What is the Best Toyota Tundra Model Year?
Plus Model Years to Avoid and Common Problems
Toyota trucks have built a reputation for being indestructible and driving well beyond 200,000 miles. Beyond their reputation for being hardy trucks, they are also known for their impressive reliability, dependability and how well built they are. Consumers have long praised their Toyotas and the same goes for the Toyota trucks. In fact because they last such a long time, it's not uncommon for consumers to develop a bond with their Toyota trucks – a sense of loyalty. It's this loyalty that will have many consumers choosing a Toyota truck again and again. Whether you're looking for an SUV or a truck, Toyota has you covered.
When it comes to pickup trucks, Toyota offers two models, a compact pickup, the Toyota Tacoma and a full size model, the Toyota Tundra. The Tundra is a big truck and competes with the likes of other pickup giants like the Ford F-150, Ram 1500, Chevy Silverado, Nissan Titan and GMC Sierra. While the competition is tough, the Tundra is competitive and depending on who you talk to, it's among one of the best-selling trucks in the U.S. According to a recent TrueCar report, the Tundra comes in at number five as one of the best selling trucks.
In this blog, we'll explore the Tundra and see what the best Toyota Tundra model year is, plus model years to avoid and some common problems to watch out for.
If you are considering buying a used car that has under 140,000 miles and is a 2012 model or newer, get a free quote for one of our "extended car warranty solutions".
100% Online, 9 Coverage Options and No Robocalls!
The Toyota Tundra
Toyota's full size pickup and big bro to the Toyota Tacoma is the Toyota Tundra. It was first introduced in 1999 and has since been a good seller for Toyota. While the Tundra has been around more than 20 years, there are only two generations of the Tundra. The first generation Tundra was launched in 2000 and produced from 1999 until 2006 as part of its first generation. Then it was redesigned in 2007 for it's second generation. In 2014, the model was refreshed, but not technically considered a third gen.
Besides its impressive reliability, the Tundra is a workhorse with competitive off-roading and towing capabilities. If off-roading is your thing, the TRD Pro Tundra with its V8 engine can tow nearly 10,000 pounds. The Tundra also comes with lots of standard safety features, like forward collision warning, pedestrian detection, automatic emergency braking and a rearview camera for hitch assistance. Additionally, standard with the Tundra also comes lane departure warning, automatic high-beam headlights and adaptive cruise control. As you would expect, you can get the Tundra with either a V6 or V8 engine and either with a double cab or CrewMax to fit your truck needs.
If you're interested in the Tundra, you can expect to pay anywhere from $33,675 to $48,895 for the different base models. The listing starting msrp is detailed below for the 2021 models.
| | |
| --- | --- |
| Tundra SR | $33,675 |
| Tundra SR5 | $35,365 |
| Limited | $42,390 |
| TRD Pro | $48,775 |
| Platinum | $48,895 |
| 1794 Edition | $48,895 |
Are Toyota Tundra Trucks Reliable?
Regardless of where you look, the consistent reviews are that the Toyota Tundra is one of the most reliable trucks on the market. In 2020 and 2019, the Tundra won the J.D. Power Quality award and the J.D. Power Dependability award, respectively, earning a score of 88 out of 100 for quality and reliability both years.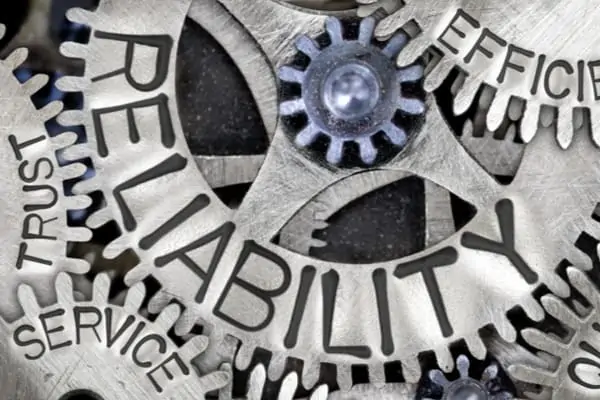 When we looked at Consumer Reports, we averaged the Tundra's reliability scores from 2009 to 2021 and it resulted in an impressive predicted reliability score of 4.2 out of 5. When we looked at the predicted reliability of the Tundra first gen (2000 – 2006) compared to the second generation (2007 – present), the scores didn't change too much. The first generation averaged a predicted reliability of 4.4, while the second generation averaged a score of 4.2.
And just like the smaller Toyota Tacoma, the Tundra also ranked high on the iSeeCar.com's study, which looked at vehicles (not just trucks) that are most likely to last longer than 200,000 miles. The Toyota Tundra took the number five spot as one of the longest-lasting vehicles overall with a 2.9% average. And in the truck category, it came in second. https://www.iseecars.com/longest-lasting-cars-study#v=2020
Its RepairPal Reliability Rating is 3.5 out of 5.0, which ranks it 6th out of 17 full size trucks in its category. When compared to other trucks in the same category, the Tundra is above average for reliability, compared to an average of 3.0 out of 5.0 for other full size trucks.
Maintenance Costs
According to RepairPal, Toyota Tundra owners have to bring their vehicles into a repair shop for unscheduled repairs an average of 0.3 times a year, which is the same for other trucks in its category and better than the 0.4 times for all vehicle models.
The average annual repair cost is $606, which means it has average ownership costs and better ownership than its classmates. The average annual repair cost for other trucks in its category is $936 and $652 for all vehicle models.
The probability of repairs being severe or a major issue is 18%, which is the same as its classmates, but higher when compared to all vehicle models which is 12%. So while repairs for the Tundra tend to be more severe than the average of all vehicles, these major repairs are infrequent for the Tundra.
Common Tacoma Problems
Here are the most commonly reported problems associated with the Toyota Tundra according to RepairPal, as well as the associated average cost of the repair.
Ticking Noise from Failed Exhaust Manifold
Exhaust manifold failures have been commonly reported in the V8 models. These failures show up as leaking manifolds which emit a ticking noise from the engine compartment and can be especially loud when the engine is cold.
13 model years were affected, years 2000 – 2012 at an average mileage of 95,000.
$ Exhaust manifold replacement = $917 – $1,113
$ Exhaust gasket replacement = $453 – $557
Lower Ball Joint Issues
Premature wear and tear was noted consistently causing Toyota to issue a recall. As part of the recall, the ball joints are replaced.
9 model years were affected, 2000 – 2006; 2010 and 2012 at an average miles of 177,408. The recall covers years 2002 – 2006 only.
$ Suspension ball joint replacement = $337 – $505
$ Wheel alignment = $206 – $237
Air Injection Pump Failure
The secondary air pump fails causing decreased fuel economy, driveability issues, increased emissions and the Check Engine light to illuminate.
11 model years were affected: 2000, 2001, 2005 – 2013 at an average mileage of 133,582.
$ The Check Engine light diagnosis and testing = $88 – $111. Based on owner comments, it has been reported that the cost to fix this issue is anywhere from $1,600 to as much as $3,000.
Faulty Oxygen Sensor
The Check Engine light comes on when one or more of the oxygen sensors fails, resulting in noticeable reduced fuel economy, rough idling or a hesitant engine that possibly skips or misfires. Other symptoms include a 'rotten egg' smell or black smoke coming from the exhaust.
9 model years were affected, 2000 – 2008 at an average mileage of 121,844.
$ Oxygen sensor replacement = $362 – $380
Loud Noise on Cold Start
A loud vacuum cleaner noise can be heard coming from the engine on cold starts caused by the secondary air pump not properly sending hot air to the catalytic converter when the engine is cold. Furthermore, the lack of hot air limits the catalytic converter from properly cleaning the exhaust while the engine is warming up. This pump failure may result in the Check Engine light to illuminate with a fault code of P1445, as well as a smog test failure.
5 model years were affected, 2005 – 2009 at an average mileage of 152,500.
$ The Check Engine light diagnosis and testing = $88 – $111.
As with any make or model, there will be a time when your vehicle will need to visit a repair shop, so we recommend protecting your Toyota Tundra with an extended warranty from a trusted partner like olive®. olive® specializes in vehicle extended warranties for consumers. Shop for an extended warranty at https://olive.com/.
What is the Best Toyota Tundra Model Year?
When considering overall reliability, complaints and accolades, the 2013 is our pick as the "best" Toyota Tundra model year. The 2013 model has great stats according to Consumer Reports. It received a perfect reliability score of 5 out 5 and an impressive 4 out of 5 for customer satisfaction. Road factor scores also came in high for the 2013, scoring a 4 for acceleration and 5 for transmission. In terms of complaints, on the carcomplaints.com website, the 2013 has some of the lowest complaints (9 total), with the top complaint for that year having to do with steering issues.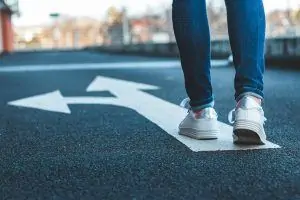 The 2013 Toyota Tundra has some awards under its belt too. U.S. News & World Report named it the winner of its 2013 Best Full Size Pickup Truck for the Money award. It also ranked number two based on its score within the 2013 full size pickup trucks category, earning an overall score of 8.5 out of 10, which is based on the report's evaluation of 87 pieces of data. And it came in at number 22 in the Best Used Full Size Trucks under $25k ranking. For these reasons, 2013 is our "best" model year pick.
However, because of the truck's impressive and consistent reliability, you really can't go wrong with any of the model years that are 2013 and newer. In fact, carcomplaints.com gave model years 2013 through 2017 their seal of "Awesome."
The 2013 Toyota Tundra is part of the model's second generation and for the 2013 model year it received an upgraded navigation system and a new platinum trim option was made available. It was also the first year that the Tundra was offered with the TRD Rock Warrior trim.
Because the Tundra is such a popular model, there are lots of used models on the market and you can score one for under $15,000, but you'll have to do lots of digging to find a 2013 model year that is much lower. Because of their excellent resale value, most are hovering around the $20k mark. The average retail price for a 2013 Toyota Tundra is anywhere from $13,725 to $26,300 depending on model, condition and mileage.
Pro-Tip: If you purchase an older Toyota Tundra, it's wise to consider outfitting it with an extended warranty. Extended warranties for older and used Toyota vehicles are available at https://olive.com/.
Toyota Tundra Years to Avoid
When shopping for a used Toyota Tundra, you'll want to avoid these two model years: 2007 and 2012.
The 2007 Toyota Tundra is not worth a double take, considering there are far better options in terms of model years. To start, the 2007 model scored a 3 on both the Consumer Reports predicted reliability and customer satisfaction scales. While a 3 is average, it's subpar for the Tundra. Only two model years – 2002 and 2007 – have scored less than a 4 in the model's 22-year history. The 2007 Tundra also received the most owner complaints out of all the model years, logging 69 complaints. The most common complaints associated with the 2007 Toyota Tundra deal with engine issues, which can be quite expensive to repair. Owners reported issues with a failing air injection pump, knocking pistons when cold, a stuck air pump, a stuck air valve, stalling while driving, and sudden unintentional acceleration. Most of these issues have been reported to occur at lower mileage points, can be severe and cost lots of money to repair. For instance, a faulty air injection pump can run in excess of $3,000. For these reasons, our recommendation is to avoid the 2007 model year. If you can help it, we'd also recommend avoiding model years 2005 through 2008 all together. These model years received overall the highest number of complaints with the 2007 topping the chart (and not in a good way!).
Another model year where you should just keep walking is the 2012 Toyota Tundra. It was labeled by carcomplaints.com as the "Worst Model Year" because of the amount of engine problems that were reported associated with that model year. While the 2012 model year doesn't have the most complaints, the auto research firm labeled it as the worst because the complaints associated with the 2012 are related to more expensive repairs that have been reported to occur at lower mileage. Out of all the problems reported for all the model years, the 2012 model year was challenged with two of the top three, which were (#1) faulty air induction pump – average mileage at 73,000, and (#3) premature transmission issues – average mileage at 9,000. Both issues cost thousands of dollars to repair, making the severity and hit to the wallet high.
Get Peace of Mind – Invest in an olive® Extended Warranty
If your Toyota Tundra is used or older, it is most likely out of warranty. To give you peace of mind and protect you in the unfortunate event of a breakdown, an extended warranty solution for your pickup truck is a wise consideration. Protect your ride with olive® at https://olive.com/.
olive® offers Mechanical Breakdown Insurance plans in case of an unfortunate breakdown. Get a quote online today and be covered tomorrow. Here are some of the benefits you can look forward to:
No waiting period
Start coverage up to 140,000 miles
No yearly mileage limits
Coverage across the U.S.
Low monthly payment options
Cancel anytime
Our products, customer service and reputation for excellence have earned us an A+ rating with the Better Business Bureau, and we have partnered with some of the insurance industry's largest companies to back us.