Should I Buy an Extended Warranty on a Used Car?
We understand that this is a very important question that many like you are asking, as well as other questions, such as:
Can you Buy an Extended Warranty on a Used Car?
Is an Extended Car Warranty a waste of money?
Can you? Should you? Why would you? It is all a bit confusing. What does an extended warranty cover? We realize there are many questions and that warranties of all kinds can be frustrating to understand. Let's review the important items, the strong factors and things you need to know before buying an extended warranty solution for your used car.
For many, an extended warranty can provide peace of mind and comfort knowing that if an unexpected breakdown rears its ugly head, that it will be covered under warranty. Let's take a look at what that means.
There are many choices to consider when purchasing a used vehicle. What is the difference between Original Equipment Manufacturers Warranty (OEM), Extended Car Warranties known as Vehicle Service Contracts (VSC), and Mechanical Breakdown Insurance (MBI)? Most of the coverage options agree to pay for unexpected repairs but they are all a bit different in nature.
Buyers will almost always be offered an extended warranty of some kind when purchasing a used car from a dealership. Should you consider a warranty? Let's take a look into the options and benefits and maybe we can help you come to a decision.
Click Here for a 100% Online Quote for Mechanical Coverage for Your Vehicle in Less Than 2 Minutes
NO Robocalls From olive-click today, and get covered tomorrow. Easy monthly payments-cancel anytime.
What is an Original Equipment Manufacturer (OEM)?
An OEM or Warranty will be issued with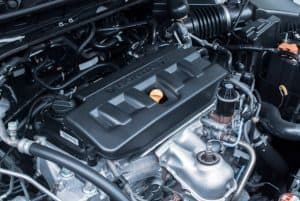 the purchase of a new car. Each auto manufacturer has individual terms and conditions that apply to their new vehicle. Most warranties guarantee that the new vehicle is free from defects in materials and workmanship. If they are deemed as defective, the OEM kicks in to repair the issue, most of the time. Parts and labor are usually covered for an agreed upon time. Once the term is expired the OEM will no longer pay for repairs or defects. Make sure to pay attention to exclusions, term length and mileage information so you fully understand when the OEM expires.
What is an Extended Warranty?
An extended warranty can also be called a service agreement, maintenance agreement or service contract. An extended warranty may be sold at the dealership when buying a used car or post purchase as an aftermarket offering. Extended warranties are often paid up front or financed along with your vehicle's purchase. Like the other options, there are terms and conditions that spell out items covered and those excluded. Most extended warranties are offered for a set amount of years and usually applies to parts and labor. Plans are usually paid as a one-time purchase or financed in a used car loan. Many plans require you to pay for repairs up front and be reimbursed after. Important Note: Extended warranties are not an insurance product.
What is Mechanical Breakdown Insurance?
MBI covers major failures that can occur during the ownership of your vehicle. These are failures that would be unrelated to an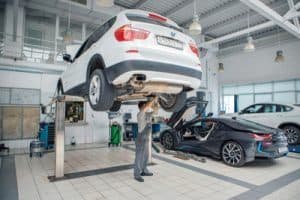 accident and often involve an unexpected breakdown or mechanical failure. Whether it is bad brakes, transmission issues or electrical system or any other major vehicle system malfunctions, MBI will cover the repairs and labor cost to get your car fixed. MBI does not cover damage caused by a driver or repair damage from an accident or wear and tear. Most MBI policies allow you to pay monthly installments. Important Note: Due to the nature of MBI and it only being offered through an insurance company, it is regulated by the insurance industry for standards and claims.
What is a Vehicle Service Contract?
Like the others mentioned, Vehicle Service Contracts (VSC) are designed to protect you against unexpected repairs. VSC's have varying degrees of coverage options. They usually pick up where your OEM expires. A VSC can be purchased on a vehicle at any time as long as the coverage falls into the coverage guidelines by the VSC company. Many VSC companies allow you to pay monthly payments for coverage but some require a payment in full purchase. Every contract should be fully understood by reviewing their terms and conditions. VSC's should cover parts and labor in the event of a mechanical breakdown. Review the plan, some require reimbursement and some will pay the service center directly.
Is an Extended Warranty Worth it on a Used Car?
An important thing to remember is that all insurance products or warranty plans offer coverage to protect you from unexpected costs that can arise if and when you have to utilize coverage. These plans only pay out when it is needed. If you have enough money to pay for unexpected repairs to your vehicle on your own, then you can self-insure by not purchasing an extended warranty or mechanical breakdown insurance coverage. Although you may service your vehicle on the regular and keep it clean and neat, you cannot predict what is going to happen under the hood of the car. These plans, in the end, are peace of mind.
No matter how well built your vehicle is, unexpected problems are bound to arise. For many, their vehicle is their lifeline. If you are considering an extended warranty, then it does make sense for you to look into the coverage options of an MBI policy as well. Either way, make sure to consider an exclusion warranty, which means it covers items that are included not items that it specifically excludes. It may also make sense to do some research into common claims for repair to your model specifically. Repairability per make and model data is often available, so having the data can help you make a decision. And if still under the OEM remember, not everything is covered by the manufacturer. OEMs only cover certain items for a limited time.
Some important questions to ask when looking into your options: Consider how long you expect to keep your car? Weigh the cost of the coverage against the cost on anticipated repairs. Do you add a lot of mileage on your vehicle? Will the mileage applied to the vehicle put you out of your OEM quickly or if the OEM is expired will the mileage add to the vehicle in a short amount of time making it subject to an unexpected breakdown? If the plan is a reimbursement plan, do you have the funds to front the money? Do you have the discipline to start a car repair savings account to self-insure unexpected damages? Most importantly, if happened today, will an unexpected breakdown break your budget?
Examples of Items Covered
In general, below is an example of items covered under extended warranties.
Engine System
Drive Train
Transmission
Exhaust Systems
Steering System
Alternators, Manifolds, Pumps
A/C and Heating System
Most MBI's and VSC's offer different plans of coverage to fit personal budgets. Make sure to review the plans, deductibles and items covered when researching options.
Examples of Items NOT Covered
Most policies and plans exclude items like the following.
Tune Ups
Routine Maintenance
Brake Pads
Spark Plugs
Tires
Filters
Wheel Balancing
The above items fall under service and routine maintenance and are not usually covered.
Who Guarantees Extended Warranties and Mechanical Breakdown Insurance Policies?
For many, it is important to know who is behind the warranty coverage. Many plans and policies are backed by auto manufacturers, specifically, when a used car is a "certified pre-owned car". Other warranties are backed by independent companies or third-party warranty companies. MBI policies are an insurance product, therefore regulated by the insurance industry for standards and claims.
We suggest you always read reviews, weigh the options and check the Better Business Bureau to help determine a choice company of coverage.
Do I Need an Extended Warranty on a Used Car?
Based on the above topics reviewed, the decision should come down to these primary questions:
Does the used vehicle purchased have a remaining OEM warranty?
What is the repairability of your used make and model?
What are your individual driving habits and how will the impact your vehicle?
What are your personal budgeting habits and can you afford repairs if needed?
As with any plan or policy of this type, you may never use the coverage but certainly when and if you do have an unexpected breakdown, it can save you thousands of dollars per repair. Only you can balance that decision.
Hopefully, the information above will help you in determining what is best for you in your individual situation. Extended warranties and MBI's are extra security and peace of mind to cover you when a costly repair is needed. Most vehicles tend to become less reliable over time, so an extended warranty might be worth considering if you plan to keep your vehicle after the OEM runs out. Remember, a company with a good reputation will take the time to ensure total satisfaction, whatever the purchase.
Take your insurance coverage to the next level at gogetolive.com
Cover it. Olive it
Stay in the (loop, circle, oval, pit) with these blog topics and more by connecting with us. Wherever you find yourself, know that olive is with you, every mile, every day, every journey.
Social display