Mercedes-Benz Extended Warranty Costs and Details
Is the Mercedes-Benz Extended Warranty Worth it?
If you purchased your Mercedes-Benz brand new, then it is covered by the New Vehicle Limited Warranty, which covers defects in materials and workmanship for 4 years or 50,000 miles. If your Mercedes is approaching that 48-month period or 50,000-mile mark, you may want to consider some additional coverage, like an extended warranty. The same goes for a pre-owned Mercedes-Benz, unless it is a Certified Pre-Owned (CPO) vehicle, it most likely is not being protected with extended coverage protection.
Mercedes-Benz offers lots of options to extend protection. You can get protection just for the interior and exterior of your Mercedes. You can get key protection, wheel and tire protection, windshield protection, and even paint repair protection caused by dents. Mercedes-Benz also offers a general extended warranty – Extended Limited Warranty – and not to be confused with its Prepaid Maintenance Plan. Both options offer protection, but they are different.
In this blog, we'll discuss the Mercedes-Benz basic Extended Limited Warranty plan and how much the Mercedes-Benz extended warranty costs. We'll also discuss extended warranties in general, because if your Benz is not brand new (and even if it is), extended warranties can offer peace of mind.
If you are considering buying a used car that has under 140,000 miles and is a 2012 model or newer, get a free quote for one of our "extended car warranty solutions".
100% Online, 9 Coverage Options and No Robocalls!
cMercedes-Benz Extended Warranty Details and Cost
As we've mentioned already, there are lots of options for extending your coverage with Mercedes-Benz. The coverage options most marketed by the automaker are its Extended Limited Warranty and its Prepaid Maintenance plan, which we'll touch on later.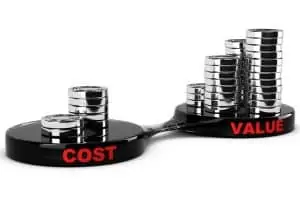 The Extended Limited Warranty offers additional protection once the original warranty comes to an end. The Extended Limited Warranty picks up where the 4-year/50,000-mile coverage leaves off by extending your coverage for an additional one, two or three years depending on your choice.
The Mercedes Extended Limited Warranty offers three extended warranty coverage plans. You can choose to extend your warranty coverage up to 60, 72 or 84 months from the original 48-month/50,000-mile New Vehicle Limited Warranty start date with options of 75,000 or 100,000 miles for each.
The extended warranty from Mercedes will cover powertrain components, suspension, brakes, steering, electrical systems, climate control, audio and navigation systems, central locking and convertible/retractable top systems if applicable. The Extended Limited Warranty also offers Mercedes-Benz roadside assistance support in case you're ever left with a dead battery, flat tire, or just plain out of gas. Another perk is that the extended warranty is fully transferable to another owner if you sell your Mercedes privately. Also, the Mercedes-Benz Limited Extended Warranty will be honored at more than 380 Mercedes-Benz dealerships, guaranteeing genuine Mercedes-Benz parts and expert knowledge. And there are no deductibles or prior authorizations needed.
How much will the Mercedes Limited Extended Warranty cost? The answer to this question is not black and white because, as with all extended warranties, it will depend on your Mercedes' model, year and mileage. However, on one Mercedes-Benz website, we noted the below price ranges for their extended warranty plans, depending on the model and whether you're opting to extend 1, 2 or 3 years. The below is a general range of what you can expect to pay on an annual basis.
C-Class – $2,250 – $3,750
E-Class, GL-Class – $2,450 – $4,000
S-Class – $2,950 – $5,000
G-Glass – $4,500 – $7,350
If you purchase the Mercedes-Benz Extended Limited Warranty you will have the option to pay for it up front or it can be added to your financing plan. It's important to note that this extended coverage must be purchased before the current New Vehicle Limited Warranty runs out, as it will jump into action as soon as the original warranty expires.
Mercedes-Benz CPO Extended Warranty Cost
A Mercedes-Benz CPO must pass a rigorous 165+ point inspection and be run through a vehicle history report to ensure it has a "clean" history. Additionally, CPOs are checked to ensure that the vehicle has been serviced according to the Mercedes-Benz standards. CPOs are 6 years and newer and will have less than 75,000 miles. Plus, every CPO is covered by any remaining portion of the Mercedes-Benz New Vehicle Limited Warranty, and then will be covered by the CPO Limited Warranty, which will provide comprehensive coverage for another 12 months and unlimited miles.
If you're interested in extending the coverage for your Mercedes-Benz CPO vehicle – no problem. For CPOs that are 6 years old or newer and that have 75,000 miles or less, the CPO Extended Limited Warranty may be purchased. It is available in 1 or 2 year packages with unlimited mileage. It covers powertrain components, electrical components and more. And like the Extended Limited Warranty for new vehicles, it also includes the Mercedes-Benz roadside assistance perks: jump-starting a dead battery, changing a flat tire, and bringing you gas if you end up with an empty tank.
As you guessed, the cost of the Mercedes-Benz CPO Extended Limited Warranty will vary in price based on the model, year and mileage, and it is best to talk to your local Mercedes-Benz dealer.
Mercedes-Benz Prepaid Maintenance Costs
What is Mercedes prepaid maintenance? Mercedes-Benz does not cover maintenance as part of its OEM or Limited Extended Warranty plan, however it does offer prepaid maintenance plans in 2, 3 and 4-year packages offering regular maintenance under the Service A and Service B maintenance schedules. Unless you opt for one of these plans, you'll need to pay for regularly-scheduled maintenance out of pocket.
On average, you can expect to pay around $200 or more for a Service A routine visit, which includes oil and filter replacements, fluid level checks, tire checks and brake inspection. And a Service B check up will run you anywhere from $600 to as much as $950 for more of the specialty models. The Service B maintenance service includes everything in Service A, plus an overall review of your vehicle is performed, paired with all the service requirements specific to your Mercedes model.
To get information and pricing on the prepaid Mercedes Service A cost or Mercedes Service B cost for your Mercedes-Benz, it's best to call your local dealership.
Certified Pre-Owned vs. (Just)Pre-Owned
So you've made the decision to purchase a used Mercedes-Benz? Now that you've made that decision, you'll have to decide whether you want to purchase a Certified Pre-Owned (CPO) Mercedes-Benz or not. There are pros and cons to both.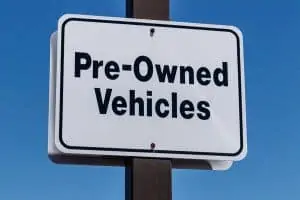 With a CPO, you know the vehicle has gone through a multi-point inspection and has some sort of warranty coverage backed by the original manufacturer (in this case, Mercedes-Benz). And because it is a CPO, more than likely you'll be able to purchase additional extended warranty coverage. On the downside, a CPO will cost more.
If you're buying a non-CPO vehicle, you're likely to pay less for the same model year with similar mileage, but on the flip side, you won't get the reassurance that the car is in good shape. However, this doesn't mean that you shouldn't consider a non-CPO vehicle. There are lots of great deals on pre-owned vehicles, we just recommend you do some good research into the car's history and consider a pre-purchase inspection. It's also important to understand that extended warranties for used vehicles are not available through the dealership, so if you go this route, you'll want to consider getting an extended warranty plan from a trusted extended warranty company, like olive.com®, who is an accredited business with the BBB.
Why an Extended Warranty is a Smart Consideration
Extended warranties offer peace of mind. No matter how well your make and model is, unexpected repairs are bound to happen on occasion. And with people deciding to keep their vehicles for longer, extended warranties have become even more critical. The ideal time to pick up an extended warranty is when the OEM expires so that you don't experience a lapse in coverage.
Extended Warranties can save you thousands of dollars per repair in the event of an unfortunate breakdown. Peace of mind is worth paying for if you can't afford for your vehicle to be down for the count.
When shopping for an extended warranty, you'll note that most plans and policies factor in a couple key items to determine cost. These items tend to be standard across the board when it comes to pricing. Pricing is determined by your make and model, the mileage on your vehicle, and the year your model was built.
Depending on these factors, extended warranties can range anywhere from $20 to $80 per month. The average customer will pay less than $60 per month. Unfortunately, there is no universal pricing.
As noted, if you choose to purchase extended warranty coverage through Mercedes-Benz, it will cost you more than a reputable third-party provider, like olive.com®. Why? Mercedes-Benz's coverage will guarantee that you'll get Mercedes-Benz replacement parts for your vehicle. These parts are sometimes better quality and therefore cost more than replacement parts from other companies. Also, Mercedes-Benz is a trusted name and its brand recognition goes a long way. While these factors are important, there are still third-party providers, like olive.com®, that are reputable, guaranteeing service by ASE-certified mechanics and offering high-quality, factory-certified replacement parts.
Lots of Choices – Do Your Research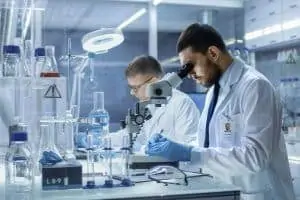 There are lots of companies selling extended warranties. The amount of information on the web can be overwhelming and can leave you feeling like you don't know which provider you can trust. When looking for an extended warranty solution for your car, you want to know the product will be reliable and be there for you when you need it most. You want a company that will offer transparent coverage. One that explains the ins and outs of their extended warranty product, so that you know exactly what is covered, when and how, AND what isn't covered so you are clear about the product. Most of all, you want to know they will be there if an issue arises.
Here are a few considerations to think about when doing your research into extended warranty companies so that when you do make a final decision, you'll be confident in your choice.
Company Reputation
Are they registered with the BBB?
Read their reviews – are they recommended?
Customer Service
How do they treat their customers? Are there multiple ways of getting in touch with them?
Is their claim process complex?
Coverage
Are there multiple plans offered to fit any budget? Can you cancel at any time?
How long until you are covered? Is there a waiting period?
Is the coverage transferable to a new buyer?
Can you take your vehicle to a dealership or service center of your choice? What are the restrictions?
Pricing
Do you need to pay your claims up front, or is it reimbursable upon completion?
Are there different plans and deductibles to fit any budget?
olive.com® is Trusted
olive.com® is an insurance solution provider, specializing in vehicle service contracts for consumers throughout the U.S., and in California specializing in Mechanical Breakdown Insurance (MBI). olive.com® has redefined vehicle breakdown coverage by offering consumers a 100% online buying experience that includes a fully online quoting and fulfillment platform, leaving shoppers in the driver's seat. With lots of players in the extended warranty industry, olive.com® is a name you can trust. We invite you to see for yourself.
Why Choose olive.com®?
No waiting period
Start coverage up to 140,000 miles
No yearly mileage limits
Coverage across the U.S.
Manageable monthly payment options
Cancel anytime
Plus…
olive.com® has partnered with QBE, who provides both the insurance and claims services behind the olive.com® offering. QBE is an integrated Specialist Insurer, who is one of the largest carriers and reinsurers worldwide.
olive.com® is an accredited business with the BBB and has earned an A+ rating.
olive.com® consistently receives a Google 5-Star rating, which is based on consumer feedback. In a recent study, nearly 90% of people surveyed said they would recommend olive.com® to a friend or family member.
olive.com® plans have saved the average customer $1,500 per claim. In general, below is an example of items covered under extended warranties.
Steering System
Electrical Components
Engine Assembly
Drivetrain
Transmission
Exhaust Systems
Alternators, Manifolds, Pumps
Heating and Cooling Assembly
You can get a quote today and be covered tomorrow. Check out olive® at https://olive.com/ today!