How Much is a Used Nissan Altima?
Plus, Tips to Consider When Buying Used
If you're in the market to purchase a used car, the Nissan Altima has long been a popular choice. Introduced by Nissan in 1993, the midsize sedan is a great choice for consumers who are looking for a dependable car that's been around for a while, proving its reliability and boasting consistent stylish design from year to year.
Buying used can be a great option for many because, as we all know, a car will depreciate in value the minute it is driven off the lot. With a new Altima out every year, if you are able to score a model that is just a few years old, then you'll be able to take advantage of the latest features and technology at a more affordable price. So, if you're in the market for a used car, the Nissan Altima may be a great choice. Because of its popularity, you'll likely have no issue finding one. And with plenty of selection, there are sure to be lots of options that will appeal to many different buyers.
Read on to learn more about the Nissan Altima, including how much a used Nissan Altima will run you, and what used model year would make for a great purchase.
If you are considering buying a used car that has under 140,000 miles and is a 2012 model or newer, get a free quote for one of our "extended car warranty solutions".
100% Online, 9 Coverage Options and No Robocalls!
Nissan Debuts the Ever-Popular Nissan Altima
As mentioned earlier, the first Altima model was introduced by Nissan in 1993, but Nissan has been making cars and trucks since 1933. In 1990, the Nissan Motor Company USA became the largest exporter of vehicles. In that same year, Nissan opened its North American operations and became fully operational in the U.S., making cars like the ever-popular, Nissan Altima. It's important to note that although the Nissan Altima debuted in 1993, it is a continuation of the Nissan Bluebird line, which had been around since 1955. All Altima models were built in Tennessee until 2004, but then to keep up with demand, Nissan began producing the popular model out of its Mississippi plant too. As one of the largest automakers in the world, Nissan has a proven track record in the auto industry.
The 2020 Nissan Altima
Before we jump into the benefits of the used Altima, let's baseline. The 2020 Altima, brand new, will range in price from $24,000 to $35,000, depending on features and amenities. As a midsize sedan, it can sit five passengers in comfortable seats with a big and roomy back seat area. Its big trunk space is notable, making it a good-sized car with ample room. It features a quiet cabin, and for the first time, the Altima is now available as an all-wheel drive. But like many of its competitors, the Altima no longer is available with a V-6 engine. The engine sizes available in the 2020 model include the 2-liter 4 turbo and 2.5-liter 4. Both the acceleration and fuel economy have been improved with the 2.5-liter engine. As far as transmission, the only choice is CVT. The warranty coverage will vary among the different versions of the Altima, but below is the standard Nissan limited warranty:
Basic: 3 years/36,000 miles limited warranty (whichever occurs first)
Powertrain: 5 years/60,000 miles limited warranty (whichever occurs first)
Corrosion: 5 years/unlimited miles
Roadside Aid: 3 years/36,000 miles
Maintenance: NA
Buying New Versus Buying Used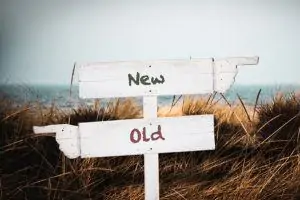 As you consider whether to purchase a new car, truck or SUV, or a pre-owned one, there are benefits to both. Buying a shiny new vehicle can be appealing, but make sure you review the pros and cons of buying new versus pre-owned and determine what will work best for you and your piggy bank.
The average cost of a new car is about $37,000. Currently, the average cost of a used vehicle is about $22,000, the highest we've seen for pre-owned vehicles. The rising cost of the used vehicle market is due to consumers wanting bigger vehicles, like SUVs and trucks. And while spending more than $20,000 may seem high for a pre-owned vehicle, a new vehicle can be more expensive. But we understand, $22,000 is still a good chunk of change, so you'll want to do your research before you sign on the dotted line.
Luckily, if you're in the market for a pre-owned vehicle and considering a smaller compact car or even a midsize car, like the Nissan Altima, you'll be able to easily stay below the $20,000 mark. Let's take a look at the pros and cons of buying new versus buying used.
Buying New – Purchasing a brand-new car can be tempting. You'll be the vehicle's first owner and there is something special about knowing that. Plus, that brand-new car smell, well you only get that when you buy new. Shopping for a new car can also be very easy. You can do your research online and even purchase online if you'd like. When you buy new, you have more financing options available to you, assuming you won't be paying in cash. New cars also have the latest technology innovations and features. And one of the most important benefits of buying a new vehicle is the warranty. Most new car warranties will cover the car for at least three years or 36,000 miles with the bumper-to-bumper covering repairs to mostly everything on the vehicle, except for normal wear-and-tear items. But buying new has a couple of downers…not only will a new car cost you more, but the minute you drive it away, it will depreciate in value, as much as 20%!
Buying Used – There are many options when shopping for a used vehicle, especially when you've got your eye set on a popular model like the Nissan Altima. Buying used has some great advantages. First off, you're going to pay less for a used car. You can expect to pay 20% to 30% less for the same car just one year later! We know that cars will depreciate year over year, but there is less depreciation on a used car. And with technology changing how cars are made, vehicles are more dependable than ever. For instance, the Nissan Altima continues to score well in reliability, regardless of the model year. You'll also benefit from lower insurance rates because it costs less to insure it. Your registration renewals will also be less expensive as they decrease in cost every year. The big downfall, however, is that most used vehicles are past their warranty. But not having a warranty shouldn't be a hindrance when purchasing a used vehicle because companies like olive® provide excellent extended warranty options at low, low costs and give used-car purchasers peace of mind by covering their "new" investment in the event of a problem.
The Nissan Altima Scores Well in Reliability
The Nissan Altima is a popular choice for consumers looking for a pre-owned car. Since 2010, more than 2.5 million units have been sold in the U.S. alone. This means there are lots of used Nissan Altima models available for someone who is looking to snag one at a relatively good price. While the model has been around since 1993, some model years may boast a better reliability rating. According to RepairPal, a reliability measurement is based on cost, frequency and the severity of actual repairs.
The Nissan Altima scores a 4 out of 5 on the RepairPal Reliability scale, making it the 11th out of 24 midsize cars. The average repair cost is $483, making it lower than average ownership costs. Additionally, major repairs for the Altima are uncommon. Severe repairs are noted as average and the frequency of those repairs is low.
On average, the total annual cost for repairs and maintenance on a Nissan Altima is $483, which is less than the average of other cars in the same category, which average $526. The average costs for repairs and maintenance for all vehicle models overall is $652.
The Nissan Altima Through the Years – Used Car Prices by Year (2010 – 2019)
To help you identify which Nissan Altima model year may be the best bang for your buck, below are model years 2010 through 2019, including the average retail price, trade-in value and average annual repair cost for that year's model. On average, regardless of the model year, the Nissan Altima gets great fuel economy, averaging 29 to 31 miles per gallon.
As a note, the annual maintenance costs below are meant to serve as a guide, and may vary based on mileage, location, age of the car and actual repair shop.
2019 is a redesign year
Average Retail Price: $19,275 – $28,600
Trade-in Price: $16,480 – $25,705
Currently there is not enough data to provide accurate annual repair and maintenance costs.
2018
Average Retail Price: $15,850 – $19,100
Trade-in Price: $12,875 – $16,275
Annual Maintenance Cost: $390
2017
Average Retail Price: $14,075 – $17,275
Trade-in Price: $11,125 – $14,155
Annual Maintenance Cost: $360
2016
Average Retail Price: $11,725 – $14,975
Trade-in Price: $8,875 – $11,900
Annual Maintenance Cost: $417
2015
Average Retail Price: $9,300 – $12,475
Trade-in Price: $6,540 – $9,495
Annual Maintenance Cost: $446
2014
Average Retail Price: $7,825 – $10,575
Trade-in Price: $5,125 – $7,675
Annual Maintenance Cost: $542
2013
Average Retail Price: $6,900 – $8,825
Trade-in Price: $4,255 – $6,030
Annual Maintenance Cost: $587
2012
Average Retail Price: $5,675 – $8,500
Trade-in Price: $3,070 – $5,695
Annual Maintenance Cost: $483
2011
Average Retail Price: $5,175 – $7,600
Trade-in Price: $2,575 – $4,825
Annual Maintenance Cost: $468
2010
Average Retail Price: $4,725 – $6,875
Trade-in Price: $2,170 – $4,170
Annual Maintenance Cost: $435
What is the Nissan Altima's "Best" Model Year to Buy Pre-Owned?
With six generations of the Nissan Altima in the market, buying a pre-owned one is a good choice for many consumers. Throughout the years, it has proven to be a dependable car with a solid reliability rating. Its stylish design appeals to consumers and with a great fuel economy – 29 to 31 miles per gallon – it's a great choice. Some other features that stand out are its safety record, spacious interior and roomy trunk.
If you're looking for a pre-owned car, the Nissan Altima can offer lots of choices. It also makes for a great first-time car for kids who just received their driver's license, with prices for older models starting at $5,000 and increasing in price the newer the model.
As far as the "best" model of the Nissan Altima to consider, we have two recommendations. If your budget can afford it, we recommend a model year that is only a few years old because models that are less than three years old are still within warranty. And by picking up a "newer" used model, you'll be able to take advantage of the latest car amenities and technology features. In the sixth generation of the Nissan Altima, which debuted in 2018, some of those technology features include automatic braking, pedestrian detection and intelligent lane intervention to help keep you safe on the road. Also, you'll get the Nissan Intelligent Around View Monitor and Nissan's Intelligent Mobility, which includes the Pro-Pilot Assist.
As far as older models go, the fourth-generation model years 2010, 2011 and 2012 are solid choices that are ranging in price anywhere from about $5,000 to $8,500, depending on the condition of the car. While these model years may be older, repair costs are averaging less than other cars in the same category.
Pro Tip – If purchasing a used Nissan that is out of warranty, you'll want to consider purchasing an extended warranty to protect your investment. Check out olive® to see what plan is right for you.
Tips for Buying a Used Nissan Altima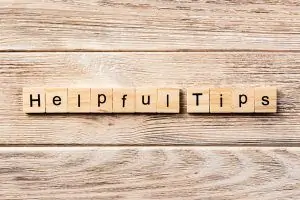 Now that you've done your research and you've decided that the Nissan Altima is the right car for you – here are some tips when purchasing a pre-owned model.
Don't Break the Bank – While purchasing used will undoubtedly be less expensive than buying new, make sure you have a budget in mind. If you're going to finance your purchase, you'll most likely have to put down 10%. Depending on the year, a used Nissan Altima can range anywhere from $5,000 to upwards of $15,000. And when figuring your budget, don't forget to include your monthly insurance and olive® extended warranty plan.
Inspect Your Investment – Since pre-owned vehicles are just that – pre-owned – we recommend getting the car inspected to make sure you're not purchasing a vehicle that is loaded with lots of hidden problems. Although the Nissan is a dependable car, taking the extra step to have it inspected before you buy is always a good idea.
Pro-Tip – Before even driving to see the vehicle in person you should check the car's history to make sure it has a clean title and is free of any serious accidents.
Take it for a Test Drive – Get behind the wheel and drive it around, both in the neighborhood and on the highway, to ensure it is driving and performing as you would expect – no rattle and rolling, please. Also, check the mileage – typically you can expect about 12,000 miles per year which will affect the price of the car depending on whether the mileage is below or more than that average.
Pro-Tip – Drive the car with the radio off so that you can "listen" to the car. Test the radio at a later time.
Cargo Room and Passenger Capacity – Not all models of the Altima are created equal, so get inside and make sure that you're comfortable and have enough headroom. Also consider how you will be using the car – will you be traveling solo, or will you frequently have passengers? If you'll be driving with company, the 2015 2.5S may be a better choice since it has slightly more front and rear headroom and legroom. If you'll be traveling solo, then 2012 may be a model year to consider, as it is slightly smaller. Also, Nissan offered the sporty Nissan Altima coupe which may also be a good choice too. The coupe was available 2008 through 2013.
Technology – When buying a used car, you'll want to pay special attention to what technology features are available in certain model years and balance what's important to you. The newer used models will most likely have the latest technology, like touch screen and hands-free connectivity, but earlier models, as early as the 2010 model, still include some features that are sought after today, like a back-up camera and other features, like phone and entertainment connectivity.
Making Sure Your New-to-You Ride is Protected
When purchasing a pre-owned vehicle, regardless of the model, make or year, you'll want to have peace of mind that your investment is protected. Most vehicle warranties are done after the first three years or 36,000 miles, so it's a good idea to protect your new-to-you ride.
No matter how much research you do or how strong the Nissan Altima's track record is, unexpected repairs are to be expected. Extended warranties on pre-owned vehicles have become more critical because they provide coverage in case a repair is needed. In general, below is an example of items covered under extended warranties.
Steering System
Electrical Components
Engine Assembly
Drivetrain
Transmission
Exhaust Systems
Alternators, Manifolds, Pumps
Heating and Cooling Assembly
Introducing olive®
olive® is shaking up the way drivers look at extended warranties. For nearly 20 years our company and its affiliates have been providing coverage for vehicles in a consumer-friendly way. Get peace of mind with olive's Mechanical Breakdown Insurance.
Why Choose olive®?
No waiting period
Start coverage up to 140,000 miles
No yearly mileage limits
Coverage across the U.S.
Manageable monthly payment options
Cancel anytime
You can get a quote today and be covered tomorrow. Best of all, our products, customer service and reputation for excellence have earned us an A+ rating with the Better Business Bureau, and we have partnered with some of the insurance industry's largest companies to back us. We're in the business of helping you live life covered!