Money Sense: Outlining Subaru Crosstrek Costs
How much is a Subaru Crosstrek? We break it down for you.
The Crosstrek is Subaru's subcompact SUV, offering American consumers with an in-between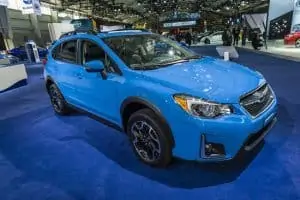 option for those who are torn between the Outback (station wagon) and the Impreza (sedan). When it was introduced in 2012, it was intended to replace the popular Outback Sport when it was discontinued in 2011, and hence was built with that in mind. Subaru took the already-popular Subaru Impreza, which is the automaker's compact hatchback, and gave it a higher base, a lifted hatchback and some SUV styling, making it a great choice for those who can't decide between a wagon and a car.
Since hitting the market nine years ago, it has done well in terms of sales. If you're eyeing the Subaru Crosstrek, you're not the only one. In this blog we'll outline the Subaru Crosstrek costs and answer the question that Google gets asked so often: How much is a Subaru Crosstrek?
We'll take a look at the cost of new versus used. For instance, are you wondering the cost of the Subaru Crosstrek 2018? 2019? We'll also talk about reliability and what typical maintenance and repair costs look like. We'll tackle resale and depreciation, and give you a look at how much you can expect to pay for a Subaru Crosstrek over five years. Let's hit it.
If you are considering buying a used car that has under 140,000 miles and is a 2012 model or newer, get a free quote for one of our "extended car warranty solutions".
100% Online, 9 Coverage Options and No Robocalls!
Brand New Subaru Crosstrek Costs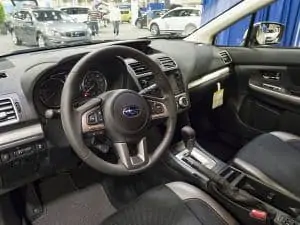 If purchasing a new Subaru Crosstrek is on your wishlist, then you'll want to read on. For a compact SUV, the Crosstrek offers lots of standard features in a relatively small footprint. For being small in size, it delivers big on lots of fronts, like a smooth comfortable ride, spacious seating, high ground clearance for enhanced off-road capability, good fuel economy, and lots of standard safety features.
There are five Crosstrek models to choose from in lots of fun colors like Plasma Yellow Pearl and Lagoon Blue Pearl. The brand new base model starts in the low $20,000 range and will increase in price with each trim. There's even a hybrid model for those eco-conscious consumers. All models come with all-wheel drive capabilities, the STARLINK infotainment system with Apple CarPlay and Android Auto, as well as lots of standard safety features as part of the EyeSight driver safety system. Below is the starting MSRP for each model and the estimated mileage per gallon.
Crosstrek $22,245 33/28 MPG
Crosstrek Premium $23,295 33/28 MPG
Crosstrek Sport $26,495 34/27 MPG
Crosstrek Limited $27,995 34/27 MPG
Crosstrek Hybrid $35,345 90 MPGe
If the hybrid model is interesting, you may be able to save money too in the long run. On the Subaru website, it is noted that there are hybrid incentives such as federal tax credits up to $4,500, as well as other credits, incentives and discounts offered by state and local governments. It is estimated that the annual gas savings with the hybrid model is about $600, which is about a $3,000 savings over five years. So while the upfront price tag is a bit more expensive, the additional savings may be worth taking a second look at the Crosstrek Hybrid.
Buying Used – How much should I pay for a 2019 Subaru Crosstrek?
Buying pre-owned can be a wise decision for many, especially if you can get a good deal and your research shows that the particular model year you're considering is worth your investment.
Because the model has proven to be super reliable, purchasing an older model is a great way to save some money while still getting into a Crosstrek that has lots of remaining life left. A Crosstrek that is about 5 years old can be purchased for about $17,000. The newer the model, the more expensive it will be, and the older, the less expensive. For 2016, the vehicle formerly known as the Subaru XV Crosstrek shed the "XV," becoming known simply as the Subaru Crosstrek. According to Consumer Reports, here is what you can expect to see in terms of average retail price for older model Crosstreks.
2020 $24,450 – $31,725
2019 $22,125 – $28,200
2018 $20,575 – $23,750
2017 $18,225 – $20,850
2016 $16,375 – $18,250
2015 $14,025 – $16,375
2014 $12,850 – $14,350
2013 $11,850 – $12,925
According to CarEdge.com, the 2019 Subaru Crosstrek is a top pick and gets the thumbs up for the "best" model year value. With the 2019 model, you'll pay about 83% of the price as new with 92% of the vehicle's useful life remaining. If you purchase a used Subaru Crosstrek that is 2 years old, then you could save $6,301 compared to buying new, and still have a relatively new model with plenty of useful life remaining. Other model years to consider are 2018 and 2016, which the firm says are "better" values if the 2019 "best" value year is still a little too pricey.
Year Depreciation Value Reliability Owner Satisfaction
2019 Best value 5 4
2018 Better value 5 4
2016 Better value 3 3
If considering an older model Crosstrek, we'd recommend also looking into an extended warranty plan to further protect your purchase, especially if the Crosstrek you're considering is no longer covered by Subaru's warranties, which are typically 3 year/36,000 miles for the limited liability and 5 year/60,000 miles for the powertrain. Checkout extended warranty plans at https://olive.com/. Olive® is a trusted partner you can count on, but we encourage you to do your own research.
Subaru Crosstrek Reliability
When we discuss overall Subaru Crosstrek costs, we need to account for its reliability. Reliability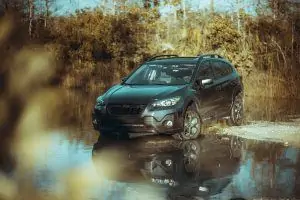 ratings give insight into how dependable the vehicle is likely to be and its propensity for repairs.
Reliability ratings show how well vehicles hold up over time and the odds that an owner (you) could be inconvenienced by problems and repairs, which can many times equate to dollar bills.
We're pleased to report that the Subaru Crosstrek is one very reliable compact SUV, earning the top spot amongst its classmates, ranking #1 out of 26 for reliability according to RepairPal. It scores a near perfect score of 4.5 out 5 stars for its reliability, earning the distinction of "Excellent" from the automotive research firm.
Consumer Reports agrees, giving the Crosstrek high marks for its predicted reliability and owner satisfaction. When you look at its reliability and owner satisfaction over the past five years, it scores a 4 out of 5 points from Consumer Reports, making it better than average. Below is a snapshot of the Subaru Crosstrek's reliability and owner satisfaction over the past five years.
Year Predicted Reliability Owner Satisfaction
2021 4 4
2020 3 5
2019 5 4
2018 5 4
2017 4 3
Repairs and Maintenance Costs
Repairs and maintenance are to be expected regardless of the make or model. Regarding the Subaru Crosstrek, however, those repairs and maintenance costs are anticipated to be better than average.
RepairPal data shows that the average repair cost for the Subaru Crosstrek is $492, which means it has lower than average ownership costs. The $492 is less than the average of $521 for other compact SUVs. And there's more good news: Subaru Crosstrek owners have to bring their vehicles into a repair shop for unscheduled repairs an average of .1 times per year, compared to .3 times per year for other compact SUVs. The probability of those repairs being severe or a major issue is just 7%, compared to 11% for its compact SUV classmates. So overall, great news in terms of repairs and maintenance. Below is what you can expect to pay for typical maintenance and repairs.
Maintenance Service Estimated Costs
48,000 Mile Service $198 – $232
60,000 Mile Service $437 – $534
72,000 Mile Service $210 – $247
90,000 Mile Service $209 – $246
120,000 Mile Service $437 – $534
Repair Estimated Costs
AC Recharge $123 – $155
Powertrain Control System Diagnosis & Testing $44 – $56
Suspension System Inspection $70 – $89
Engine Leak Inspection $88 – $111
Tire Pressure Monitoring System Relearn $35 – $44
No Start Diagnosis $88 – $111
Antitheft System Diagnosis & Testing $44 – $56
Brake System Inspection $88 – $111
These Matter Too: Resale & Depreciation
When purchasing a vehicle, you need to think about depreciation and resale, especially if you're not planning to keep the car forever. Because Subaru, and the Crosstrek specifically, has tremendous reliability, you may be able to drive it well past the 100,000 mile marker, but it's still a good idea to know what the model's resale value and depreciation looks like. Don't worry, we're here to break it down.
Resale Value – Thumbs Up. In terms of resale, there is good news. The Crosstrek does very well. It has a strong resale value and ranks in the top 20% for resale at 3, 5 and 7 years, according to CarEdge.com. Because of its strong reliability record, it holds its value well.
It was the winner of the 2020 Kelley Blue Book Best Resale Value Award, noting that the Subaru Crosstrek has the Best Resale Value in its class. It was also named as the winner of the 2021 ALG Residual Value Award for retaining its value better than any other vehicle in its class, boasting the highest residual value in its class for 5 years running.
Depreciation – Thumbs Up. CarEdge.com data shows that a Subaru Crosstrek will depreciate 38% after 5 years and have a resale value of $17,753. That's pretty good, considering the average 5-year depreciation for an SUV is nearly 52%.
Subaru Crosstrek Problems & Costs
The Subaru Crosstrek has proven itself a shining star when it comes to reliability. As with any make and model, we dig into the common problems and issues so that you can get an overall picture of Subaru Crosstrek costs.
Below are a handful of commonly reported issues as reported to CarComplaints.com. We must highlight that at the time of writing this blog, there were only 126 total complaints for the Crosstrek's nine year run! That is quite impressive.
Issues reported for model years 2016 to 2020
Cracked Windshield – A cracked windshield is a big issue for consumers because of Subaru's EyeSight technology, which requires specially designed windshields designed for EyeSight to be used as the replacement. The issue is noted as fairly significant with an average cost of $1,500 to repair.
Steering Problems – Problems with steering have been noted. The average cost to conduct a power steering system leak inspection is between $44 – $56.
Body/Paint Issues – Paint chipping has been noted by some Crosstrek owners occurring at low mileage. The average cost to fix a paint chip is about $600.
Pulling to One Side – Some owners have reported that the vehicle seems to pull to one side which may be caused by improper wheel alignment. The average cost for a wheel alignment is between $106 and $133.
Issues reported for model years 2013 to 2015
Dangerous Steering in Snow, Ice or Slush – This issue was reported most frequently and noted by carcomplaints.com as the worst issue. It was especially reported in relation to the 2013 model year. The issue seems to be in relation to improper alignment with the typical cost to repair being noted as $200.
Excessive Oil Consumption – Owners of the 2013 Crosstrek have consistently reported excessive oil loss with no consistent diagnosis. We are unable to provide a specific cost because the issue may be related to different items, however, the cost to diagnose why the Engine Oil Light is illuminated will range between $88 – $111. This diagnosis will then be able to most likely pinpoint the exact issue and further cost estimates.
Wheel Bearing Failure – The wheel bearings have been reported to fail on the 2013 model year, making it necessary to replace one or multiple bearings. The average cost to repair is about $640 for each bearing.
Are you noticing a trend with the 2013 Crosstrek? If you've found a great deal on a 2013 Crosstrek, use this information to really inquire about the vehicle's maintenance and repair history. Don't be shy about asking questions. A good deal upfront may cost you more in the long run, so we recommend doing proper research on any used vehicle, specifically paying attention to those model years that have had a greater propensity for issues.
Overall the Crosstrek is a very reliable SUV, boasting very little issues overall compared to its classmates. It has also earned stellar marks for reliability and customer satisfaction consistently. And yes, we outlined a few issues, but we feel that our cost dialog wouldn't be complete without highlighting how much you can expect to pay for some commonly reported problems. Again, this information is not meant to keep you from buying a Crosstrek, but rather keep you "in the know" and arm you with the information you need to make an informed purchasing decision.
Total Cost of Ownership
Beyond the price tag, let's look at how much the Subaru Crosstrek will cost you over five years for items such as insurance, maintenance and repairs, interests and fuel costs. In a span of five years, you can expect that your Crosstrek will cost you about $29,907. Let's break down the Subaru Crosstrek costs.
Depreciation – $11,071. This is the biggest chunk, making up 37% of the total costs. And yes, we know that you won't pay out of pocket for depreciation, but it's still an important number to be aware of because if you plan to sell your Crosstrek in the future, depreciation will impact your vehicle's resale value.
Insurance Premiums – $1,379. To insure your Crosstrek it is estimated that it will cost about $1,379 per year. This is better than the national average by more than $400 per year. Other factors will cause this dollar amount to swing in either direction, such as the age of the driver, driving record and credit score. This figure was arrived at by assuming a 40-year-old person with full coverage and a relatively good credit score who drives an average of 13,000 miles per year.
Fuel – $1,298. Unless you're driving a hybrid, you can anticipate about $1,298 annually for gas. This assumes driving an average of 12,000 miles per year with both a mix of city and highway driving. Driving styles and type of engine will also affect fuel costs.
Financing Interest – $3,375. Nobody likes to pay interest, but unless you plan to pay for the vehicle with cash, interest is part of the cost. The cost to finance a new Subaru Crosstrek is estimated to be more than $3,000 assuming a 72-month loan with an APR of 4.75 and a 20% down payment.
Maintenance – $2,076. Proper maintenance will cost a little more than $2,000 over a five year period. Expenses include scheduled maintenance, normal wear and tear items, and possible expected repairs. With every year that goes by, the cost of maintenance increases. Below are the anticipated maintenance and repair costs by year, which make up the $2,076. To see anticipated costs over 10 years checkout https://caredge.com/subaru/crosstrek/maintenance.
Year 1 $266
Year 2 $313
Year 3 $387
Year 4 $506
Year 5 $604
We hope this review of Subaru Crosstrek costs is helpful. Proper research can take time, but it is a good investment of your time to ensure you're getting the best deal for you. We know the answer isn't simple and can vary based on many factors, but we hope we answered the question: How much is a Subaru Crosstrek?
Account for olive® the Subaru Crosstrek Costs
Determining how much a Subaru Crosstrek will truly cost you is time well spent. Your research will give you a clear view of the full price tag and help you answer the question: How much is a Subaru Crosstrek?
As you account for the many cost-related line items, don't forget to account for your peace of mind too. In the event your Subaru Crosstrek ever needs to be repaired, you'll want peace of mind knowing that your ride is covered. While we don't want to plan for repairs, we should because unfortunately, they are inevitable. Let olive® be there to give you that assurance.
With olive® you have the ability to customize your plan by choosing your deductible and monthly payment. In general, below is an example of items covered under extended warranties.
Steering System | Electrical Components | Engine Assembly | Drivetrain | Transmission | Exhaust Systems | Alternators, Manifolds, Pumps | Heating and Cooling Assembly
Get the peace of mind you deserve with olive's Mechanical Breakdown Insurance. Getting a quote is simple. Just go to https://olive.com/ to get an instant quote today and be covered tomorrow.
No waiting period
Start coverage up to 140,000 miles
No yearly mileage limits
Coverage across the U.S.
Manageable monthly payment options
Cancel anytime
Our products, customer service and reputation for excellence have earned us an A+ rating with the Better Business Bureau, and we have partnered with some of the insurance industry's largest companies to back us.