How Much Does a Mercedes-Benz Cost?
Preparing Your Wallet – Breaking Down the Mercedes Cost
Is a Mercedes-Benz on your holiday wish list? Or has owning a Mercedes-Benz been a long time dream of yours? If you're looking at a Mercedes-Benz to call your own or just "window shopping," you're probably wondering: how much is a Mercedes-Benz? How much will it cost you to own one (like really cost you)?
Mercedes-Benz has been considered a top luxury brand throughout its history, and along with that luxury comes an expensive price tag. So, it's no secret that buying a Mercedes is going to cost a bit more than your average car, but let's be honest, Mercedes-Benz isn't just an average car.
Appealing to the likes of the rich and famous, many don't mind the expensive price tag – knowing that it is a Mercedes-Benz is worth the money. But for everyone else, the digits on that price tag are important.
Let's talk dollars and cents when it comes to Mercedes-Benz. We'll explain why they are so expensive, how much you can expect to pay for a new versus pre-owned Benz, and look at some of the brand's most expensive models.
If you are considering buying a used car that has under 140,000 miles and is a 2012 model or newer, get a free quote for one of our "extended car warranty solutions".
100% Online, 9 Coverage Options and No Robocalls!
Is the M-B Price Tag Worth It?
So, why are Mercedes-Benz vehicles so expensive in the first place? First, Mercedes-Benz is a trusted name in the automotive industry. Besides being iconic, the three-point star logo carries weight because of the level quality that goes into building the Benz machines.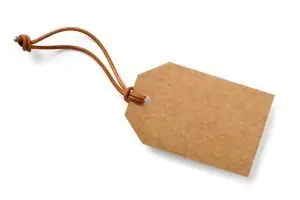 Mercedes-Benz is known for its superior craftsmanship. Mercedes produces its own OEM parts to ensure quality. Their cars and SUVs are made well with solid, quality parts that last a long time. It's not uncommon to see an older Mercedes on the road, and that's because of the quality and consistency that using premium parts enables. The materials that are used to make the vehicles are second to none. It's these materials that lead to a better driving experience. So yes, a Mercedes-Benz is more expensive, but you get what you pay for.
As much as Mercedes-Benz is known for its price tag, it is just as well known for its commitment to innovation. The brand hasn't quit innovating since its inception in 1886. Mercedes-Benz was one of the first companies to feature fully independent suspension and hydraulic brakes, which made driving safer for everyone. In the 1950s, Mercedes put into place a crash testing program to test their vehicles for safety. In the 1970s, it introduced anti-lock brakes. In the 2,000s, Mercedes introduced the Pre-Safe system which prepares occupants in the vehicle for collision. In 2010, Mercedes introduced Attention Assist, leading the way for other auto manufacturers. The brand is also known for using cutting edge technology in their vehicles, which requires lots of research and development and can cost lots of money, upping the price tag.
So is the price tag on the Mercedes-Benz worth it? Consumers around the world would say yes,
Dollars & Cents – How Much is a Mercedes?
Mercedes-Benz makes lots of different models of vehicles for lots of different drivers. They have more than 20 models that range from sedans to SUVs and everything in between. In general, for a brand new Mercedes-Benz base model, you can expect to pay anywhere from the low $30s to well above the six digit range.
Depending on what you're after, the range in prices can vary. In some cases, some of their less expensive models will cost more than their higher-end models because of added features that you may want to include. Mercedes offers a range of additional features to customize your Benz – from engine size, all-wheel drive and their AMG sports package to other features and options like chrome handle bars and night packages. You can even have the Mercedes-Benz star logo illuminated on your ride for a tune of $450!
Most Expensive Mercedes-Benz Models
There are a few models within the Mercedes-Benz lineup that will set you back at least six figures – the SUV G-Class wagon, the S-Class Coupe and the Mercedes-AMG GT roadster. But the most expensive Mercedes-Benz is the Mercedes Maybach S 650 Sedan, starting off at $202,000.
The Maybach is Mercedes-Benz's ultra-luxury sedan. It rides on a longer wheelbase giving it the feel of a limousine. It comes with the best features money can buy and with massive back seats, it's meant to make chauffeured journeys a dream (come true). The Maybach is in line with a Bentley or Rolls-Royce Phantom, but less expensive. It's like a private jet on land with add-ons like the executive rear seat package, which includes dual twin power rear seats with calf and footrests, folding tables for enjoying a "snack" or working comfortably, and heated AND cooled cup holders for your beverage of choice. And there is also a refrigerator to chill your essentials, like your champagne, of course. You can also have a pair of silver-plated champagne flutes custom made for your Maybach. This handcrafted flute package will run you more than $3,000. When the flutes are not in use, they nest nicely in a rear-cabin compartment featuring magnetic pads to keep them in place. If you want a car that is more than a car and loaded with ultra-luxe detailing, then the Maybach is Mercedes' answer.
Mercedes Benz Costs – New Model Prices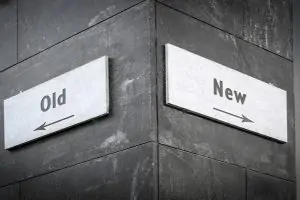 Let's come off of the Maybach cloud nine and check out the rest of the Mercedes-Benz model lineup. How much does a Mercedes cost? Let's see. The information included below is from Mercedes-Benz and based on the base model starting price.
SUVs
GLA – premium compact SUV – $36,230
GLB – bigger than the GLA with more space, tech and comfort – $38,050
GLC – midsize SUV – $43,200
GLC Coupe – sporty version with SUV utility – $51,650
GLE – midsize SUV seating five comfortably – $54,750
GLE Coupe – sports coupe as a genuine SUV – $76,500
GLS -luxury and comfort with seating for seven – $76,000
G-Class – extraordinary off-roading ability with iconic style – $130,900
Sedans, Wagons & Coupes
A-Class – entry level sedan – $33,650
C-Class – stylish classic sedan – $41,600
E-Class – sophisticated sedan with class-leading safety and tech – $54,250
E-Class Wagon – luxury wagon – $67,600
S-Class – luxury, performance and safety – $94,250
CLA Coupe – seductive 4-door coupe – $37,850
C-Class Coupe – 2-door version of the sedan – $47,200
E-Class Coupe – 2-door version with a sleek silhouette – $64,950
CLS Coupe – powerful 4-door with sporty styling – $70,300
S-Class Coupe – 2-door version of S-Class sedan with seating for four – $130,150
Mercedes-AMG GT 4-door Coupe – fast and beautiful with seating for four – $99,950
Mercedes-AMG GT – 2-door luxury paired with extreme performance – $115,900
Convertibles & Roadsters
C-Class Cabriolet – soft-top convertible with all-year driving – $54,700
E-Class Cabriolet – classic styled soft-top and seating for four – $71,950
S-Class Cabriolet – convertible S-Class reborn – $138,600
SLC Roadster – compact 2-seater with retractable hardtop – $49,950
SL Roadster – legendary 2-seater engineered for the open road – $91,000
Mercedes-AMG GT – open-air driving with lots of performance – $127,900
Mercedes-Benz Total Cost of Ownership
How much does a Mercedes-Benz cost? The cost of a car is not just what you pay at the time of purchase, but rather a combination of other factors. Factors like gas, insurance, repairs and maintenance, among other things should be taken into account when trying to figure out how much it will truly cost you to own your Mercedes over time. These costs will tell you the Total Cost of Ownership (TCO) over a certain period of time.
TCO refers to the purchase price plus any additional costs that it will take to operate the vehicle. Assessing the TCO will allow you to look at the bigger picture of your investment.
To determine TCO for the most popular Mercedes-Benz models, we used Edmund's ownership costs five-year breakdown, which considers fuel, depreciation, financing, taxes and fees, repairs, maintenance and insurance.
C300 4-door sedan TCO over 5 Years
2019 $61,786 (total cash price $43,645)
2018 $57,458 (total cash price $32,420)
2017 $57,928 (total cash price $27,221)
2016 $54,953 (total cash price $22,046)
2015 $52,958 (total cash price $20,029)
E300 4-door sedan TCO over 5 Years
2019 $77,510 (total cash price $55,335)
2018 $71,235 (total cash price $42,994)
2017 $66,421 (total cash price $32,441)
2016 $61,819 (total cash price $25,063) – only E350 data available
2015 $61,236 (total cash price $22,154) – only E350 data available
GLE 400 4MATIC TCO over 5 Years
2019 $83,317 (total cash price $58,663)
2018 $71,491 (total cash price $44,236) – only GLE 350 4MATIC data available
2017 $77,605 (total cash price $43,091)
2016 $70,016 (total cash price $33,345)
What will a Used Mercedes-Benz Cost?
A pre-owned Mercedes-Benz will range in price depending on model, year, condition and mileage. If you do your research, you're able to get great deals for less than $20,000, and if your budget is tight, you can even score some older models for less than $10k.
In particular, the 2009 E350 was the most popular model sold that year and caught the attention of Consumer Reports for its transmission, smooth ride, as well as design both on the inside and outside. This particular model year scored a 4 out of 5 in predicted reliability. You can snag a 2009 Mercedes-Benz E-Class for as low as $7,600.
Here is what you can expect to pay for some of Mercedes-Benz's most popular models: C-Class and E-Class sedans, as well as the SUV models GLC and GLE. Pricing indicated is the starting price, most likely the base model, for that specific year.
C-Class Sedan – Mercedes' ever-popular compact sedan
Average Retail Price: $8,900 (2011) – $37,950 (2020)
E-Class Sedan – Bigger than the C-Class, but still quite nimble with a comfortable ride
Average Retail Price: $10,325 (2011) – $46,350 (2020)
GLC SUV – Luxury compact SUV that replaced the popular GLK
Average Retail Price: $24,075 (2016) to $37,425 (2020)
GLE SUV – A midsize SUV, offering lots of tech and safety features
Average Retail Price: $23,750 (2016) to $51,875 (2020)
How much is a Mercedes G-Class Wagon?
The Mercedes G Class (a.k.a. G Wagon) hit the U.S. in 2002 and since then it has been a popular seller for Mercedes-Benz. Its iconic boxy design dates back to 1979, and it hasn't changed much over the years. In fact the second generation was only introduced in 2019, receiving dramatic interior luxuries that Mercedes is known for. Because it has been around since 1979 and because it has remained relatively untouched from a design perspective, it does retain its value well. If you're in the market for a used G-Class, you can expect to pay anywhere from $60,000 for a 2011 to upwards of $120,000 for newer models (2018, 2019).
Buying a pre-owned Mercedes-Benz may be a great option for some. There are deals to be had if you're trying to stay within a certain budget. However, we recommend doing some research on the Mercedes you're considering before making the investment. Check out online sources like RepairPal and Consumer Reports. Run a vehicle history report and don't be shy about asking questions about the car's maintenance schedule. Outfitting your ride with an extended warranty is also a wise consideration, especially if your pre-owned Mercedes is not a CPO and/or out of warranty.
Check out olive® at https://olive.com/ for an extended warranty plan that you're able to customize to meet your budget. And with olive®, you can get a quote and be covered the same day.
New vs. Used
Buying a new Mercedes has its benefits. It will have the latest technology and you'll be able to customize your ride – from engine size to wheel size, the car is made for you. And if you love that new-car smell, then there's that too. But as you know, buying new is going to be more expensive and the depreciation will be more. Even though Mercedes cars and SUVs retain their value well, new cars depreciate at a faster rate than used cars – up to 20% in the first year! This is also true with Mercedes-Benz.
Buying a pre-owned Mercedes-Benz is a great option for many consumers. Mercedes' styling over the years has been refined and classic, so many older models are still great looking cars! And as noted with the G-Class wagon, the second generation didn't come out until 2019. That means that the G-Class wagon's first generation spanned nearly 40 years! So depending on your budget and how old you're willing to go, you can find some good deals by scouring the web.
It's no secret that luxury cars like Mercedes-Benz are more expensive to repair, so another recommendation if you're looking at a used vehicle, is to consider a pre-owned Mercedes-Benz that has been certified by the Mercedes-Benz certified pre-owned (CPO) program. CPOs must meet stringent Mercedes-Benz vehicle criteria and pass a rigorous 165+ point inspection. CPOs are run through a CARFAX vehicle history report to ensure a "clean" history, as well as make sure the vehicle was serviced according to the Mercedes-Benz maintenance schedule. CPOs are no more than 6 years old and will have less than 75,000 miles. Every CPO is covered by any remaining portion of the Mercedes-Benz New Vehicle Limited Warranty, and then will be covered by the CPO Limited Warranty, which will provide comprehensive coverage for another 12 months.
Whether you decided to purchase a brand-new or a pre-owned Mercedes-Benz, the decision is really yours, determining what is most important to you.
Peace of Mind with olive®
Buying a Mercedes-Benz is an investment you want to protect, especially if it is older and out of warranty. The cost to repair a Mercedes can be more expensive than the average car, so consider a partner that will have your back in the event a repair is needed. In general, below is an example of items covered under extended warranties.
Steering System
Electrical Components
Engine Assembly
Drivetrain
Transmission
Exhaust Systems
Alternators, Manifolds, Pumps
Heating and Cooling Assembly
Introducing olive®
Olive® is shaking up the way drivers look at extended warranties. For nearly 20 years our company and its affiliates have been providing coverage for vehicles in a consumer-friendly way. Get peace of mind with olive's Mechanical Breakdown Insurance.
Why Choose olive®?
No waiting period
Start coverage up to 140,000 miles
No yearly mileage limits
Coverage across the U.S.
Manageable monthly payment options
Cancel anytime
You can get a quote today and be covered tomorrow. Best of all, our products, customer service and reputation for excellence have earned us an A+ rating with the Better Business Bureau, and we have partnered with some of the insurance industry's largest companies to back us. We're in the business of helping you live life covered!
Check out olive® at https://olive.com/ today!