If you are considering buying a used car that has under 140,000 miles and is a 2012 model or newer, get a free quote for one of our "extended car warranty solutions".
100% Online, 9 Coverage Options and No Robocalls!
What is The Best Used SUV to Buy for Your Needs?
If you're looking for the best used SUV to purchase – and that's your only criteria – you have a lot of options to consider.
SUV stands for "Sports Utility Vehicle". Generally speaking, SUVs are a vehicle that is more rugged than a car, yet similar to a station wagon or van in passenger seating and cargo space. A "true" Sports Utility Vehicle is built on a light truck chassis. A term loosely used, SUV is generally considered to be a four-wheel drive vehicle that can be taken off-road, but there are smaller sports utility vehicles that don't have four-wheel drive and aren't really designed for the off-road environment but are still called SUVs by many. These are generally considered to be "SUV crossovers" and are yet another distinct vehicle classification you may want to explore.
SUVs have been around since 1984 when the Jeep Cherokee XJ was released. This iconic vehicle is often considered to be the first Sports Utility Vehicle. Sports Utility Vehicles were once the transportation mode of choice for avid outside adventurer seekers and their counterpart, folks always on the go with big families tagging along, but that is simply not the case any more. Based on information supplied by auto manufacturers, SUVs are big sellers across the board for all car buyers of all walks and interests. According to Motor1.com, 9 out of the top 20 vehicles sold in the year 2019 were SUVs or Sports Utility Vehicle crossovers. This means that nearly half of all cars sold are SUVs…and that number appears to be growing yearly. And all this is great news for those looking to purchase a used Sports Utility Vehicle.
If you're thinking that the SUV vehicle is just a fad, you may want to think again. SUV sales accounted for 36.8 percent of the world's passenger car sales in as early as 2017. Only 2 years later, those sales went up almost another 3% more. (And, this number comes from a time when car sales were down overall.) It appears sports utility vehicles and their ability to get things done, both on and off-road, are here to stay for a very long while. So there are a lot of used SUVs out there – but there are also a lot of folks looking to purchase that inventory.
Not only do auto buyers like purchasing SUVs, automakers also like manufacturing these Sports Utility Vehicles. The reason that automakers prefer the SUV classification is that they are given a more relaxed standard for fuel efficiency. So between the lax miles per gallon regulations and the sheer amount of sales – let's just say that there are a lot of SUVs to choose from on the market today from just about every auto manufacturer in business. Even Ferrari has an SU. The Purosangue (meaning thoroughbred) is Ferrari's new ultra-performance FUV. And that's not a typo…they call it a Ferrari Utility Vehicle because it doesn't exactly fit the SUV profile. You can read more about it on carmagazine.com.
And just to be clear, there are a few manufacturers that haven't ventured into the SUV market. McLaren has not mentioned anything about adding a SUV to their line up. It is interesting to note that the common mans Chrysler and Ram brand also has no Sports Utility Vehicles in their line up. Carbuzz.com states, "Dodge, Jeep, Fiat, Alfa Romeo, and Maserati all produce SUVs for the FCA (Fiat Chrysler Automobiles) group, so the Chrysler absence from the SUV segment is understandable."
Originally all Sports Utility Vehicles were built on a truck chassis but more recently many auto manufacturers switched to a unibody frame Unibody construction is where the body, floors and chassis of the vehicle are all made from a single molded unit. This design conversion improves the vehicles rigidity (i.e. improving the safety ratings in crash tests) while reducing overall weight (which ultimately improved gas mileage.)
So which is better? It's really pretty simple to decide if this will be one of your buying criteria. If you want a SUV for off-road and towing capability – plus cheaper repairs – opt for body-on-frame construction. If you prefer superior handling and greater fuel economy, chose a SUV with a unibody assembly. Think of it this way; do you want an SUV that rides like a truck, or an SUV that rides like a car?
The top three on the list of body-on-frame Sports Utility Vehicles reads like the list of "SUVs I wish I could own." Many are top tier models sporting top tier pricing.
Cadillac Escalade – MSRP (Manufacture's Suggested Retail Price) Price $76,195 – $103,595
Lincoln Navigator – MSRP price $76,705 – $98,655
Lincoln Navigator L – MSRP price $85,715 – $101,855
Once you get to fourth place, things become a little more realistic for most people:
Ford Expedition – MSRP price $49,625 – $77,425
GMC Yukon XL – MSRP price $53,700 – $74,300
Ford Expedition Max – $55,410 – $79,425
Chevrolet Tahoe – MSRP price $49,600 – $72,700
GMC Yukon – MSRP Price $51,000 – $71,600
Toyota Land Cruiser – MSRP price $85-655 – $87,995
It is interesting to note that Toyota makes the most body-on-frame SUVs. These models include the Toyota 4Runner, Toyota Sequoia, Toyota Land Cruiser, Lexus GX and the Lexus LX. Nissan also sports a robust lineup of SUVs including the Nissan Patrol, Nissan Armada, Infiniti QX56 and Infiniti QX 80.
If you're thinking a unibody is more to your liking and fits needs, popular used 2021 models include the Toyota Highlander, the Chevy Traverse, Hyundai Santa Fe, Ford Explorer and the Honda Pilot.
In the autoweek.com article, Ranked: Every Unibody Family-Friendly Non-Luxury Three-Row Crossover, there is an exhaustive list of unibody vehicles that are rated on drivability, ergonomics, engine power, fuel economy and towing capacity. And, we hope we don't run in ending for you but the Honda CX-9, Hyundai Palisade and Ford Explorer hold the top three positions on that list. Subaru, Dodge, Kia, Toyota, Chevrolet and Volkswagen also have SUVs listed in the top ten on this list.
Still need more information on why you'd pick one over the other? Just look to minivans and sedans for your answer. Both vans and passenger cars are held to a higher level of safety standards. Both of these model types are built on a unibody platform due to better performance and the ability provided with unibody construction to more safely absorb the force of a crash.
To confuse the sports utility classification issue further, there is a large variety of sizes and terms: mini, subcompact, compact, small, mid-size and standard, large, luxury…and don't forget hybrid! Here's a brief lesson on each:

What is the Best Used Subcompact SUV?
Subcompact SUVs are the most affordable and often have limited space and available options. Examples of subcompact SUVs include the Kia Seltos, Mazda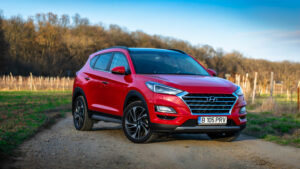 CX-30, Ford Bronco Sport, Honda HR-V, Subaru Crosstrek, Hyundai Kona, Chevrolet Trailblazer, Buick Encore GX, the Mitsubishi Outlander Sport, Fiat 500X and the Nissan Rogue Sport. The Audi Q3 is considered by many to be one of the best subcompact luxury SUVs on the market, while the Hyundai Kona takes the overall title in this auto division in many
independent reviews.

What is the Best Used Small SUV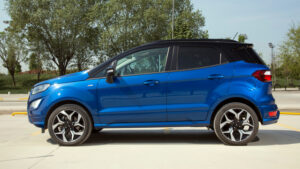 Some manufacturers offer a second tier of subcompacts, as well. These smaller vehicles are often referred to as mini-sized and are even less expensive. These smallest Sports Utility Vehicle models include the Jeep Renegade, Hyundai Venue, Nissan Kicks, Mazda CX-3, Chevy Trax and Ford EcoSport. The Eco Sport has actually been described as "tiny" in various reviewing publications.
Subcompact, small and mini SUVs are a rapidly growing market that have helped surpass sales of traditional cars because of their comfortable, sporty and rugged styling. Built for practicality and reliability, the size, price, space flexibility and fuel economy appeals to everyone from new drivers, first car owners, soccer moms, weekend warriors, commuters and the budget conscious.
Taking a step up in size, the industry claims that a compact Sports Utility Vehicle is "larger than mini SUVs, but smaller than mid-size SUVs". Clear as mud, right? In the much-regulated auto industry, it is strange that there is no official definition of the size or dimensions for the compact SUV market segment.
>
What is the Best Used Compact SUV?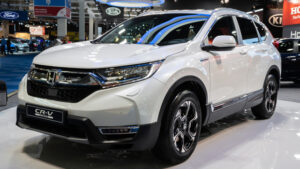 The top 10 best small and/or compact SUVs based on the information found on the fourwheettrends.com website include the Volkswagen Tiguan, HyundaiTucson, Mazda CX-5, Jeep Wrangler, Jeep Compass, Ford Escape, Jeep Cherokee, Honda HR-V, Honda CR- V and Toyota RAV 4. Fourwheeltrends.com states that the Toyota Rav and the two Honda models are a top pick for reliability but Mazda, Jeep, Subaru and MINI also make very reliable compact SUVs, as well.

What is the Best Used Crossover SUV?

Ok – no matter that the popularity of crossovers is out of this world, not all automakers offer the buying public a crossover SUV. Out of 44 manufacturers, we could find eight without this popular category on their list – yet, anyway.
Crossover-less makes include:
Aston Martin
Bugatti
Chrysler
Ferrari
Lotus
McLaren
Ram
Smart
Some may have surprised you, like Chrysler and Ram. But, even high profile brands like Lamborghini, Rolls-Royce and Genesis have plans to enter the crossover market soon.
A compact Sports Utility Vehicle may also be known as a crossover, Crossover SUV or Crossover Utility Vehicle (CUV) since they combine elements of both standard cars and full-size SUVs. These vehicles are usually lighter and built on a car platform, unlike "real" SUVs that are heavier and use truck chassis as their foundation. The frame is the defining difference between a SUV and a crossover.
If you're looking for a reliable used crossover, bestride.com lists the following as inexpensive (under $12,000) and dependable vehicle options you may want to consider if you're interested in purchasing a pre-owned vehicle this automobile category.

What is the Most Reliable Used Crossover SUV?
2002 to 2006 Honda CR-V
2005 to 2009 Hyundai Tucson
2002 to 2009 Kia Sorento
2007 to 2011 Hyundai Veracruz
2002 to 2008 Subaru Forester
2003 to 2013 Toyota Matrix
2000 to 2005 Toyota RAV4
2001 to 2007 Toyota Highlander
2007 to 2013 Acura MDX
On the webpage found – here – (https://bestride.com/research/buyers-guide/10-most-reliable-crossovers-under-12000) you can compare the vehicles on this list and also see NHTSA complaints, crash tests, recalls and more.
Moving on – there are midsize SUVs, standard SUVs, large SUVs and extended body SUVs. Then there are also brands that are considered "luxury" crossover SUVs, as well.

What is the Best Used Midsize SUV?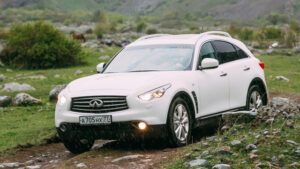 Midsized Sports Utility Vehicles are defined as, "A SUV vehicle with 2 or 3 rows of seats that slots between compact and full-size SUVs, striking the best balance for most families." A midsize SUV typically has a lot of leg space but less seating than a full-size SUV. Large sized SUVs generally have more seating options such as bench seats or captain's chairs.
"Best" is subjective. If you're truly interested in "the best," you'll need to do your research in multiple areas of interest and concern. Are you looking for the best in reliability? The best in fuel economy? The best price? The best resale? The safest? Or maybe the best additional creature feature comfort optional packages, perhaps?
Let's focus in on seating, as an example: a captain's seat offers more comfort than standard bench or bucket seats. They have individual armrest and elevate seating to each passengers own specific comfort level they are often adjustable. Some larger SUV models offer captain's chairs exclusively, yet others may offer availability that varies by trim level and only be an additional option package that you can purchase.
Once only offered in passenger vans, captain's chair seating gained favor in the mini-van era and have continued to be popular with SUV owners looking for a vehicle with versatility as well as upscale features . Various makes and models of SUVs that offer second row captain chairs include:
BMW X7
Acura MDX
Chevrolet Tahoe, Traverse and Chevy Suburban
Dodge Durango
Jeep Grand Cherokee and Jeep Grand Cherokee L
Hyundai Palisade
Kia Sorento and Kia Telluride
Infiniti X80
Volva C90
Cadillac Escalade and Cadillac Escalade ESV
Mazda CX-9
Subaru Ascent
Tesla Model X
Volkswagen Atlas
Toyota Highlander and Toyota Sequoia
Lincoln Navigator and Lincoln Navigator L
Lexus RX L and Lexus GX 460
Ford Expedition, Ford Expedition MAX and Ford Explorer
GMC Acadia, GMC Yukon and GMC Yukon XL
Honda Pilot
(and the unreachable for most) Bentley Bentayga
Additionally, for 2022 the Jeep Wagoneer, Nissan Pathfinder, the Jeep Grand Wagoneer and the Infiniti QX60 will join the list of standard Sports Utility Vehicles that offer captain's chair seating in their 2nd row.
Now, if you are looking to maximize the amount of passengers you can haul, choose a 2nd row with a bench seat. This will allow you to transport eight or even nine people, but if comfort is your goal, again we mention that having 2nd row captain chairs is an option you should look into. It is also wise to note that just because the automaker installs 3 seat belts in the 3rd row of seating, it's often not a comfortable "fit" for a long trip. So buyer beware if you're just reading specification and haven't actually set in the car!
On the Car and Driver website they say, "While midsize SUVs are smaller than standard (full-sized) SUVs, they still offer drivers many benefits. They are roomy, reliable, and powerful. When compared to a standard SUV, there isn't much difference in an intermediate SUV's interior capacity… standard SUVs are an excellent option for off-road driving, towing, and transporting a large group of passengers. However, they do have a lower fuel-efficiency than smaller SUVs, and they emit more pollution. While a standard SUV often comes with a higher crash safety rating, its larger size often puts it at risk for dangerous rollovers."
The Kia Telluride is a top pick for midsize three row SUVs. The GMC Acadia, Ford Edge, Lexus RX 350, Kia Sorento, Nissan Pathfinder, Dodge Journey, Toyota Highlander, Hyundai Santa Fe XL, Honda Pilot, Ford Flex, Chevy Traverse and Ford Explorer are examples of mid-size SUV models.
Compare these models to 10 of the biggest – and some of the most luxurious SUVs available: Chevrolet Suburban, Mercedes-Benz GL, Nissan Armada, Ford Expedition EL, Toyota Sequoia, Cadillac Escalade ESV, Lexus LX and Infinity QX 80.
While the automotive industry uses the term "standard" to describe a type of transmission, manufacturers also use the term to distinguish full-size SUVs from other smaller models of Sports Utility Vehicles. Again, without actual industry issued sizing dimensions, a standard SUV is a vehicle that is larger than intermediate (also known as midsize) and other smaller, compact SUVs. And again, since actual sizing dimensions are not a determining factor in classification, there's not much difference between an intermediate and a full sized SUV when you're talking about interior cabin space or seating capacity.

What is the Best Used Large SUV?
Large SUVs include vehicles like the Chevy Traverse and Tahoe, the Lexus GX460, Audi Q7, Buick Enclave, Mazda CX-9, GMC Yukon and the Chevrolet Suburban 1500. Large SUVs do come standard with three rows of seats. If you are trying to choose between a large and a midsize SUV, you may want to consider how you want to use the vehicle.

What is the Best Used Full Size SUV?
A full-size SUV has room to seat up to eight people (or possibly nine) and offers a powerful engine. Some North American Sports Utility Vehicles are also available as a "long-bodied" version of the full-size SUV, which is called an "extended-length SUV."
They are usually differentiated with a L or XL behind the cars model. The Ford Expedition EL and the GMC Yukon XL are examples of such vehicles. The additional length is used to provide extra space for rear passengers and / or cargo.
Full sized SUVs include the Hyundai Palisade, Ford Expedition, Jeep Wagoneer, Land Rover Range Rover, the Lincoln Navigator, Cadillac XT6, Jeep Grand Wagoneer and the BMX X7.

What is the Best Used Luxury SUV?
Luxury brands including BMW, Mercedes-Benz, Lincoln, and Lexus all make the "best" lists. Let's break them down by a few categories.
What is the Best Luxury SUV in terms of reliability?
Motorbiscuit.com includes the following sports utility models:
Cadillac Escalade ESV
Acura MDX
Lincoln Navigator
Volvo XC90
Buick Enclave
Lexus RX 350
Lexus LX 570
BMW X5
The Best Used Luxury SUVs for Gas Mileage
Autobytel.com gives us a list for used SUVS getting the highest fuel efficiency.
BMW X3 4×2 30 MPG
Infiniti QX50 31 MPG
BMW X2 32 MPG
Mercedes-Benz GLA 250 33 MPG
Jaguar F-PACE 20d 33 MPG
Range Rover Velar 180S 30 MPG
Infiniti QX 30 PURE 33 MPG
Lexus UX 200 37 MPG
Jaguar I-PACE S 72 MPGe
Tesla Model X 95 95 MPGe
MPGe is a term that stands for "miles per gallon equivalent." While it is easy to calculate the miles per gallon that a gasoline or diesel automobile can obtain, there is no simple formula to use when a battery, plug in hybrid or fully electric vehicle is being compared.
But for those of you who want to know how that number was obtained, here you go:
It has been established that one gallon of gasoline will produce the same amount of energy as 33.7 kilowatt-hours of electricity. So, for example, it should make sense that if an electric car can travel 100 miles on a 33.7kWh charge of electricity, it would be rated with an MPG equivalency of 100 MPGe. But we digress from the subject…
Vehicle depreciation is another "best" you might want to consider when purchasing a used luxury SUV. Auto depreciation percentages can be used by sellers to confirm pricing…and it can be used by buyers to negotiate pricing. Regardless of which camp you're operating out of, you may want to know that many luxury SUVs retain their value better than other vehicles. MotorTrend.com shares this information on retained value for used luxury SUVs.
The Best Resale Value of Luxury SUVs for 2021
The Land Rover Discovery 3.0 has a 49.6 percent retained value.
BMW X3 M409 offers a 50 percent retained value.
The Volvo XC90 T6 came in slightly more at 50.8%.
Mercedes-Benz GLC300 Coupe scores a 53.3 in retained value percentage.
Lexus NX300h offers a 58.1 percent retained value.
Porsche Macan is the smaller of Porsches two SUV models but has the greatest percentage of retained value at 60.4 percent, beating its more expensive sibling, the Porsche Cayenne
What is the Best Hybrid SUV?
Hybrid SUVs may seem new to you, but the first hybrid electric Sports Utility Vehicle was release in 2005. The vehicle making this leap into the hybrid SUV category was the Ford Escape Hybrid. For comparison, the Toyota Prius was released as the first mass marketed hybrid car in 1997.
Since that time, hybrid SUVs have become a bit of a mixed bag. Are you speaking about EV (electric vehicles) or BEV (Battery electric vehicles)? There are hybrids, plug ins and PHEVs.
And so that you don't have to ask, carbuyer.com says "The main elements of a plug-in hybrid electric vehicle (PHEV) are very similar to a standard hybrid car, in that you have an extra battery and electric motor to support the work of a gas or diesel engine. The main difference is that the battery is bigger, allowing a PHEV to drive much further on electric power alone."
The disadvantages of a hybrid SUV can range from having less power, to higher maintenance costs and poor handling, Over the long-term, battery replacement, disposal and recycling costs can be discouraging. So again – when looking for and defining what's "best" for you in a hybrid SUV, you must limit the playing field down before you can truly make an informed, educated opinion.
If fuel efficiency is high on your list, you'll be hard pressed to beat the Ford Escape Plug-In Hybrid reaching an estimated 102 MPG! But when comparing apples-to-apples, it's good to understand that the Escape doesn't have a rear motor, making it front-wheel drive only. That helps give it the efficiency "bump" for the top spot but is certainly a compromise for many who live in areas where snow is an event to be dealt with for at least several months our of the year. Additionally, there are others who simply need, like or want the security and drivability that comes with the added traction offered from an All Wheel Drive or Four Wheel Drive vehicle.
But still, the 220 horsepower Escape can travel an impressive 37 miles on a full charge before the engine needs to take over.
In an effort to retain buyers who might became tempted by new hybrid SUVs, the Toyota Prius began offering All Wheel Drive in its 2019 models with the hope that it could be viewed as a crossover Sports Utility Vehicle. The Prius is considered the most reliable hybrid…ever. With over 20 years on the market, the Prius has a long enough track record that one could consider this as accurate information. The Toyota Prius is also considered a highly fuel efficient vehicle.
Not to be outdone, the 2021 Toyota Rav4 boasts the longest range per charge. It can travel 42 miles on a single "fill up" and also has one of the most powerful electric motors. This may be the criteria needed to make it the "best" hybrid SUV for your driving needs.
For the 2022 model year, carmagazine.com lists some of the best hybrid SUVs as:
Volvo XC40 Recharge
Toyota C-HR Hybrid
Audi Q7 TFSIe
Honda CR-V Hybrid
Land Rover Discovery Sport P300e
Porsche Cayenne Turbo S E-Hybrid
Range Rover P400e
Mercedes-Benz GLE 350de
Ford Kuga PHEV
BMW X5 xDrive453
Hyundai Santa Fe
Volvo XC90 Recharge
Kia Sorento
What is the Best SUV for Towing?
It's widely known that full sized pickup trucks are the towing champions. Many post tow ratings beyond 10,000 pounds. But if you want a way to carry lots of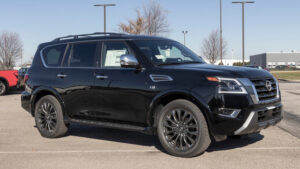 people and tow a heavy load at the same time, an Sports Utility Vehicle may be just what you're looking for.
The list shown below has the best SUVs for towing based on their reported trailer load capacity. But again, educate yourself on what's needed to reach these numbers. As an example, a heavy-duty trailer package is an optional package that will need to be purchased to reach the towing capacity listed on many vehicles. And, with the same vehicle and package installed, the four-wheel drive option drops the towing capacity by 100 pounds. So on the Ford Expedition, for example, the towing capacity is diminished to 9,200 pounds, while the cost will go up on the vehicle. Then, consider this: the Ford Expedition Max is an extended-length version of the Expedition and that extra length will decrease the towing capacity another 200 pounds to 9,000 pounds.
Also realize that without these special towing packages and options, towing capacity falls drastically. In fact, without the towing package installed you can expect the maximum weight for towing with a standard SUV to be around 6,000 pounds.
These special and most-often optional trailer tow packages generally include things like: a heavy-duty radiator, backup assist and cameras, blind spot warning systems that cover the trailer, integrated trailer-brake controllers and two-speed automatic four-wheel drive, etc. (This information is based on the tow package that Ford offers.)
Ford Expedition: 9,300 pounds
Dodge Durango SRT: 8,700 pounds
Dodge Durango R/T: 8,700 pounds
Lincoln Navigator: 8,700 pounds
Nissan Armada: 8,500 pounds
Infiniti QX80: 8,500 pounds
Chevrolet Tahoe: 8,400 pounds
Chevy Suburban: 8,300 pounds
GMC Yukon: 8,400 pounds
GMC Yukon XL: 8,300 pounds
Cadillac Escalade: 8,200 pounds
Escalade ESV: 8,100 pounds
Land Rover Defender: 8,201 pounds
Land Rover Discovery: 8,200 pounds
What is the Used SUV with the Best Gas Mileage?
Sports Utility Vehicles have gotten a bad reputation when it comes to mileage.
Today's SUVs can get much better fuel efficiency. Research shows that in 1991 the average SUV was rated for only 17mpg. Today, with the 20 hybrid SUVs on the market, you may get nearly 50 mpg on average. This is one area where size does matter though! The small, subcompact and compact Sports Utility Vehicles offer outstanding gas mileage due to their smaller size and ego lighter weight.
We will use the model year 2021 for our comparisons since technically, that is a used model now. The following is a list from MotorTrend.com of the best of the best in SUVs for fuel economy…and the 39 MPG Toyota Venza is the worst of the lot when you consider all the electric models on the market today.
MPG is the abbreviation for miles per gallon. MPGe stands for miles per gallon equivalent. Unlike a gas car's MPG, which can be calculated using a simple formula, such a figure is not obtainable when a battery from a hybrid, plug-in hybrid, or fully electric vehicle uses electricity as its fuel source. Below you will see SUV fuel efficiency for gas powered, hybrid, and PHEV vehicles.
Toyota Venza: 39 MPG
Lexus UX250h: 39 MPG
Toyota RAV4 Hybrid: 40 MPG
Ford Escape Hybrid: 41 MPGe
Land Rover Range PHEV: 42 MPGe
Land Rover Range Rover Sport PHEV: 42 MPGe
Bentley Bentayga Hybrid: 46 MPGe
Porsche Cayenne E-Hybrid: 46 MPGe
Jeep Wrangler 4xe: 49 MPGe
BMW X5 xDrive45e: 50 MPGe
Audi Q5 e Plug-in Hybrid: 50 MPGe
Volvo XC90 Recharge T8: 55 MPGe
Lincoln Aviator Grand Touring: 56 MPGe
Volvo XC60 Recharge T8: 57 MPGe
BMW X3 xDrive30e: 60 MPGe
Mitsubishi Outlander PHEV: 74 MPGe
Lincoln Corsair Grand Touring: 78 MPGe
Subaru Crosstrek Hybrid: 90 MPGe
Toyota RAV4 Prime: 94 MPGe
Ford Escape Plug-In Hybrid: 102 MPGe
What is the Best Family SUV Used?
On the blog, Must-consider Factors for Every Family Car, they lend guidance as to what to look for if you are shopping for a form of family transportation.
Their list includes headcount, safety, ease of cleaning, cargo capacity, rear seat room, budget, reliability and cost of overall ownership and features including infotainment centers, charging ports and headrest TVs. Todaysparent.com goes on to say that although SUVs are popular because of their available extra seating, but don't be fooled; just because the automaker puts three seatbelts across one row of seats doesn't mean you can secure three car seats or boosters.
While every new vehicle made after September 2002 must have a child safety seat anchor or latch system, not every seat in a vehicle must have that. For parents with a large number of small children it is wise to remember that children can only ride legally – and safely – in small third row seating if the bucket or booster can be forward facing and if those rear seats (or any seat) have tether anchors on the back of the seat, on the floor, ceiling or other location. It is wise to check the owner's manual for this information or head to a dealership with the kids in tow to actually view and try out the seating of any vehicle you are interested in purchasing for your family. And know that different model years may have different seating configurations.
Every manufacturer claims that they have the best family SUV, so we'll turn to the independent review from usnews.com. They ranked the best 2021 nine classes of vehicles cars, SUVs and minivans – 90 in all! Safety, reliability, seating and cargo space, convenience and family-friendly connectivity were all considered and rated accordingly.
In the Best Family SUV race, the Honda Passport won for Best 2 Row Sports Utility Vehicle.
The Toyota Rav 4 won the Best Compact SUV award and the Kia Telluride came in #1 for Best 3-Row SUV for families. The Best Large SUV award went to the Chevrolet Suburban.
And, the Toyota Highlander won the title of Best Hybrid and Electric SUV for families.
In these champions, new safety features have been built into the vehicle specifically with families in mind. Things like Rear Seat Alert prompt parents to check for children in the back and assure a sleeping baby won't be left behind. Automatic braking in both the front and the back helps drivers be sure that they stop in time to avoid hitting a child that they couldn't even see. Parents can even keep tabs on teen drivers. In each of the Best categories, every car had lane keeping assistance.
And, while SUVs are some of the safest automobiles on the road, The NHTSA (National Highway Traffic Safety Administration) reviews crash tests on SUVs for front, side and rollover protection. Turning to Autobytel.com, they list the SUVs with the 5-star top safety ratings as the Ford, Escape, Jeep Grand Cherokee 4WD, Honda CR-V, Mazda CX-3, Chevrolet Trax, Volvo XC60, BMW X3 and Hyundai Santa Fe Sport. However, it is important to note that most SUVs have a high center of gravity, and most score lower in the rollover test.
The cost for a used SUV is only as good as the condition of the vehicle. Surprise breakdowns and mechanical failures usually go up as the cost goes down. So be smart when purchasing a used Sports Utility Vehicle; visit a qualified, experienced mechanic for a pre-purchase inspection and consider purchasing a third-party warranty policy. We know that these "extended warranty" providers have gotten a bad rap recently, and for good reason. But there are companies that do not employ hard sell phone tactics. In fact, companies like Olive.com® do not telemarket at all. You can go online and get a warranty quote without even speaking to anyone. Should your used SUV have issues after purchase, this is an easy way to get it fixed without the risk of "break the bank" mechanical repairs.

What is the Best Used SUV under $5,000?
Because the cost of a Sports Utility Vehicle can considerably change what you will consider "best," let's look at several price points to help you make a decision on what used SUV might be right for you.
At autotrader.com, they list the following model year vehicles as being SUVs that are generally selling for under $5000.
2002-2007 Buick Rendezvous
2002-2005 Ford Explorer
2001-2006 Acura MDX
1999-2003 Lexus RX
2000-2006 Chevrolet Tahoe/Suburban
2002-2006 Honda CR-V
2001-2007 Toyota Highlander
What is the Best Used SUV under $10,000?
The bible of used car value, The Kelley Blue Book lists the following as reliable used SUVs with a price of at or under $10,000. These prices are based on the Kelley Blue book Fair Purchase Price Official Guide. Fair Purchase Price is the price that consumers are paying for the same vehicle based on mileage, condition, optional accessories, year, etc. The price is regionalized based on actual new vehicle sales that are collected nationwide and adjusted as the auto buying market changes.
2012 Nissan Murano
2012 Chevrolet Traverse
2010 Acura RDX
2011 Toyota Venza
2008 Toyota Highlander
2011 Honda Pilot
2012 Toyota RAV4
2011 Honda CR-V
What is the Best Used SUV Under $15,000?
Again, relying on the expertise of the Kelley Blue Book (kbb.com)
The most reliable SUVs for under $15,000 could include vehicles like:
2014 Toyota RAV4
2013 Honda Pilot
2014 Mazda CX-5
2014 Toyota Venza
2015 Subaru Outback
2013 Hyundai Santa Fe
2015 Subaru Forester
2016 Ford Escape
What is the Best Used SUV Under $20,000?
Buying a "lightly used" SUV can save you a lot of money and still go a long way in getting you a go-anywhere vehicle with tons of space and practicality. Based on Kelley Blue Book pricing, a $20,000 budget can get you a nice, clean Sports Utility Vehicles like the following:
2013 Toyota Highlander
2015 Honda Pilot
2013 Chevrolet Tahoe
2013 Lexus RX 450h
2016 Subaru Forester
2015 Toyota RAV4
2015 Honda CR-V
2012 GMC Yukon
What is the Best Used SUV Under $25,000?
When your budget allows for this type of price point, your option open up and you can get more accessories and a larger Sports Utility Vehicle.
2015 Toyota Highlander
2016 Honda CR-V
2017 Toyota RAV4
2017 Subaru Forester
2018 Mazda CX-5
2017 Subaru Outback
2018 Hyundai Santa Fe
2016 Buick Enclave
What is the Best Used SUV Under $30,000?
When you're budget will allow for north of $25,000, you can get new or nearly new, late model SUVs added to your list. These 2021 models can generally be purchased at / under the $30,000 range, depending on condition, mileage and accessories.
2021 Hyundai Kona
2021 Nissan Rogue
2021 Ford Bronco Sport
2021 Toyota RAV4
2021 Mazda CX-5
2021 Honda CR-V
2021 Hyundai Santa Fe
2021 Kia Seltos
Additionally, autoftrader.com shows that for around the $30,000 mark, you may be able to pick up a very nice, midsize luxury SUV like the following:
2018 Cadillac XT5
2018 Jeep Grand Cherokee
2017 Infiniti QX60 Hybrid
2016 Lexus RX 450h
2018 Lincoln MKX
2018 Mazda CX-9
2015 Mercedes-Benz GLE-Class
2016 Volvo XC90
But, also realize that you may be able to purchase a brand new 2022 SUV model for this $30,000 price point, as well. Here is a list of a few 2022 SUVs with starting prices under $30,000:
With a starting price of $23,665 you could get a 2022 Kia Seltos.
With a starting price of $28,315 you could get a 2022 MAZDA MX-5 Miata.
With a starting price of $22,915 you could get a 2022 Honda Civic.
With a starting price of $25,985 you could get a 2022 Honda Accord.
With a starting price of $26,875 you could get a 2022 Honda CR-V.
Additional new SUVs staring under $30,000 include:
2022 Hyundai Tucson
2022 Ford Escape
2022 Toyota Corolla Cross
2022 Mitsubishi Eclipse Cross
2022 Mitsubishi Outlander
2022 Hyundai Kona
At Trucar.com you can view the best 2021 and 2022 SUV models under $30,000 at https://www.truecar.com/best-cars-trucks/suvs/price-25000-30000/. Truecar.com is an automotive pricing and informative online site for new and used cars. They allow new and used car shoppers to see what other consumers have paid for cars in their local area and also allow auto buyers to receive prices upfront on autos they are considering to purchase. Any Truecar participating dealership is required to honor a TrueCar price certificate but buyers need to understand that you are not purchasing the car from TrueCar. Truecar is the middleman. Therefore, it is important to know that while Truecar dealerships will hold the price, they will not hold the car…in other words, Truecar can not guarantee your chosen car will still be at the dealership when you go there to close the deal.
It may be also helpful to know that the least number of problems reported by used SUV owners were those who had Subaru Forester Crossovers, Lexus RX Crossovers and Toyota 4runners.
Summary of Your Best SUV Options
Trying to find the "best" SUV – new or used, can be daunting at best. There are a multitude of rating systems and categories to review. ISeeCars.com may make it easier for you to navigate the conflicting information and compare SUVs by categories.
ISeeCars.com offers a rating system based on the most current research and data available and by using information provided by the known expert in safety, the NHTSA (National Highway Traffic Safety Administration.) ISeeCars.com says that they independently rate " the best used and new cars, trucks, SUVs and more based on an analysis of 24 million vehicles to evaluate reliability, resale value and safety. Scoring 33.3% in each of these 3 categories, ISeeCars presents a reliability score based on painstaking analysis of proprietary research on the longest lasting SUVs. They then score value retention based on statistical analysis of depreciation using the US Bureau of Labor Statistics date to adjust for inflation. Safety is also considered and lends to 33.3% of the overall score. ISeeCars calculates an overall safety score based on the last five years of crash test ratings.
So if we could offer some advise, start here and select the category (or categories) of SUV (s) that you are interested in, then make a list of additional items that are important to you. And, if you don't see the vehicle you were interested in, below you will find the link to the article that has all vehicles within each defined SUV category.
In the Best Subcompact SUV category, there were 20 vehicles rated.
The top three were:
Subaru XV Crosstrek scored a 8.1 out of a possible 10 points.
Chevrolet Trax got an 8.0 out of 10.
Jeep Patriot received marks of 7.7 out of a total of 10 possible points.
Best Luxury Subcompact SUV had 12 automobiles in this category.
The top three were:
Buick Encore received an 8.3 out of 10.
Audi Q3 scored 8.1 out of 10.
BMW X1 got a 7.7 out of 10
There were 21 vehicles in the Best Small and Compact SUV category evaluated by ISeeCars, their top picks were:
Subaru Outback 8.7 / 10
Honda CR-V 8.7 / 10
Subaru Forester 8.7 / 10
Out of 27 rated in Best Luxury Small and Compact SUV, the top scores went to:
Acura RDS 8.7 / 10
Cadillac SRX 8.5 / 10
Lexus NX2007 8.3 / 10
In the category of Best Crossover SUV, there were 63 contenders.
The top three chosen were:
Toyota Highlander 8.8 / 10
Honda Pilot 8.8 / 10
Subaru Outback 8.7 / 10
Of the 71 Best Luxury Crossover SUV reviewed, the highest scoring vehicles were:
Acura MDX 9.0 / 10
Acura RDX 8.7 / 10
Buick Enclave 8.6 / 10
In the Best Midsize SUV category, there were 28 vehicles reviewed.
Top picks were:
Toyota Highlander 8.8 / 10
Honda Pilot 8.8 / 10
Toyota Venza 8.6 / 10
There were 11 vehicles compared in the category of Best Large SUV.
The winners in this category were:
Ford Expedition 8.3 / 10
Chevrolet Tahoe 8.3 / 10
GMC Yukon 8.2 / 10
Best Large Luxury SUV had 21 different models to choose from.
The top three were:
Lincoln Navigator 8.7 / 10
Buick Enclave 8.6 / 10
Lincoln Navigator L 8.5 / 10
Of the 30 vehicles with The Best SUV with 3 Rows of seating, the top scores went to:
Toyota Highlander 8.8 / 10
Honda Pilot 8.8 / 10
Toyota 4 Runner 8.4 / 10
And in the same 3 row class, there were 26 models listed as "luxury". The Best Luxury 3 Row SUV included:
Acura MDX 9.0 / 10
Lincoln Navigator 8.7 / 10
Buick Enclave 8.6 / 10
There were 30 total vehicles in the Best Luxury Hybrid SUV evaluated.
The top three were:
Lexus ES 300h 8.6 / 10
Lincoln MKZ Hybrid 8.5 / 10
Mercedes-Benz C Class 8.1 / 10
If you'd like to see the full list of all SUVs in all categories and their scores, you can find it at https://www.iseecars.com/best-cars#:~:text=iSeeCars%20Best%20Car%20Rankings%20are,Traffic%20Safety%20Administration%20(NHTSA). Additionally, if you're interested in comparing safety, resale values and overall reliability of SUVs, to sedans and minivans, that information can be found at this link, as well.
Oh, and one more item for your Sport Utility Vehicle knowledge base. If you're torn between buying a minivan or a SUV, if space is high on your "best" list, you maybe surprised to learn that minivans generally have more than 15 extra inches of space when compared to the average 3 row midsize SUV.
Since carmakers designed both SUVs and minivans to be a family friendly mode of transportation, they both have excellent safety technologies built into most models. And, minivans cost less!
But these little vans were not designed to tow much weight and do not have the clearance to handle off road adventures. Even with those negatives, it is a fact that minivans were the hottest selling vehicles in the US in the 4th quarter of 2021. So, let's be truthful – why would most people chose a sports utility vehicle instead of a minivan…because minivans are just not sexy!
And here's a little trivia fact for you: The defining difference between a minivan and an SUV is the door configuration. Minivans have rear doors that "slide" open, while sports utility vehicles have rear doors that "swing" open!
Want
the right tool to
navigate your extended warranty options for your SUV
?