Are Mercedes Expensive to Maintain?
A question many ask is if a certain type of car is expensive to maintain. It is important to do your research before buying a new or used vehicle. We hope to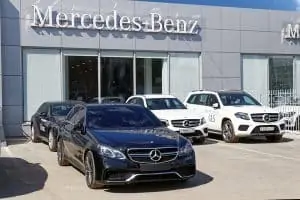 present some information to help you in your understanding as to if Mercedes Benzes are expensive to maintain.
Mercedes Benz, known for its first class, breakthrough engineering represents the best in automotive performance for over 120 years. Due to the performance capabilities, it is important to keep your Mercedes Benz running in tip top shape. Getting routine maintenance done always helps extend your vehicle's performance. It is highly recommended to look into maintenance plans, but you may also want to consider an extended warranty because no matter how well built your Mercedes Benz is, costly mechanical issues are certain to present themselves.
Let's take a look at some of the most common repairs needed for Mercedes Benz owners and the warranty information that comes with a new Mercedes Benz.
Mercedes Benz Warranty
Original Equipment Manufacturer (OEM) warranties are included in your Mercedes Benz purchase and they usually cover items under the hood like the engine and transmission wear and replacement along with internal components and electrical. Parts and labor are usually covered for an agreed upon time. Most warranties guarantee that the new vehicle is free from defects in materials and workmanship. If they are deemed as defective, the OEM kicks in to repair the issue, most of the time. Pay attention to exclusions if any.
As to Mercedes, the New Vehicle Limited Warranty is Four Years, 50,000 miles, whichever comes first.
To understand your individual model's vehicle terms, see your local dealer or visit their website for warranty information.
If you are considering buying a used car that has under 140,000 miles and is a 2012 model or newer, get a free quote for one of our "extended car warranty solutions".
100% Online, 9 Coverage Options and No Robocalls!
Mercedes Benz History
Mercedes Benz is a German auto manufacturer based out of Stuttgart, Germany. Mercedes Benz is a division of Daimler AG. Mercedes Benz produces luxury vehicles for sale worldwide. Mercedes Benz was founded in 1926 by Karl Benz and Gottlieb Daimler. The Mercedes Benz manufacturer offers several models, styles and trim levels for all Mercedes enthusiasts.
Mercedes Benz Most Common Repairs Needed
Mercedes Benz tirelessly improves its advanced engineering year after year, yet luxury cars are known at times to be pricey to repair when repairs are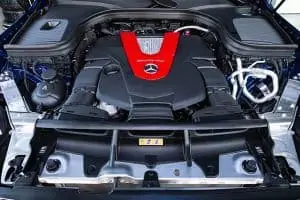 needed. Here are several known Mercedes Benz issues that exist.
Engine Mounts
Suspension and Steering Components
AirMatic Components
Catalytic Converters
Transmission Failure
Ignition Failure
Speedometers, Dash & Electrical Failure
Hoses, Tanks, Throttle Valves and Gaskets
Worn Ball Joints, Axles, Gaskets and Seals
So, What Does an Extended Warranty Cover?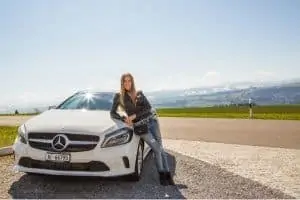 An extended warranty can also be called a service agreement or service contract. An extended warranty may be sold at the dealership when buying a car or post purchase as an aftermarket offering. Extended warranties will cost additional to the vehicle and when purchased at the dealership, often are asked to be paid up front or financed with your vehicle. The extended warranty is separate from the Original Equipment Manufacturers (OEM) Warranty. The OEM will expire eventually so make sure to understand the parameters of the OEM so to not be without coverage.
Like all warranties, whether you are covered by an OEM or an extended warranty, there are terms and conditions that spell out items covered and those excluded. Most extended warranties are offered for a set amount of years and usually applies to parts and labor. Always review the conditions and claim information so when needed it will be easy to file a claim and get your vehicle back on the road.
Examples of Items Covered Under an Extended Warranty
Make sure to review the plans, deductibles and items covered when researching options. The plans usually offer different coverage levels and are designed to fit within your personal budget.
In general, below is an example of items covered under extended warranties.
Heating and Cooling System
Steering System
Electrical Components
Engine Assembly
Drivetrain
Transmission
Exhaust Systems
Alternators, Manifolds, Pumps
Mercedes Benz Repairability
Nowadays, there is a ton of important research hosted online. Data is presented in many ways to help you understand the common issues of a make and model. It may make sense to do your due diligence before buying a new Mercedes Benz. Often the best way to protect yourself against repairs is to buy an extended warranty. A site to help layout a car's repairability is repairpal.com. You can find more info here about a certain make and model. https://repairpal.com/reliability
In addition to the dealership where you purchase your car, there are several companies that offer extended warranties. Remember, not all warranty companies are the same. They offer different levels of coverage, ensure different mileage points and offer several plans to consider. Make sure to do your research prior to buying. Remember, take a look at those terms and conditions so you know the ins and outs of each plan.
Introducing olive®
olive® is shaking up the way drivers look at extended warranties. olive® owns and operates olive® Insurance Solutions. For nearly 20 years our company and its affiliates have been providing coverage for vehicles in a consumer-friendly way. In 2020 we launched olive.com® to take our coverage and products to the next level with a fully digital offering built to serve you. We are a consumer informed product provider, seeking to offer the best product at the right time in a transparent manner.
Why Choose olive®?
No waiting period
Start coverage up to 140,000 miles
No yearly mileage limits
Coverage across the US
Manageable monthly payment options
Cancel anytime
olive® puts customers in the driver's seat by providing a platform that allows is fully interactive without being driven to a call center. And, with olive® there is no waiting period. You can quote today and be covered tomorrow. Best of all, our products, customer service, and reputation for excellence have earned us an A+ rating with the Better Business Bureau and we have partnered with some of the insurance industry's largest companies to back us. We're in the business of helping you live life covered!
Examples of Coverage Costs for an Average Repair with and without olive®
Here at olive®, we know how busy you are with all things life and that there is no time to waste when it comes to pricey repairs. Below is an example of a common repair issue, the average cost to repair or replace and what you would pay with olive® coverage.
Engine Replacement Avg cost to repair: $7,150.00 With olive® you pay: Your Deductible
Transmission Avg cost to repair: $3,200.00 With olive® you pay: Your Deductible
Catalytic Converters Avg cost to repair: $4,000.00 With olive® you pay: Your Deductible
Suspension Avg cost to repair: $1,750.00 With olive® you pay: Your Deductible
Mercedes Benz, The Best or Nothing, is important to keep optimized in order to prolong its performance. Protect your investment with olive®. We surely have a plan that fits into your budget.
Are Mercedes Benz expensive to maintain? We hope we helped to line out common Mercedes Benz repair concerns, benefits to buying an extended warranty and if it is relatively expensive to maintain your Mercedes Benz. It is a lot to absorb. There is no rush, take your time, do your due diligence, and know that a good company will be transparent with their pricing and will help you through the process. We want to help make it as easy as possible to make sure your Mercedes Benz is covered if and when a repair is needed.
Take your insurance coverage to the next level at olive.com®. If you have additional questions feel free to call one of our Coverage Advocates, they are available Mon – Fri by calling 888.olive®.it (888.654.8348)
You can also get an instant online quote, with your choices pricing and checkout with the "Get a Quote" button at the top of this page.