We all know that buying a new or used car can at times be stressful, let alone looking at extended warranties. When looking at a warranty solution for your used vehicle there are several items to pay attention to. Let's review those items and see if we can help you come to a decision about a used car extended warranty.
Extended Warranties, what are they exactly?
An extended warranty can also be called a service agreement or service contract. An extended warranty may be sold at the dealership when buying a new car or post purchase as an aftermarket offering. Like other options, extended warranties offer terms that usually take into consideration both the mileage and the year of make and model vehicle. Extended warranties will be an additional cost to the purchase of the car and they are often paid up front or financed along with your vehicle. They will all offer a set of Terms and Conditions that you will want to review in order to understand what is covered and what is excluded.
Warranties do not cover damage caused by a driver or repair damage from an accident. You will count on your basic car insurance policy for that. Warranties do not cover routine maintenance, oil changes or brake pads and rotors. Those items are often covered with a maintenance plan. Most extended warranties will cover major failures that can occur during the ownership of your vehicle. Whether it is a bad A/C unit, transmission issues or electrical system or any other major vehicle system malfunctions, most extended warranties will cover the repairs and labor cost to get your car fixed. Most extended warranties are offered for a set amount of years and usually applies to parts and labor.
Important Note: Extended warranties referred to as vehicle service contracts are not an insurance product.
If you are considering buying a used car that has under 140,000 miles and is a 2011 model or newer, get a free quote for one of our "extended car warranty solutions".
100% Online, 9 Coverage Options and No Robocalls!
Like an extended warranty, MBI covers major repairs above the manufacturer's warranty. These are failures that would be unrelated to an accident and often involve an unexpected breakdown or failure. MBI does not cover damage caused by a driver or repair damage from an accident or wear and tear. Usually MBI policies are able to be paid by monthly payment to an insurance company so it is easy to transfer and can provide constant coverage once your OEM expires. Important Note: Due to the nature of MBI and it only being offered through an insurance company, it is regulated by the insurance industry for standards and claims.
Some Benefits to an Extended Warranty or MBI?
Here are several reasons you may want to consider buying extended coverage on your used vehicle.
After reviewing the terms and conditions, you may find that these plans will cover more parts and systems than even a dealer warranty.
Most aftermarket plans will cost less than an extended warranty at the dealership.
With these plans, most often you choose where you repair your vehicle.
Most policies can be transferred to a new owner, if and when you sell your vehicle.
Many times, an MBI or extended warranty are both able to offer several plans types and deductibles to fit with any budget.
A good plan will let you cancel at any time.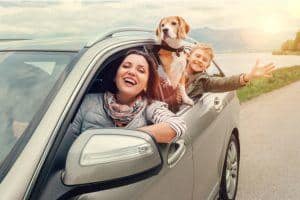 Additional Helpful Notes:
MBI nor extended warranties cover routine maintenance or damage from a car accident.
There are deductible offerings that usually range from $100 to $500.
Not all vehicles can be covered. Most often there is a mileage restriction and/or the age of the vehicle can determine coverage.
Extended warranties are not Roadside Assistance.
Whether you buy MBI, you will still need basic car insurance. Coverage is required. The minimum requirements will vary from state to state.
Know your car's repairability. It will help you in making decisions about an extended warranty.
Your individual Make and Model's repairability
One thing we recommend when looking into extended warranties is to know your vehicle's repairability. How prone is your car to problems? Nowadays, there is a lot of useful data online about nearly everything. It might make sense for you to dive into common repair problems that your make and model may be known for. This will help you determine if an extended warranty is needed. Can you afford to pay for a breakdown if your car needed repairs today? Would you need to save money in order to repair or can you fund a breakdown or two?
What is Important When Looking for an Extended Warranty Company?
Here are some important things to consider when doing research for an extended warranty.
Company Reputation
Are they registered with the BBB?
Read their reviews, are they recommended?
Customer Service
How do they treat their customers?
Are there multiple ways of getting in touch with them?
Is their Claim process complex?
Coverage
Are there multiple plans offered for every budget?
Can you cancel at any time?
How long until you are covered, 30 days or quicker?
Pricing
Do you need to pay your claims up front or do they pay the service center directly?
Are there different levels and deductibles to fit any budget?
In the End, Is Having a Warranty on a Used Car Worth it?
An important thing to remember is that all insurance products or warranty plans offer coverage to protect you from unexpected costs that can arise if and when you have to utilize coverage. If nothing ever happens to your vehicle during your ownership, there is a possibility that you will not use the coverage. But what these plans and coverage options offer is peace of mind.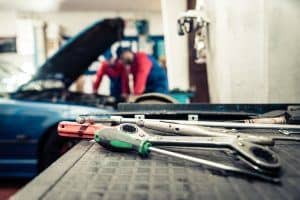 These plans only pay out when needed. If you have enough money to pay for unexpected repairs to your vehicle on your own, then you can self-insure by not purchasing an extended warranty or mechanical breakdown insurance coverage. However, although you may service your vehicle on the regular and keep it clean and neat, you cannot predict what is going to happen under the hood of the car.
A Smart Investment
In order to protect your vehicle when a repair is needed, having an extended warranty or MBI will suit you well. Most owners tend to file a claim within the first year of starting the extended warranty. Cars are built differently nowadays. Between all the automated components and the computer that literally sits within the engine, costs can soar when a repair is needed. Whether it be a steering column issue, A/C unit or suspension repair, an extended warranty should be there to cover the repair. For this reason, an extended warranty can be a wise investment, paying for itself in just one or two claims
Only you can determine if it is WORTH it based on the above information. Either way, it does not hurt to look at the cost of covering your car. It just may be worth the worry to have it covered, just in case. Cover it. Olive it
Call on olive to take your coverage to the next level at gogetolive.com
Stay in the (loop, circle, oval, pit) with these blog topics and more by connecting with us. Wherever you find yourself, know that olive is with you, every mile, every day, every journey.