How much is an Extended Warranty on a Used Car?
Are you considering an extended warranty solution for your used vehicle? There are a lot of questions that come when researching extended warranties, we are aware of that. We hope to help in your research when figuring out whether an extended warranty is your best option. There are factors that you will want to consider, deductibles and plans to explore. Many people find extra comfort in an extended warranty. You might too, first, let's look at the options and next, we can take a look at the factors to securing a good value when it comes to covering your used car.
Original Equipment Manufacturer (OEM)
An OEM or Warranty will be issued with the purchase of a new car. Each auto manufacturer has individual terms and conditions that apply to their new vehicle. Parts and labor are usually covered for an agreed upon time. To understand your individual brand vehicle's terms, see your local dealer or visit their website for warranty information. Most warranties guarantee that the new vehicle is free from defects in materials and workmanship. If they are deemed as defective, the OEM kicks in to repair the issue, most of the time. Pay attention to exclusions if any.
Certified Pre-Owned Warranty (CPO)
Most used vehicles when purchased from a car dealership come with a Certified Pre-Owned warranty. This usually means the vehicle has passed a rigorous set of inspections that the dealership conducts. Warranty coverage varies per car make and model. Just like any warranty, you should pay attention to the restrictions. Usually repairs need to be conducted at the dealership where you purchased the vehicle. These warranties are peace of mind when buying a used vehicle from a dealership. Because warranties, vehicle inspections and other program components will vary, buyers should be wise to decide what defines a complete CPO.
Extended Warranty
An extended warranty can also be called a service agreement or service contract. An extended warranty may be sold at the dealership when buying a new car or post purchase as an aftermarket offering. Extended warranties will cost additional to the cost of the vehicle and are often asked to be paid up front or financed along with your vehicle if sold at the dealership. If purchased by a third party and aftermarket you will have more options for payment. Like the other options, there are terms and conditions that spell out items covered and those excluded. Most extended warranties are offered for a set amount of years and usually applies to parts and labor. Important Note: Extended warranties, commonly referred to as service contracts are not an insurance product.
Mechanical Breakdown Insurance
MBI covers major failures that can occur during the ownership of your vehicle. MBI does not cover damage caused by a driver or repair damage from an accident or wear and tear. However, in the event of mechanical failure, MBI will kick in to cover both parts and labor, usually at a repair center of your choosing. Important Note: Due to the nature of MBI and it only being offered through an insurance company, it is regulated by the insurance industry for standards and claims.
Do I need an Extended Warranty?
No matter how well built your make and model is, unexpected repairs are bound to arise. For many, their vehicle is their lifeline and their only mode of transportation. If you buy a used car, truck or SUV you might have payments to still pay but when the OEM runs out, no warranty. Extended warranties have become more critical as people decide to keep their vehicles longer. The ideal is to pick up an extended warranty once your OEM expires. This will give you constant coverage in case a repair is needed. As with any plan or policy of this type, you may never use the coverage but certainly when and if you do have an unexpected breakdown, it can save you thousands of dollars per repair. Peace of mind is worth paying for if you can't afford for your vehicle to be down for the count.
Factors to Consider when Comparing Prices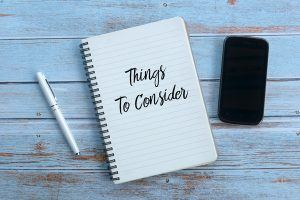 Most plans and policies factor in a couple key items. These items tend to be standard across the board when it comes to pricing. Pricing is determined by your make and model, the mileage on your vehicle and the year your model was built.
In addition to the above, there are usually several benefits that require some additional consideration.
Fully review the terms and conditions, you may find that an MBI or extended warranty will cover more parts and systems than even a dealer warranty.
Most aftermarket plans will cost less than an extended 
warranty at the dealership.
Do you choose where the repair is made?
Most extended warranties and MBI policies can be transferred to a new owner, if and when you sell your vehicle.
Many offer multiple plans to fit into any budget.
Make sure to review the deductible offers. These are usually $100 – $500.
Check the mileage restrictions. Some warranty companies can insure and cover higher mileage vehicles.
Review age restrictions.
Is there a waiting period or are you covered when you buy?
Additional items to know
Not all vehicles can be covered. Most often there is a mileage restriction and/or the age of the vehicle can determine coverage.
MBI and extended warranties are not Roadside Assistance.
MBI and extended warranties do not cover wear and tear and routine maintenance.
Whether you buy MBI, you will still need basic car insurance. Coverage is required. The minimum requirements will vary from state to state.
How Much Does a Warranty Cost?
This is not an easy question to answer. Depending on the factors reviewed above along with the additional product offerings, extended warranties can range from $20 – $800 per month. There is no universal pricing. An important item to know before you buy a used vehicle is the vehicle's repairability. Some vehicles are prone to engine repairs, transmission problems or general automotive concerns. It helps to know the vehicle's issues before you buy. It can especially help you when determining if an extended warranty is needed. The cost will vary between provider to provider. Luckily, most extended warranty providers will give you a quote based on your vehicle's stats and your individual needs.
Introducing olive
Olive is shaking up the way drivers look at extended warranties. Olive owns and operates Olive Insurance Solutions. For nearly 20 years our company and its affiliates have been providing coverage for vehicles in a consumer friendly way. In 2020 we launched GoGetOlive.com to take our coverage and products to the next level with a fully digital offering built to serve you. We are a consumer
informed product provider, seeking to offer the best product at the right time in a transparent manner.
Why Choose olive?
No waiting period
Start coverage up to 140,000 miles
No yearly mileage limits
Coverage across the US
Manageable monthly payment options
Cancel anytime
Olive puts customers in the driver's seat by providing a platform that allows is fully interactive without
being driven to a call center. And, with olive there is no waiting period. You can quote today and be covered tomorrow. Best of all, our products, customer service, and reputation for excellence have earned us an A+ rating with the Better Business Bureau and we have partnered with some of the insurance industry's largest companies to back us. We're in the business of helping you live life covered!
We know this is a lot of information for you to consider. We hope we helped to line out the differences and the benefits to buying an extended warranty solution for your used car. Best of luck in both car shopping and when considering buying an extended warranty.
Take your insurance coverage to the next level at gogetolive.com. If you have additional questions feel free to call one of our Coverage Advocates, they are available Mon – Fri by calling 866.822.8691.
Cover it. Olive it

Stay in the (loop, circle, oval, pit) with these blog topics and more by connecting with us. Wherever you find yourself, know that olive is with you, every mile, every day, every journey.