Buyer's Guide: Find The Best Extended Warranty for Your Car
In 2020, more people are keeping their cars longer as a smart way to save money and get the most from their investment. With the delay of car manufacturing in 2020, finding the right new car might be harder than finding the right previously owned vehicle. Buying a used car can save you thousands. If you do buy new, you know you have taken great care of it from day one and may worry less about something going wrong with your vehicle. No matter which you choose, buying pre-owned or new off the lot, eventually the manufacturer's warranty will expire. Even when buying new, sometimes the warranty expires before the car payments.
According to our own internal data, used car sales are up year-over-year as much as 20% since only mid-April 2020!
If you find yourself with an expired or soon-to-expire vehicle warranty, you may have a lot of questions:
What is an extended car warranty?
Should I buy an extended car warranty?
Are extended car warranties worth it?
What does an extended car warranty cover?
How much does an extended car warranty cost?
Who has the best extended car warranty for me?
How do I keep myself from getting trapped in a bad plan?
Where do I even start?!
How do I find reputable extended car warranty companies?
At olive, we're dedicated to helping you know the options so you can make the right decision. Knowing your options starts with asking the right questions. olive can be the best option in many cases-but not always. Here I will try to help you make the best decision for your situation by explaining what they are, how they work, as well as 12 questions you need to ask before you make a purchase decision.
If you are considering buying a used car that has under 140,000 miles and is a 2011 model or newer, get a free quote for one of our "extended car warranty solutions".
100% Online, 9 Coverage Options and No Robocalls!
What are my choices for the best extended auto warranty?
There are many options available for extending coverage for auto repairs. The first thing you should know is that when you purchase an "extended vehicle warranty," you are actually buying a "Vehicle Service Contract" (VSC), or a "Mechanical Breakdown Insurance" (MBI) policy if you live in California (although in some cases you may be buying a VSC in California. For more details on the rules and regulations regarding MBIs and VSCs in California visit:https://www.insurance.ca.gov/01-consumers/105-type/95-guides/01-auto/servcontextwar.cfm)
Why should I care what it's called?
In reality, you don't care what it's called. You just want to know if you are getting the coverage you need to avoid an expensive auto repair. However, if you don't know your best extended car warranty solution options, you may not get the coverage you need.
How do I know if a company is "good" or the "Best car extended warranty" option?
It is important to understand what makes a company legitimate; remember, a company is only as good as its backing. California MBI regulations help to provide some framework, but you still have to make sure the company backing the plan is a large company that will not likely be going out of business in the next few years. For the rest of the US, choosing VSCs can be a risk unless you know they have a strong backing.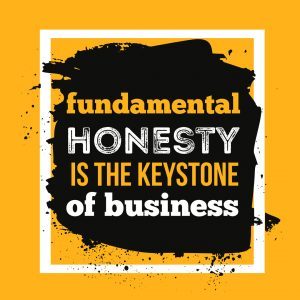 You rely on your MBI/VSC provider for peace of mind. If the MBI or VSC you choose is not financially sound, you may never get covered. Like any other insurance product you buy, you need to know they will be there when you need them.
Here at olive, every single policy, whether MBI or VSC, is backed by QBE, an insurer with $15 billion in global gross written premiums. They employ over 12,000 people in 30+ countries and have been an underwriter with a consistent "A+" Financial Strength rating from A.M. Best, Standard & Poor's, and Fitch Ratings.
That's a lot of letters and numbers.
Bottom line: our customers' plans are dependable, and that alone may make them one of the best extended car warranty solution options..
Which extended car warranty option is best for me?
Once you are comfortable with a company's ability to protect you from major car repair expenses, the next step is to choose a plan.
Like any insurance product, there are different levels of coverage. This is a summary of how we break them down here at olive (you can get more details here on the olive coverage page).
Powertrain Coverage
These types of plans cover your drive-train. For olive, the Powertrain level of coverage covers all of the most expensive items, including every lubricated part of your transmission and engine. It also covers other expensive repairs: Water and oil pumps? Thermostat? Factory turbocharger? All covered. These policies can be as low as $10/month and protect you from these break downs breaking your bank. If you are on a tighter budget, this might be the best extended warranty solution option for you, just make sure you know what your MBI or VSC actually covers.
Comprehensive Coverage (sometimes referred to as "Bumper-to-Bumper")
This is similar to what you would expect from a manufacturer's warranty on a new car: you expect to pay for parts that wear down regularly such as brake pads and oil changes, but do not expect to pay for things that just "broke,". These types of plans cover most of the details.
olive's Complete Care vehicle service contract coverage is so comprehensive, it's easier to tell you what is excluded. While tires and windshield wipers are not covered because they are wear and tear items, just about everything else is covered, from your backup-assist camera to your transmission control module – we have covered, olive it covered. If you are looking for comprehensive coverage and maximum piece of mind, then this may be your best extended car warranty solution.
Something In-Between
Many plans are somewhere between the two plans mentioned. For example, the olive Powertrain Plus vehicle service contract takes the benefits of our olive Powertrain plan and turns it up a notch. Covering more than just the major parts, olive Powertrain Plus includes power steering, front suspension, brakes, and air conditioning components. The plans are very popular with people who want a bit more piece of mind and have a tighter budget. Make sure you understand the details of the offered VSC or MBI. If it covers what you worry about then it my be your best extended car warranty solution option.
How much should I pay? What kinds of fee structures are available?
Finding real pricing, and an honest cost analysis, can be a challenge. Typically, your car dealer will give you a few options when you buy your vehicle, but you may not be sure if they are offering you the best deal. Shopping online can be daunting because there are so many choices, and it's hard to know what's right for your needs. Even offline, we're bombarded with radio and television ads.
Let's cut through the noise and lay out your extended car warranty shopping and buying options.
Buying at the dealership
Many of us have experienced buying a "car warranty" at the dealership:
After hours, days, weeks or even months of shopping, learning, and test driving, you finally find the car you want and you are ready to sign the papers so you can go for your first joy ride. But wait…there's more!
At the dealer you can get 1-2 (or maybe even 3!) options for warranties. You might be able to roll it into the financing for your car, pay for it outright, or subscribe to for a 2-3+ year commitment. If you're well-informed, you can navigate your options and figure out what works best for you. Most people do not live and work in the car warranty world; they have no idea how much something like this costs and have no way to compare it in the moment.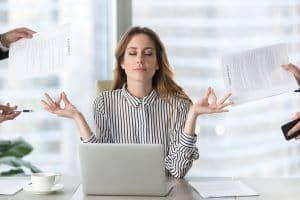 You don't need to feel pressured. You have time to find the best extended car warranty solution for your needs, and with web based tools like the one  olive offers, you can do some research before you even go to the dealer-or right from your phone at the dealer.
In most states, you have 3 days to return a car after purchase if you don't like it. You should be able to get 2-3 days to make the decision on your car warranty. If not, then it might be a good idea to say no and look for something on your own.
Go to the dealership prepared with your best extended car warranty options. An informed customer is a savvy shopper, and a savvy shopper makes good decisions. In the same way you research makes, models, and years of cars for pricing and reliability before you make a purchase, research MBI and VSC costs before you go to pick up your car. Information is power.
Getting an Online Quote
Most "online quotes" are not actual online quotes, but rather a lead generation form that may put you on a list to get robocalled. Which is not fun for anyone. If they do not provide pricing and the option to check out online, then you may have to have a conversation with a salesperson to get the details you need to make a decision. We've found that most major companies handle people professionally, so calling them can be a good way to go. If they are not transparent or professional, then hang up and move on to your other options.
At olive, we provide an online quoting tool with 9 different options for the vast majority of automobiles sold in the US today, as long as they have under 140,000 when they start with us and they are less than 11 years old, and we cover them up to 185,000 miles. In most cases, we can give you a quote for a car you own or are considering in less than 2 minutes. This is one of the features that make our MBIs and VSCs one of the best extended car warranty solutions. You know what your options and can actually purchase with no phone calls at all. and NO ROBOCALLS!
For now, if your car is older, has over 140,000 miles or is one of the few brands or models we do not cover you will need to reach out to a different company. Make sure you are prepared with the questions below.
Responding to Direct Mail and Emails
There are some legitimate opportunities to purchase your "best extended car warranty"/MBI/VSC that are sent to you in the mail. Manufacturers like Fiat, Dodge, Chrysler, and Ford send them out to their customers and can offer good solutions. Even we at olive use direct mail to notify people of their eligibility.
Use your instincts. Avoid mail offers that seem fake, or that use scare tactics or high-pressure tactics. If that is what they are leading with, then you may see more of the same when you call. Some companies are generating leads or getting commissions reselling others' products, and do not have the consumers' best interests at heart. Our customers have shared their experiences, and you can get sketchy results from calling some of these companies. If you do call, just make sure you are prepared to ask the right questions and don't feel pressured to buy without all of the facts and documentation. You are your own biggest advocate. If it's the best extended car warranty solution for you, you should not feel pressured to buy-you should be happy!
Responding to Incoming Calls and Robocalls
These have become more prevalent and intrusive over the last few years. The most important thing is verifying they are with the company they say they are with. Make sure you get their company information so you can check them out before you start giving them your personal information. If they provide the best extended car warranty solution then they should be proud to be transparent!
Request a quote and all the coverage details via email so you can make the best decision to meet your specific needs.
Okay, I'm ready to start looking. What are the most important questions I should ask?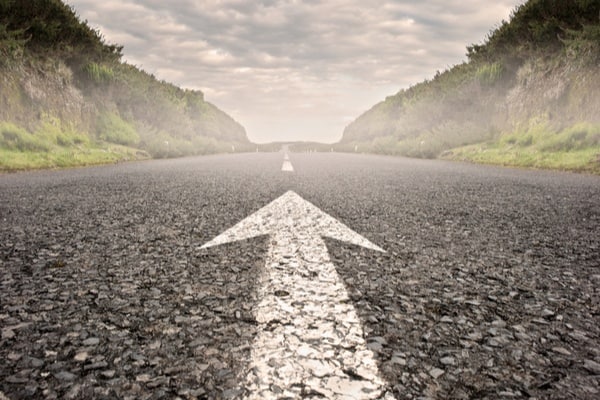 1. What is Their Reputation?
What is their BBB rating? What are their reviews like on Google, Facebook, etc.?
If you are looking for the best extended car warranty solution for your needs, remember that BBB ratings are still the toughest to get. You cannot fake them easily like other review platforms. Reviews on Google and Yelp are pretty well regulated, although with enough money companies can pay for fake good reviews and they do not always get caught. Facebook can also be a good place to learn about a company, but here at olive we have seen on our Facebook page people making comments or complaints about one of our competitors with a completely different name! We had one complaint about the "smell of our olive oil store"- one of the downsides of trying to be creative with our brand. That aside, olive is one of the few MBI and VSC companies that has an A+ rating with the BBB, and we have nearly 5 stars with Google and Birdeye.
Don't be shy about asking your friends if they know of someone they would recommend. If they have a bad experience, at least you will have an idea of who to avoid.
Pro Tip: Read reviews. See how the company treats their customers and responds to complaints as well as compliments. Look at the reviews the same way you would for a restaurant or a movie. If you truly want the best extended car warranty solution, this is an important step.
2. Are There Coverage and Deductible Options?
Most MBI/VSC companies don't provide many options. I tried to get an extended warranty on my wife's car from one of the major companies; they had one option, and I had to pay it all up front. When I bought an olive VSC plan for my son's 2012 Toyota 4Runner with 120,000 miles, I had 3 options for coverage and 3 options for deductibles. I chose the option that worked best for us: $500 dollar deductible and the comprehensive coverage for less than $65/month. With olive, you can decide your tolerance for out-of-pocket expenses by choosing your own deductible and coverage.
Money Saving Tip: To save money, choose a higher deductible. In many cases, you will more than cover a $500 deductible in your first 6 months of payment savings. Place that $500 aside in the bank, earning interest on it while also having it ready for times of need.
Pro Tip: The availability of choice was very important for me, and it is for most people. Decide if choice is important for you. Account for your deductible in your budget. The companies with options for the best extended car warranties should be able to provide coverage and deductable options.
3. What is the Price?
This may seem simple, but if a company does not publicly show their pricing online for everyone to see, it becomes difficult to know and compare their actual price. At olive, we publish all of our prices online to anyone who goes through our quote tool. And don't worry; while we will follow up with a few emails and may have one of our customer advocates call, we do not robocall you and you can easily opt out of an email or ask us not to call you again.
Pro Tip: If you call and speak to someone, ask for all of the pricing options to be emailed to you. That way, you can compare it to other options and make the right choice for you. If their prices are not transparent, then how can you know the salesperson is not overcharging you for his best extended car warranties?
4. Do They Have Payment Options?
When you are at the dealer, you are usually offered the option of rolling the cost of the MBI or VSC into your auto loan. If you are comfortable with the price they are charging for the coverage, it can be a convenient way to go.
If you don't buy it from the dealer you have a few options:
• Pay it all up front.
• Pay a chunk down, and then a smaller amount monthly.
• Monthly payments / Pay-as-you-go
One of the major advantages of pay-as-you-go is that in some cases you can cancel any time. This is not an option if you finance it with your car, or if you pay it all/mostly up front. Some monthly payment companies have even offered payment extensions or reduced payments during Covid-19 so people would not have to cancel their policies.
Pro Tip: Look for flexible companies with payment options that fit your budget and needs in the long-term. At olive, we offer monthly payments and you can cancel at any time. If it is truly the best extended car warranty solutions then why would they lock you in and make it nearly impossible to cancel?
5. Can I Opt-Out of Roadside Assistance and Other Add-Ons?
Most people already have roadside assistance through their auto insurance policy. I used mine just a few months ago when my car broke down on the side of the road; trust me, it's important to have. It's often added into the cost of an MBI/VSC, but it doesn't have to be. At olive, our quotes are not padded with unnecessary add-ons, making it less expensive and easier for our customers to avoid paying for redundant services.
Pro Tip: Make sure you know what you are buying. You're the one driving; don't get taken for a ride. You are looking for the best extended car warranties-your insurance will usually provide the roadside assistance you need.
6. Can I Cancel Anytime?
If you sell your car, you need to cut back some expenses, or you just don't feel you need the coverage anymore, make sure you can cancel at any time. This may only be an option if you are on a pay-as-you-go plan. At olive, all of our plans are month-to-month, and you can cancel at any time.
Pro Tip: Know your plan, and how to get out of it if the need arises, before buying. The best extended car warranties, AKA MBIs and VSCs, shouldn't hold you hostage.
7. Are There Yearly Mileage Restrictions?
Most extended warranties (MBIs and VSCs) have a yearly limit on the miles you can drive and still be covered. Many standard packages only cover 10,000 miles/year; they may offer more expensive packages that will cover more miles.
At olive, we have no yearly mileage restrictions. We only cover cars that have less than 140,000 miles on them when they start with us, but do we cover them up to 185,000. That is a minimum of 15,000/year, but you are covered up to 185,000 miles even if you use the whole 45,000 in year one. If you start with us when your car has only 60,000 miles, you are still covered for 3 years up to 185,000 on your odometer. Then your policy is cancelled
Pro Tip: Make sure you understand how many miles you can drive in a year, for how many years, and the total mileage allowance of the contract.
8. Is There a Waiting Period?
Most MBI and VSC programs from a dealer have a 30 day/1,000 mile waiting period. Seems fairly reasonable, but if something happens during that time you will not be covered.
At olive, you are covered the day after you make your first payment: Click and pay today, you are covered tomorrow.
It is vital to understand that these types of extended warranties do NOT cover pre-existing conditions. If you had your car towed to a shop, purchased a plan after the tow, and then turned in the claim, you will most likely be denied the claim. A good MBI/VSC company will treat you fairly, but also expects to be treated fairly and honestly by their customers. It's just good business and the right thing to do.
Pro Tip: Know your waiting period, and remember pre-existing conditions are not covered.
9. How Many Years is My Price Locked In?
If you have monthly payments, you don't want them to go up. Make sure you know the terms of your monthly payments. At olive, our prices are locked in for the coverage period of 3 years. And remember; you can cancel at any time.
Pro Tip: Make sure you know what you're getting into for exactly how much.
10. Where Can I Take My Car to be Fixed?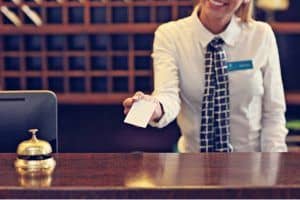 Most reputable MBI/VSC companies allow you take the car to any certified repair shop; most repair shops are certified, so this is not typically an issue for travelling or commuting from where you bought your car. olive even covers you when you take a road trip to Canada!
Many companies, like olive, also cover hotel expenses if you get stranded somewhere while your car is being repaired.
Pro Tip: Make sure you have options for taking your car somewhere other than where you purchased it. Explore additional benefits offered to make your rainy days a little easier.
11. What is Covered?
Make sure you know what parts of your car are covered. Remember that auto accidents are covered by auto insurance (minus your deductible). MBIs and VSCs cover the cost of repairs not associated with a collision. You need to ask for the details of what is covered in your plan to avoid unexpected expenses.
Here is what our plans cover, but please call if you have more specific questions.
Pro Tip: Before you buy, get the details of what your plan covers. Make sure it's accessible, whether it's available plainly on their site, in an email, or mailed to you.
12. Is My Plan Transferable?
If there is a good chance you may want to sell or trade in your car within the time frame of your coverage, you should make sure the coverage is transferable. If you have an olive policy, we allow you to transfer it as long as the buyer agrees to take over your payments.
If you can give the buyer the option of a warranty with purchase, you may be able to get a better price and an easier sale for your car. They also know your car was more likely to be well taken care of.
Pro Tip: Changes happen, and unless you know you can cancel anytime, find out how flexible your plan is to make sure you're never stuck.
How do You Know if an "extended car warranty"AKA MBI/VSC is right for you?
Know what you are worried about and do the math. When you choose the right company, you are engaging in what should be a fair trade. Unlike buying auto insurance, you don't have to buy an extended warranty. You need to weigh your options and choose wisely. You are the one who knows your situation best, and only you can decide.
If you are worried about your car having a major breakdown that would deplete your savings or max out your credit cards, then paying a monthly amount that is fair and comfortable for your personal financial situation might be a great way to go.
If you have tens of thousands of savings in the bank or a healthy ability to borrow money for a major repair should something go wrong with your car, then extending your warranty with an MBI or VSC may not be the best use of your finances.
In my example, the car I bought for my son, it was a no-brainer for me, because I would rather not risk my resources. Paying less than $70/month to cover my son's Toyota 4Runner with a $500 deductible is what felt comfortable for me in my financial situation. I don't want to worry about him coming to me to borrow $2,000+ for a major repair in the next 3 years if something goes wrong. I can handle a $500 surprise, but I do not want a $2,000 one.
Personally, I drive an old classic car with no extended warranty options. I have to plan ahead and make sure I always have the means to pay for a $2,000 to $5,000 or more repair if it happens. I take great of the car and have few issues, but I still need to be prepared. My wife's car is still under manufacturer's warranty, but we will likely purchase a plan when it is out after considering all of the factors.
Is olive the Right Company for Me?
We have options available for most vehicles. Even if you do not use us for a breakdown, you can use us to help get the best pricing on maintenance. Just call us and we will help!
However, olive is not for everyone. If your car is more than 11 years old and has over 140,000 miles we can't cover it.
At olive, we strive to earn your business every month with great customer service and peace of mind.
Alright, You're Ready. Get Your Price Now.
When you are purchasing your car, you need to be ready to ask the right questions. Have our list handy, so you can make apples-to-apples comparisons. Don't feel like you have to make the decision that day. If it's the right deal, it will be there tomorrow.