BMW Warranty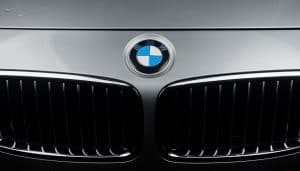 As with most new or certified pre-owned (CPO) vehicles, you can expect some sort of factory warranty. When you purchase a new BMW, an Original Equipment Manufacturer (OEM) warranty is part of your purchase, and will typically cover systems and parts that may break down due to flaws or defects in factory-installed parts. Things like engine and transmission wear and replacement, along with internal components, including electrical, are usually covered by the OEM too. And parts and labor will be covered usually for a certain amount of time.
BMW has been known to have one of the best factory warranties in the industry. The BMW OEM includes a limited warranty to protect against defects in materials and workmanship. It also includes a Powertrain Warranty, which will cover your BMW if you encounter a problem with the engine, transmission or drivetrain for a select number of years and/or mileage. The BMW factory warranty changed to be more in line with other luxury brands, so depending on the year of your Bimmer, you'll be covered differently in terms of number of years and mileage.
At a high-level, below is the current BMW New Vehicle Limited Warranty
2016 and older – 4 years/ 50,000 miles (non-transferrable), whichever comes first
2017 and newer – 3 years/36,000 miles (non-transferrable), whichever comes first
To complement the above, BMW's OEM also includes it's Unlimited Mileage Roadside Assistance for 4 years.
We recommend visiting BMW's website to learn more about your Bimmer's make and model's warranty specifics. https://www.bmwusa.com/explore/bmw-value/bmw-ultimate-service/service-and-warranty-books.html
BMW's Most Commonly Reported Repairs
While BMW continues to innovate and improve upon its engineering, the brand is known for its higher maintenance and repair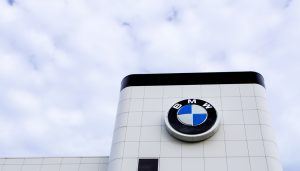 costs because of the specialty parts and equipment that make up the BMW.
As mentioned before, the price you see on the BMW sticker tag isn't the only cost that should be taken into account when purchasing a new or pre-owned BMW. Beyond maintenance, fuel and insurance, you'll also want to budget for some possible repairs too. To help on that end, we'd recommend outfitting your ride with an extended warranty, especially if it is older or no longer covered by the OEM.
While every make and model will have issues to contend with, below are commonly reported problems that are specific to BMWs. And as with all things, the issues listed below are general and should be used as a guide and "note to self" when researching your specific BMW make and model.
Common Problems Associated with BMWs
Power Steering Components
Electronic Systems Failure
Engine Management
Hoses and Tanks
Throttle Valves and Gaskets
Leaks/Seals Failure
Air Conditioning Components
Transmission Failure
So, What Does an Extended Warranty Cover?
Sometimes referred to as a service agreement or service contract, an extended warranty may be sold at the dealership when buying a car or post-purchase as an aftermarket offering. Extended warranties will cost additional to the vehicle, and when purchased at the dealership, often are asked to be paid up front or financed with your vehicle. The extended warranty is separate from the Original Equipment Manufacturers (OEM) Warranty, which will eventually expire so make sure to understand the parameters of the OEM so as to not be without coverage.
Like all warranties, whether you are covered by an OEM or an extended warranty, there are terms and conditions that spell out what items are covered and those that are excluded. Most extended warranties are offered for a set amount of years and usually apply to parts and labor. It's important to understand the conditions of your warranty and how the claim process works so that you'll be more informed when you need to file a claim and get your vehicle back on the road.
Examples of Items Covered Under an Extended Warranty
Make sure to review the plans, deductibles and items covered when researching options. The plans usually offer different coverage levels and are designed to fit within your personal budget.
In general, below is an example of items covered under "extended warranties" – technically called MBIs (Mechanical Breakdown Insurance) and VSCs (Vehicle Service Contracts)
Steering System
Electrical Components
Engine Assembly
Drivetrain
Transmission
Exhaust Systems
Alternators, Manifolds, Pumps
Heating and Cooling Assembly
BMW Reliability
The BMW Reliability Rating is 2.5 out of 5.0 on RepairPal's reliability scale. The average annual repair cost for a BMW is $968, which means it has average ownership costs. The other factors that contribute to BMW reliability include an average of 0.9 visits to a repair shop per year and a 15% probability of a repair being severe.
BMW offers lots of models ranging from sedans to SUVs, so when deciding on the BMW of your dreams, make sure to research reliability for that specific model. Since reliability is such an important factor for many consumers, there is lots of car research data that can help you determine which model and even year is the best buy for your money. RepairPal, https://repairpal.com/reliability, is an automotive research firm that can be a useful source when researching reliability and common problems to be on the lookout for.
Some research firms like Consumer Reports will even provide predicted reliability and customer satisfaction ratings for specific models and years. If you're looking at the BMW Series 5, read more about that series' reliability here.
Buying an Extended Warranty for your BMW
You can purchase an extended warranty for your BMW at the dealership or through a third-party extended warranty company. While it may be easiest to purchase directly from the dealership, we strongly recommend you research your options, the terms of the extended warranty and what's included and not included. Sometimes you can get a better deal and more coverage by purchasing outside of the dealership. And while there are many companies that offer extended warranties, we also recommend vetting these closely too because not all extended warranty companies are the same.
If you are riding around in a BMW that is not currently protected by an extended warranty, we'd encourage you to get peace of mind with an extended warranty from olive.
After your factory warranty expires, you'll want to ensure your ride continues to be protected for those unfortunate repairs that may creep up over time.
Why Choose olive?
No waiting period
Start coverage up to 140,000 miles
No yearly mileage limits
Coverage across the U.S.
Manageable monthly payment options
Cancel anytime
At olive, you can get a quote online and be protected the very next day. We've earned an A+ rating with the Better Business Bureau and our products are backed by some of the largest insurance providers. With a trusted partner like olive, you can rest easy.
With and Without olive – Examples of Coverage Costs for an Average Repair
Having an extended warranty on your BMW will give you peace of mind knowing that an unexpected repair will be covered. Check out some common repairs below and what you would pay with olive and without olive.
Engine Replacement Avg cost to repair: $7,150.00
With olive you pay: Your Deductible
Transmission Avg cost to repair: $3,200.00
With olive you pay: Your Deductible
Electrical Systems Avg cost to repair: $1,500.00
With olive you pay: Your Deductible
Learn more about olive and the extended warranty industry here.
We hope this blog helped line out common BMW repair concerns, benefits to buying an extended warranty, and if it is expensive to maintain your BMW. We know buying a new vehicle can be exciting, but don't rush your research. Take your time, do your due diligence, and know that a good extended warranty company will be transparent with its pricing structure and will help you through the process. We want to help make it as easy as possible to make sure your BMW is covered, if and when a repair is needed.