What's the Best Nissan Altima Model Year?
Most consumers will do research before purchasing a car. Beyond style and design, they'll research the car's safety track record, fuel economy and reliability. Buying a vehicle is a big purchase for most consumers, so it makes sense that you'd spend time checking it out. It's also not uncommon for consumers looking at used vehicles to research a particular brand's different model years to see which model year has proven to be the best and most reliable. You would think that a car wouldn't change too much between model years, but that is not always true. So, if you're in the market for a pre-owned Nissan Altima, read on. We'll explore the "best" model year and which model year to avoid.
Not Every Model Year is Made Equal
It seems logical that cars that are just a few years apart in age would be similar, unless there was a major design change, but that is not always the case. We've seen that vehicles just one year older or one year younger can be vastly different in terms of reliability, as an example. Variances between model years is not uncommon and not specific to Nissan. So, when you're looking to purchase a used car, model years can make a difference.
If you are considering buying a used car that has under 140,000 miles and is a 2012 model or newer, get a free quote for one of our "extended car warranty solutions".
100% Online, 9 Coverage Options and No Robocalls!
The Nissan Altima
Nissan introduced the Altima in 1993, and subsequently it's been a popular choice for consumers. Since its debut, there have been 2.5 million units sold in the U.S., making used Nissan Altima models plentiful. Currently there are six generations of the Nissan Altima:
Generation 1: 1993 – 1997
Generation 2: 1998 – 2001
Generation 3: 2002 – 2006
Generation 4: 2007 – 2012
Generation 5: 2013 – 2017
Generation 6: 2018 –
The "Best" Nissan Altima
The word "best" can be subjective and what is important to one consumer may not be as important to another.
According to our research, the fourth-generation model years 2011 and 2012 have proven to be the best. These Gen-4 models have been the least problematic and range in price anywhere from about $5,000 to $8,500, depending on the condition of the car. While these model years may be older, repair costs are averaging less than other cars in the same category. The fourth-generation models also benefited from a revised version of the engine and for the first time, benefited from new technology such as the standard Smart Key, Bluetooth availability for cellphone connectivity and a parking camera. The Nissan Altima also introduced a new look in 2010, so the 2011 and 2012 models benefit from that facelift as well.
If your budget is higher, we recommend newer model years like 2018 or 2019. These newer models are less than three years old and most likely still under warranty. The newer versions feature the latest technology and amenities, like automatic braking, pedestrian detection and intelligent lane intervention to help keep you safe on the road. Also, you'll get the Nissan Intelligent Around View Monitor and Nissan's Intelligent Mobility, which includes the Pro-Pilot Assist.
Our Pick for the "Best" is…
The 2011 Nissan Altima is our best. It was a close call, but while the 2012 model is also a great choice, our decision came down to budget. The 2012 will cost more than the 2011 with no major performance changes differentiating the two. The 2011 has been the least problematic of all the years and saw cosmetic changes from the 2010 model. So not only does it have the new look that was introduced in 2010, but a few more color choices were offered: Brilliant Silver, Metallic Slate and Sahara Stone.
The Nissan Altima Model Year to Avoid
We'd recommend avoiding the 2013 Nissan Altima. While the Nissan Altima overall has proven to be reliable, this particular model year has lots of consistently reported issues and consumer complaints. It earned the "Avoid Like the Plague" badge from carcomplaints.com. Out of all the model years, the 2013 year has been the most problematic.
This year had multiple complaint trends. Owners complain about the CVT transmission, highlighting vibration and even transmission failure. There have also been lots of complaints related to the power steering pump and windshield problems that are due to poor design. Since the 2013 is now out of warranty, we do not recommend this model year if you're in the market to purchase a pre-owned Nissan Altima.
2013 Altima CVT Recall
Nissan called a recall for the 2013 Altima Transmission Control Module (TCM), which is the computer that controls the transmission. The faulty TCM was causing decreased hydraulic pressure which could lead to belt slippage under certain driving conditions.
If there is choice, we'd recommend steering clear from the 2013 Nissan Altima.
High Scores for Reliability Overall
Reliability matters, and it should be noted that the Nissan Altima has an overall strong track record of being a safe and reliable car, despite what has been seen for the 2013 model.
According to RepairPal, reliability is a measurement of vehicle dependability based on the cost, frequency and severity of unscheduled repairs and maintenance.
The Nissan Altima scores a 4 out of 5 on the RepairPal Reliability scale, making it more reliable than more than half of its competitors in the same category. The average repair cost is $483, making it lower than average ownership costs. Additionally, major repairs for the Altima are uncommon. Severe repairs have been noted as average and the frequency of those repairs is low.
If you're looking to purchase a pre-owned Nissan Altima, it's a good, solid choice when it comes to reliability and safety. And it looks good too!
What to Look for When Buying a Used Nissan Altima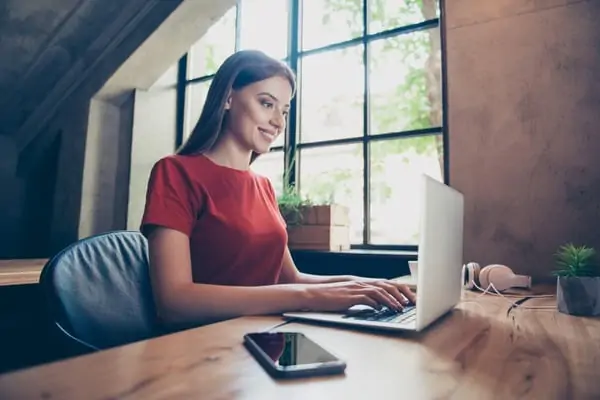 When shopping for a pre-owned vehicle, there are some steps you can take to make sure your purchase will be worth your investment. Plus, more than likely the used car you're looking at is out of warranty, so it's wise to consider some of these things:
Ask Questions: Don't be afraid to ask the seller questions about the car's maintenance history. Also do your homework and see if the particular model you're looking at had any recalls. Ask about those too. Was the vehicle taken in for that recall?
Take it for a test drive: Take your potential new ride for a spin around the block and don't forget to get on the highway too. Feel how it drives and listen for any noises that may be questionable.
Inspect your investment: We recommend paying for a pre-purchase inspection performed by a reputable mechanic. Consumers may also consider buying a certified pre-owned Nissan Altima to alleviate concern and minimize the risk of buying a used car.
Cover Your Ride: Not literally, but rather with an extended warranty from olive®. Your pre-owned car will most likely be out of warranty, so you'll want to protect your investment in case of an unexpected breakdown. Check out olive® to see what plan is right for you. Purchasing an extended warranty from olive® is also a good safeguard.
Protect Your Investment with olive®
In the unfortunate event of a breakdown, you'll want olive® by your side. olive® is shaking up the way drivers look at extended warranties. Get peace of mind with olive's Mechanical Breakdown Insurance.
Why Choose olive®?
No waiting period
Start coverage up to 140,000 miles
No yearly mileage limits
Coverage across the U.S.
Manageable monthly payment options
Cancel anytime
You can get a quote today and be covered tomorrow. Best of all, our products, customer service and reputation for excellence have earned us an A+ rating with the Better Business Bureau, and we have partnered with some of the insurance industry's largest companies to back us. We're in the business of helping you live life covered!
Buckle up and enjoy the ride, olive® has you covered. Take your insurance coverage to the next level at olive.com®.