What is not Covered by Hyundai Manufacturer's Warranty?
It is called "America's Best Warranty" so one would think that Hyundai's Manufacturer's Warranty is full proof. Is it? We would like to take a look to see what is covered and what can be done to extend the life of your Hyundai.
Hyundai hit the car scene in the late 90's and is known for its cost, reliability and warranty. Or course, getting routine maintenance done always helps extend the vehicle's performance. It is highly recommended to look into maintenance plans, but you may also want to consider an extended warranty because no matter how well built your Hyundai is, costly mechanical issues are certain to present themselves.
If you are considering buying a used car that has under 140,000 miles and is a 2012 model or newer, get a free quote for one of our "extended car warranty solutions".
100% Online, 9 Coverage Options and No Robocalls!
Hyundai History
Hyundai Motor Company is a Korean auto manufacturer based out of Seoul, South Korea. They offer many vehicles that have been introduced since their inception. Their models have a fresh and modern look and appeal to young drivers, families and city drivers. The newly improved safety system that is included in many models now offers three radar systems, thirteen ultrasonic sensors and five cameras and is the most robust safety system that Hyundai has offered. The features include Forward Collision – Avoidance Assist, Auto High Beam Assist, Lane Keep Assist System, Driver Attention Warning, Safe Exit Assist, Blind Spot Collision Warning and Advanced Smart Cruise Control. The stylish upgrades, safety additions and the dependability of Hyundai is attractive to new car buyers.
Original Equipment Manufacturer (OEM)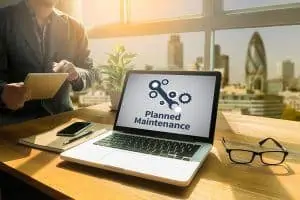 An OEM or Limited Factory Warranty is issued with the purchase of a new car. Each auto manufacturer has individual terms and conditions that apply to their new vehicle. Most warranties guarantee that the new vehicle is free from defects in materials and workmanship. If a repair is deemed as defective, the OEM kicks in to repair the issue, most of the time. Parts and labor are usually covered for an agreed upon time, most commonly 3 years and 36,000 miles, whichever comes first. To understand your individual brand vehicle's terms, see your local dealer or visit their website for warranty information. Pay attention to exclusions if any.
Hyundai Warranty
For most Hyundai models, the current warranties offered are as follows:
New Vehicle Limited Warranty – Five Years, 60,000 miles, whichever comes first.
Electric and Hybrid Warranty – 2012-2019 models Lifetime Battery Warranty
Powertrain Limited Warranty – Ten years, 100,000 miles whichever comes first.
Anti-Perforation Warranty – Seven Years Unlimited Miles, whichever comes first.
Hyundai 24-hour roadside assistance, Five Year, Unlimited Miles
You can learn more about Hyundai OEM information here: https://www.hyundaiusa.com/assurance/america-best-warranty.aspx
Hyundai offers generous warranty coverage, but all warranties do list exclusions that one should read for clarification and understanding.
Hyundai's warranty does not cover:
Regular maintenance
Wear and tear items (wiper blades, brake pads, etc.) after the 12-month/12,000-mile term has expired
Normal wear and tear
Any vehicle declared a total loss
Negligence or damage caused by accidents
One of the most important questions to ask yourself is, "Do you plan to keep your Hyundai for an extended period of time"? If so, you will benefit from the powertrain warranty. However, if you do not plan to keep the vehicle when selling it, the next buyer will have a substantially shorter coverage term. If the OEM has expired Hyundai's powertrain warranty only provides protection up to 5 years/60,000 miles for subsequent owners.
As many of you are aware, common problems don't always present themselves early on. Some issues do not arise until the car reaches a certain age or mileage mark. Hyundai's factory warranty covers engine and transmission issues for 10 years/100,000 miles. Make sure to read the fine print because concerns and warranty to doors, air conditioning, common electrical components and certain systems aren't covered for as long as you would expect.
Whether you're the first or second owner, you'll be responsible for repair costs once the original warranty expires and no matter how reliable your Hyundai model is, costly mechanical issues are almost certain to present themselves. Make sure to cover your Hyundai to prepare for the unexpected.
Maintenance Plans vs Extended Warranties vs Basic Car Insurance
There are several types of aftermarket plans and policies offered to cover your Hyundai. Some are for routine maintenance and cover your oil changes, wiper blades and alignments. Another item you may want to look into is an extended warranty. Extended warranties can protect your vehicle against unexpected repairs. However, neither a routine maintenance plan nor an extended warranty will protect you against an accident. You will need to purchase basic insurance coverage in case of an accident or to cover damage to your vehicle.
Extended Warranties, what are they exactly?
An extended warranty can also be called a service agreement or service contract. An extended warranty may be sold at the dealership when buying a new car or post purchase as an aftermarket offering. Like other options, extended warranties offer terms that usually take into consideration both the mileage and the year of make and model vehicle. Extended warranties will be an additional cost to the purchase of the car and they are often paid up front or financed along with your vehicle. They will all offer a set of Terms and Conditions that you will want to review in order to understand what is covered and what is excluded.
Most extended warranties will cover major failures that can occur during the ownership of your vehicle. Whether it is a bad A/C unit, transmission issues or electrical system or any other major vehicle system malfunctions, most extended warranties will cover the repairs and labor cost to get your car fixed. Most extended warranties are offered for a set amount of years and usually applies to parts and labor. Important Note: Extended warranties and service contracts are not an insurance product.
Having an extended warranty means you will not have to unexpectedly shell out hundreds or thousands of dollars for repairs that creep up from time to time. Big repair bills can happen at the worst times, and extended warranties can protect against those.
What is Important When Looking for an Extended Warranty Company?
Here are some important things to consider when doing research for an extended warranty.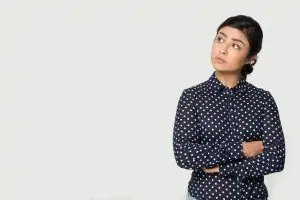 Company Reputation
Are they registered with the BBB?
Read their reviews, are they recommended?
Customer Service
How do they treat their customers?
Are there multiple ways of getting in touch with them?
Is their Claim process complex?
Coverage
Are there multiple plans offered for every budget?
Can you cancel at any time?
How long until you are covered, 30 days or quicker?
Pricing
Do you need to pay your claims up front or do they pay the service center directly?
Are there different levels and deductibles to fit any budget?
Introducing olive®
olive® is shaking up the way drivers look at extended warranties. olive® owns and operates olive® Insurance Solutions. For nearly 20 years our company and its affiliates have been providing coverage for vehicles in a consumer-friendly way. In 2020 we launched Olive.com® to take our coverage and products to the next level with a fully digital offering built to serve you. We are a consumer informed product provider, seeking to offer the best product at the right time in a transparent manner. olive® puts customers in the driver's seat by providing a platform that allows is fully interactive without
being driven to a call center. And, with olive® there is no waiting period. You can quote today and be covered tomorrow.
Best of all, our products, customer service, and reputation for excellence have earned us an A+ rating with the Better Business Bureau and we have partnered with some of the insurance industry's largest companies to back us. We're in the business of helping you live life covered!
There is no doubt that Hyundai offers one of the most generous original warranties on their vehicles. Like many things, it helps to read the terms and conditions to fully understand all that falls into categories important for you to consider. To get a full breakdown, contact your local Hyundai dealer. As to questions about an extended warranty, we want to help! If you have any questions on coverage plans and deductible offerings you can call 866.822.7671 or visit us online at olive.com®.
Cover it. olive® it.