The "Best" of Toyota
Info on the Best Toyota Cars and Best Toyota SUVs
When shopping for a new or "new to you" vehicle, it's human nature to look for the best. What's the best brand? What's the best model? What's the best deal? This list of "bests" goes on and on. It's an endless list because the term "best" is subjective. What is best for one person may not be best for another.
However, it doesn't stop us from searching the internet or chatting up Google to ask for the best. When it comes to car shopping and thinking about the best, Toyota frequently comes up as a trusted brand. The automaker's reputation precedes it because it has long been known for producing high-quality vehicles that are reliable and well priced. And no matter how you dice it or slice it, Toyota is consistently among the top choices regardless of class or category.
Let's chat about the best and see what we can uncover about Toyota's best…best cars, SUVs and trucks.
If you are considering buying a used car that has under 140,000 miles and is a 2012 model or newer, get a free quote for one of our "extended car warranty solutions".
100% Online, 9 Coverage Options and No Robocalls!
A History of Continuous Improvement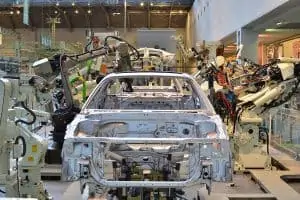 In 1936, Toyota entered the car biz by manufacturing its first passenger car with its Model AA and one year later in August, the Toyota Motor company was formed. Ever since then, Toyota has been manufacturing vehicles for a wide range of consumers. Whether it be a car or a truck, or possibly an SUV or sports coupe, the one thing all Toyota vehicles have in common is that they are built the Toyota Way. At the heart of Toyota's philosophy is that quality brings profits and the Toyota Way of making cars means that it focuses on high-quality builds, continuous improvement and self reflection. These principles have guided the automaker's success throughout its history. Toyota's intense quest for quality has made the brand highly successful around the world, and today they are known for offering vehicles that are priced well, extremely reliable and built to last.
Toyota Model Lineup
Today, you'll see roadways across the U.S. filled with Toyotas – cars and trucks, sports utility vehicles and family-friendly minivans. Sports cars for those with a need for speed and hybrids for the eco-conscious consumer. Offering more than 20 models, there is literally a Toyota for every type of consumer. Check it out:
Cars & Minivans
Fullsize: Avalon | Avalon Hybrid
Midsize: Camry | Camry Hybrid
Compact: Corolla | Corolla Hybrid | Corolla Hatchback
Subcompact: Prius | Prius Prime
Subcompact: Yaris | Yaris Hatchback (2020 is the last model year available in the U.S.)
Sports: GR Supra
Sports: 86
Minivan: Sienna
Trucks
Crossovers & SUVs
C-HR
RAV4 |RAV4 Prime
Venza
Highlander
4Runner
Sequoia
Which Sells the Best – Cars, SUVs or Trucks?
Toyota is known for producing reliable cars, so it's been no surprise that the Camry and Corolla have been the carmaker's top selling models for a very long time. However, recently the tides have changed. As of four years ago, Toyota's best selling vehicle is no longer a car, but rather an SUV.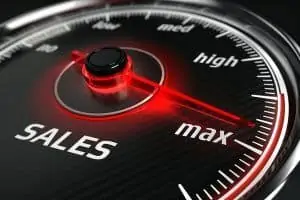 With its impressive suite of crossovers and SUVs, it's no wonder that today, the Toyota RAV4 is the automaker's best selling vehicle. It's a nod to Toyota and its relentless pursuit of quality over the years. And it's also an indication that consumer's preferences have changed, opting for small crossover SUVs over sedans.
According to sales figures obtained from Good Car Bad Car, the RAV4 has been the Toyota of choice for American consumers since 2017. And has far surpassed the Camry's sales by more than 100,000 units annually the past two years. Don't get us wrong, the Camry and the Corolla are still top-selling vehicles, but as of recently their fellow Toyota mate is competing for attention too.
Over the past four years, the top-selling Toyotas have been (in order of most units sold annually): RAV4, Camry, Corolla and the Highlander. Check out the data below, courtesy of Good Car Bad Car.
Toyota Top Selling Vehicles by Units Sold

RAV 4

Compact SUV

Camry

Midsize Sedan

Corolla

Compact Sedan

Highlander

SUV

2016

352,139

388,616

356,129

191,379

2017

407,594

387,081

329,196

215,775

2018

427,168

343,439

303,732

244,511

2019

448,068

336,978

304,850

239,437

2020

383,541

263,984

211,770

185,498
Best Among the Models in Reliability
When it comes to reliability, Toyota has you covered. Regardless of whether you're looking at a Toyota car, truck or SUV, you can count on it to be reliable. According to Consumer Reports' brand-level rankings for 2020, Toyota is one of the most reliable auto brands in the industry right now. And Toyota models consistently receive above average scores on the RepairPal Reliability Scale. Regardless of the model or even the source, Toyota consistently comes up on top. Since we're talking about the "best," below are the best models in each category according to Consumer Reports' predicted reliability data, 2016 to 2021. To read more about Toyota reliability, check out, olive's Toyota reliability blog.
Need help navigating breakdown coverage options for a used car?
Cars
In the car category, the best in terms of reliability is the Camry, scoring an average of 4.8 out of 5 predicted reliability for the years 2016 to 2021.
The Camry has long been a bestseller for Toyota because of its comfortable ride, quiet cabin, user-friendly controls and nice handling. It provides overall good power and does not compromise fuel efficiency. The Camry will get you an impressive 32 mpg overall. As a midsize sedan, it offers plenty of space for four passengers with lots of tech and safety standards, like forward collision warning and automatic emergency braking. The 2021 base model starts at just under $25,000, but there are great used options for about $15,000 that are less than five years old.
For comparison, we also looked at the Avalon and Corolla. In terms of reliability, the runner-up is the Corolla with an average predicted reliability of 4.6 out of 5. The Avalon scored an average of 4.3 for predicted reliability. Again, all three sedan options are great in terms of reliability, but the Camry scored consistently better, making it the best in it's Toyota class.
SUVs
In the SUV category, we looked at the three best selling models, the RAV4, Highlander and 4Runner. While the RAV4 is Toyota's best selling vehicle overall, the best in terms of reliability in the SUV class goes to the 4Runner.
The 4Runner scored an average of 4.8 out of 5 predicted reliability for the years 2016 to 2021, just like the Camry. The Highlander scored a 4.5 and the RAV4 a 3.8 out of 5.
For the purists at heart, the 4Runner pulls at those heartstrings. Besides being highly reliable, it is one of the longest-selling (and not to mention great selling) pure-bred SUVs out there with somewhat of a cult following. The base model is very well equipped with standard features like roof rails, skid plates and a retractable rear-window which is super cool, not to mention convenient if you have to grab something from the back. Standard safety equipment includes the Toyota Safety Sense with forward collision warning and automatic emergency braking with pedestrian detection. Also standard is an 8-inch touchscreen infotainment system with Apple CarPlay and Android Auto. The 4Runner gives you great ground clearance and can handle just about any off-roading adventure you're up for. Starting price for the 4Runner base model is around $36,500.
Trucks
Toyota offers two truck options, the Tacoma (compact) and the Tundra (fullsize). Just like the sedans, both are considered very reliable, but for this battle of the Toyota trucks, the reliability "best" winner is the Tundra. The Tundra scored an average of 4.5 out of 5 predicted reliability for the years 2016 to 2021, compared to its smaller counterpart's average of 3.6.
And in a recent Top 12 ranking by U.S. News & World Report to determine the most reliable trucks in 2021, the Tundra was ranked number one, with the Tacoma making a debut too at number 11.
In 2021, the Tundra was updated, which brought improvements to the controls and updates to both the exterior and interior. A roomy, two-door regular cab is standard and two sizes of crew cabs are available. It offers a powerful 5.7-liter V8 engine, which shifts smoothly. The handling is tight with a tilt-and telescoping steering column, which is not common in trucks. The towing performance is extremely capable, able to tow about 10,000 pounds. There is no doubt that the Tundra is a big truck, but the rear tailgate is easy to raise and lower for convenience. Furthermore, the latest model comes with a 7-inch touch screen and access to Apple CarPlay and Android Auto, as well as standard safety features, like collision warning, automatic emergency braking and lane departure warning. Starting price for the Tundra base model begins at $33,825.
200,000 Miles? No Problem!
When it comes to lasting the test of time, Toyota has proven consistently that its vehicles will keep you on the road for a very long time and that's due to their high-quality craftsmanship which in turn impacts vehicle performance and reliability. Auto research firm iSeeCars.com noted that when it comes to vehicles that last longer than 200,000 miles, Toyota has consistently led the way with seven of its models ranking in the Top 15 Longest-Lasting iSeeCars.com study. https://www.iseecars.com/longest-lasting-cars-study#v=2020
The best in terms of longest-lasting, based on the percentage of cars that reached 200,000 miles, and taking the number one spot is the Toyota Land Cruiser, with 15.7% of Land Cruisers analyzed lasting at least 200,000 miles.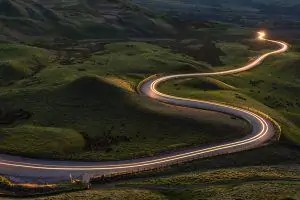 Coming in second was the Toyota Sequoia at 9.2% of vehicles over 200k. Below are how the remaining five Toyota models ranked:
#5 Highlander Hybrid (4.2%)
#8 4Runner (3.9%)
#11 Tundra (2.9%)
#13 Avalon (2.6%)
#15 Tacoma (2.5%)
Less Depreciation = Best Resale Value
In terms of resale value, Toyota does well with all its models. Kelley Blue Book noted Toyota as one of the best brands in 2019 for its resale value, and in 2020 praised the Toyota Tacoma and Tundra for its resale value and showcased them both on its Top 10 Best Resale Value list.
When it comes to cars specifically, the Toyota sedans also do well. Using data from CarEdge.com, motor1.com ranked cars that will depreciate the least over five years. Toyota had three of its cars in the Top 20, but the best for the Toyota showings, goes to the Toyota Corolla.
The Toyota Corolla ranked number four overall, holding its resale value very well after 5 years. After 5 years of ownership, the Corolla is expected to have a residual value of 60%. Below are the deets:
Corolla new price: $18,867
At Year Five: $11,662
Depreciation: $7,205
Residual Value: 60.0%
Also in the Top 20:
#16 – Toyota Yaris – Residual value: 51.9% after 5 years (note: 2020 is the last model year for this Toyota compact car in the U.S.).
#19 – Toyota Camry – Residual value: 50.9% after 5 years
Best Used Toyota Corolla Model Year
If you're looking to purchase a Toyota Corolla, we'd recommend the 2018 model year because you would only pay, on average, about 76% of the price as new, with still lots of useful life of the car remaining. While the 2019 is the best in terms of depreciation value, the 2019 model year's predicted reliability from Consumer Reports was scored as a 3 out of 5. The 2018 Corolla model year on the other hand, scored 5 out 5 on the Consumer Reports predicted reliability scale. So when we consider depreciation, coupled reliability and the fact that the 2018 is still most likely still under warranty, it's our model year choice.
Best Overall
For the best overall, we have to give that title to the Toyota Corolla. When taking into account a few factors, such as price, fuel economy, reliability and depreciation, the Corolla really stands out.
It's no surprise that it's one of Toyota's best selling cars. With an excellent average reliability rating of 4.6 over the past 6 years from Consumer Reports and a number one ranking spot out of 36 compact cars on the RepairPal ranking, it's best in class for reliability. And with a price tag that starts at approximately $20,000, it's an economical choice and best in show.
The Corolla also has excellent ownership costs, with the average total annual cost for repairs and maintenance coming in at $362, compared to an average of $526 for other compact cars and $652 for all other vehicle models.
It's resale value is also one of the best, as it depreciates the least, retaining its value well. The Toyota Corolla's residual value after five years is 60% (or 40% depreciation).
If you're looking for a great, economical compact sedan that is safe, reliable and will hold its value well, then the Toyota Corolla is a sure bet.
Choose Your Best
As goes with the saying: "Beauty is in the Eye of the Beholder," such is true when discussing the "best," especially when it comes to Toyota. It's like determining which star shines brightest when they're all bright stars in their own way!
For the purposes of this blog, we chose to share our opinion of the "best" based on our research. It's important to remember that what may be best for you may not be best for others. So our "best" may not be your best, and that's okay. What is most important to us is that you find the vehicle that is going to make you happiest and most confident when you get behind the wheel, and of course, checks most (if not all) of your wishlist boxes. Whether you are shopping for a new or pre-owned Toyota, we highly recommend doing your own research to choose your best.
Investing in the Best
Even though Toyota is a shining star in the automotive industry, it's still a good idea to protect your investment. More than likely if you're buying a Toyota, reliability is a big factor for you and possibly planning to keep it around for longer than the typical OEM warranty? Regardless, olive® wants to give you peace of mind and help protect your Toyota whether you drive just a few years or longer than a decade.
Introducing olive®
olive® is shaking up the way drivers look at extended warranties. For nearly 20 years our company and its affiliates have been providing coverage for vehicles in a consumer-friendly way. Get peace of mind with olive's Mechanical Breakdown Insurance.
Why Choose olive®?
No waiting period
Start coverage up to 140,000 miles
No yearly mileage limits
Coverage across the U.S.
Manageable monthly payment options
Cancel anytime
You can get a quote today and be covered tomorrow. Best of all, our products, customer service and reputation for excellence have earned us an A+ rating with the Better Business Bureau, and we have partnered with some of the insurance industry's largest companies to back us. We're in the business of helping you live life covered!
Check out olive® at https://olive.com/ today!