If you are considering buying a used car that has under 140,000 miles and is a 2012 model or newer, get a free quote for one of our "extended car warranty solutions".
100% Online, 9 Coverage Options and No Robocalls!
Mercedes-Benz is the Best!
Is it? Does Mercedes-Benz Live Up to its Tagline "The Best or Nothing"?
A Dive Into the Best Used Mercedes-Benzs to buy
Over the years and throughout its long history, Mercedes-Benz has been called the "best" by many car enthusiasts. Is it because the automaker's slogan says it is?
Mercedes-Benz's slogan is "The Best or Nothing." It makes sense. When you think of Mercedes, you think of modern luxury and timeless design, backed with a powerful engine for a smooth ride. Let's face it, the brand is iconic. And when the Pope himself chooses a Mercedes-Benz as his popemobile, it says something about the brand. Many celebrities also choose a Benz as their preferred mode of transportation. And this is not a recent occurrence, celebrities have been rolling around in Mercedes for a very long time…race car drivers, movie stars, pop stars, athletes and models alike have chosen a Benz throughout the years.
Let's chat about Mercedes-Benz and the "Best" – the best Mercedes-Benz class, the best used Mercedes model to buy, the best used Mercedes under $10k, the best sedan and SUV. There are so many "bests" to discuss, so let's get to it.
But first…
A Little Bit About M-B
Mercedes-Benz is one of the oldest automakers in the world. It introduced itself to the world with the invention of the first automobile in 1886 – a three-wheeled, self-propelled "motorwagen," changing the world forever. (Like literally!) Karl Benz was awarded patent number 37435 for this innovative creation that featured a single-cylinder engine, sparking a legacy of innovation that continues today.
Technically, the Mercedes-Benz we know and love today dates back to 1926 when Karl Benz and Gottlieb Daimler, two pioneering German auto manufacturers, joined forces.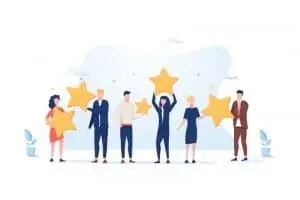 Today, as one of the top four German automakers, it's no surprise that consumers all around the world are looking to get behind the wheel of a Mercedes. The automaker continues to produce some of the best cars in the industry, and since the very beginning, the Mercedes-Benz star logo has been associated with the very best – luxury, prestige and quality. Over the years, they have produced a variety of cars, and not just for consumers, but for commercial use as well. Maybe you've noticed trucks (as in 18-wheelers), coaches and vans, buses and even limos cruising the streets?
Last year, Mercedes-Benz sold more than 2.3 million vehicles worldwide. That's an impressive number, and even more impressive is that it marked the company's ninth consecutive record year of growth, maintaining its lead position among other luxury car brands.
So, if you've got a Mercedes-Benz on your dream board or holiday wish list, you're not alone. With lots of models as part of its lineup, there is a Mercedes for every type of driver.
The Mercedes-Benz slogan – "The Best or Nothing" – certainly embodies the innovative spirit that has been part of the automaker's legacy and the quality of the vehicles the brand provides even today. However, we feel obliged to say that "best" is in the eye of the beholder, so the term "best" in this blog is our opinion and based on what we've seen, heard and read from other experts.
Best Used Mercedes to Buy – Consider a CPO
Mercedes-Benz is America's best selling luxury car brand. Mercedes offers lots of different models, from compact and full-size sedans to SUVs, speedy roadsters and fun convertibles. Regardless of which Mercedes-Benz pulls at your heartstrings, they all embrace the classic Mercedes-Benz focus on style, quality and cushy luxury. BUT, luxury cars can be expensive! A brand new Mercedes-Benz will start at around $33,000 for a base-model sedan and depending on which Benz you're eyeing, could cost more than $130,000 for some of the more high-end models, like the G-Class SUV or the S-Class coupe or convertible. Talk about beautiful machines on wheels!
Don't let the price tag scare you away, though. There are affordable options to get you behind the wheel of a Mercedes-Benz, especially if you're willing to consider a pre-owned Benz. So when tackling the "which is the best used Mercedes to buy "question, the answer is not as simple as one would expect. Why? Well for starters, Mercedes offers lots of models for lots of different drivers, so your best may not be our best, but that doesn't mean it's not the best choice for you.
An economical way to get into a Mercedes-Benz is through its certified pre-owned (CPO) program. CPOs must meet stringent Mercedes-Benz vehicle criteria and pass a rigorous 165+ point inspection. CPOs are run through a CARFAX vehicle history report to ensure a "clean" history, as well as make sure the vehicle was serviced according to the Mercedes-Benz maintenance schedule. CPOs are no more than 6 years old and will have less than 75,000 miles. Every CPO is covered by any remaining portion of the Mercedes-Benz New Vehicle Limited Warranty, and then will be covered by the CPO Limited Warranty, which will provide comprehensive coverage for another 12 months.
If purchasing a CPO is not for you, and you decide on a Benz that is older than six years old, we recommend doing some research on the vehicle you're considering before making the investment. Check out online sources like RepairPal and Consumer Reports. Run a vehicle history report and don't be shy about asking questions about the car's maintenance schedule. Did it receive regular maintenance by a certified Mercedes-Benz mechanic? Also, it's always wise to have the car inspected before you make the sale final to make sure there aren't any surprises in terms of repairs waiting for you.
If your dream Mercedes-Benz is not a CPO, that's okay. Regardless of which model and year you decide on, as long as you're happy with it, then that's all that matters. Well, that and making sure it's covered with an extended warranty for those "just-in-case" moments. An extended warranty solution for your used Mercedes-Benz will give you peace of mind. Check out olive® at https://olive.com/ for an extended warranty plan that you're able to customize to meet your budget and protect your Benz immediately.
Best Years for Mercedes – Among the Classes
As we've already discussed, Mercedes-Benz offers many different sedan models. In fact, they run the gamut – from small compact all the way to ultra luxe executive-type sedans. To determine the "best" models, we decided to look at the best model year for the sedan C-Class and E-Class. These two models are the most highly sought after so we'll jump into them and give our recommendation as to which model years are best to consider when purchasing used.
To determine our "best," we looked at model years that are less than six years old, focusing on model years 2014 and later. We also used Consumer Reports to help us make our choice as they provide lots of valuable vehicle information, such as reliability, performance, fuel economy and comfort.
E-Class – The choice was clear cut. The best year for Mercedes E-Class is the 2016 model year. It is the only model year less than six years old that scored a 5 out of 5 on the Consumer Reports Predicted Reliability scale. Across the board, the 2016 model year rated well in performance, scoring 5s (out of 5) for its acceleration and transmission. For comfort and smooth riding, it scored another 5. In terms of fuel economy, it scored a 3 out 5, making it average.
If the Mercedes-Benz E-Class is calling your name, then the 2016 model year is a great choice. You can expect to pay anywhere from $21,000 on the low end to about $50,000 depending on condition, mileage and other factors.
C-Class – The 2018 model year is our choice for the best year for Mercedes C-Class. It received a perfect 5 out of 5 on the Consumer Reports Predicted Reliability scale. It continued the score of 5 trend for its transmission performance and smooth comfortable ride. In terms of acceleration performance and fuel economy, the 2018 scored well there too, earning a 4 out of 5 on the Consumer Reports scales, respectively.
If you're looking for a classic sedan that provides lots of luxury and a smooth ride, then the 2018 C-Class is a great option. This model year ranges in price from $27,000 to $66,400. With it being less than six years old, it also qualifies as a CPO option, and because it is less than 3 years old, the likelihood of it still being covered under the Mercedes-Benz New Vehicle Limited Warranty is high.
What Up G(L)? – Best Used Mercedes SUV
Mercedes-Benz makes some of the best crossovers and SUVs in terms of performance – think acceleration and transmission performance. And the brand offers a ton of models! Well, actually there are currently 8 different models, but that is more than typical. Each of these models starts with the letters GL, a nod to the iconic G-Class wagon. So when you see a Mercedes-Benz that starts with the letters "GL," you're looking at a Mercedes-Benz crossover or SUV.
What up, GL (insert A, B, C, E or S)?!
New, they range in price from $36,000 for its small compact SUV to upwards of $130,000 for the famous G-Class SUV meant for extraordinary off-roading experiences. While they all appeal to many different types of consumers, the most popular Mercedes-Benz SUV in the U.S. is the GLE, which is where we'll focus.
The Mercedes-Benz GLE is a midsize SUV that can seat five in its normal configuration. A newly available third-row seat expands capacity to seven, which is a bonus for many consumers. As far as the best model year for the GLE, our choice is the model year 2016.
Both Consumer Reports and the U.S. News & World Report Best Cars report have good things to say about this model year. The 2016 Mercedes-Benz GLE scored a perfect 5 out of 5 on the Consumer Reports Predicted Reliability scale with a high customer satisfaction rating of 4 to boot! In terms of performance, it received a 4 and 5 for it's acceleration and transmission performance, respectively. And as far as a smooth and comfortable ride? Yep, you guessed it – it scored a 5.
In the U.S. News & World Report Best Cars scorecard, it received an 8 out of 10, and came in as #5 among other luxury midsize SUVs that year. Some of the pros noted include powerful engine choices, elegant cabin and generous cargo space. It was also the winner of the report's 2016 Best Luxury 2-Row SUV for Family award.
Best Used Mercedes Under $10k (and Good for the Wallet)
As already noted, the Mercedes C-Class and E-Class are two of the most popular models for Mercedes-Benz today. Both models rate average and above average when it comes to reliability with RepairPal and Consumer Reports, respectively. The Mercedes E-Class reliability is noted as slightly better than the Mercedes C-Class reliability, receiving higher ratings more consistently in predicted reliability than its smaller counterpart.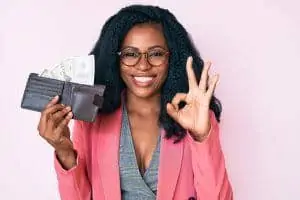 Consumer Reports lists the Mercedes-Benz E-Class as being one of the most reliable used luxury cars out on the market today. Therefore, when it comes to ferreting out the "best" Mercedes under $10k, we'd have to give that "best" to the 2009 E350. It was the most popular model sold that year and caught the attention of Consumer Reports for its transmission, smooth ride, as well as its design both on the inside and outside. This particular model year scored a 4 out of 5 in predicted reliability and the best part is that you can snag a 2009 Mercedes-Benz E350 for as low as $7,600!
If you're looking for newer-model year E350s, then you may consider model years 2010, 2012, 2014 and 2015. These years also scored a 4 out of 5 with Consumer Reports. The 2012 earned a 5 out of 5 for predicted reliability. However, note that the later the model year, the less likely, you'll be able to pick one up for less than $10,000.
Luxury cars depreciate really fast the first five years, but then after that, the rate of depreciation slows down. Used E350s between the years of 2010 and 2015 will range in prices from $9,800 to upwards of $46,000. The good news is that the Mercedes-Benz quality and craftsmanship is really on display in these older models, allowing them to hold their value well over time.
We'd be remiss if we didn't also share a "best" option under $10k for the C-Class. According to Consumer Reports, the 2012 Mercedes-Benz C-Class is still a good buy. You can pick one up for a little less than $10k. This model year scored well across the board. It received a score of 4 out of 5 on reliability, and for performance, it received a 4 out of 5 for acceleration, and a perfect 5 out of 5 for its transmission. When it comes to handling, it scored a 4 out of 5 for braking and emergency handling. As far as comfort and convenience goes, the 2012 model year consistently received a score of 4 or higher (out of 5). Fuel economy is average scoring a 3 – overall mileage is 24 mpg, 17 mpg in the city and 34 mpg on the highway.
Caution! Worst Mercedes Years to Avoid
Here we'll dive into the worst Mercede years to avoid for both the E-Class and C-Class.
Worst E-Class Model Year – You should avoid the 2017 model year. While it's relatively a newer E-Class model year, it scored horribly when it comes to reliability, scoring a 1 (out of 5) on the Consumer Reports Predicted Reliability scale.
Most commonly reported trouble spots with the 2017 model year, and what caused that reliability score to plummet, were issues related to the engine (minor), suspension, fuel system and body integrity. Consumers also noted an unreliable in-car electronic system. Plus 18 recalls are associated with the 2017 model year.
The 2019 model year also scored a 1, however commonly reported issues were related to the paint, trim, body hardware, and power equipment, as opposed to the 2017's issues related to engine, suspension and its fuel system. We'd recommend avoiding the 2019 model year too, but for the purposes of this section, the 2017 year is the worst – save your money and invest in the previous year.
Worst C-Class Model Year – You should avoid the 2016 C-Class model year. The year 2016 was great for the E-Class, but not so great for the C-Class. It scored low (like the lowest) when it comes to reliability, scoring a 1 (out of 5) on the Consumer Reports Predicted Reliability scale.
The main trouble areas for the 2016 C-Class model year are related to minor engine issues and major transmission problems. Other areas where the model scored a 1 specific to reliability are for its body integrity and brakes. Additionally, its climate control and drive systems were noted as common areas of frustration for consumers. Regarding recalls, the 2016 Mercedes-Benz C-Class has been recalled 10 times by the NHTSA.
Worst GLE Model Year – You should avoid the 2020 GLE model year. We're now seeing used 2020 models hit the market since the new year is quickly approaching, and the latest GLE model year should be avoided. You're better off investing your money in an older model.
The 2020 GLE received a 1 out of 5 on the Consumer Reports Predicted Reliability scale and ranked last against its classmates – ranking #10 out of 10 among 2020 SUVs in its category. This model year is challenged with minor engine problems and electrical system issues most commonly reported by consumers. Other trouble spots that scored a 1 include issues with the in-car electronics, electrical system and its power equipment. Issues were also noted with the model's fuel and drive systems – scoring a 2 (below average) in these categories. For it being just barely a year old, this model year also has 17 recalls associated with it. While a great looking SUV with powerful engine offerings, the latest used model option – 2020 – is not a good buy at all.
Even the Best Needs Protection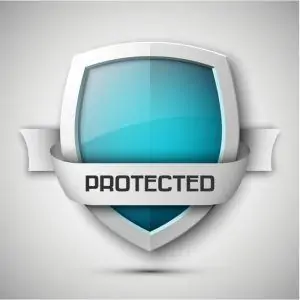 When purchasing a pre-owned Mercedes-Benz, even when you're buying the best, you'll want to have peace of mind that your investment is protected.
Unexpected repairs are to be expected, so extended warranties on pre-owned vehicles have become more critical because they provide coverage in case a repair is needed.
Introducing olive®
olive® is shaking up the way drivers look at extended warranties. For nearly 20 years our company and its affiliates have been providing coverage for vehicles in a consumer-friendly way. Get peace of mind with olive's Mechanical Breakdown Insurance.
Why Choose olive®?
No waiting period
Start coverage up to 140,000 miles
No yearly mileage limits
Coverage across the U.S.
Manageable monthly payment options
Cancel anytime
You can get a quote today and be covered tomorrow. Best of all, our products, customer service and reputation for excellence have earned us an A+ rating with the Better Business Bureau, and we have partnered with some of the insurance industry's largest companies to back us. We're in the business of helping you live life covered!
Check out olive® at https://olive.com/ today!