The Mazda 3 Reliability, Problems and Maintenance
In this article, we will explore:
The Mazda 3 originated in 2003 and was marketed to a Japanese audience as the Mazda Axela. The first generation Mazda 3 was introduced to the U.S. car-buying public in 2003, for the 2004 model year. The Mazda 3 has been known for its performance, style and handling, but the value-oriented pricing certainly must have attributed to its popularity, as well.
Now in its fourth generation, the Mazda 3 became the number one selling vehicle for the Mazda Motor Corporation in 2019, right after its debut at the Los Angeles Auto Show. At this show, the Mazda 3's new Skyactiv technology was announced. This new feature provided responsive speed control in all driving situations. The Mazda 3 also wowed customers with the new Spark Controlled Compression Ignition system. A new method of engine combustion, the SPCCI allowed the Mazda 3's gasoline engine to run on compression-based ignition instead of a spark that was traditionally needed to ignite the fuel to achieve power. The heat from the compressed air is used to ignite the fuel in this new engine technology.
Is the Mazda 3 a Good Car?
Mazda is known for producing good, dependable vehicles. Out of the 36 compact cars rated, between 2014-2018 Consumer Reports gave the Mazda 3 a perfect 5 out of 5 for reliability. The bad news is that after a redesign in 2019, the reliability rating fell to 3 out of a possible 5 points.

But Is the Mazda 3 Reliable?
But, the 2020 Mazda 3 made a quick recovery, again scoring a perfect five out of a possible 5 points for reliability and while the 2021 model again fell in reliability rating points, it did not slip as far as in past models. The 2021 Mazda 3 has been given 4 out of 5 points in reliability.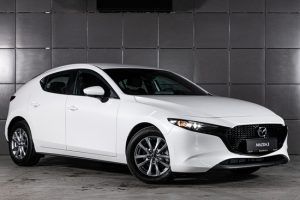 Still, these ratings are "average" or "above average"and they helped rank the Mazda 3 as 9th overall in lineup of compact cars that includes rivals like the Hyundai Elantra, Ford Focus, Honda Fit, Chevy Cruze, Toyota Corolla, the Volkswagen Jetta, Subaru Impreza and the Kia Forte.
And, before you ask, to be considered in the "small / compact car" classification, a vehicle must have between 100 and 109 cubic feet of combined passenger and cargo space earn a place between the mid-size and subcompact auto classifications. It must also be between 161 and 187 inches long, as defined by the US Code of Federal Regulations.
The Mazda 3 is additionally known for its low cost of ownership. The average repair cost is only $433 annually and the severity of the repairs needed is considered low. Major mechanical issues are not common for the Mazda 3.
The amount of time a Mazda 3 will spend in the shop is considered average as compared to other compact vehicles.
And while the Mazda 3 doesn't offer the best warranty of all the compact cars, its standard warranty for the 2021 model year provides coverage for 36 months or 36,000 miles, whichever comes first. The Mazda 3 powertrain warranty lasts for 60 months or 60,000 miles. Mazda also provides 24/7 roadside assistance in its standard warranty.
The "pros" for the Mazda 3 include:
Powerful engine
Sharp handling
Upscale cabin
User-friendly infotainment system
The "cons" for this up-to 5 seat compact are far fewer than the positives but include a lack of back-seat roominess.
The Mazda 3 is economical, getting 23-28 mpg in the city and a whopping 32-36 mpg in highway driving.
New for the 2021 model year is an available turbocharged 2.5 liter engine, and expanded vehicle trim varieties.

What Are Common Mazda 3 Problems?
Clutch failure is the most commonly reported issue for the Mazda 3. This failure was reported to Car Complaints over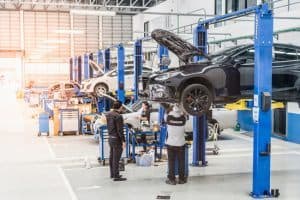 all model years and is reported to occur at an average of 37.650 miles. The average cost to repair a clutch in a Mazda 3 is $1200, making this no small problem for owners of this car.
Although US News and World Reports shares that the Mazda 3 is the #1 compact car currently on the market, there are some common problems that occur in many Mazdas including:
A failure for the trunk release to activate
Engine misfires
Rattling noises and vibrations originated in the rear of the car
Brake problems
Malfunctioning Infotainment system
Faulty thermostat
Air bag warning light issues
These, along with other issues have been reported by owners of the Mazda 3. Let's look at a few of these problems.
Mazda 3 Engine Issues
Mazda's engines have a bad reputation stemming from variable valve timing (VVT) defects that can cause oil leaks, excessive smoke coming from the tail pipes, loose timing chains, and ultimately, total engine failure.
Mazda owners of the 2019 model had numerous complaints about engine issues…from losing power to erratic idle. The NHTSA (National Highway Traffic and Safety Administration) stated that over 260,000 Mazda 3s had the wrong software installed in the powertrain control module (PCM). This issue could cause engines to stall or even completely shut off while driving.
On the bright side, you can expect 150,000 to 200,000 miles from your Mazda 3 engine. If your vehicle has gotten lighter use and good routine maintenance has been performed at recommended intervals, you could expect to surpass 250,000 or even 300,000 miles!
Mazda 3 Transmission
The 2020 Mazda 3 is available with both a manual or an automatic transmission.
The 2020 model also offers the Skyactiv six speed manual transmission option.
From 2005 to 2020, Mazda 3 transmissions have been very reliable. This certainly doesn't mean there haven't been issues or that a Mazda 3 transmission has never failed.
When recommended maintenance has not been performed per manufacturer's specification, you can expect to have a high transmission failure rate. Additionally, you should know that Mazda 3s which have been used in towing experience a higher rate of failure.
Mazda 3 Transmission Issues
Compared to other vehicles in the compact car class, the Mazda 3 has been relatively trouble free in the transmission problems universe. The Mazda Motor Corporation has offered all kinds of transmissions in the Mazda 3 over the years including manuals, CVTs and automatics. Mazdas were notorious for their automatic transmission problems in the early 2000 models. The newer Skyactiv transmissions are much more reliable than the old, infamous Jatco transmissions.
Ford and Mazda collaborated on the ill-fated Jatco transmissions dating back to the 1980s. These transmissions suffered many problems, including slippage and failing to engage gears, engaging reverse when not intended, and flares during acceleration.
The 2004 Mazda 3, specifically, received many complaints about rough shifting and an inability to hit all gears.
The Mazda CX-3 crossover was also plagued by transmission problems. This problem peaked in 2016 when it was reported that the transmission fluid was leaking and caused the shifter to tremble or the vehicle to lose speed.
The function of any transmission is to control the speed and torque of a car. A good transmission will provide smooth shifting, efficiency and reliability. A failed transmission is expensive to fix, costing anywhere from $3000 to $5000 or more. So buyer beware! Not all Mazda transmissions are equal. Used car buyers will need to make sure that the gearbox was serviced properly. But if you buy any Mazda 3 from the previous 5 – or even 10 years – the transmission should be just fine. If you have concerns, it might prove wise to invest in an extended warranty program like those offered at Olive.com®.
There are, of course, other minor problems and issues that Mazda 3 owners have reported over time, here are some of them:
Mazda 3 Headlight Issues
Headlight failure can be caused by a few different things. A bad fuse, a failed relay or a compromised module can all lead to these lighting issues. When both head lamps are not working, suspect wiring problems.
Mazda 3 Acceleration Problems
If your Mazda 3 vehicle hesitates when accelerating – like when you are going up a hill – you may have a clogged fuel pump or dirty injectors. When this happens, the engine will run lean because it will not get as much fuel as needed.
Mazda 3 Starter Costs
Owners have experienced starting problems with the Mazda 3 but this issue could be caused by a variety of things: the switch could be faulty, there may be a bad connection in the solenoid control, the starter itself could be faulty or there might be a problem with the safety switch.
The most common reasons a Mazda 3 wouldn't start as reported by Repairpal.com was 1. Dead Battery, 2. Alternator problems and 3. A faulty starter.
Mazda 3 Cold Start Problem
In the Mazda 3, hard staring when cold could stem from a faulty thermostat that caused the engine's temperature to drop. Additionally, in extremely cold conditions (we're talking –20F) owners reported their vehicles were difficult to start. This was prevalent in model years 2004, 2005, 2006, 2007, 2009 and 2010 model years and occurred at an average mileage of 76,130.
2016 Mazda 3 Brake Problems
Losing pressure on the brake pedal when applying the breaks has been reported in a number of cases. Additionally 2014 – 2016 Mazda 3 vehicles were recalled when water could enter the brake caliper causing the parking brake to corrode and bind. There were also concerns about 2016 rear brake excessive wear issues.
Mazda 3 Compressor Problem
Mazda 3 owners reported that the AC was not working properly. The 3 most common reasons for this to occur are a leak in refrigerant, an electrical issue in the climate control system or the AC compressor.
Mazda 3 AC Compressor Not Engaging
A malfunction of the AC compressor occurs only 12% of the time when an air conditioner is not functioning properly. Leakage is at fault 37% of the time and 21 % of the time it's the climate control system.
Mazda 3 Door Lock Problem
The website mazda3forums.com shares a variety of chats about everything from the Mazda 3 door lock not working correctly, to not unlocking at all. And many of these issues were true for both the manual lock and also the electronic locking methods. Some owners reported problems with all door locks, others had issues with just the driver's side door.
Mazda 3 Door Lock Actuator Repair
For Mazda 3s with power door locks, each door has an electronic controlled actuator. When an actuator fails, you will find that your car may not lock or unlock as expected.
These actuators can affect your doors, trunk, hatch, etc.
For many of the problems dealing with the Mazda 3 door locks, replacement of the actuator was required. This was not a major expense – but it isn't minor either.
Estimated labor cost is between $65 and 81, with parts coming in around $171, as reported by repairpal.com.
These actuators may also incorporate a switch that triggers interior lights and the security and / or alarm system. Owners have also reported that in some cases, the lock actuators continuously locked and unlocked, draining the battery of their Mazda 3.
Failure of these actuators is not uncommon; they get used every time you lock or unlock your door, so they get a lot of use. Although a failed actuator will have no affect on how your vehicle drives, you will want to make sure that you can manually lock and unlock your car for security reasons.
Mazda 3 Steering Wheel Problem
Some Mazda 3 owners have had issues with turning and steering difficulties. If this is happening in your Mazda 3, you'll want to first check the power steering fluid. You might also want to check for a steering fluid leak. Check on the ground below your engine for a clear or amber colored liquid. It will have a distinct smell that some believe resemble the smell of "burnt marshmellows."
If you Mazda 3 is difficult to steer when it first gets running, that could mean you have a problem with your steering rack. As your car warms up, the steering should become a bit easier to turn, but this issue should still be checked by a professional and repaired if needed.
Difficulty steering could also be your tires. Low tire pressure allows more of the tire surface to sit on the pavement, making it difficult to turn.
While Mazda 3 steering wheel problems could be more complex than what we talked about, be sure to check these three areas first to either aid your mechanic in diagnosis or eliminate the problem with a simple DIY fix.
2014 Mazda 3 Navigation Problems
In August of 2019, Mazda sent out a letter informing owners of 2014-1016 Mazda 3s that they were extending the warranty for the Connect Center Display. This issue involved the touch screen becoming non-responsive due to corrosion caused by moisture.
Mazda 3 Heads Up Display Problems
The 'heads up" or "active driving display" caused Mazda 3 owners issues. It was reported that this display failed to show navigation info, wouldn't operate correctly in cold environments and often didn't open all the way, as reported on reddit.com.
Mazda 3 Oxygen Sensor Problems
Misfires, acceleration hesitation and a decrease in miles per gallon could be caused by a faulty oxygen sensor in the Mazda 3. This sensor balances your car's emissions and helps to maintain the right air-to-fuel ratio. Although you can still drive your car if this sensor is faulty, you should have it repaired as quickly as possible for safety and also to avoid damage to other critical car components.
Mazda 3 Clutch Problems
The Mazda 3 clutch has been an ongoing issue reported by owners. Mazda 3 vehicles with a single disc clutch are the main source of the issue for 2010 and 2011 models. CarComplaints.com has said that owners were having to replace the clutch in the Mazda 3 before the car hit its first 50,000 miles.
Mazda 3 Clutch Slipping
Also clutch related, Mazda 3 owners reported clutch slippage. "Slipping" means that when the clutch is fully compressed, there's not enough pressure to transfer the force from the flywheel to the transmission. This happens for a variety of reasons, most commonly, the disc is worn.
Mazda 3 Clutch Fluid Change
Keeping the fluid level topped off may save Mazda 3 owners from having to visit the mechanic, but technically speaking you should have to change the clutch fluid unless these is an issue with the clutch itself. Every 2 or 3 years you can change the clutch fluid, should you feel the need.
Mazda 3 Safety Switch Problems
For those who can not crank their engine or can only crank it in park, but it will not crank in neutral…or vise versa…you may have a safety switch failure occurring.
A faulty neutral safety switch can cause your car to having a jarring shift. You car may also shut down and refuse to restart. This problem is most notable when you try to drive away from a stop.
Mazda 3 Master Cylinder Problem
Master Cylinders experience a lot of pressure wear and tear. This can eventually lead to failure resulting in poor braking or no brakes. You will usually notice leakage when this cylinder fails.
Mazda 3 Electrical Issues
Although the Mazda 3 included many electronic high tech features and options, the electrical system often appears to have caused more problems than it solved.
A Service Bulletin #SA-054-20b was issued in regard to what first appeared to be an engine issue, but was later diagnosed as an electrical problem when it was discovered that the Mazda 3 was having staring problems due to low voltage.
Mazda 3 Radio Reception Problems
Mazda 3 owners have reported experiencing radio reception issues. This could be a problem with the antenna connection. Before you seek service, know that these antenna connections can become loose, worn or corroded and this in turn can make it hard to tune into your desired radio station.

What is the Mazda 3 Maintenance Schedule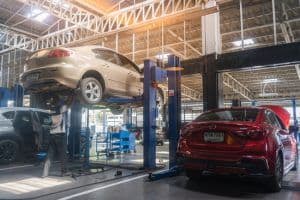 Although many independent service repair shops will tell you that you shouldn't go more than 5000 in your Mazda 3 before getting the oil changed, MazdaUSA.com states that maintenance should be done every 10,000 miles, within 12 months, or when a warning light comes on; which ever occurs first.
The 5000 miles or 6 month interval is only if you do "severe" driving. Severe driving is specified as:
The vehicle idles for long periods of time
The vehicle is driven at low speeds a majority of the time
The vehicle is driven in dusty conditions
You vehicle is driven regularly on muddy or rough roads
The vehicle is driven for long periods in extremely cold temperatures
The vehicle is driven regularly for short distances only
The vehicle is driven under extremely high temperature conditions
The vehicle is continuously driven in a mountainous region
You use your brakes extensively while driving
The vehicle is driven on salt-covered roadways
With every 10,000 miles of sever driving you should also have the disc brakes, brake fluid, and clutch fluid checked. Along with your 5,000 mile services, also have your tires checked.
Every 15,000 miles replace your engine air filter, cabin air filters, and wiper blades.
Every 20,000 miles, along with your other recommended services, inspect fuel lines and hoses, brake lines, hoses, and connections
Steering operation
Front and rear suspension, ball joints, and wheel bearing axial play
Driveshaft dust boots
You should also have all bolts and nuts on your car's chassis and body tightened. And, have your brake fluid replaced, as well.
Every 40,000 miles, inspect the exhaust system and heat shield. Also replace your engine's air filter at this time, if you haven't already.
For more detailed information on what should be checked, cleaned, flushed or replaced, visit https://www.mazdausa.com/siteassets/pdf/owners-optimized/2019/m3-sedan/2019-mazda3-sedan-schedule-maintenance.pdf

What Are Mazda 3 Maintenance Costs?
The average annual repair cost for a Mazda 3 is $462, which means it has above average ownership costs. The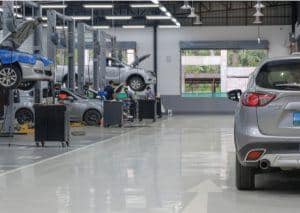 other factors that contribute to Mazda 3's reliability include an average of 0.4 visits to a repair shop per year and a 10% probability of a needed repair being severe.
Typical services for the Mazda 3 will range between $286 and $317, with additional scheduled maintenance procedures, including oil changes, and filter and spark plug replacements, to cost up to $276 when required. This is on top of the standard service prices.

How Much is a Mazda 3?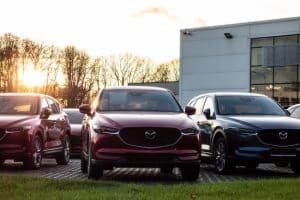 For 2021, the Mazda 3 is available for prices ranging from $25,990 to $42,090.
It's important to note that the Mazda 3 holds its value reasonably well.
A Mazda 3 will depreciate 43% after 5 years. It is only after 7 years that the Mazda 3 retained value falls considerably behind many of its peers in the compact car category.
To find out more about your car's value, or a used Mazda 3 depreciation, visit the Car Edge Depreciation Calculator.
https://caredge.com/mazda/3/depreciation

What is The Best Mazda 3 Year?
When it first was announced, the 2015 Mazda 3 was a stand out because of the top crash safety ratings, exceptional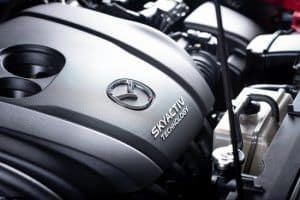 reliability, low cost of ownership and its top-of-the-line cabin amenities. A perfect blend of fun and functionality then and now, a used 2015 Mazda 3 is still considered to be a great choice.
But used car shoppers need to know that every Mazda 3 model has faced some type of recall. The 2014 and 2015 models were each recalled three times. The recalls were due to concerns focusing around the fuel system and parking brake.
Mazda 3 Year to Avoid
If you're looking for a quick answer – avoid the first generation 2004 model year. Next in line for years to avoid include the 2nd generation's 2010, 2012 and 2013 models.
2010 Mazda 3 Problems
Lets just say this – 2010 was the most complained about year for the Mazda 3.
Clutch failure was the most commonly reported issue.
2011 Mazda 3 Problems
Coming off of a year like 2010, it's no surprise that the next year's model will also have some issues. But US News reports that the Mazda 3 was one of the best performing 2011 small cars based on the evaluation of 53 pieces of data used in scoring.
It was rated #6 for hatchbacks, #6 in compact cars and #11 in small affordable cars for the 2011 model year.
2012 Mazda 3 Problems
The 2010 through 2012 model years were riddle with all types of expensive and annoying problems centered on the transmission and the clutch.
This Mazda 3 also had issues inside the cabin and with the headlights.
2013 Mazda 3 Problems
The Mazda 3's 2013 model saw some improvement – the transmissions weren't as bad as in previous years – but the issues with the poor interior "build" quality remained.
After that first year's issues, year two and beyond were much better. It was the second generation and the first model of the third generation that set the Mazda 3 back when talking reliability and customer satisfaction.
2014 Mazda 3 Problems
2014 Mazda 3 problems were far and few between and included airbag warning light illumination, a rattle in the rear suspension, rear brake squeaking and ignition switch failure causing the chime to sound continuously.
The main complaint about the 2015 Mazda 3 was that the infotainment system would just up and die. While it didn't affect safety…and it didn't cost much to repair, it was still an annoying issue.
2016 Mazda 3
The 2016 Mazda 3 had few complaints. Excessive brake wear led the very short list of complaints. For reference, rear view camera and a touch screen infotainment system became standard in this model year.
2017 Mazda 3
In 2017 Mazda recalled some of the Mazda 3s for a fuel tank issue. In fact, there was also a recall issued for the 2014 – 1016 Mazda 3s due to a fuel tank that could leak if the check value was installed improperly. This issue increased the risk of fire.
2018 Mazda 3
The 2018 Mazda 3 only got 3 out of 5 stars in the J.D. Power's reliability ratings, although this still left the Mazda 3 with an "average" rating. But its strengths seemed to outperform its weaknesses. The 2018 model was considered an agile and comfortable car with zippy, fuel efficient engine options. The cabin styling and materials used were close to luxury-like and it had many safety features. Drawbacks were that the touch screen infotainment system only functioned when stopped or parked, and the hatchback models had less cargo space than other compact car rivals in the same class.
2019 Mazda 3
Mazda 3 problems for 2019 included electrical and engine issues, along with problems with the collision avoidance system and complaints about steering.
The Mazda 3 was redesigned for 2019 but there were only a few changes that were noteworthy: forward collision warning, adaptive cruise control and driver condition monitoring were all made standard for the 2020 model year.
2020 Mazda 3
2020 brought an average rating in reliability for the Mazda 3, but in the US News Scorecard is was given an 8.5 out of a possible 10. Performance scored an 8.6. The interior comfort was 7.8. Critics gave it a 9.6. And, it scored a perfect 10 in safety.
Reviews went on to say, "The Mazda 3 is an outstanding compact car that's a blast to drive. It comes in two body styles: sedan and hatchback. No matter which one you select, you'll get an agile vehicle with responsive steering and braking, as well as a peppy engine. Inside, the Mazda3 looks upscale, and it has plenty of user-friendly features."
Mazda 3 Summary
In a recent Consumer Report study on reliability, Mazda Motor Corporation now outranks longstanding favorites like Lexus and Toyota as the most trusted auto manufacturer. The Mazda brand is the highest ranking automaker for dependability in the U.S.