Kick the Bad Habit of Texting and Driving
It's a problem for many, texting and driving. Dangerous as all can be but what are some tips used to curve the habit or better yet, stop entirely?
That's a great question. You get it, DANGER yet sometimes it seems so easy to just make a quick call or send a quick response on your cell phone while driving. We will explore some of the best apps to use, review some stats and drop some knowledge to help you kick that bad habit!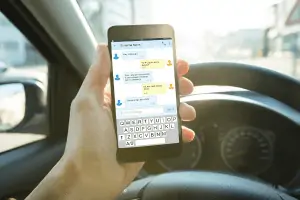 The Situation
Texting while driving along with other cell phone usage has increased at alarming rates. Driving statistics have shown multitasking while driving is unfortunately, becoming a dangerous norm. A quick social media post or a quick text to your loved ones can be life threatening.
The Law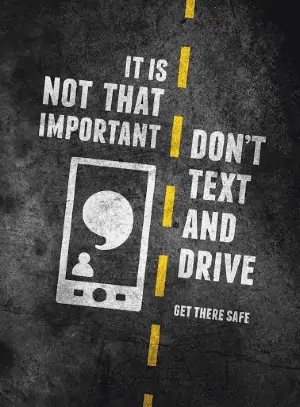 Current Handheld Cellphone Use: 21 states, D.C., Puerto Rico, Guam and the U.S. Virgin Islands prohibit all drivers from using handheld cellphones while driving. All are primary enforcement laws — an officer may cite a driver for using a handheld cellphone without any other traffic offense taking place
Current Cell Phone Usage: No state bans all cellphone use for all drivers, but 39 states and D.C. ban all cellphone use by novice drivers, and 20 states and D.C. prohibit it for school bus drivers.
Current Texting while Driving: Washington was the first state to pass a texting ban in 2007. Currently, 48 states, D.C., Puerto Rico, Guam and the U.S. Virgin Islands ban text messaging for all drivers. All but three have primary enforcement. Of the two states without an all-driver texting ban, one prohibits text messaging by novice drivers.
Distracted Driver Stats
Cell phone use while driving statistics show that this behavior is common amongst all ages of driver.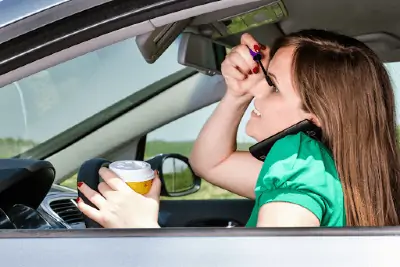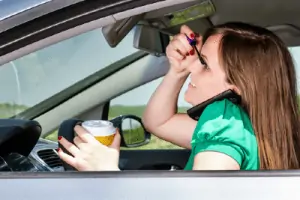 The most current stats involving total fatalities are from the year 2017. The National Highway Traffic Safety Administration reports that there were 34,247 fatal crashes across the United States involving 52,274 drivers. 3,166 people were killed in 2,935 distraction-affected crashes, accounting for 9 percent of all fatal crashes in the United States.
In the same study we saw that 16% of all the distracted drivers using cell phones were 15 to 19 years old. Similarly, drivers in their 20s make up 23 percent of drivers in fatal crashes but are 27 percent of the distracted drivers and 37 percent of the distracted drivers who were using cell phones in fatal crashes.
Also, on the rise, a new report from the Governors Highway Safety Association (GHSA) predicts that 6,590 pedestrian fatalities occurred in 2019, the highest number in more than 30 year. Could this be attributed to the fact that both driver and pedestrian may be distracted and on their cell phones?
Knowing the statistics of texting and driving may help all of us manage this dangerous risk. They aren't easy to digest but could help in battling the bad habit.
Teens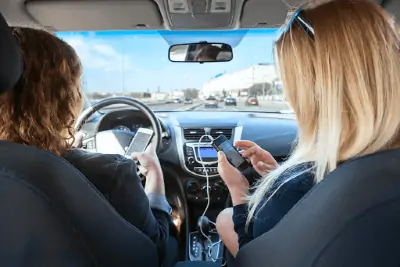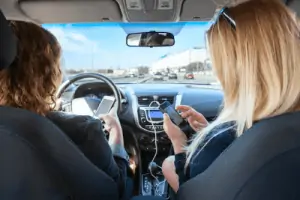 Talking or texting is even a bigger issue when it comes to teen drivers. While checking your phone, it takes your eyes off the road. If you marry that with the inexperience and lack of skills that teen drivers have, the bad habit can be deadly.
One thing for certain is that technology will continue to change, and new distractions will be introduced in the next several years. Parents need to teach their kids the value of engaged driving. Engaged driving is when the driver is continuously attentive and focused. Many parents and teens are making family commitments. All agree to avoid using distracting devices while driving. There are many apps on the market to help with this commitment.
Apps
You're out and about and you check your phone. You're at the doctor's office and you are on your phone. You are in the grocery store and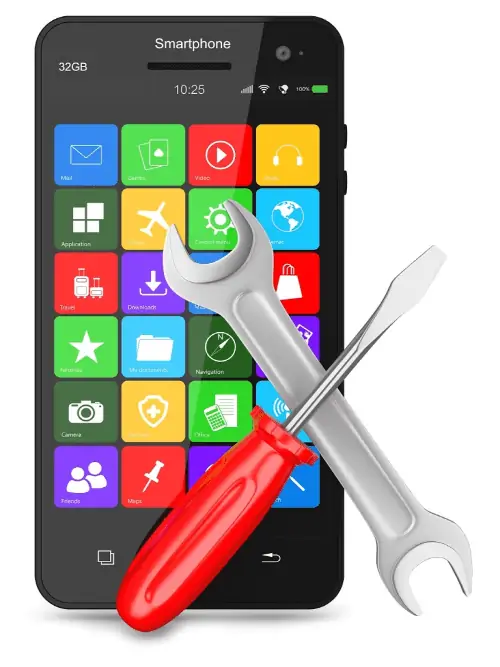 you check your phone. Why wouldn't you, while at a stoplight, check your phone! Breaking the habit is hard! Thankfully, we can have the help from these great apps to help us stay focused on driving, not on your phone.
Kruzr – Driving Assistant for Distracted Driving
KRuzr is a free Android app that detects when you are driving, and it will automatically screen both incoming calls and messages. The app will send a response to the sender to let them know you are on the road and that you will respond later.
Drive Mode – Safe Driving App
Drive Mode is an Android app that has a voice control option for a streamlined approach to your apps, navigation and messaging apps. It can be set up to launch once you start your drive. It has a Do Not Disturb mode that will send auto replies to the sender. Or. you can choose to reply to calls and messages using simple voice commands.
AT&T DriveMode – Safe Driving App
AT&T Drivemode is a free app for both Apple and Android users. Most importantly it is available with all cell phone carriers. This app will silence incoming messages when the GPS detects you are driving. The trigger is once the car is going over 15mph and once it slows to under 15mph for more than a couple minutes. It also allows you to have up to 5 contacts that you can call hands free.
LifeSaver – Apps to Monitor Young Drivers
LifeSaver is a free app for both Apple and Android users. This app will automatically disable both texting and calling while the vehicle is moving. It also sends an automatic notification text or email once the driver has arrived at their destination. Allowing parents to be in the loop with their teens daily driving.
TrueMotion – Family Safe Driving
This free family-oriented app is downloaded on both the parents and the teens devices. It gives parents the ability to monitor their teens driving habits. It will also notify them if and when it detects unsafe diving practices. In addition, it can detect if the child is texting while driving or exceeding the speed limit, among other features.
Safe Driving apps are easy to download and use. Most apps are free, and they can ultimately save a life. In addition to these great apps many insurance companies are now offering discounts for driving safely. By staying violation and accident free, you could save a considerable amount on your annual insurance bill.
Review
Key Tips to prevent texting while driving:
Put your phone out of reach. If is isn't present, it is easier to ignore.
Use an app. The best apps block incoming texts or calls. Many send auto response to the original sender, letting them know you are driving.
If your phone is needed for navigation purposes, make sure it is mounted to the dash.
Use Bluetooth whenever possible.
Contact your insurance company to review violation and accident free savings offered.
Make a commitment to not use your phone while driving.
Distracted drivers are among us. Hopefully, these tips help get you to your destinations safely. We care about you, be safe out there!
Take your mechanical breakdown coverage to the next level at olive.com®
Cover it. Olive® it