Is the Subaru Crosstrek Reliable?
Getting the Download on the Subaru Crosstrek's Reliability and Subaru Crosstrek Problems
With the boom of the SUV crossover continuing to dominate in the U.S., demand for the smallest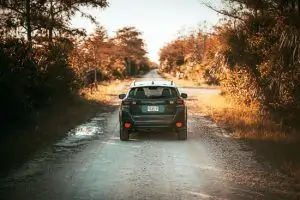 Subaru SUV is higher than ever before. The Subaru Crosstrek is Subaru's subcompact crossover, offering a small footprint, but loaded with "big" features, like its bigger Subie counterparts, the Outback and the Forester. While it is not Subaru's best seller (yet), some would say that it is poised to give its bigger siblings a run for their money in the future. The Crosstrek is only in its second generation, but with Subaru's commitment to safety, reliability and consistently offering vehicles made for the great outdoors, it's no surprise how well it has done since its introduction to American consumers in 2012 (model year 2013).
The Crosstrek was intended to replace the popular Outback Sport when it was discontinued in 2011, and hence was built with that in mind. Subaru took the already-popular Subaru Impreza, which is the automaker's compact hatchback, and gave it a higher base, a lifted hatchback and some SUV styling. And…voila…the Subaru Crosstrek came to be.
The Crosstrek offers all-wheel drive, the same ground clearance as the Outback and the Forester of nearly 9 inches, and can handle itself aptly both on and off the road. It boasts tremendous reliability ratings, is loaded with lots of tech and safety features, and was just equipped with a more powerful engine for those who want a little more horsepower.
The subcompact Crosstrek is perfect for those consumers who want the smooth drive and fuel efficiency of a car, but not interested in taking on the bulk of a traditional SUV. It's also offered as a plug-in Hybrid, making it a great choice for many types of shoppers. Wanna zip around in the city? Wanna get out of town for some off-roading fun? Looking for a safe and reliable car for your newly driving teen? No problem…check, check, check. The Subaru Crosstrek checks all the boxes.
Let's get into it. Let's checkout the Subaru Crosstrek's reliability, what you can expect to pay for a pre-owned one, and dig into some of the Crosstrek's problems so that you know what to look for and ask questions about when you're shopping and negotiating your new or "new-to-you" Subaru Crosstrek.
If you are considering buying a used car that has under 140,000 miles and is a 2012 model or newer, get a free quote for one of our "extended car warranty solutions".
100% Online, 9 Coverage Options and No Robocalls!
Subaru Crosstrek Reliability
Subaru's reputation precedes it when it comes to reliability. Known as one of the most reliable brands in the industry, you can expect a certain level of quality and dependability. The Subaru Crosstrek does not disappoint. According to RepairPal, it scores a near perfect score of 4.5 out 5 stars for its reliability, earning the distinction of "Excellent" from the automotive research firm. When compared to 25 of its classmates, the Subaru Crosstrek ranked #1 out of 26. So if you were wondering: How reliable is the Subaru Crosstrek? The answer is: Very!
Consumer Reports shows the same. It gives the Crosstrek high marks for its predicted reliability and owner satisfaction. When you look at its reliability and owner satisfaction over the past five years, it scores a 4 out of 5 points from Consumer Reports, making it better than average. Below is a snapshot of the Subaru Crosstrek's reliability and owner satisfaction over the past five years.
Year Predicted Reliability Owner Satisfaction
2021 4 4
2020 3 5
2019 5 4
2018 5 4
2017 4 3
Repairs and Maintenance
In terms of maintenance, you can expect costs of repairs and the severity of those repairs to be better than average. RepairPal data shows that the average repair cost for the Subaru Crosstrek is $492, which means it has lower than average ownership costs. The $492 is less than the average of $521 for other compact SUVs. Another bright spot: Subaru Crosstrek owners have to bring their vehicles into a repair shop for unscheduled repairs an average of .1 times per year, compared to .3 times per year for other compact SUVs. And the probability of those repairs being severe or a major issue is just 7%, compared to 11% for its compact SUV classmates.
Are Subaru Crosstreks Reliable? Are the Crosstreks safe?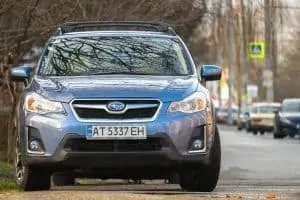 The reliability data is impressive and stands on its own, but its dependability is further underscored by the awards and accolades it has received for its reliability and proven safety.
The 2021 Crosstrek received the highest possible safety rating from IIHS, earning it the IIHS Top Safety Pick+ award.
It was also honored as a 2020 IIHS Top Safety Pick because of its EyeSight and steering responsive headlights, and earned the firm's IIHS Superior Front Crash Prevention honor. And the 2020 also received the highest possible rating for front crash prevention from IIHS when equipped with EyeSight.
Purchasing a Subaru Crosstrek
The Subaru Crosstrek offers a lot of standard features in a relatively small footprint. The Crosstrek is considered a compact SUV and because its base is the same as the Subaru Impreza, which is a small compact hatchback, you can expect a smooth ride, good fuel economy, and an easy-to-use infotainment system.
The 2021 Crosstrek models include the Crosstrek, Crosstrek Premium, Crosstrek Sport, Crosstrek Limited and Crosstrek Hybrid. The base model Crosstrek starts at $22,245 and will increase in price with each model trim, which at the high-end, the base price is $35,345 for the Crosstrek hybrid model. All models come with the all-wheel drive capabilities, the STARLINK infotainment system with Apple CarPlay and Android Auto, and lots of standard safety features that are part of the EyeSight driver safety system.
For 2021, the Crosstrek also offers a 182-hp 2.5-liter engine, which comes standard on the top two trim levels, the new Sport as well as the Limited. The engine enjoys a significant 30-hp advantage over the base 2.0-liter and hits 60 mph in 7.5 seconds, a substantial 1.6 seconds quicker than before.
If you purchase a brand new Subaru Crosstrek and you're planning to keep it for a few years, you're in for some good news. The Crosstrek does very well in terms of its resale value, ranking in the top 20 for resale at 3, 5 and 7 years, according to CarEdge.com. Because of its strong reliability record, it holds its value well. CarEdge data shows that a Subaru Crosstrek will depreciate 42% after 5 years and have a resale value of $16,147. That's pretty good, considering the average 5-year depreciation for an SUV is nearly 52%.
It was the winner of the 2020 Kelley Blue Book Best Resale Value Award, noting that the Subaru Crosstrek has the Best Resale Value in its class. And it was named as the winner of the 2021 ALG Residual Value Award for retaining its value better than any other vehicle in its class, boasting the highest residual value in its class for 5 years running.
If you're in the market for a used Crosstrek, you're in for some good news too. Because the model has proven to be super reliable, purchasing an older model should keep you on the road for a long time and you'll save some money too. A Crosstrek that is about 5 years old can be purchased for about $15,000. The newer the year, the more expensive it will be, however you'll still be saving because you're purchasing used.
According to CarEdge, the 2019 Subaru Crosstrek is a top pick and gets the nod for the "best" model year value. The firm rates in terms of "best," "better" and "good." With the 2019, you'll pay about 83% of the price as new with 92% of the vehicle's useful life remaining. Other model years to consider are 2018 and 2016, which the firm says are "better" values if the 2019 "best" value year is still a little too pricey. Below is some data you may find helpful if considering one of the above-mentioned Crosstrek model years. https://caredge.com/subaru/crosstrek/depreciation
Year Depreciation Value Reliability Owner Satisfaction Average Price
2019 Best value 5 4 $19,875 – $25,875
2018 Better value 5 4 $18,225 – $21,300
2016 Better value 3 3 $14,575 – $16,650
Purchasing a used Subaru Crosstrek is a great choice for any value-minded consumer. When purchasing a new or "new-to-you" vehicle, we recommend doing research into the make and model so that you are prepared with the right questions to ask before signing that bill of sale. Another wise consideration is looking into an extended warranty for your Crosstrek. An extended warranty could help protect your investment, especially if the model year you are looking at is no longer covered by the factory's original manufacturer's warranty. You can research and buy an extended warranty for your vehicle online with a trusted partner like olive®. Olive® specializes in vehicle extended warranties for consumers. Extended warranties for older and used Subaru vehicles are available at olive.com®.
Subaru Crosstrek Problems
The Subaru Crosstrek has proven itself a shining star when it comes to reliability. It consistently ranks as one of the most reliable compact SUVs on the market today and is very popular among consumers. As with any make and model, we dig into the common problems and issues that cause owners to fret so that you can get an overall picture of the make and model we're providing information on. But we were surprised to find that the Crosstrek had zero problems reported on RepairPal. As in nada, zilch!
We thought this had to be a problem, maybe the site was down? But after further research, we found that there indeed were no problems reported from Subaru owners to RepairPal. So we dug a little bit more. We headed over to CarComplaints.com to see what that auto research website had to say, and we did indeed discover some that we'll outline below. However, the Crosstrek lives up to its impeccable reliability standards. There were only 126 total complaints logged from 2013 to 2021. This is quite impressive, especially when you consider that some makes and models will log 126 complaints alone for one model year (but we're not naming names), so kudos to Subaru and the Crosstrek.
Issues reported for model years 2016 to 2020 (53 total reports)
Cracked Windshield – A few owners have reported that the windshields in their Crosstrek seem to be highly sensitive/brittle and cracked after being hit with small stones. While this can happen with any vehicle, owners stressed that it appeared that their windshields seemed extra fragile. A cracked windshield is not unheard of with many makes and models, but the reason it can be so troublesome for a Subaru, and the Crosstrek specifically, is due to the EyeSight safety technology, which "sees" through the windshield to monitor what is happening in front of the vehicle. According to a statement from Subaru, it is strongly recommended that a genuine windshield glass specifically designed for EyeSight be used as the replacement or the visibility of the camera may be compromised and cause the safety technology not to work properly. Additionally, if a windshield replacement is needed, calibration will be required for EyeSight. Subaru states that if a Subaru windshield is not used, it may not be able to calibrate EyeSight properly. The issue is noted as fairly significant with an average cost of $1,500 to repair.
Steering Problems – Owners have reported a few different issues having to do with the steering component and most involve the steering component locking up. On all occasions, the drivers had to stop the vehicle and start it back up to unlock the steering wheel. Other steering issues involve the key getting stuck and not allowing owners to remove the key. The issue was resolved when the vehicle was started back up and then turned off again. A few owners also reported that their Crosstrek lost its power steering ability completely, which required a visit to the dealer.
Body/Paint Issues – Paint chipping has been noted by some Crosstrek owners, occurring at low mileage. The paint chips are not major, but very frustrating to the owners who purchased them new. One consumer said that it's annoying that normal, everyday-living seems to chip the primer and expose paint chips. The average cost to fix a paint chip is about $600.
Pulling to One Side – Some owners have reported that the vehicle seems to pull to one side or the other, even after the issue has been resolved by the dealer. In some cases, the issue was thought to be the tires, but after rotating them, it did not fix the problem. This specific concern was only noted with the 2016 model year.
Interior Accessories – A handful of owners (as in 6) reported issues having to do with their interior accessories not working properly. These include the backup camera freezing, the navigation system occasionally glitching, and the radio not working properly. One owner said that she is having to set her FM preset radio stations weekly because they just won't "stick" and the dealer had no solution at the time.
Issues reported for model years 2013 to 2015 (73 total reports)
Dangerous Steering in Snow, Ice or Slush – This issue was reported most frequently and noted by carcomplaints.com as the worst issue. It was especially reported in relation to the 2013 model year. Owners reported that their Crosstreks were unable to handle snow, ice or slush well at all. Consistently owners said that anytime the vehicle went more than 35 to 40 miles an hour, the back end would fishtail. Others reported that the vehicle felt as if it couldn't grip the road well enough. Some thought it was due to bad tires and had those changed out, but even after the new tires were installed the problem persisted. A couple of comments said that the issue was rectified only after they loaded the back of the vehicle with weight, as in 300 to 600 pounds of weight, to make the car heavier. The issue seems to be in relation to improper alignment with the typical cost to repair being noted as $200.
Excessive Oil Consumption – Owners of the 2013 Crosstrek have reported excessive oil loss with no answer as to what the problem is. Multiple owners experienced the same thing…oil being zapped out of the vehicle quickly, but the issue was not identified by the dealership at the time.
Wheel Bearing Failure – The wheel bearings tend to fail on the 2013 model year, making it necessary to replace one or multiple wheel bearings. Some owners reported multiple bearing failures, some at the same time and others not. One owner reported that he was replacing the wheel bearings on his Crosstrek for the fifth time. The average cost to repair is about $640 for each bearing.
Even though we've outlined a few common issues owners have reported with their Crosstreks, overall the number of issues are relatively small in comparison to other makes and models, and quite low when you take into account that the Crosstrek has been around nine years. We hope this information is helpful when conducting your own research. This information is not meant to dissuade you from purchasing a Crosstrek, but rather give you insight into what other owners have reported and experienced to help you make the best and most informed decision for you.
A Reliable Brand Deserves a Reliable Extended Warranty Partner
If your Subaru Crosstrek is used or older, it is most likely out of warranty. To give you peace of mind and protect you in the unfortunate event of a breakdown, an extended warranty for your Subaru Crosstrek is a smart idea. Protect your ride with olive® at olive.com®.
Olive® offers Mechanical Breakdown Insurance plans in case of an unfortunate breakdown. Get a quote online today and be covered tomorrow. Here are some of the benefits you can look forward to:
No waiting period
Start coverage up to 140,000 miles
No yearly mileage limits
Coverage across the U.S.
Low monthly payment options
Cancel anytime
Our products, customer service and reputation for excellence have earned us an A+ rating with the Better Business Bureau, and we have partnered with some of the insurance industry's largest companies to back us.