Is the Hyundai Tucson a Reliable SUV?
Alongside its sedans, Hyundai offers a few sports utility vehicles. While Hyundai sedans have demanded much of consumers' attention with its ever-popular models like the Elantra and Sonata, its SUVs have increased in popularity in recent years and will no doubt keep rising in the charts.
Last year, Hyundai SUVs set an all-time annual record with 368,160 units sold, a 20% increase compared with 2018. And SUV sales represented 53% of total sales in 2019, the highest SUV mix in Hyundai history, up from 46% the previous year. A big part of that increase is due to the Hyundai Tucson.
The Tucson is Hyundai's compact sports utility vehicle and the automaker's most popular and highest selling SUV. The year 2019 was big for the Hyundai Tucson, and as trends would predict, the same is expected for 2020. This past May alone, the Tucson set new monthly sales records, selling more than 15,000 units during the month, which is impressive during such tough times when impacts from the coronavirus are affecting auto sales across the industry.
As the popularity for SUVs continues to increase in the U.S., we'll take a closer look at the Hyundai Tucson to see what all the hype is about.
If you are considering buying a used car that has under 140,000 miles and is a 2012 model or newer, get a free quote for one of our "extended car warranty solutions".
100% Online, 9 Coverage Options and No Robocalls!
Scoping out Hyundai's Tucson – Is it a Good SUV?
Relatively new to the SUV market, Hyundai introduced the Tucson in 2004 with its first compact crossover sports utility vehicle. It used to be Hyundai's smallest SUV, but now it's in the middle in terms of size, just perfect for many consumers – not too small and not too big.
Currently in its fourth generation, there have been lots of changes throughout the model years, enhancing styling, both exterior and interior, as well as changes to safety and tech features. Overall, the Hyundai Tucson is a good SUV. It has proven to be a good SUV purchase throughout the last decade. The Hyundai Tucson has consistently scored an 8 or higher (out of 10) in the U.S. News & World Report's Best Cars Rankings, which takes into account multiple pieces of data, including reliability, published reviews from automotive critics and third-party sources, like J.D. Power.
The current model has a nice interior with above average passenger and cargo room, and what you'd expect from a compact SUV. It's five-seat interior can seat 4 passengers in seats that are nicely contoured, making for a comfortable and relaxing drive on a day-to day basis. On the inside, there are easy-to-use controls and lots of standard technology and safety features that you may otherwise pay for as optional with other brands. Standard safety features include forward-collision warning, automatic braking, lane-keep assist and lane departure warning. Standard is also a rearview camera. The standard 7-inch touchscreen infotainment system is user-friendly and equipped with Apple CarPlay and Android Auto.
When it comes to reliability, the Tucson also scores well, making it a safe and dependable ride. Of course, if you're purchasing new, you'll also get the very generous 10-year / 100,000 mile Powertrain Warranty Hyundai has come to be known for.
When it comes to depreciation, the Hyundai Tucson does alright with a depreciation percentage that is on par with other compact SUVs. You can expect the Tucson will depreciate about 50% after 5 years with a resale value of nearly $15,000.
Hyundai has long been a symbol of value. The Hyundai Tucson is a good value for the money and an overall good purchase. If you're looking for a reliable compact SUVs that is easy to handle, comes loaded with lots of standard features, then the Hyundai Tucson is definitely worth looking at. It's no surprise it's been a popular choice for consumers.
Is the Tucson Reliable?
The Hyundai Tucson rates well when it comes to reliability. Since 2011, the Tucson has received "Best" and "Great" labels when it comes to quality and reliability on the J.D. Power 100-Point Score, which is based on thousands of independent and unbiased opinions of verified car owners.
According to RepairPal, the Hyundai Tucson scores a 4 out of 5, ranking 5th out of 26 compact SUVs making it above average when it comes to reliability.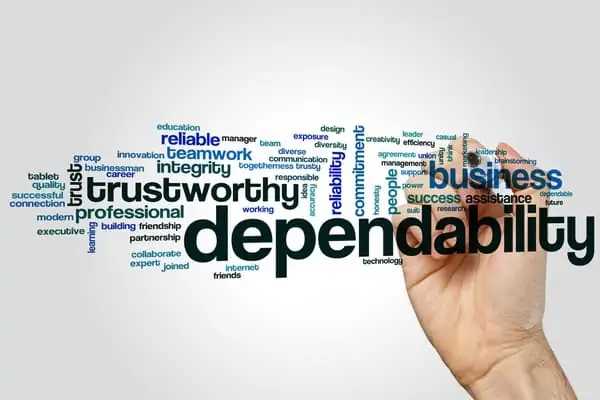 The average annual repair cost is $426 which means it has excellent ownership costs with the severity and frequency of repairs being lower than other compact SUVs, making it one of the more reliable vehicles on the road.
When compared to its classmates, the Hyundai Tucson rates better. The average total cost for repairs and maintenance of $426 is lower than the $521 average of other compact SUVs. As a point of reference, $652 is the average for all vehicles. In terms of frequency and severity, the Tucson also outperforms. Hyundai Tucson owners have to bring their vehicles into the shop an average of 0.3 times a year compared to 0.4 times for other vehicles. The probability of those repairs being severe or a major issue is 10%, compared to 11% for other compact SUVs, and 12% for other vehicles.
Because of its strong reliability ratings, the Tucson is a safe choice that is reliable and dependable with a few awards under its belt.
2020 Tucson ranked #1 by J.D. Power in Initial Quality
2020 Tucson named 2020 IIHS Top Safety Pick
2019 Tucson named 2019 IIHS Top Safety Pick
2019 Tucson named most reliable SUV in its segment by Consumer Reports
2018 Tucson ranked "Most Dependable Small SUV" by J.D. Power
2018 Tucson earned NHTSA's 5-Star Overall Safety Rating
How Much you Should Plan on Spending on a Hyundai Tucson
The Hyundai Tucson is very affordable and offers good value for your money. It's a popular choice for consumers looking for a compact SUV that is sharp-looking and offers a comfortable driving experience with lots of included safety and tech features. Under $24,000, it's a winner!
You can pick up the base 2021 Tucson for $23,700 with a 161-hp 2.0 4-cylinder engine. If you buy new (or are the vehicle's first owner), you'll benefit from Hyundai's 10-year / 100,000 mile Powertrain Warranty and free basic maintenance for 3 years (or 36,000 miles).
For older models, less than five years old, you can expect to pay anywhere from $13,000 to $18,500. Much older models will range in price as low $6,000, with several options below $10,000. The Tucson has been rated well for reliability, so if you opt for an older model, just make sure you properly do your research and have it inspected by a qualified mechanic and/or the Hyundai auto techs. And remember to protect your new-to-you Tucson with an extended warranty. Shop extended warranties with a trusted partner like olive® at https://olive.com/.
AWD for Better Tucson Performance in the Snow
If you live in a climate where it may snow, then you'll be glad to know that the Hyundai Tucson will handle well. If you're planning to make the Tucson your next vehicle, then we'd recommend one that is AWD, which will give you the ability to drive in the snow and gravel roads more confidently. Of course, a good set of winter tires (or even better, snow tires) are also highly recommended.
Good on Gas?
While the Tucson is an overall great choice for those shopping for a compact SUV, fuel economy is not its standout point. While it gets okay fuel economy, it's not the best when compared to its competitors. In terms of fuel efficiency, you can expect the Tucson to deliver an average of 25 mpg. If you're in the city, the mpgs will be lower, expect 23. As you'd guess, for longer hauls, it will get you 28 mpg on the highway. Now this isn't terrible, but for such a great compact SUV in other categories, the fuel economy is just that – okay.
The "Best" Tucson Model Years
As we've mentioned, the Tucson is a great purchase and will offer you a good value for your dollar, however some models may be a better option in terms of reliability. According to the data, we'd recommend a later model Hyundai Tucson like the 2018 and 2019 model years. For less than $20,000 you're able to get a great compact SUV with lots of bells and whistles.
These two model years also scored well in terms of reliability with J.D. Power and Consumer Reports. J.D. Power gave both years a score of 90 for quality and reliability, deeming them "Best" for their category. Similarly, Consumer Reports scored both model years as above average for reliability. The 2019 model year achieved 5 out of 5 on the Consumer Reports scoresheet.
If you're looking to spend less than $15,000 (or even less than $10,000), then keep your eye out for model years 2013 and 2015. Both received a score of 80+ points on the J.D. Power 100-Point Score and were rated "Great" for quality and reliability. Consumer Reports also rated them high, with a predicted reliability rating of 5 out of 5.
Looking for an Extended Warranty? Protect Your Tucson From Mechanical Breakdowns
If your Hyundai Tucson is used or older, it is most likely out of warranty. To give you peace of mind and protect you in the unfortunate event of a breakdown, an extended warranty solution for your SUV is a wise consideration. Protect your ride with olive® at https://olive.com/.
olive® offers Mechanical Breakdown Insurance plans in case of an unfortunate breakdown. Get a quote online today and be covered tomorrow. Here are some of the benefits you can look forward to:
No waiting period
Start coverage up to 140,000 miles
No yearly mileage limits
Coverage across the U.S.
Low monthly payment options
Cancel anytime
Our products, customer service and reputation for excellence have earned us an A+ rating with the Better Business Bureau, and we have partnered with some of the insurance industry's largest companies to back us.