Is the Hyundai Sonata Reliable?
The Hyundai Sonata is one of Hyundai's midsize sedans. If you're looking for a comfortable and stylish ride, then the Sonata may be just what you're looking for. Over the past decade, Hyundai has amped up its model offerings with a focus on safety and reliability. For these reasons, the Sonata is a standout choice for those who want a little more room than the smaller Elantra, but not quite ready to jump into an SUV. The midsize sedan is a popular choice for many consumers, so let's check it out.
If you are considering buying a used car that has under 140,000 miles and is a 2012 model or newer, get a free quote for one of our "extended car warranty solutions".
100% Online, 9 Coverage Options and No Robocalls!
Is it a Good Car? The Sonata Overview
The Hyundai Sonata has been around for a long time. The automaker first introduced the Sonata in 1985, and since then has been selling the sedan quite successfully around the world. While Hyundai is a South Korean company, the Sonata is now built in the United States for the North American market, as well as other markets like China, South Korea and Russia.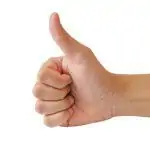 Hyundai has long been a symbol of value. You can count on your dollar getting you a bang for your buck, and that is especially true when it comes to the Sonata. Currently the model is in its eighth generation and throughout the model years, the Sonata has been updated and refreshed along the way, offering consumers a midsize sedan that is stylish, safe and dependable, consistently scoring well when it comes to reliability. Plus, lots of features are standard in its base models.
So in short, the answer is: Yes, the Hyundai Sonata is a good car. It's good on gas and has a sporty exterior with lots of upscale styling. The interior is classy with comfy seats both in the front and back, offering lots of legroom. The trunk is decent size and in many of its later model years, it comes with many standard features like a user-friendly infotainment system, which comes equipped with Apple CarPlay and Android Auto. Also standard is its higher-speed wireless charging capabilities and the cool digital key technology, which means you can turn your smartphone into a key fob. The Hyundai new Digital Key allows you to unlock your car, sound your horn and start the car from a simple touch on your phone. Using the latest technology, the Digital Key means that drivers can open their car by simply placing their phone directly on the car handle. Lots of safety features are also standard across the model's lineup which include forward collision warning and automatic emergency braking, as well as lane departure warning and lane keep assist.
The Hyundai Sonata is also offered as a hybrid and plug-in hybrid for those consumers who are looking for a more eco-friendly driving experience. Starting at around $23,000, you can get yourself into the 2021 Hyundai Sonata which will get up to 38 mpg on the highway. For more fuel efficiency, then consider the Sonata Hybrid, which starts at $27,750 and boasts 54 mpg on the highway. The plug-in Hybrid option is slightly more expensive, starting out at $33,400, but your gas will last longer getting up to 39 mpg on the highway.
Is the Sonata Reliable?
As we've stated in our other blogs about Hyundai, there is no doubt that they make reliable cars. Hyundai has received much recognition for its dedication to producing reliable vehicles. The brand overall, receives a score of 4 or higher on RepairPal's Reliability Scale, making it very reliable with an overall low repair frequency. The Hyundai Sonata is no different.
In 2020, the Hyundai Sonata was a winner of the Best New Cars for Teens award, scoring an 8 out of 10 in the U.S. News and World Report's evaluation. The Sonata was awarded because of its top safety ratings from the Institute for Highway Safety (IIHS) and the National Highway Traffic Safety Administration (NHTSA), as well for its host of advanced accident-avoidance features and strong reliability records. The Sonata also earned strong crash test ratings from the NHTSA, as well as earned top marks in all tests conducted by the IIHS, who named the Sonata a 2020 Top Safety Pick.
According to RepairPal, the Hyundai Sonata Reliability Rating is Excellent, earning a 4 out of 5, which is better than average across the car industry. It ranked 5th out of 24 in the midsize car category.
The Sonata's average annual repair costs is $458 which means it has excellent ownership costs. When compared to other sedans in its class, the Sonata's average total annual cost for repairs is lower than other vehicles in its class, which average $526 annually. When compared to all vehicles across the industry, it's even lower, $458 compared to $652 for all vehicles.
In terms of frequency of repairs, there is good news there too. Hyundai Sonata owners visit repair shops less frequently for unscheduled repairs, 0.3 times per year compared to 0.4 times per year for all other vehicles. And when the Sonata does have to visit the repair shop, the probability of a repair being a severe or major issue is 11%, compared to an average of 12% for other cars in its category.
And according to Consumer Reports, the Sonata is "Recommended" with a predicted reliability of 3 out of 5 and owner satisfaction of 4 out 5. With lots of awards under its belt too, we would say: Yes, the Hyundai Sonata is a reliable car. Check out some of its awards:
NHTSA 5-Star Crash Test Rating in 2020 and 2017
Autotrader's Best New Car for 2020
MotorWeek's 2020 Drivers' Choice Award for Best Family Sedan
IIHS Top Safety Pick in 2020 and 2017
Kelley Blue Book's 10 Most Awarded Cars in 2016
Kelley Blue Book's Best Family Car in 2016
Good on Gas? Good in Snow?
So let's answer the questions that Google gets asked consistently: Is the Sonata good on gas? Will it handle well in the snow?
Fueling up your Sonata is not going to break the bank and will have you visiting the gas station less. For the base model Sonata, you can look forward to an average of 32 miles per gallon. If you're running errands in the city, then you'll get around 28 mpg, but for longer distances, you can expect around 38 mpg. The Sonata's fuel economy is comparable to other midsize sedans in its class.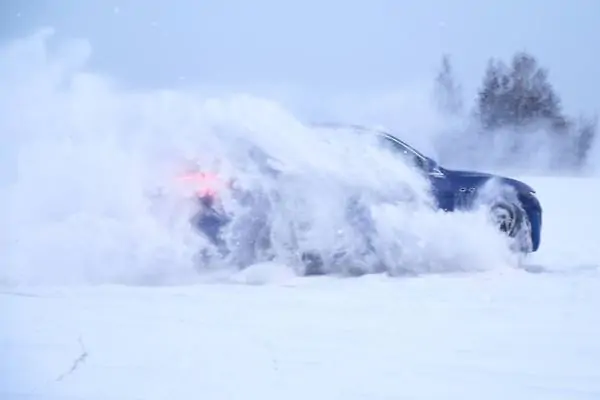 To further boost fuel efficiency, you may consider the model's more eco-friendly options. The Sonata Hybrid's advanced design of its powertrain gives it an EPA-estimated 52 mpg combined.
As with any car, fuel economy is affected when driving in colder weather. You can expect conventional gasoline to suffer about 10% to 20% fuel economy and even more for shorter trips.
If you live in a climate where you may get snow from time to time, you'll be pleased to hear that the Sonata is able to handle the snow "just fine" according to owners. The overwhelming majority attribute its ability to handle the snow well due to proper winter tires. Rain or shine, or snow, you can count on the Sonata to get you where you need to go. According to one owner, his Sonata performed the best in the snow out of any of his other cars. Obviously, the sonata is a good car with strong reliability ratings, however it is not an AWD or SUV, so if you will be driving your Sonata in the snow, make sure to take proper precautions and equip your Sonata with the good winter tires.
What is the Best Hyundai Sonata?
It seems like being the "best" is important, especially when we're looking to make a big purchase, like a car. So it's natural to want to know…what's the best? The term "best" is subjective. It means many things to different people. When shopping for vehicles, a variety of factors are important to consumers, but it seems these factors are consistently ranked as top – purchase price, reliability, safety and fuel economy. So, let's take a look to see which model year Sonata is the "best" in terms of overall value, gas mileage and reliability. Here's our pick for the Sonata's most reliable model years.
If you're looking for a newer used car, then the 2017 and 2019 are great choices. They are loaded with lots of safety features and both model years received above average reliability ratings from Consumer Reports. RepairPal also rated these model years as Excellent in terms of reliability, receiving a 4 and 4.5 out of 5, respectively. Both also do well in terms of fuel economy. Because they are newer, you'll also most likely be able to take advantage of some of the generous warranties. Another great option is the 2020 Sonata. Technically it is now considered an "older" model, since the 2021 models are now available. If you're able to pick up a 2020 model as its first owner, then you'll score on the 10-year / 100,000 Powertrain Warranty Hyundai is known for.
If you're not put off by an older model year and looking for a car way below the $10,000 mark, then the 2007 – 2010 models may peak your interest. These models have consistently been very reliable. In fact, CarComplaints.com gave the 2007 – 2010 models the "CarComplaints.com Seal of Awesome" award for reliability. You can pick one up for as low as $6,000 depending on trim, condition and mileage.
It's only fair to tell you that you should avoid the 2011 and 2012 Hyundai Sonatas. These model years received low reliability scores from Consumer Reports, scoring a 1 out of 5 for predicted reliability. In both the 2011 and 2012 models there were many complaints of the engine seizing up. Hyundai was aware of the problem and recalled them. The automaker addressed the problem, but it's better to be safe and avoid these model years if you can.
As with any purchase, you'll want to know that your purchase is going to be protected in the event of an issue. If the used Hyundai Sonata is out of warranty, you may consider an extended warranty to protect your purchase. You can research and buy an extended warranty solution for your vehicle online with a trusted partner like olive®. olive® specializes in vehicle extended warranties for consumers throughout the U.S. Extended warranties for older and/or used Hyundai vehicles are available at https://olive.com/.
How Much Does a Used Hyundai Sonata Cost?
Now that we know the Sonata is a reliable and dependable car, you're wondering how much a used Hyundai Sonata will cost. We did some research for you. According to Consumer Reports, below is a rundown of what you can expect to pay for a used Hyundai Sonata. We've outlined model years 2011 through 2019 including the average retail price, trade-in value and reliability rating.
2019
Average Retail Price: $17,625 – $26,800
Trade-in Value: $14, 640 – 23,900
Reliability: 3 out of 5
Mpg: 28
2018
Average Retail Price: $15,775 – $23, 375
Trade-in Value: $12,805 – $20,505
Reliability: 1 out of 5
Mpg: 28
2017
Average Retail Price: $13,675 – $20,850
Trade-in Value: $10,775 – $17,935
Reliability: 3 out of 5
Mpg: 28
2016
Average Retail Price: $12,250 – $18,550
Trade-in Value: $9,140 – $15,565
Reliability: 4 out of 5
Mpg: 28
2015
Average Retail Price: $10,625 – $14,250
Trade-in Value: $7,535 – $11,160
Reliability: 4 out of 5
Mpg: 27
2014
Average Retail Price: $9,500 – $12,100
Trade-in Value: $6,470 – $8,895
Reliability: 2 out of 5
Mpg: 27
2013
Average Retail Price: $7,450 – $9,850
Trade-in Value: $4,515 – $6,740
Reliability: 3 out of 5
Mpg: 26
2012
Average Retail Price: $6,925 – $8,275
Trade-in Value: $4,005 – $5,255
Reliability: 1 out of 5
Mpg: 26
2011
Average Retail Price: $5,950 – $7,400
Trade-in Value: $3,065 – $4,430
Reliability: 1 out of 5
Mpg: 25
To Buy or Not to Buy an Extended Warranty
After you've purchased your new-to-you Hyundai Sonata, you're not quite done. We know, we know…more money? The reality is that when you purchase a car, whether it's new or used, the purchase price is just the beginning. You need to account for insurance, registration and an extended warranty if your vehicle is no longer covered by the manufacturer's warranty. The good news is that there are options, and olive® is making it easy and giving you peace of mind in the event your Hyundai Sonata is not so reliable in the future.
olive® is an insurance solution provider, specializing in vehicle extended warranties for consumers throughout the U.S., and in California specializing in Mechanical Breakdown Insurance (MBI). Checkout the olive® difference:
There are no annual mileage restrictions.
You pay as you go. There are no contracts and you can cancel anytime.
You pick your coverage plan and your deductible with low monthly payments.
Once you select a plan, your rate is locked in for a three-year term.
There is no waiting period. You can buy today, and you're covered tomorrow.
Resources and tools are available online so that you can go from start to finish, 100% online.
Backed by global insurer QBE who receives a consistent "A" (Excellent) rating from A.M. Best.
Accredited business with the BBB and has earned an A+ rating.