Are you shopping for peace of mind and considering an extended warranty for your Honda? If you're considering one, you're not alone. Many consumers choose an extended warranty to help mitigate the financial impact of repairs and labor costs. Today consumers are keeping their vehicles longer than just a few years ago, which means they will have their cars longer than the manufacturer's warranty will last, so added protection in the form of an extended warranty is a good consideration.
An extended warranty is added protection you can purchase to help cover the cost of repairs in the event your Honda breaks down unexpectedly. Honda has a long reputation of making vehicles that are reliable and dependable, but unfortunately, they are not immune from breakdowns every now and then, just like any other automotive brand.
In this blog, we'll look at the Honda extended warranty, see what's covered and how much you can expect to pay.
Topics Covered in This Article
If you are considering buying a used car that has under 140,000 miles and is a 2012 model or newer, get a free quote for one of our "extended car warranty solutions".
100% Online, 9 Coverage Options and No Robocalls!
What does the Honda Warranty Cover?
Honda offers a standard warranty on all its new vehicles and certified pre-owned vehicles, covering the most important parts of the car to include powertrain and drivetrain, as well as much more.
What is included in the Honda Warranty?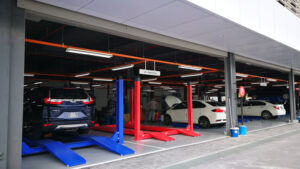 The manufacturer's warranties will include both a Powertrain (5 years/60,000 miles) and a New Vehicle Limited Warranty (3 years/36,000 miles) which is also known as a bumper-to-bumper or comprehensive warranty. If you're purchasing a certified pre-owned vehicle from Honda, you'll be covered through the Pre-Owned Vehicle coverage. There are also warranties that will cover accessories, parts and rust. These mentioned warranties are for new Hondas or those that are certified pre-owned.
Honda also offers its customers the option to extend their coverage through its extended warranty program. Knowing what is covered by the manufacturer's warranties will help you better understand what is included in the Honda Care extended warranty offerings. More specific details about Honda's warranties later in this blog.
Honda Care – Honda's Extended Warranty Plan
If you are considering purchasing an extended warranty through Honda, then you'll be interested in Honda Care. Honda Care is Honda's extended warranty offering, which is also known as a vehicle service protection plan.
Honda Care extended warranty plan terms run up to 8 years or 120,000 miles, but can be purchased for 6 years/80,000 miles and 7 years/100,000 miles. Because Honda Care is offered through the manufacturer, it can only be purchased through Honda. When purchasing a new Honda vehicle, you are asked if you'd like to extend your vehicle's factory warranty. This is where Honda Care comes into play. The Honda Care extended warranty coverage will take over after the original Honda warranties have expired. Honda Care is meant to be an easy and convenient way for Honda owners to basically extend their current coverage for added peace of mind and to help cover the cost of unexpected repairs and breakdowns.
Honda Care Important Notes
There are a couple of things to note about Honda Care. First, you can only purchase it through Honda and secondly, you can only purchase it BEFORE your factory bumper-to-bumper warranty expires, which is 3 years or 36,000 miles. We understand that it may seem counterintuitive to purchase an extended warranty while your Honda is protected by the manufacturer's warranties, but this is commonplace when purchasing extended warranties through manufacturers. They want to ensure that the Honda they are extending a protection plan to has been serviced and covered by them.
Many consumers looking to extend their Honda warranty will choose to not purchase when the car is new, but rather wait until their factory warranty is about to expire – that 3-year mark or 35,000-mile mark – to get the most bang for their buck, while still ensuring they are still eligible for the Honda Care extended warranty option. However, it is important to note that the best price offered for the Honda Care extended warranty is when it is purchased with a brand new Honda. If you choose to go this route, you may roll the cost of the extended warranty into your financing plan for ease. You can also choose to pay for it separately, either as a one-time purchase or via a payment plan that is offered through Honda.
What does the Honda extended warranty cover?
Regardless of the coverage term, 6, 7 or 8 years (up to 120,000 miles), the Honda Care extended warranty covers: powertrain and drivetrain coverage, electronic repairs and replacements, heating and cooling repairs, chassis coverage and Honda genuine accessories. The plan also includes other convenience services like roadside assistance, rental car reimbursement, a trip interruption benefit and concierge services, which include emergency cash advance and airline ticket assistance, shipment of personal replacement items, insurance claim assistance and auto glass replacement referrals. This list is intended as an overview and may vary depending on the specific Honda Care plan you choose.
Honda Service Under Warranty
Although Honda vehicles are some of the most reliable, they are not exempt from problems ever so often. If while under warranty you encounter a problem with your Honda, you'll be covered 100% and pay $0 as long as the vehicle is still under warranty and the repair is covered. This applies to all its warranties, whether they are part of a new car purchase, certified pre-owned or through Honda Care's extended warranty plan.
Extended warranty plans can be purchased through the manufacturer or through a third-party provider. There are pros and cons to both, so we recommend doing research based on your Honda model, but to give you a headstart on your research we dive into third-party providers later in this blog.
Honda Care Extended Warranty Benefits
If you're considering a Honda Care extended warranty, there are some pros that stand out:
Easy and Convenient – It's easy to extend your warranty through Honda.
Familiarity -The Honda Care extended warranty plan is simply an extension of the Honda New Vehicle Limited Warranty, so you're already familiar with it and understand the terms and conditions.
Certified Honda Technicians – You can trust your vehicle will be in good hands because only certified Honda technicians are approved to make repairs on your Honda.
Certified Honda Parts – Only genuine Honda parts are used when repairing your car, so you know it will be the right part and optimized for your model.
What Does a Honda Extended Warranty Cost?
One of the first questions you ask when doing research usually relates to cost. Specifically, how much does the Honda extended warranty cost? This is an important question because it helps you figure out a budget and can be used for comparison purposes.
Unfortunately, Honda extended warranty costs are not cut and dry. This is not specific to Honda. You'll find that costs for extended warranties are not posted online. This is because extended warranty costs are very specific and based on many factors. When shopping for an extended warranty, either through Honda or a third party, a cost will be generated based on your specific vehicle's details. A few factors that determine cost of an extended warranty include:
Vehicle age
Mileage
Deductible
Coverage type
Term length
Existing factory coverage
In general, you can expect to pay anywhere from $850 to $3,000 for a Honda Care extended warranty plan. According to some research online and through Honda chat forums, it was noted that a Honda Care plan with a $0 deductible that will extend your coverage 4 years (or last up to 7 years/100,000 miles) will cost about $2,900. Some consumers said their 7-year/100,000 miles plan cost about $2,500.
Through our own quote submission process for non olive.com® programs, we received quotes for four of Honda's most popular models: CR-V, Accord, Civic and Pilot. And because Honda Care is only available to vehicles that are still within the original manufacturer's warranty, the oldest model year we were able to get a quote for was 2018. Other factors that were used for our quoting research include: 35,000 miles, location chosen was one that experiences the four seasons for a vehicle that would not be used for commercial purposes. Based on this information, Honda Care extended warranty quotes came in as low as $860 to $1,650 on the high end for these specific models/years. We also noted that the price decreased by $100 each time when we opted for a $100 deductible. See a high-level overview of the Honda Care extended warranty costs below.
As noted, the cost of your Honda Care contract will depend on several factors. Our research is meant to be a guide. Per our research we noticed that the "bigger" the vehicle the more expensive the plan got, so you'll want to get a quote from Honda if you're considering an extended warranty through its Honda Care program.
Hong Long is the Honda Warranty?
Since Honda's extended warranty, as part of Honda Care, is basically an extension of the manufacturer's warranties it's important to not only understand what is covered under each, but just as important is knowing how long the Honda factory warranty lasts. It's a good question: How long is the Honda warranty? The New Vehicle Limited Warranty will cover your Honda bumper-to-bumper for 3 years or 36,000 miles, whichever comes first. The Powertrain warranty lasts up to 5 years or 60,000 miles. If you're looking to get an extended warranty from Honda, you'll need to do so before the vehicle reaches 3 years or 36,000 miles. It can be a bit confusing because the powertrain warranty will cover you for up to 60,000 miles or 5 years, but it's the 3-year/36,000 mile bumper-to-bumper warranty that dictates whether or not your Honda is eligible for Honda Care's extended warranty.

Assuming your Honda is less than 3 years old or has less than 36,000 miles, you are eligible for a Honda Care extended warranty. Under your extended warranty coverage your Honda could be covered for up to 8 years or 120,000 miles. This means that if you choose to extend your coverage with Honda to the maximum, you'd be extending the 3-year/36,000 mile warranty for another 5 years and 84,000 miles (8 years/120,000 miles).
Honda also offers other coverage length terms to meet a variety of consumer needs. For instance, you could choose to extend coverage for 3 years, 4 years or 5 years. Each coverage length term also allows you the flexibility to choose your mileage coverage for that time period – up to 80,000 miles, 100,000 miles or 120,000 miles. This means that you could extend your coverage 3 years for up to 80,000, 100,000 or 120,000 miles. The amount of years and miles are not tied and can be customized to fit your driving habits based on these increments – 3 year, 4 year or 5 year extension with either 80,000 miles, 100,000 miles or 120,000 miles.
Honda Warranties:
What is the Powertrain Warranty for Honda?
Here is a breakdown of the Honda warranties. Knowing what is covered by each will help you better navigate through the Honda Care extended warranty plan.
What does the powertrain warranty cover?
The Honda powertrain warranty covers your vehicle for the big power components for 5 years or 60,000 miles. These are the components that make your car move and include the components that make up the engine, transmission/transaxle, as well as both the front and rear wheel drive systems.
What is the bumper-to-bumper warranty for Honda?
Through Honda's New Vehicle Limited Warranty, also known as the bumper-to-bumper, your Honda will be covered from any defective parts as result of material or workmanship under normal use. Honda will repair or replace any defective part free of charge. This warranty will also cover the original battery, key fobs and remotes for the first 6 months. The original wiper blades are also covered for 6 months. As part of this warranty, you'll also benefit from wheel balancing and wheel alignment for the first year or 12,000 miles, whichever comes first. And air conditioning coolant is also covered for the first 24,000 miles or 2 years.
What is a Honda certified used car warranty?
All Honda certified pre-owned vehicles are covered under the Pre-Owned Vehicle Coverage for the first 12 months or 12,000 miles with bumper-to-bumper coverage (the same as the New Vehicle Limited warranty) and benefit from 7 years or 100,000 miles of powertrain coverage.
What extended warranty does Honda offer?
Honda offers extended warranty options for its vehicles through Honda Care. Honda Care extended protection plans will extend the manufacturer's warranties up to 5 years for a total of up to 8 years or 120,000 miles.
Is my Honda Still Under Warranty?
If you purchase a brand new Honda, then you'll be eligible for both the Powertrain and New Vehicle Limited warranty. These warranties take effect on the day of purchase. To find out if your Honda is still under warranty, all you have to do is call your dealership and ask them to look up your warranty information by providing them your VIN (vehicle identification number).
If you purchased your Honda used from a third party, then your Honda may be covered by the original warranties, but only if the vehicle is less than 3 years old and the mileage is less than 36,000 miles. If the used vehicle is out of warranty, then it is not covered. If the used Honda is covered by a Honda Care extended warranty, it may be transferred to the new owner for $50, so it's worth checking to see if the used Honda you're looking to purchase is covered under Honda Care.
Honda Extended Warranty Terms and Conditions?
As with any warranty, there are terms and conditions you should pay attention to. The Honda Care extended warranty plan will require you to have repairs done only at a Honda dealership by a certified factory Honda technician using only genuine Honda parts. In some cases and depending on the repair, Honda may require proof of service and maintenance records, which also must have been conducted at a Honda dealership. Furthermore, in order for a vehicle to be eligible for the Honda Care extended warranty, the vehicle must be less than 3 years old or have less than 36,000 miles. It does not matter how many owners the vehicle has had, the condition is that it falls within these time and mileage parameters.
Limitations Recap:
Repairs must be conducted at a Honda dealership.
Work can only be performed by a certified Honda technician.
Only Honda genuine parts are approved for the work.
Vehicle must still be under the Honda bumper-to-bumper warranty to qualify for Honda Care.
Pro-Tip – Keep track of all maintenance and service records in case you ever need them for an auto claim or auto repair, which can also serve as proof of service and provide valuable notes in some cases.
Honda, Can I Cancel my Extended Warranty?
Honda backs its products and offers free cancellation of its Honda Care extended warranty package. According to the Honda website, you can cancel Honda Care at any time and for any reason. If you cancel within 60 days, you will receive a 100% refund. After that, refunds are prorated by the time left on the contract or the mileage used.
What is The Best Honda Extended Warranty?
What To Look for With Third-Party Extended Warranty Providers
When purchasing an extended warranty for your Honda, you'll have two choices. You can either choose to purchase it directly from Honda, or you can choose extended warranty coverage from a third-party provider, like olive®.
Olive® offers vehicle service contracts, commonly referred to as extended warranties, for several Honda models. Consumers can pick their coverage plan and their deductible with low monthly payments that allow you to pay as you go. And best of all, there are no contracts with olive®, however once your rate is set, it is locked in for a three-year term, meaning the rate won't increase for three years.
Pro-Tip: Visit olive® at shop.olive.com to get an instant online quote for your Honda.
Benefits of Considering a Third-Party Provider
While Honda Care is easy and convenient, there are benefits to considering an extended warranty for your Honda from a third-party provider.
Third-party extended warranty service providers often offer more flexibility and options. For instance, with olive® you're able to customize your plan to meet your coverage needs and choose your monthly payments and deductibles to meet your budget needs. You can also choose any certified repair shop for repairs, not just the Honda dealership. You can also buy anytime. Unlike Honda, you don't have to commit to an extended warranty within the first three years of owning your Honda. You can choose to purchase anytime. Some will have mileage limitations, but those limitations are higher than 36,000 miles.
There are lots and lots of extended warranty companies and unfortunately many of them may not be reputable or trustworthy so it's important to do some research. If you're in the market for an extended warranty for your Honda, check into the company's reputation, customer service records, coverage options and pricing structure. Here is checklist of questions you should ask when sourcing a third-party extended warranty company:
Are they registered with the BBB? What's their rating?
What do their online reviewers have to say about them?
Is their customer support transparent, allowing for multiple ways of getting in touch with them?
Is their claim process easy or complex?
Are there multiple plans offered to fit any budget?
Can you cancel at any time?
Can you take your vehicle to a dealership or service center of your choice? What are the restrictions?
Do you need to pay your claim up front, or is it reimbursable upon completion? Or even better, do they pay the service center directly?
olive® – Extended Car Warranty Solutions You Can Count On
Even the most reliable vehicles could benefit from having a partner like olive®. If you decide to get an extended warranty for your Honda, consider protecting your investment with olive®. For nearly 20 years olive® and its affiliates have been providing coverage for vehicles in a consumer-friendly way.
Get peace of mind with olive's Mechanical Breakdown Insurance. Why Choose olive®?
No waiting period
Start coverage with up to 140,000 miles on your vehicle, and you will be covered to 185,000 miles
No yearly mileage limits
Coverage across the U.S. and Canada
Manageable monthly payment options
Cancel anytime
Best of all, our mechanical breakdown insurance ("MBI" for California residents) or vehicle service contracts ("VSC"for the rest of the US) have no yearly mileage restrictions up to 185,000 Miles. So whether you sign up with 36,000 miles or up to 140,000 miles on your vehicle, you are covered all the way up to 185,000 no matter how many miles you drive in a year – that's 65,000 more miles than Honda Care can offer. No one else's "extended car warranty" solution in the industry matches that.
You can get a quote online today and be covered tomorrow. Best of all, our products, customer service and reputation for excellence have earned us an A+ rating with the Better Business Bureau, and we have partnered with some of the insurance industry's largest companies to back us. We're in the business of helping you live life covered!
Instant Online Quotes for Extended Warranty Solutions for Honda vehicles are available at https://olive.com/.