Topics Covered in This Article
Launched in 1976, Honda's then newest model, the Accord, has been a prevailing choice as a family-sized sedan that has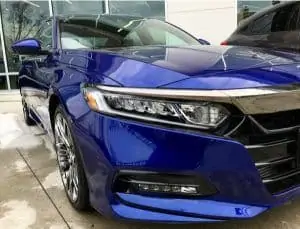 grown in popularity year after year.
In the era of crossover SUVs, practical mid-sized cars are getting harder and harder to come by. Rivals of the Honda Accord include the Chevrolet Malibu, Nissan Altima, Toyota Camry, Kia Optima, and Hyundai Sonata. But one vehicle continues to stand out when compared to all others currently being offered in this shrinking automobile category – the Honda Accord.
As one of the largest midsize sedans available, proponents still offer adjectives like "nimble" and "peppy". Critics come back with comments like "noisy" when cruising and "bothersome" blind spots.
If you are considering buying a used car that has under 140,000 miles and is a 2012 model or newer, get a free quote for one of our "extended car warranty solutions".
100% Online, 9 Coverage Options and No Robocalls!
Regardless of which camp you choose to join, there's no denying that the Honda Accord scored BIG where a family sedan should: the Honda Accord was reported to have achieved a perfect 10 out of 10 in safety in recent Car and Driver tests. In fact, Car and Driver has been so impressed with the Honda Accord that it appears like a permanent fixture on their yearly "Top Ten Best" list and also has a spot in the coveted Editors' Choice category for 2021. Car and Driver had this to say, "The Accord boasts a spacious trunk that will make grocery runs a snap and a back seat is commodious enough for two adults for long road trips. The roomy interior also easily accommodates multiple child seats for growing families."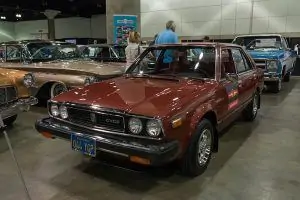 Honda gave the Accord a slight styling update – both inside and out – for 2021. A new exterior color, a recalibrated throttle for quicker off-the-line performance and even a rear-seat reminder to alert drivers to check the back seat before leaving the vehicle, if a back door was opened prior to beginning to drive. The Honda Accord's infotainment system was upgraded, as well. But much to the chagrin of old-school Accord lovers, the 6 speed manual transmission will no longer be offered in 2021.
Below are some of the main changes made to the Honda Accord over the past few years according to cars.usnews.com:
2017: This was the last model year for the Honda Accord coupe
2018: A fully redesigned Accord was launched featuring turbocharged engine options, a larger trunk, and more standard safety features
2019: 2.0-liter engine became standard in the Honda Accord Touring model
2020: There were no notable changes to the Accord in 2020
2021: More standard and available infotainment features; Sport Special Edition trim joins the Accord lineup; EX trim is dropped. Purchasers need to keep in mind that the 6 speed manual transmission is no longer being offered starting with the 2021 model year. Transmission options are the ten speed automatic or the continuously variable automatic transmission (CVT).
Honda Accord Reliability
The Honda Accord is rated as one of the most reliable mid size cars on the market. This is not a one-time anomaly…The Honda Accord has been rated high in reliability year after year. It has been one of the best selling family-sized vehicles for over 15 years straight. These facts also make the Honda Accord's resale value one of the highest.
2021 is no exception. J.D. Power predicts that the reliability score of the 2021 Honda Accord to be 82 out of a possible 100 points. That scores the Accord as "GREAT" when it comes to reliability.
Over the years, there's been an ongoing battle on which is the best – the Toyota Camry or the Honda Accord. In the reliability race, Accord scored a 4.5 out of 5 possible points. This ranked it 1st when compared to all 24 midsize cars. The Camry scored 4.0 out of 5, ranking it 3rd. Plus, the Honda Accord's cost of ownership is excellent and significantly lower than the Toyota Camry. Game. Set. Match.
Honda Accord Reliability Issues
Even with these high reliability marks, there have been some issues with the Honda Accord's reliability in the past.
Honda had to recall model years 2005-2010 due to transmission problems.
If there's one problem that has plagued the Honda Accord throughout the years, it's premature transmission failures. The most common is to rebuild or even replace the transmission. The average cost to repair the problem is just south or $3000 and the issue generally occurs around 97,000 miles.
How Reliable Is The Honda Accord?
Again, the Honda Accord has been a very reliable vehicle but it only makes sense to offer some of the more distressing information we found. Later in this blog we'll talk about specific mechanical issues that have been reported by Honda Accord owners.
So…Are Honda Accords Reliable? Yes!
If you still have concerns about buying a used, late model Honda Accord, simply look into a third party warranty with a reliable company like Olive.com®.
Honda Accord Hybrid Reliability
The Honda Accord hybrid was launched in 2005, giving it a number of years to "get it right."
Packed with safety features, the 2021 Honda Accord hybrid is a good, midsized car offering much better fuel economy than the non-hybrid model. However, mpg estimates are noticeably below those of other top rated hybrid models.
In overall reliability ratings, turning again to the US News and World Reports scorecard, JD Powers gave the Honda Accord hybrid a reliability rating of 82 out of a possible score of 100. This places the Honda Accord hybrid #1 out of 14 cars rated in reliability in the category of hybrid and electric cars. Additionally, the Honda Accord hybrid holds its value well. It has a resale value estimated at 42.7% of purchase price after 36 months and 31.7% after 5 years.
Most Reliable Honda Accord Year
Honda Accords models for years 2018-2021 are some of the best and most reliable vehicles that there has ever been. According to Consumer Reports, Honda is one of the top auto brands when it comes to longevity. The average life expectancy of an Accord is more than 15 years! A Honda Accord can last between 200,000 and 300,000 miles when cared for properly.
Honda Accord Problems
No car is without problems however. Repairpal.com can help uncover the most common issues based on complaints by actual Honda Accord car owners. If you're curious about more information regarding a particular issue, check out https://repairpal.com/problems/honda/accord
Honda Accord Common Problems
Ignition switch failure causing "no start"
Check Engine and D4 Lights illuminating and flashing
Radio and climate control display goes dark
Faulty door lock actuator
Warped front brake rotors causing vibration when braking
Warm air coming from air conditioning
Front compliance bushings may crack
Porous engine black casting causing engine oil leaks
Driver's door latch assembly breaks off internally
Engine mounts cause vibration and rattle
Problems shifting into 3rd gear
Bad rear hub and bearing units
Light burns out on clock
Leaky tail light gaskets
Temperature knob breaks
Additional issues with the Honda Accord have been reported, including:
Honda Accord Transmission Problems
25 Honda Accord model years were affected by shifting issues associated with the automatic transmission. It was discovered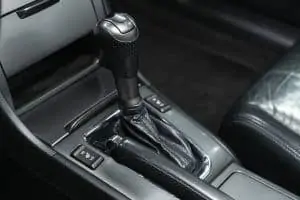 that when the transmission shifted roughly, failure is likely mechanical and due to the transmission. If the transmission worked normally, the cause was either a faulty sensor or dirty transmission fluid. Regardless, it was necessary to use professional diagnostic equipment to find and repair the problem. Strict adherence to manufacturer's maintenance schedules is advised to help with this problem.
Some of the early warning signs that your Honda Accord is having transmission issues:
Strange, burning smells
Transmission fluid leaks
If you notice a grinding sound when you shift gears
Your transmission shifts gears but the result of the shift is delayed
Honda Accord Automatic Transmission Shifting Problems
At an average mileage of 143.301, rough shifting could develop in model years including, 2016, 2015, 2014, 2013, 2012, 2011, 2010, etc. (Actually EVERY year since 1994!). So to answer the question, "do Honda Accords have transmission problems," we'd have to say, "yes, they often did."
Cost Of Honda Accord Transmission
The estimate of a new Honda Accord transmission could be as much as $3,500.
Honda Accord Starter Problems
Accord owners have reported all types of issues with their car's starter.
Here's a list of things to watch (or listen) for that may indicate a starting system failure:
Engine Won't Crank or Start
Engine Cranks Slowly
Grinding Noise While Starting the Engine
Whirring Noise When Trying to Start the Engine
Engine Intermittently Fails to Crank or Start
Honda Accord Starter Replacement Cost
The price to replace a starter on a Honda Accord is estimated between $535 and $748, including labor costs.
Honda Accord Cvt Transmission Issues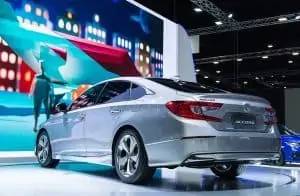 Owners of Honda Accords with CVT Transmission problems encountered slipping, overheating, sudden loss of acceleration and shuddering. CVT transmissions are difficult to work on and even basic and routine maintenance often needs to be performed by a trained auto mechanic.
Honda Accord Steering Problems
Issues reported with the Honda Accord's steering has caused an investigations of over 1 million cars, staring in 2013 and ending with the 2015 model year.
Owners reported that without warning, the steering caused the car to pull sharply to one side.
Honda Accord Acceleration Problems
Some Honda Accord owners reported that the Honda Accord experienced hesitation and sputtering during acceleration.
Honda Accord Brake System Problem
Issues like a grinding noise, scraping and metallic sounds from the brakes and increased stopping distances have been reported by many Honda Accord owners. The Car Complaints website notes two major complaints have been filed by the National Highway Traffic Safety Administration (NHTSA); one reporting that the Honda Accord's brake pedal did not respond correctly and the second, and most serious of the two allegations, is that the car's automatic emergency braking system engaged without warning while the owner was traveling at 55 mph. The Accord owner reported that the dash light came on automatically and the vehicle was thrown into a heavy braking posture immediately.
Honda Accord Bluetooth Problems
In 2010, the EX-L Honda Accord model included Bluetooth as standard equipment. But the connectivity only worked with "compatible" mobile phones. Since that time, owners have published claims of problems with Honda's "handsfreelink" and Bluetooth capabilities. There were so many reported issues that many Honda dealerships started posting web pages and blogs to help Honda owners solve their problems.
Here's one such post:
https://www.meridianhonda.com/blog/why-is-my-hondas-bluetooth-not-working
Emission System Problem Honda Accord
Emission issues can be as minor as a small vacuum leak, or be major problems with the catalytic converter. While there have been many accounts of 2013 Honda Accord catalytic converter problems, the "check emissions system" light also turned on for a lot of 2018 Honda Accord owners and this issue seems to have continued into the 2021 model year.
Not fixing this problem can manifest into a lack of engine performance and may affect your fuel economy. The vehicle may run at a higher temperature and you could experience overheating. This issue was reported in Honda Accord hybrids, as well.
Honda Accord Turbo Problems
The Honda Accord is equipped with a 1.5 turbo engine that has all the benefits of a small engine (fuel economy) but can still give you an exhilarating ride. Sounds great, right? Read on…
As great as this sounds, it is not perfect. There have been reports by Honda Accord turbo drivers where the car stalls, misfires, the engine can't warm up properly and excessive carbon build up has occurred. Additionally, owners have commented that the car becomes "limp" – limiting the maximum speed to under 20mph.
Over-dilution of oil with fuel has been diagnosed as the cause of many of these problems.
In fact, there were so many reports of oil "dissolution", Honda provided a free product update and extended the warranties on certain, affected components. When this problem was present, owners reported smelling raw fuel both inside and outside the car. But you should also know that many of these complaints came from areas of extremes – both in extremely cold weather but also in hot weather states like Texas, Arizona and California.
Honda Accord Door Lock Problems
On older sedans, Honda Accord owners reported that the doors would not unlock using either the remote or the inside activation switch. Also reported was that doors did not lock automatically once vehicle reached 15 mph. Additionally, doors were reported to relock themselves immediately after being unlocked.
Honda Accord EGR Valve Problems
When the EGR value is stuck or clogged up, inefficient combustion occurs. Honda Accord owners experienced temperature increases, pinging sounds and surging when accelerating due to EGR valve problems.
Cost To Replace EGR Valve Honda Accord
Estimated costs to replace a EGR valve in a Honda Accord can run about $320, as estimated on RepairPal.com
Honda Accord Water Pump Problems
A crucial component to keep you Honda Accord's engine cool, water pumps should last for 100,000 miles or longer. Symptoms of a failing pump include overheating, coolant leaks and whining noises.
Honda Accord Clutch Problems
On older Honda Accord vehicles, there were reports of difficult shifting and grinding while shifting. Both can be caused by a bad master cylinder clutch. Estimates to repair or replace a Honda Accord clutch can be between $297 and $341.
Honda Accord CV Joint Problems
The CV is a drivetrain component that delivers power from your transmission to the wheels. If you notice that your Acccod "clicks" when turning – you may have a bad CV axle. If you see grease on the inside edge of the tires – you have may have a bad CV boot. If you notice vibration while driving – it could be a bad CV joint (but it could be something else as well). Replacement is pricey. CV joint replacement on a Honda Accord could run you over $1200.
Honda Accord Fuel Injector Problems
There have been many Honda Accord owners who have complained about reduced engine power, stalling, poor gas mileage and vibration. These symptoms may all be caused by a bad fuel injector.
Honda Accord Maintenance Schedule
The factory suggested maintenance schedule for the Honda Accord starts at 7,500 miles and continues through 120,000 miles.
Every 5,000 to 7,500 miles: Oil and filter changed. Fluids like transmission, power steering, wiper fluid and coolant should be checked. Tire tread should also be inspected.
Every 15,000 to 30,000 miles: Air filters should be changed every 15,000 miles. At 20,000 you will need a new fuel filter. At 30,000 replace your steering fluid and inspect your HVAC, brake pads and hoses…these along with consistent oil changes every 5,000 to 7,500 miles and continual monitoring of your tire tread.
Every 35,000 to 50,000 miles: You may need a new battery at around the 35,000 mile mark. At 40,000 miles you will probably need new spark plugs. An inspection of the ignition system and suspension should be performed.
Every 60,000 miles: change the transmission fluid. Get a thorough inspection of your engine and it's other system's components.
The Honda Accord's average annual total cost for repairs and maintenance is only $400. That compares to $526 for other midsized cards. The average annual cost of repairs for all other vehicles is over $650.
Honda Accord Hybrid Maintenance Schedule
Keeping the eco-friendly Honda Accord hybrid vehicle running right requires routine maintenance, just like the other Accord models.
The maintenance schedule for the Honda Accord hybrid is as follows:
Change the oil filter every year – unless the "maintenance due now" light is flashing.
Air filters get changed every 15,000 miles.
Coolant should be changed at 7,500 miles and then again every 15,000 miles after that.
The hybrid Accord's spark plugs should need changing every 60,000-100,000 miles
Brake fluid will need service every 25,000 miles.
How Much Is A Honda Accord?
There are several different Honda Accord models, each with their own price point.
The Honda Accord LX has a starting MSRP of $25,085.
The Honda Accord Hybrid is priced at $27,585.
The Honda Accord Sport has a MSRP of $28,445
The Sport SE pricing starts at $29,935.
The Honda Accord EX-L model has a sticker price beginning at $32,305.
And the top-of-the-line Honda Accord Touring is priced at $37,915
Car and Driver points out to that their "best choice" in Accords is the 252 horse power, 2.0 liter four cylinder Sport model, but they prefer the optional turbocharged 2.0-liter, four-cylinder engine. They pointed out that Honda Accord hybrid option might also be a good pick. The hybrid option offers a four cylinder engine powered by two electric motors.
Additional note: USNews.com selected the Honda Accord Sport model as their top choice, also.
Best Honda Accord Year
Motorbiscuit.com tells us that the Honda Accord earned a perfect five out of five stars for reliability in 2011, 2012, 2013 and 2015. In 2013, 2016, 2019 and 2020, it scored four stars in the owner satisfaction category.
Best Honda Accord
The Honda Accord has an excellent track record in overall reliability and driver satisfaction. Overall, 2013 is the model year with the highest scores in reliability AND owner satisfaction.
Model years 2000 through 2003 and also model year 2008 are consistently listed as years to avoid.