looking for a Chevrolet extended warranty?

olive uses terms like "Warranty" and "Extended Warranty" as a means of relating to what most consumers recognize and search online.
olive's mechanical breakdown insurance keeps your Chevrolet moving & your money in your pocket
click today. covered tomorrow™. no yearly mileage restrictions.
coverage for your Chevrolet that keeps up
without a Chevrolet extended warranty, repairs can be costly
Chevrolets are well built, dependable vehicles. You count on them to be just that. But what happens when they prove otherwise? Just like with any vehicle, no matter how well crafted, items eventually break down. It is not uncommon to bring your Chevrolet in for repairs. olive® wants you to be prepared when the unexpected occurs so you don't have to worry about going into debt, depleting your savings account or being stranded due to an expensive breakdown.
Who is olive®?
olive® is shaking up the way Chevrolet drivers look at Mechanical Breakdown Protection beyond the basic Vehicle Service Contracts commonly referred to as Extended Warranties. Mechanical Breakdown Insurance works in conjunction with your original manufacturer's warranty or your Chevrolet extended warranty with Chevrolet. The dependability you can expect is only as good as the make and model is and how it holds up. But with olive®, you can count on the same level of confidence to keep your Chevrolet protected.
why choose olive® to cover your Chevrolet?
No waiting period-quote today, covered tomorrow.
No yearly mileage limits-we cover you up to 185,000 miles no matter quickly you get there.
Manageable monthly payments.
Cancel anytime
100% online process-or give us a call-your choice!
BBB A+ rating means coverage for your Chevrolet you can trust
Our products, customer service, and reputation for excellence have earned us an A+ rating with the Better Business Bureau and we've partnered with some of the insurance industry's largest companies to back us. We're in the business of helping you live life covered!
customize your coverage
olive® knows that monthly bills can add up which is why it can be a big blow when your vehicle, the vehicle you rely on for daily transportation, has an unexpected set of repairs needed. Our goal is to limit the impact to an agreed upon deductible and to get you serviced and back on the road.
why cover your Chevrolet with olive®?
Simple, transparent coverage plans to choose from
No waiting period for coverage – You can be covered overnight
Prices are fixed for the life of your term
Cancel anytime
Choose the deductible that makes most sense for your budget
No annual mileage restrictions
Coverage across the USA and Canada, no matter where you go
Best of all, because we are an insurance product, you will always have the protection of a powerhouse carrier securing your policy.
olive® covers vehicles up to 10 years old, going back as far as 2011 (until winter, 2021), including 2011, 2012, 2013, 2014, 2015, 2016, 2017, 2018, 2019, 2020, 2021.
current Chevrolet models covered
| | | |
| --- | --- | --- |
| 1500 Pickup | 1500 Van | 2500 Pickup |
| 2500 Van | 3500 Pickup | 3500 Van |
| Astro | Avalanche | Aveo |
| Blazer | Bolt EV | Camaro |
| Captiva | Cavalier | City Express |
| Classic | Cobalt | Colorado |
| Corvette (2019 & older) | Cruze | Equinox |
| HHR | Impala | Malibu |
| Monte Carlo | S10 Blazer | Sonic |
| Spark | Spark EV | SSR |
| Suburban | Tahoe | Trailblazer |
| Traverse | Trax | Uplander |
| Venture | Volt | |
Remember, we personalize your rate for your vehicle so you don't pay a penny more than you should.
olive's online quote-to-purchase process is user-friendly and integrates the database power of some of the industry's most respected secure sources. 2 entries, you choose the coverage level that suits you best and voila, on to the purchase!
Chevrolet's Known Repair Concerns
Most car manufacturers have recalls that consumers deal with from time to time. Chevrolet is no exception. Even though Chevrolet vehicles tend to be quite reliable it doesn't mean you shouldn't be aware of some common issues that can be found across many Chevrolet makes and models.
Servicing your Chevrolet will help but it won't avoid wear and tear and unexpected repairs needed. Below are some of the common Chevrolet repairs to be aware of.
Engine/Engine Sensors Failure
Dash and Electrical/ Motor Failure
average Chevrolet repair costs with and without olive®
Car repair costs have been raising across all four U.S. regions over the past several years. The average Chevrolet labor costs at an average of $105.00 per hour which can add up per incident.
In the event a repair is needed, you pay only your deductible.
with ®
with ®
with ®
Claims Assistance
Rest Assured. You have instant online access to coverage, and if needed, filing a claim is simple. Our customer advocates are here to help!
Once your claim is filed, pick your service center, show them your insurance card, pay your deductible and any non-covered parts and you are on your way!
Coverage is only a click away, and access to your account is virtually everywhere, quick, convenient, and Earth-friendly.
olive® is a better way to protect the investment and freedom you know as your car. With that first click comes the convenience of getting protection directly, and not from some third-party broker. We do this by providing affordable, accessible coverage for all vehicle types. Our frictionless mechanical breakdown protection even rescues long-distance trips from total ruin by providing overnight lodging for members, no waiting period required.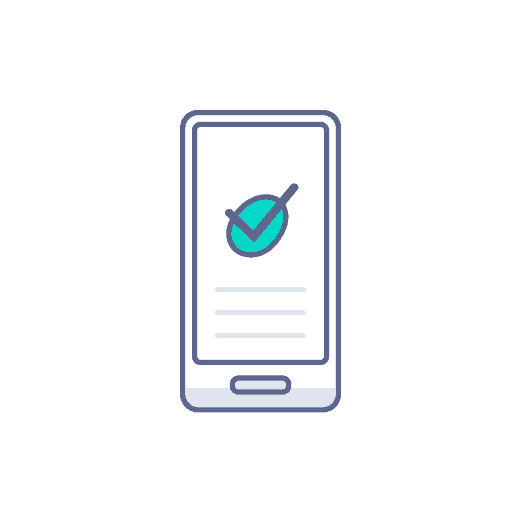 request a free quote
Coverage is only a click away, and access to your account is virtually everywhere, quick, convenient, and Earth-friendly.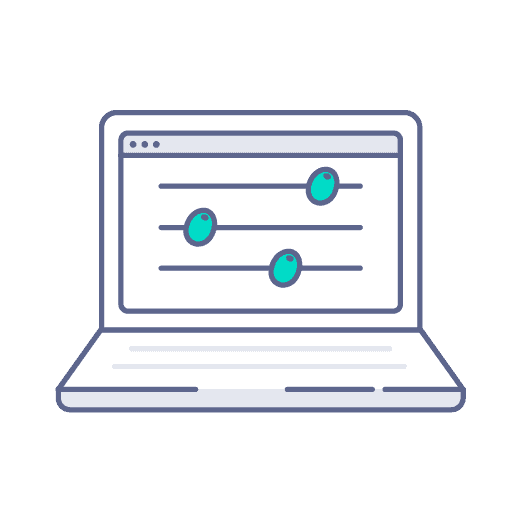 customize your plan
From high-mile commuting, to low-mileage weekend fun, olive® has a perfect plan to cover your adventures.
convenient. straightforward. comprehensive.
Every year the cost of vehicle repairs continues to climb as vehicle complexity increases. The average cost of a single repair ranges from $500 to 600 dollars. Sound steep? It is, and that can be a real hit to the piggy bank. On average, drivers 18-34 paid between $2,000 and $3,000 in vehicle maintenance and repairs over five years of vehicle ownership. And that's just the average. Many car owners paid more!
olive® is a better way to protect the investment and freedom you know as your car. We do this by providing affordable, accessible coverage for all vehicle types. Simply pick a plan that suits you, select a manageable deductible, and away you go. Click today and you're covered tomorrow.
Life happens quickly. olive® is coverage that keeps up with you.
Original Equipment Manufacturer (OEM) warranties are included in your Chevrolet purchase and they usually cover items under the hood like the engine and transmission wear and replacement along with internal components and electrical. However, each car manufacturer offers a different set of coverages.
As to Chevrolet, the current warranties offered are as follows:
Bumper to Bumper Limited Warranty – Three Years, 36,000 miles, whichever comes first.
Electric and Hybrid Warranty, Eight Years or 100,000 miles, whichever comes first.
In addition, Chevrolet owners receive Powertrain Limited Warranty of 5 years, 60,000 miles whichever comes first.
Emission Control System Limited Warranty of Two years 24,000 miles, whichever comes first.
Chevrolet 24-hour roadside assistance
You can learn more about Chevrolet OEM information here:
All About The Chevrolet Warranty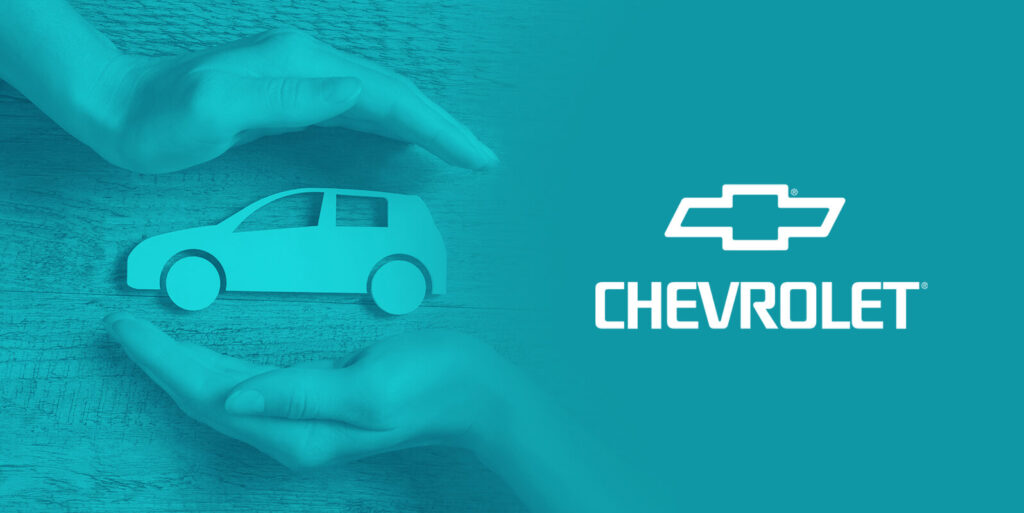 Car repair coverage that's included with the sale of a car, such as a bumper-to-bumper warranty and powertrain warranty, only last for a limited time. These plans are designed to cover factory defects for the first few years of ownership. After that, unless you have a vehicle service contract (also known as an extended car warranty), you will have to pay for repairs out of pocket.
In 1911, the Chevrolet Motor Company of Michigan became a part of General Motors. Chevy is known for its popular and affordable models as well as iconic American sports cars like the Corvette. When you buy a new Chevy today, here is what is offered through the Chevrolet warranty.
How long does a Chevrolet manufacturer warranty last for?
If you buy your Chevy from an authorized Chevrolet dealer in the U.S., you will have a limited car warranty. It is included with the price of the car and you don't have to sign up for it.
Though there are some variations that occur depending on the model, here are some of the general guidelines applied to the Chevy manufacturer's warranty:
A limited bumper-to-bumper warranty

Three years or 36,000 miles
A limited powertrain warranty

Five years or 60,000 miles
A rust warranty

Six years or 100,000 miles
These warranties cover the original purchaser of the car and anyone else who owns the car after that as long as it's still under the warranty timeframe. This means that if you buy your car used with just a few miles, you'll still be covered.
What's Covered in a Chevrole

t Manufacturer Warranty?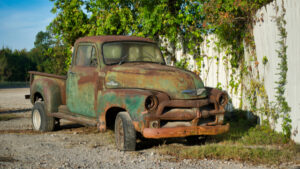 A Chevrolet warranty will generally cover the cost of any repairs (or replacements) due to factory defects on materials, parts and components that happen during the warranty timeframe. The repairs (including towing, parts, and labor) will be done at no cost to the owner as long as it's determined the cause of the repairs are due to:
Defect related to factory materials

Defect related to factory workmanship
Wear and tear are generally not covered under a manufacturer's warranty.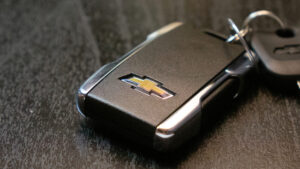 What does a Chevrolet bumper-to-bumper warranty cover?
Chevrolet's bumper-to-bumper warranty will cover repairs and replacements on major Chevrolet-supplied parts for 3 years or 36,000 miles.
Examples of the major components covered are:
Air conditioning

Braking system

Electrical system

Electronics

Engine cooling

Fuel injection

Powertrain (engine, transmission, driveshaft, differentials and axles)

Seals and gaskets

Steering

Suspension
What does a Chevrolet powertrain warranty cover?
In general, Chevrolet offers a powertrain warranty for 5 years or 60,000 miles and only covers repairs or replacements due to factory defects on the car's powertrain:
Engine

Transmission

Driveshaft

Differentials

Axles
What does a Chevrolet rust warranty cover?
Chevrolet offers a rust warranty for 6 years or 100,000 miles that covers rust-through on the car's sheet metal.
What's not covered under a Chevrolet manufacturer warranty?
The Chevrolet dealer facility will determine if the repairs are due to a factory defect and begin working on them.
In general, a Chevrolet warranty will not cover any damages due to:
Abuse or negligence

Accidental damage

Airborne chemicals, road debri, hail and any other environmental condition that can affect the car

Alteration or tampering of original parts

Improper repairs

Installation of non-genuine Chevrolet parts

Lack of recommended maintenance

Misuse of the car, like racing or driving it recklessly

Normal wear and tear (including dings, dents, chips or scratches)

Fire

Theft

Water contamination
Does a Chevrolet warranty cover tires?
A Chevrolet basic limited warranty may cover tire problems due to factory defects but not due to wear and tear.
Does a Chevrolet warranty cover maintenance expenses?
A Chevrolet warranty does not cover the cost of regular maintenance. That is the car owner's responsibility and it's actually a requirement. Remember, your manufacturer's warranty claim may be denied if the dealership determines that you haven't kept up with regular maintenance.
Read our recent blog where we debunk 6 common vehicle maintenance myths.
What happens after the specific time frame of the Chevrolet warranty ends?
Chevrolet's limited bumper-to-bumper covers most of the major parts of your car. After 3 years pass, the powertrain warranty covers the engine, transmission, the driveshaft, differentials and axles for two more years. This coverage is designed to cover factory defects and not wear and tear. This means that any wear and tear that causes your vehicle to break down will result in a repair that you'll have to pay on your own.
Consider buying coverage that can help you pay for repairs. Checking reviews on extended car warranties will help you make a more informed decision.
How does olive.com's MBI and VSC Solutions Extend Chevrolet Manufacturer Warranty?
MBIs and VSCs offers simple, straightforward and comprehensive protection from an expensive bill when your manufacturer's warranty ends or fails to cover your repairs. They are a low-cost monthly subscription that can give you better coverage and more perks, like cash that goes toward your car maintenance costs and an auto concierge service. It's all designed to make your car ownership experience easier, with quick access to your coverage through olive.com®.
olive.com® has created vehicle breakdown coverage that is simple, trustworthy and affordable. Transforming the extended car warranty marketplace through technology and transparency, Uproar.car offers a full suite of worry-free, no haggle car care plans through low-cost, 100% online, monthly subscriptions that drivers can sign up for in less than five minutes. Get an instant quote today!
Chevrolet, an American automobile division also known to owners and consumers as Chevy was founded in 1911. Chevrolet is a division of General Motors Company founded by Louis Chevrolet and William Durant. Chevrolet is one of General Motors' most prominent brands. Today, Chevrolet cars and trucks are sold worldwide. Chevrolet's headquarters is in Detroit, Michigan. Co-Founder Louis Chevrolet was a Swiss race car driver and engineer. With his help Chevrolet designed their first vehicle the Series C Classic Six and it was introduced at the New York Auto Show in 1913. It was a 6-cylinder, 4 door touring model assembled in Flint, Michigan. It was well built but costly so the next several model releases were smaller, 4-cylinder vehicles. In 1914 Louis Chevrolet had several differences with his partner and sold his shares of the company to William Durant.
Chevrolet continued to have success from 1915 – 1922 with the less expensive Chevrolet Series 490. When it was debuted, it was sold for $490.00. In 1919, General Motors commercial trucks were rebranded as Chevrolet. The next set of trucks released was the Chevrolet Truck in 1924. During the 20s and still to today Chevrolet continually competes with fellow American auto manufacturer Ford Motor Company.
Over the years, there have been many popular cars and trucks along with performance vehicles that have come from Chevrolet. Chevrolet's flagship sports car the Corvette, was introduced in 1953. The Corvette has spanned 60 years and eight generations from 1953- 2019. By far above all other American performance vehicles, the Corvette is known as "America's Sports Car". Another sports vehicle launched by Chevrolet was the Chevrolet Camaro. The Camaro was introduced in 1966 and competed alongside the Ford Mustang. Interestingly enough, the Camaro lasted from 1966 – 2002, thru four generations. Chevrolet ceased production in 2002 and then in 2009, Chevrolet entered production with the fifth-generation model. Chevrolet says that to this day there are over 5 million Camaros that have been produced and sold.
Chevrolet has operations in over 140 countries worldwide. The logo and emblem have had minor iterations of the years and it has provided consumers reliable quality, spirited design and optimal performance over the 100+ years in business. With new models, the introduction to hybrids and ecars and new innovation Chevrolet is bound to be producing cars in America for many years to come.
olive® coverage plans keep you moving by paying for unexpected mechanical breakdowns repairs all with a simple monthly payment.
POWERTRAIN PLUS
olive® powertrain plus vehicle service contract takes the benefits of our olive® powertrain plan and turns it up a notch! Covering more than just the major parts, olive® powertrain plus includes power steering, front suspension, brakes, and air conditioning components.
COMPLETE CARE
olive® complete care vehicle service contract coverage is so comprehensive it's easier to tell you what is excluded. While tires and windshield wipers are not covered because they are wear and tear items, just about everything else is covered from your back up assist camera, to your transmission control module-we have olive® it covered.
POWERTRAIN
olive® powertrain vehicle service contract gives you the peace of mind that your drive-train is covered wherever you travel. olive® powertrain covers all of the most expensive items, including every lubricated part of your transmission and engine. It covers other expensive repairs such as your water and oil pumps, thermostat. Got a factory turbocharger? Covered. And that's just the beginning.
olive your commute
Frictionless transactions that get you back in the fast lane separate olive® from other forms of mechanical breakdown coverage. There's no 30-day waiting period when you sign up for olive® coverage.
Click today. You're covered tomorrow.
olive your travels
olive® gives you the confidence to adventure further. We cover your first hundred dollars of a towing bill, all across the continental United States with state-to-state availability.
Go ahead, wander freely; we'll be there.
olive your investment
It's the second-biggest financial purchase you'll ever make. It's a complicated rolling piece of technology and steel. olive® gives you peace of mind as you stockpile memories in your adventure-mobile.
olive® is coverage that keeps up with you.
Stable monthly payments mean you stay on the road to reaching your goal of spending a little R&R in Aruba. If your vehicle does get sent to the mechanic for an emergency repair, olive® is with you. You pay your deductible, and olive® does the rest, paying the rest of the repair cost and dealing directly with the repair shop. olive® keeps worry at bay by shielding you from the unexpected. Sleep soundly, dreaming of icy beverages and white sand, because olive® your mechanical breakdown fears now have a solution.
olive® understands that your car, truck, or SUV is not just another purchase. It's the second biggest financial decision you'll make. With your vacation fund intact and coverage blanketing the continental United States, now might be a good time to head out on that road trip you've been planning. And if that "check engine light" decides to illuminate itself half-way through the Mojave desert, rest assured because you're covered wherever you roam. We even cover the first $100 in towing costs for covered repairs.
yes, olive® is transferrable.
Why are cars with mechanical breakdown coverage more likely to command higher resale value than their uninsured counterparts? Having a mechanical breakdown coverage plan on your vehicle proves to buyers that your car, truck, or SUV has been well cared for. In most cases, purchasing a vehicle that has mechanical breakdown coverage means that the owner has already fixed those vehicle-specific problems that are common to that specific make and model.
Given a choice between two identical vehicles, one with mechanical breakdown coverage transferring with it, and the other without any sort of guarantee, a consumer's clear choice is the vehicle that is covered. olive® helps mitigate vehicle depreciation by adding resale value to your ride. olive® is coverage when you need it, and, when you no longer need it, olive® is coverage you can transfer when you sell your vehicle.
olive® our coverage is backed
Extended car warranties are like a promise, only as good as the person making it.
Last year, over 40 million used cars and trucks were sold in the US alone. Many dealers try to include a Chevrolet extended warranty for used cars sold, but are all extended warranties the same? In a word: no. Extended car warranties are like a promise, it's only as good as the person making it.
olive® is backed by an insurance provider with a long history of satisfying their customers. They've secured a consistent "A" rating from A.M. Best and an "A+" rating from Standard & Poor. We only partner with the best, so our coverage can be the same: the best.
An olive® plan is an excellent alternative to a Chevrolet extended warranty, it's frictionless coverage backed by an insurance mainstay.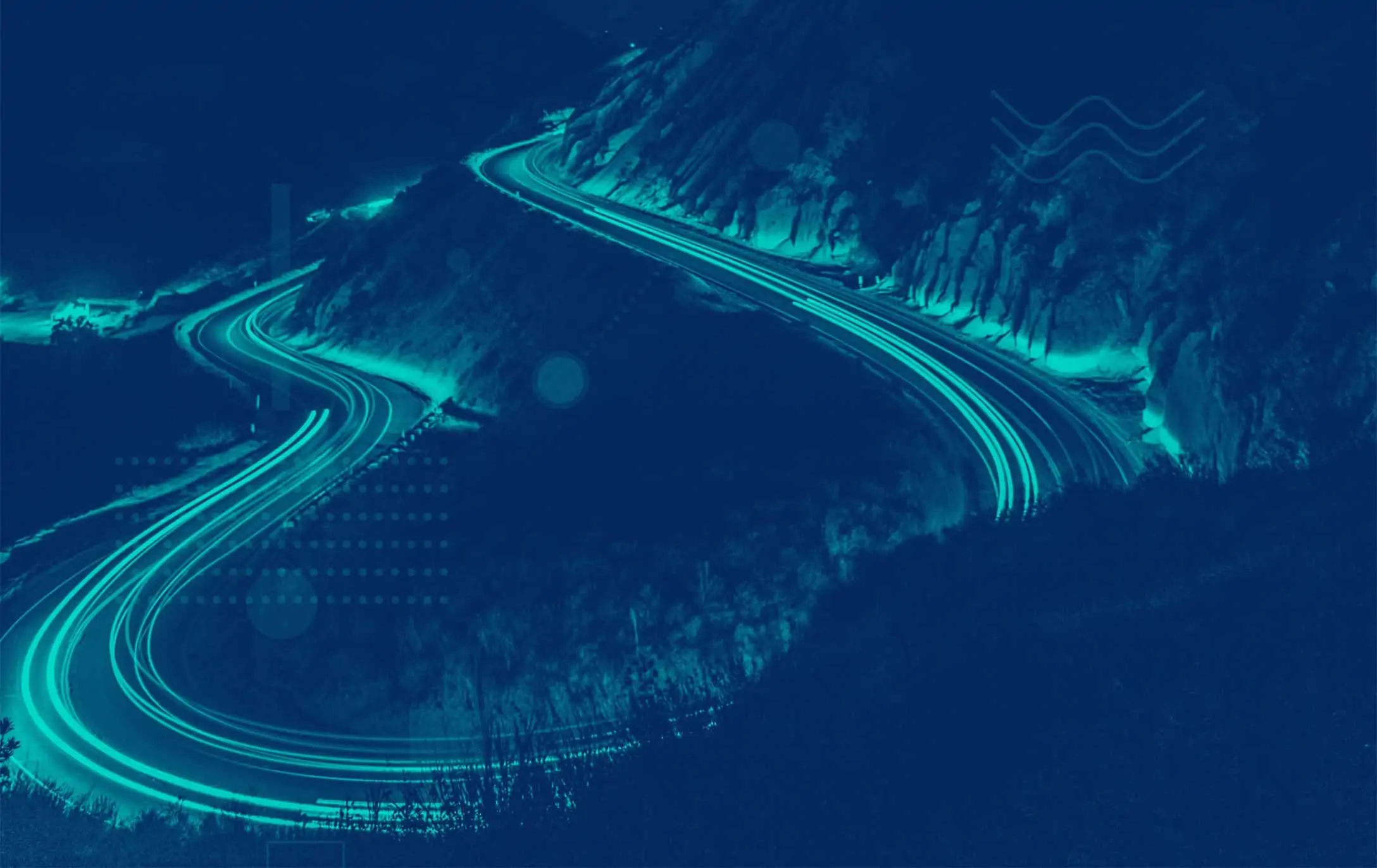 the true cost of ownership
Vehicle complexity is higher than it has ever been, which also causes car repairs to be pricier than they've ever been. The average length of a car loan now sits at 68 months. Over that five-year period of ownership, the average cost for repairs/breakdowns is between $2,000 and $3,000. Many drivers are a breakdown away from taking a serious financial hit.
But it doesn't have to be like that, olive's plans act like an extended auto warranty, paying for serious mechanical repairs as they come up. But, unlike an extended auto warranty, an olive® plan covers more parts than your average extended auto warranty, and olive® is backed by an insurance underwriter with a consistent "A" rating from A.M. Best, an "A+" rating from Standard & Poor. olive® is coverage backed by a rich history of success.
coverage for every driver type
A new vehicle is a significant financial investment and one that can depreciate quickly. Taking care of your investment is vital for the retention of its value. olive® helps keeps your vehicle in pristine condition without the stress of having to pay for large, out of pocket expenses.
expired manufacturers' warranty
There's a reason your manufacturer's warranty only covers bumper-to-bumper repairs for the first 3 years/36,000 miles. After this magical date, your vehicle is likely to require expensive repairs. olive® goes way beyond your vehicle's original warranty, letting you rack up the miles with confidence.
Between soccer practice, laundry, dinner, and impromptu water-balloon fights, we know that family life is a busy life. olive® is here to take the worry out of a mechanical breakdown, so you can keep on schedule and on budget.
It's smart to be leary of over-priced dealer extended warranties (which carry up to 300% markup!) olive® plans cover the big expensive parts and all the little parts that connect them together. olive® is affordable, direct from the underwriter, coverage.
Our olive® Complete Care protection plan not only pays for the covered components, but it pays for the labor and the metal hoses, couplings, seals and gaskets, linkages, and control valves (just to name a few). Now that's coverage superior to an average extended warranty!
When you start adding up the cost of diagnostic time, parts, labor to install the parts, manufacturer installed accessories parts, fittings, gaskets, and couplings, the true cost of a repair becomes a bloated, nightmarish affair.
olive's budget-friendly monthly fee makes a ton of financial sense. olive® coverage acts like an extended warranty, without the financial headache.
sleep
It sounds strange, but peace of mind is one of the best reasons to have olive® mechanical breakdown insurance.
freedom
olive® mechanical breakdown insurance protects you from shelling out hard-earned cash on surprise breakdowns.