Best Driving Schools for New Drivers
As many of you know, driving is one of the most dangerous things we do each day. Whatever your age, there is risk that comes with getting behind the wheel day after day. The number 1 killer of teens are car crashes. As parents, we want to do our best to keep our teens safe. If we can help our children understand the risks they face such as driving at night, inexperience, cell phone usage and distractions from passengers we can help them beat the odds.
Driving programs and online schooling systems are proven to reduce crashes involving teen drivers by as much as 40%. Let's take a look at some of the issues facing new drivers today, some of the risks that should be taken into consideration as well as review the advantages of new drivers attending driving school before they get their license.
Online Drivers Education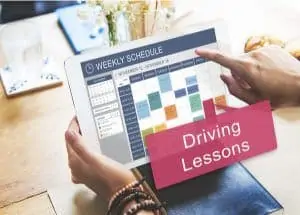 Online Drivers Education programs are offered across the internet. One thing to note, is that not every online school is approved in every state. Drivers Education classroom instruction has been approved in many states and is a requirement in several. The requirements vary, most need the student to be 14.5 – 16 years old and most typically require 30 – 40 hours of learning prior to getting their permit. Most online courses teach the rules of the road, details that will be covered in the written tests and driving tests and general driving laws specific to your State. To understand your specific States guidelines, access your State's Department of Motor Vehicles website. Some benefits to learning online are that your student can do it from home, do it at their own pace and usually the programs can be interactive.
Some top online Drivers Ed courses available for teens:
Driversed.com
Aceable.com
Idrivesafely.com
DriveSafe.com
Private Driver's Education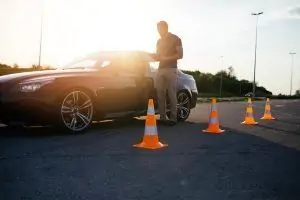 Private Driver's Education is administered by a private agency licensed by the state to train young drivers in a classroom setting. The classrooms areusually at the school's facility and in some states are still offered in high school. Same as the online option, the items covered are learning the rules of the road, discussing the upcoming tests and they usually cover distractions and challenges for new drivers. They are usually taught by professional drivers or licensed driving teachers.
Benefits to attending a drive school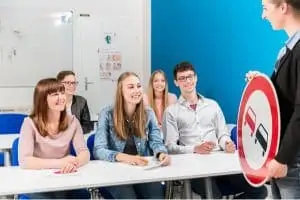 Most driving schools offer a program that teaches young drivers how to operate a car and prep for their drivers license test. Several driving schools now also offer skid safety and how to be a defensive driver as well. Driving Schools give the opportunity to gain valuable on road experience as well as knowledge of the road rules and regulations. We all know practice makes perfect. Driving schools allow the students to practice with professional teachers and drivers to maximize their learning. The goal is to make sure the student is safe and to improve their awareness, confidence, and overall driving capability.
When Vetting a New Drivers Education School
There are several items to consider when selecting a school for your teen driver.
Quality of vehicles – Seeing as though your teens will probably be driving and using the school's cars, it is important to understand their safety features, quality, and maintenance schedules of the vehicles.
Student to Instructor Ratio – Just like regular schools, it may be important to understand the student to teacher ratios of the school. Obviously, any one on one training will be most coveted, but a recommended ratio would be 1 teacher to no more than 5 students.
Certifications – Most often, States typically certify driving schools. Sometimes, there are other certifications that schools can earn. Triple AAA gives a certification to schools. In addition, two professional associations that also certify schools are The American Driver and Traffic Safety Education Association and Driving School Association of the Americas.
Better Business Bureau Rating – Most schools will have a rating with the BBB. It might make sense to check the schools rating along with checking other online reviews to help you decide when choosing a school for your young driver.
There does not seem to be one top driver's education school across the nation but here are several that are recommended.
Teen Road to Safety
MasterDrive
DriveSafe Driving Schools
Street Survival
Driving Skills for Life
B.R.A.K.E.S.
In Control Crash Prevention
National Safety Council
Since 1964, the National Safety Council has been a leader in road safety. There is a wealth of knowledge on their website. It gives statistics, helpful pointers, and general safety information. You can access their website by going to www.nsc.org
Teens crash most often due to their inexperience. Teenagers are four times more likely to crash than drivers over the age of 20. Teens struggle with speed control, gaps in traffic, not understanding road conditions and judging distances. By accumulating driving time with parents, it will help prepare your teen for the future. The more driving hours, the better.
Another leading challenge that young drivers face is distracted driving. Inadequate sleep, being distracted by a passenger or while on the phone or the influence of drugs and alcohol all can lead to accidents. Habits form early and these habits are those you want your teenager to avoid. Make sure your student understands the risks. Parents o have a voice, even if you think your child doesn't listen, they do. Parents are the key to ensuring their children practice, keep calm and stay focused while learning how to drive. Simply staying involved helps keep your driver safe. The National Highway Traffic Safety Administration sponsors Teen Driver Safety Week each year in October.
NHTSA reminds parents to set the rules before they hit the road with "5 to Drive":
No cell phones while driving
No extra passengers
No speeding
No alcohol
No driving or riding without a seat belt
Definitely important for all drivers to keep these 5 to Drive items in mind.
Other Benefits to Online Drivers Education
In addition to the above benefits, a couple additional benefits to learning to drive from professionals include a decrease in insurance costs, comfortability,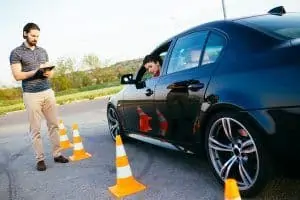 and confidence while on the road and have a better chance at passing your road test.
Students that take lessons tend to pass the road test on their very first try. Most instructors take the time to give their students tips to prepare for the road test. By learning from a professional school, students will also have more comfortability with the road test and confidence while driving.
Perhaps one of the best benefits to your teenager learning from a driving school is a reduction on their insurance. Most insurance companies offer discounts to those students who attend driver's education. Most commonly, the insurance discount ranges from 5% – 10%. In addition, most insurance companies also offer a discount if you allow them to track your young drivers stops and starts while driving. Depending on how they drive a discount can range 5% – 25%. And…if your teenager does well in school, they can earn a good student discount with a 3.0 or above GPA sometimes even up to 15%.
There are many items to consider when your teenager approaches the "learning how to drive" age. We hope we have laid out many items to consider and a direction to begin when it comes to considering a driver's education program. We know that preparation is key, practice makes perfect and that understanding the risks lead to the best of learning situations.
Best of luck to you and your student driver!