Are Toyota Corollas so Reliable?
Key Points covered in this article:
Are Toyota Corollas Reliable
Are Toyota Corollas a Good Car
What are common problems with a Toyota Corolla
Best Toyota Corolla model year
How much is a Toyota Corolla
The Toyota Corolla has been a bestseller for Toyota for decades. Since its debut it has sold more than 45 million cars around the world, and to this day, it holds the title of the best selling car ever! From China and India to Canada and the U.S., you'll see the compact sedan cruising the roads.
North America accounts for the most units sold on an annual basis, followed by China. In the U. S., it's Toyota's third best selling model behind the RAV4 and the Camry. In the last five years it has sold more than 1.5 units in the U.S. alone. You may be asking: Why is the Toyota Corolla such a great seller?
When the Corolla debuted in 1966, Toyota was laser-focused on two things – making the car affordable and reliable. And what resulted was just that. Throughout the years, Toyota has stayed true to its original goals. It has kept the Corolla model simple, affordable and great value for consumers.
Because the model has a long history – 12 generations – coupled with its outstanding sales track record, you'll find plenty on the market. We'll break down the best model years for your money and the Toyota Corolla years to avoid.
Some of the most popular compact cars include the Honda Civic, the Ford Focus, the Volkswagen Jetta, the Chevrolet Cruze, the Mazda 3, Nissan Sentra, Hyundai Elantra and the Subaru Impreza. That's pretty steep competition…but in the compact car universe, the Toyota Corolla can hold its own in a number of categories that both new or used auto purchasers need to consider.
If you are considering buying a used car that has under 140,000 miles and is a 2012 model or newer, get a free quote for one of our "extended car warranty solutions".
100% Online, 9 Coverage Options and No Robocalls!
Are Toyota Corollas Reliable?
The first rendition of the Toyota Corolla began in Japan in 1966 for international markets, and landed in the U.S. in 1968. It set aprecedent for reliability and never looked back. RepairPal.com answered the question, "How reliable is the Toyota Corolla?" The Toyota Corolla's Reliability Rating is 4.5 out of 5.0, giving the Corolla an "excellent"score and ranking it 1st out of the 36 compact cars evaluated.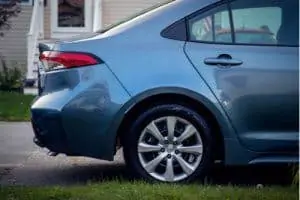 Is Toyota Corolla a Good Car?
Now in the 12th Generation, known as a four-door sedan, it has also been offered as a coupe, hatchback and wagon over the years. Although the Toyota Corolla has been criticized for making some of its common features as "optional" to keep the base price low, it has always had a reputation for quality and dependability. But, there's so much more than reliability to consider when purchasing a Toyota Corolla. Things like the actual manufacturer's suggested retail price (MSRP), cost of ownership, fuel economy, how well it holds its value, the frequency and severity of needed repairs, and safety ratings and insurance costs should also be researched. What makes a car "good" is in the eye of the beholder and can often be found in the details!
What are common problems with Toyota Corolla?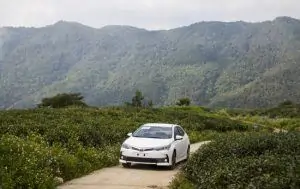 Some of the most reported Toyota Corolla problems have included:
Excessive oil consumption
Transmission failure
Slow engine starting
Check engine light illuminating due to EVAP system
Faulty airbags
Steering instability
Mass airflow sensor failure
Running light issues
Toyota Corolla problems
Let's look at each of these problems separately to see how much you need to be concerned if you own a Toyota Corolla or are looking to purchase one.
Toyota Corolla Excessive Oil Consumption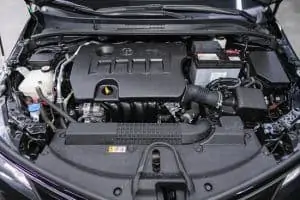 Multiple owners of Toyota Corollas reported excessive oil consumption occurring between oil changes; often times causing the oil warning light display to illuminate.
This problem was often found to be caused by infrequent oil change habits causing sludge to build up in the engine. Toyota advised that Corolla owners need to change the engine oil and filter every 3,000 miles and also warned to use the proper grade of oil. Additionally, worn piston rings were diagnosed as another probable cause.
The extensive oil consumption issue was particularly found in Toyota Corolla model years 1998, 1999, 2002, 2009, 2010. The average mileage for this problem to occur was between 165,000-185,000 miles.
Toyota Corolla Transmission Problems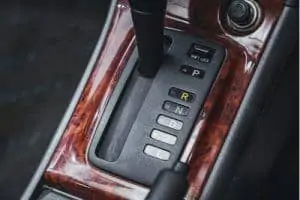 For vehicles with higher mileage (over 125,000 miles), owners reported problems with automatic transmissions not shifting properly. The transmission issue, while reported by many, did not usually require the replacement of the entire Toyota Corolla transmission system.
The transmission used in Toyota Corollas models can last up to 200,000 miles, but owners need to adhere to the manufacturer's recommended maintenance schedule to assure the best and longest performance. Flush your transmission fluid every 60,000 miles and check your owner's manual for other routine maintenance suggestions.
2020 Toyota Corolla CVT transmission problems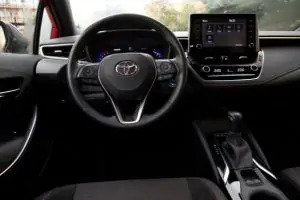 There are three different types of transmissions: automatic, manual and the Toyota "latest – greatest," the CVT. CVT transmissions are often referred to as a "shiftless" transmission. The CVT is a type of automatic transmission.
In 2014, Toyota began using continuously variable transmissions (CVT) in most of their models for increased fuel efficiency and the promise of a smoother driving experience. And, although CVT transmissions are no more or less reliable than traditional automatic transmissions, owners of 2020 model year Toyota Corollas reported experiencing overheating, gears slipping, and sudden loss of power.
Toyota Corolla Slow Engine Starting
At around 100,000 miles, Toyota Corolla owners started to report problems with the engine not cranking over. It was commonly diagnosed to be the starter solenoid, but all-to-often, the starter needed to be completely replaced at an estimated cost of $285-$500.
Toyota Corolla Check Engine Light Due To EVAP Failure
The Evaporative Emissions System (EVAP) of the Toyota Corolla was known to trigger the "check engine" warning light. This problem was extremely difficult to diagnose. RepairPal.com has isolated two of the most common reasons for this to occur: Lose or worn gas caps and charcoal canister failure. The problem was certainly not a major issue for owners; the cost to repair this problem was anywhere from $90 to $120.
Toyota Corolla Faulty Airbags
Toyota Motor Engineering & Manufacturing recalled millions of airbags with concerns that the airbag may not deploy correctly in certain types of crashes. 2011-2019 Corolla models were thought to be affected with propellant degradation.
Airbags have been around since the 1970s and were considered part of a car's supplemental restraint system (SRS). Early on, manufacturers didn't know if airbags could "expire", so owner manuals often claimed that they should be expected every 10 -15 years. It should be noted that many of the common issues with Toyota Corollas are for older models and that the National Highway Traffic Safety Administration (NHTSA) has reported successful deployment of airbags more than 30 years old.
Need help navigating breakdown coverage options for a used car?
Toyota Corolla Steering Instability
On the website aboutlawsuits.com, it was reported that there was complaints about the Toyota Corolla steering system. Between 2009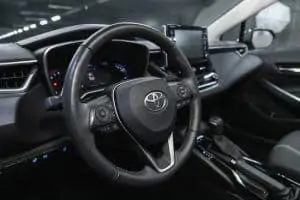 and 2010 there were a concerning number of Corolla owners who reported problems with their electric-assisted steering at high speeds. Toyota agreed to settle a lawsuit regarding EPS (electric power steering) "drift." This drift caused Corolla drivers to feel like they were being pushed sideways by a strong wind. The lawsuit was filed after many 2009 – 2010 Corolla owners had replaced, repair and recalibrated their steering systems as well as had their wheels aligned, rotated, balanced, etc. Approximately 800,000 Toyota Corolla owners received refunds for the repairs they did to correct this problem.
Faulty steering wheel signs can include a vibration in the steering wheel. You may have difficulty when trying to turn. Your car may pull to one side while you are driving and you might hear a grinding or squealing noise as you move the steering wheel back and forth. Or, you may detect excessive "play" in your steering wheel and note that your steering system is not responding correctly.
When steering problems occur, there are a few things a vehicle owner should consider:
The steering fluid may be low.
There could be damage to the power steering belt.
You could have a damaged steering rack.
It could be as simple as low tire pressure.
Regardless of what the problem might be, if you are experiencing a steering issue you should immediately seek help from a trained, certified auto mechanic.
Toyota Corolla Mass Air Flow Sensor Failure
Toyota Corolla owners with high-mileage vehicles reported that upon acceleration, their cars were "slow" and "sluggish". Many became aware of this issue when the check engine light came on. The problem was diagnosed as a faulty mass air flow sensor, due simply to the sensor's age. This issue could often be fixed when the sensor was cleaned, but in some cases it required a replacement. One of the pricier repairs needed, it could cost any where from $250 to $350 to solve this problem.
Toyota Corolla Running Light Issues
One of the safety features on the Toyota Corolla is daytime running light. Daytime running lights dimly illuminate the headlights to increase the vehicle's visibility. Toyota Corolla owners reported that their running lights were flickering, turning off and on and sometimes went completely out. The light also turned on randomly – or failed to turn off – and drained the car's battery. Another minor Corolla problem, the cost was around $100 to repair.
While these common Toyota Corolla problems were frustrating – and a few were certainly costly to fix – it's comforting to know that most issues are associated with Corollas from older model years.
Toyota Corollas are just like any other car and have their own set of problems and quirky behavior. Here are a few more issues you will want to know about to help save you time, stress and money when you need to figure out what's wrong with your vehicle or what to look for when considering the purchase of a used Toyota Corolla.
Toyota Corolla Starter Problems
We discussed the issue the Toyota Corollas may have with older model year's starting systems. In more recent models, it was found that a dead key fob battery, corrosion on the battery terminals and the car actually being out of gas were often the reason for this issue. Other reasons that were actual mechanical in nature included alternators that were going bad, clogged fuel filters, blown fuses, faulty electrical systems and a broken starters.
2013 Toyota Corolla Door Lock Problems
The 2013 Toyota Corolla had multiple complaints about door lock issues.
If you're worried about the nightmare of correctly diagnosing and repairing electrical issues for a problem like this, there are some self-help tips for you to consider.
If all doors fail to lock or unlock, the odds are that you have an electrical problem such as a bad relay. If only a single door isn't working, it may be because of a bad actuator motor.
If the remote lock/unlock doesn't work but the button on the door is still functioning, you may want to check the battery on your key fob.
If the lock/unlock button on your fob isn't working but the other buttons on your remote are functional, it could be a sign of a more problematic electrical problem.
2017 Toyota Corolla Electrical Problems
Speaking of electrical problems, there were multiple electrical system issues reported with the 2017 Toyota Corolla.
While wiring problems did occurred, there was also troubles reported that actually turned out to be a other issues.
Complaints like "While the cruise control was activated at 65 mph, the dynamic radar feature activated violently. There was no vehicle in front of the contacts vehicle at that time." And, "I tried to slam on the brake to come to a stop faster but the breaking system did not react to the pedal being pressed down. I was met with a stiff pedal" were not electrical in nature, although were reported under the electrical category.
The most disturbing actual electrical system problems reported by 2017 Toyota Corolla owners included:
"Vehicle makes strange noise and dash flashes lights when making slight right turn."
"Speedometer and odometer stopped working at random."
"While the vehicle was stopped, the instrument panel illuminated and the power seized."
"I went over a speed bump going 5mph and suddenly my theft alarm system starts going off and incessantly honking. My hazard lights also began to blink and my high beams turned on."
In many instances, there were electrical issues that were dangerous to safety operations for the vehicle, but owners reported that they were told by Toyota that repairs would not be available for several months.
When recalls were issued, owners complained that the recall service could not be performed since manufacturer did not have a remedy. This, in turn caused additional frustration when owners were denied being able to register their vehicles due to the recalls.
Ironically, 2017 did not make the dreaded "years to avoid" list. The worst Toyota Corolla models were all years where excessive fuel consumption was the main complaint. Those years to avoid are the 2000, 2001, 2002, 2003 and 2009 Toyota Corolla models. Particularly bad was the 2000 – 2002 model years. Estimated cost to fix the problem was upwards of $2500. And, if the problems was not remedied in a timely fashion, it led to other issues that could take that cost even higher. The 2014 Toyota Corolla also reported excessive oil usage in the engine, but did not make the "worst" list.
You may be thinking, "That's a lot of model years to steer clear of!" but when you remember that Toyota Corollas have been around since 1966 and that the Toyota Corolla is reportedly the best selling car in all of auto history, you can understand why. While all cars can have their flaws, some years of the Corolla have seen a little more than their fair share of issues.
Toyota Corolla Misfire Problems
A misfire generally occurs when a starting component is not working in the right order – think: fuel, oxygen, spark. This can occur because of worn down spark plugs, a vacuum leak or faulty fuel injectors.
Toyotanation.com has multiple articles regarding misfires and rough idling on model years 2003, 2005, 2009 and 2011 of the Toyota Corolla.
2013 Toyota Corolla Steering Problems
Although we discussed the Corolla's steering issues previously, it's important to know that particularly in the 2013 model year, this issue – along with airbag problems– caused the Toyota Corolla's reliability rating to drop to a meager 11th out of the 27, 2013 compact cars rated, as reported by usnews.com.
Carcomplaints.com gave the severity rating of this problem a 10 out of 10 possible points, giving the 2013 Toyota Corolla's steering problems their "really awful" title. They show that because of this issue there were 2 NHTSA reported crashes with 1 injury. The problem occurred at an average of 14,996 miles.
Best Toyota Corolla Year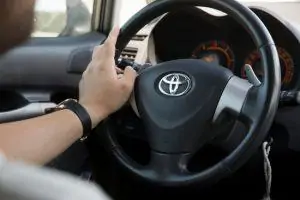 If you're looking for the Toyota Corolla's best year, many consider it to be the 2014 model.
The 2014 was a redesign year for the popular Toyota Corolla. The vehicle grew in size, but maintained its exceptional 32 miles per gallon efficiency. Proponents of the 2014 Toyota Corolla cite a comfortable ride and responsive handling as reasons for their high praise. The CVT transmission added power when hill climbing and passing. The infotainment system got gold stars for its simple controls and (then) latest in connectivity. Additionally, this vintage Corolla is considered one of the best used car values by ConsumerReports.org.
When looking at the "best" model year for the Corolla, it's a tough choice, because as we've already noted, it's proven to be quite reliable and affordable. But we've looked at the data – considering data points from Consumer Reports, J.D. Power and CarComplaints.com – and we do have some model year recommendations. So if you're shopping for a used Toyota Corolla, these years stand out.
Other Excellent Toyota Corolla Options:
2018 Toyota Corolla – This model year is a part of the 12th generation, so it has lots of the standard and safety features that are in the current models. If you're looking for a newer model, but don't want to pay the new-car Corolla price, then the 2018 Toyota Corolla is a great consideration. Additionally, the 2018 scores well in all the categories, earning a 5 out of 5 for reliability, 3 out of 5 for owner satisfaction, and performed overall well in the performance test from Consumer Reports, earning 4s and 5s for its acceleration, transmission and fuel economy. In terms of complaints, there are hardly none. According to the carcomplaints website, only two have been reported so far. We understand that it's a fairly new model year, however other makes and models will show significantly higher customer complaints regardless of the later year. The 2018 is also a good value. You can expect to pay, on average, about 76% of the price as new with lots of useful life remaining. You can find a 2018 for about $15,000, but it's not uncommon to find one at around $13,000.
2016 Toyota Corolla – The 2016's stats are identical to the 2018: 5 out of 5 for reliability, 3 out of 5 for owner satisfaction, and 4s and 5s for its performance indicators – acceleration, transmission and fuel economy. It's equipped with Toyota's Safety Sense, which offers lots of standard safety features, like adaptive cruise control, lane departure alert, lane steering assist, automatic high beams and forward collision warning with mitigation pedestrian detection. According to carcomplaints.com, its complaints are relatively low, making it worthy of the firm's Seal of Awesome. Because of its outstanding scores, few complaints and only one recall, the 2016 is a clear standout to us too. Plus it's rated just as good as the 2018, but because it's a little bit older, you'll find more attractive price tags. And because we know that Toyotas last a very long time, you'll pay about 66% of the price as new with still lots of useful life remaining, making it still a very good value and bang for the buck. The 2016 model years are ranging in price between $10,200 and $12,500.
2011 and 2012 Toyota Corollas – If you're willing to go a little older because you want to pay a little less for your Corolla, then you should consider the 2011 and 2012 model years. But it's important to note that model years older than 2014 will not come with the latest safety features that are currently standard across many of the Toyota models. Nevertheless, the 2011 and 2012 model years have a great track record.
If we look at the numbers, they both scored perfect reliability scores (5 out of 5) with above average customer satisfaction of 3 out of 5, and scored very well on the Consumer Reports performance tests. Both years earned 4s and 5s for acceleration, transmission and fuel economy.
Both model years have also been stamped with the "Awesome" seal from carcomplaints.com because of the low number of complaints and the types of complaints received are not usually considered major issues – brakes, interior accessories and steering. The amount of complaints is quite impressive actually, receiving only 34 and 27 total complaints for years 2011 and 2012, respectively.
So if you're not put off by an older model, then these model years are a great deal with price tags well under $10,000. Currently the 2012 model is ranging in price from $7,200 to about $8,100. You can expect to pay anywhere from $6,700 to $7,500 for the 2011.
How much is maintenance on a Toyota Corolla
The average total cost for annual repairs and service on a Toyota Corolla is estimated at $362. If you compare that to other compact
cars who's average annual maintenance is $652, this makes the Toyota Corolla a great car to own. And, for additional comparison, if you look at all vehicle models, the estimated annual fees for repairs and maintenance is $652…making the Toyota Corolla an even better value!
Not only is the cost to keep a Toyota Corolla on the road low, the amount of time that Corolla owners had to have their cars in the auto service shop for unscheduled repairs was .3 times per year. This was also the average for all other compact cars as well, but for all other vehicles, it was lower than their .4 times per year.
Here's where the Toyota Corolla really outshines the others: the probability of one of those repairs being severe or urgent was only 7.5%, as compared to an average of 11% for other cars in this class and 12% for all other auto models.
How much is a Toyota Corolla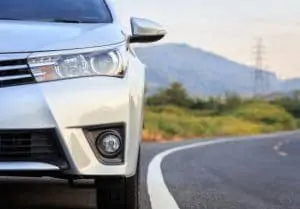 Offering consumers nine different trim levels and configurations, the Toyota Corolla continues to rank high in customer satisfaction and reliability. With the low maintenance cost and great estimated gas mileage, the Toyota Corolla is a very desirable vehicle.
The 2021 Toyota Corolla MSRP $21,627 for the L base-level trim package. This sharp looking vehicle has LED headlight, taillights and daytime running lights and sports a black grille with a mesh inset and 15-inch steel wheels. It has air conditioning, 6-way adjustable power driver's seating, a 4-way adjustable passenger's seat, along with power windows and door locks. There is a 7-inch touch screen with connectivity for Alexa, Apple CarPlay and Android Auto. The cabin has two USB ports in the front and a 6 speaker audio system.
Under the hood is Toyota's 1.8 liter, four cylinder engine with CVT (continuously variable transmission).
Safety Sense 2.0 is standard and includes pedestrian detection, lane departure warning sensor with steering assist, auto high beans, road sign assist, and pre-collision detection.
The Toyota Corollas most popular trim level is the LE model. It has a starting price of $22,162. This trim level adds outside heated mirrors and 16 inch vent steel wheels. There is a keyless entry system. You'll also get an upgraded automatic climate control system and enhanced fabrics, chrome door handles, and rear seat armrest with cup holders. The touch screen is 8 inches and rear seat passengers get a USB port, as well. The Toyota Corolla LE also comes in a hybrid option. The 2021 Corolla Hybrid LE is the most fuel-efficient Corolla and has a base cost of $24,595.
There is also a SE trim level for the Toyota Corolla. It has a MSRP $24,331.
The SE trim package features accent lighting and "smoked" sport trim on the LED taillights. The grill is a dark gray metallic. There are signal turn indicators on the side mirrors and a color-keyed rear spoiler. The 18 inch alloy wheels have dark gray accents. The exhaust system has dual chrome tips. The Corolla SE is powered by Toyota's 2.0 liter 4 cylinder engine and a CVT transmission. Inside you get a leather wrapped steering wheel and paddle shifters, as well as premium sports seats.
The SE "Nightshade" trim package is $24,653 and includes dark accents such as a black mesh grille and black bumpers and surrounds. The look is rounded out with black door handles, rocker panels, rear spoiler, outside mirrors and 18 inch black painted alloy wheels.
The Toyota Corolla SE Apex special edition trim level that adds a rich bronze to the black front spoiler and side rocker panels, and has a black roof. It boasts 18 inch black flow formed aluminum wheels and sport-tuned exhaust. Bronze accent stitching is added inside, but atlas, you lose the paddle shifters. There is an option for a six speed transmission.
The Toyota Corolla XLE trim package stars at $26,281. Sporting all the features of the SE, you'll also get a power moon roof and 16 inch alloy wheels. The front seats are heated and safety features include a blind spot monitor. Under the hood you go back to the 1.8 liter engine and CVT transmission.
The Corolla XSE trim package has an MSRP of $27,848. The XSE comes with all the XLE features plus has accent lighting on the daytime running lights and 18 inch alloy wheels with dark gray painted accents. The driving experience is enhanced for both driver and passenger with eight-way power adjustable, heated seats. There are luxury package options that include ambient lighting and premium auto syshttps://olive.com/are-toyota-corollas-reliable/?et_fb=1&PageSpeed=off#tems. The engine is 2.0 liter.
The top of the line XSE Apex Edition has a starting price of $29,788. It has all the same features as the XSE but adds the stylish bronze and black accents that were also found on the SE Apex addition.
Toyota Corolla Summary
With the 2022 Toyota Corolla offering up to 31 mpg in the city and 40 mpg on the highway, it could be hard to resist this popular, stylish compact car. Toyota is a superior brand that has a long history of offering consumers more vehicles, better prices and superior reliability. Toyotas have consistently lasted longer than the competition and cost less to own than other automobiles in the same class as the Toyota Corolla.
If you are considering buying a used car that has under 140,000 miles and is a 2012 model or newer, get a free quote for one of our "extended car warranty solutions".
100% Online, 9 Coverage Options and No Robocalls!