Shopping Subaru: Is the Outback Reliable?
Subaru Outback Reliability and Outback Common Problems to Know About
The Subaru Outback has been around since 1994 and since then it has been a fantastic seller for Subaru. SUVs and crossovers have dominated the automobile industry in the U.S. over the past decade, so it's no surprise the Subaru Outback is so popular with American consumers. But is it a station wagon or an SUV? Maybe a car? It's definitely not a car, but the chameleon-like Outback can really be anything you'd like it to be.
In response to the SUV boom, Subaru adapted and introduced the Outback in the '90s to compete with the original truck-like SUVs since it didn't make a truck. Nowadays it seems like there is a crossover-type of vehicle everywhere you look and because of this, the Outback has remained relevant. Station wagons seem to be making a comeback (a slight comeback), and we can see why. For consumers who don't want a car or an SUV, the wagon is a great choice. They are more fuel efficient than the SUV and offer more cargo space than a sedan.
While station wagons have been relatively ignored overall, this has not been the case for the Subaru Outback. When we looked at 2020 SUVs sales, the Outback rounded out the top 5, competing with the likes of Jeep, Ford and Toyota. And when you look at its competition, there is none really – the Subaru outsells other station wagons by a long shot. So is it an SUV or a wagon? We think of it as a wagon, but for the purposes of comparison, there isn't a consistent "wagon" category currently in the auto industry, so the Outback is mostly categorized as an SUV.
In this blog, we'll explore why this classic station wagon continues to charm consumers. We'll look at relabiliatity (Are Subaru Outbacks reliable?) and take a look at some Subaru Outback common problems.
If you are considering buying a used car that has under 140,000 miles and is a 2012 model or newer, get a free quote for one of our "extended car warranty solutions".
100% Online, 9 Coverage Options and No Robocalls!
Are Subaru Outbacks Reliable?
The Subaru Outback has proven itself a reliable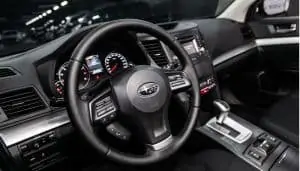 wagon regardless of the source. On the J.D. Power Top 10 list for 2021, the Subaru Outback ranked #8 in the SUV category, making it the only wagon to place in the top 10 and earning a score of 70 out of 100 for quality and reliability. When comparing apples to apples (or wagons to wagons in this case), the Subaru came in #3 on U.S. News & World Report's wagon ranking and #15 when bumped against all crossover SUVs.
Consumer Reports gave the 2021 Outback a 3 out of 5 for predicted reliability. When we looked at Consumer Reports' data for the Outback for the past five years, the Subaru Outback received an above-average score of 3.8 out of 5 for its reliability.
According to RepairPal, the Subaru Outback earned a reliability rating of 3.5 out of 5, making it above average for its reliability. When compared to its classmates, it ranked 10th out of 26 in the midsize SUV category, boasting average ownership costs.
We feel it is important to note that in the midsize SUV category there is some steep competition from the likes of Toyota and Hyundai, which both have a few models that are considered midsize SUVs, so for the Subaru Outback to consistently receive above-average reliability scores and rank high against this tough competition is impressive. Over the past decade, the Subaru Outback has not received a reliability score of less than 3. And in the past five years, you'll consistently see scores of 4 and 5 for reliability from Consumer Reports.
Here is a snapshot of Subaru Outback reliability by year for the past six years, per data provided by Consumer Reports.
Year Predicted Reliability Owner Satisfaction
2021 3 4
2020 3 4
2019 5 4
2018 4 4
2017 4 4
2016 4 4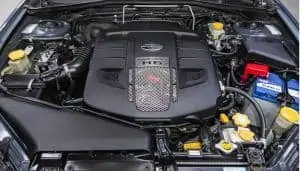 Because of its dependability, reliability and safety, the Subaru Outback was awarded the Best Cars for Families award from DigitalTrends. The research firm looked at everything from its reliability and safety features to its interior features and tech offerings. It was also tested on the road, both highway and city driving, to earn the best-of-the-best honor. DigitalTrends aptly referred to the Outback as "versatile as a Swiss Army knife and as dependable as a good pair of hiking boots." That about sums it up! For anyone who is looking for a vehicle that acts like an SUV, drives like a car, but can adapt to both city and rugged terrain, the Outback can do it all. And it's a trustworthy driving partner too.
So when looking for a reliable and dependable wagon, the Subaru Outback is a stellar choice. Is the Subaru Outback reliable? Yes. Will it last a long time? According to the data, yes. Subarus have a reputation for being reliable and as noted on the Subaru website, 97% of the Outbacks sold in the last 10 years are still on the road today.
Outback Maintenance Costs
Regardless of the make or model, all vehicles need to be maintained, will require service, and unfortunately,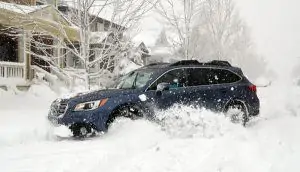 from time to time, may even need to visit a repair shop. While reliability is above average for the Outback, this is also the case for the Outback. According to data that is reported to RepairPal, the cost to repair the Subaru Outback is slightly higher than the average for other midsize SUVs, however less expensive compared to all vehicle types. The average annual cost for repairs and maintenance on the Subaru Outback is $607, compared to $573 for other midsize SUVs and $652 for all vehicles. On average, Subaru owners have to bring their Outbacks into a repair shop an average of .4 times a year, which is the same for its classmates. And in terms of the severity of those repairs, the good news is that they tend not to be too severe. The probability of a repair being a major issue is 12% compared to 13% for its midsize SUV classmates. So all in all, it fares pretty well. While you may have to pay slightly more for repairs annually, according to RepairPal's data, the likelihood of that repair being severe is less than other SUVs and for sure all vehicles in general.
How Much is the Subaru Outback?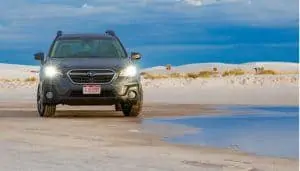 A brand new Subaru Outback starts off at $26,795 for the base model Outback, but you can spend upwards of $40,000 for the Outback Touring XT, which is the highest trim level available. Subaru offers seven Outback models. In addition to the Outback and Outback Touring XT, there are the: Outback Premium, Outback Limited, Outback Touring, Outback Onyx Edition XT and the Outback Limited XT.
Standard features you can look forward to across the models are all-wheel-drive, great fuel economy delivering 33 mpg overall, excellent ground clearance of nearly 9 inches, and a lot of standard safety features as part of its EyeSight active safety tech. The safety suite of tech includes automatic emergency braking and adaptive cruise control with lane centering. Plus all models include a generously sized vertically-displayed touchscreen with Apple CarPlay and Android Auto, plus two usb ports. If you're interested in a bigger touchscreen than 7 inches, then the higher-end trims will offer you an 11.6 inch display.
If you're okay with an older Subaru, let's say anywhere from 5 to 10 years old, then you can expect to pay anywhere from $7,000 to $19,000 and still get a great vehicle that is reliable and dependable with a lot more driving life left in it.
Although the Subaru brand is a trustworthy one, it can't hurt to equip your Outback with an extended car warranty solution, especially if you purchase an older Subaru that is no longer covered by the OEM. You can research and buy mechanical breakdown inurance or a vehicle service contract for your vehicle online with a trusted partner like olive®. olive® specializes in mechanical breakdown insurance and vehicel service contracts for consumers.
Subaru Outback Problems
If you have your eye on a pre-owned Subaru Outback, or any vehicle for that matter, proper research is key to ensure you're getting the best deal and not buying into a money pit. It is also important to be aware of some of the common issues that other owners have dealt with so that you can ask the proper questions about the vehicle and ensure your pre-inspection check zeros in on those specific areas of note. Being informed about both the good and not-so-good will put you in the best position to make the right decision for you. Here are the most commonly reported problems associated with the Subaru Outback as reported to RepairPal.
Vibration or Shuddering on Acceleration
This problem is the most commonly reported issue Outback owners have experienced. More than 280 people reported hearing a loud vibration or shuddering noise upon acceleration. People reported this issue specifically when accelerating from a stop and was experienced anywhere from 10 to 45 miles per hour, then would seem to ease back once the vehicle hit a consistent speed at about 60 mph. The issue is most likely a failing torque converter, which can lead to several performance issues, including poor acceleration and lack of power at lower speeds.
The cost to repair could be anywhere from $600 to $1,000, and sometimes as much as $1,500 depending on the repair shop you visit. The actual torque converter parts can be anywhere from $150 to $350, but the labor to fix it is what will drive the cost up, since the transmission must be removed in order to get to the converter. There were 18 models affected, model years 2000 to 2017 at an average mileage of 112,782 miles.
Head Gasket Failure Due to Cooling System Problems
The head gaskets fail at a high rate due to cooling system problems. If the cooling system is not properly working, it won't properly regulate the amount of heat in the engine. Head gasket failures are usually caused by repeated overheating or continuing to drive after the vehicle has overheated, so the best way to prevent a head gasket failure is to ensure your cooling system is in good condition. Subaru is aware of these issues and has done right by its customers. Subaru has extended the warranty period to 8 years/100,000 miles on many of its vehicles. The cost to replace the head gasket can be expensive, costing anywhere from $1,500 to $2,000. So if your engine light comes on or your Outback is overheating, make sure to take it in to get it checked out immediately. There were 16 model years affected, 2000 to 2018 at an average mileage of 103,401 miles.
3 Failed Front O2 Sensor
The front oxygen sensor has been noted to crack which results in the Check Engine Light illuminating. Subaru has recalled certain models to replace sensors that may fail. The Subaru program number is WXW-80. While a faulty O2 sensor is relatively not too expensive to fix, not addressing it can cause other issues and poor performance of your Outback. A failed O2 sensor can result in inefficient fuel economy, an engine that idles roughly, and of course the Check Engine Light to go off, which is a sign that the engine is not operating efficiently. An O2 sensor checks the ratio of air and gas in your Outback's engine and as a result, the vehicle's computer adjusts appropriately. If the sensor is not working properly, then the computer does not know how to adjust, which will result in the above-mentioned symptoms. The cost to replace a faulty O2 sensor can run anywhere from $150 to $475. There were 15 model years affected, 2000 to 2015 at an average of 145,197 miles.
Engine Oil Leaks From Camshaft/Crankshaft Front Seals
Front engine oil leaks have been known to develop on the Outbacks due to cracked camshaft seals or crankshaft front seals. These seals are responsible for sealing the area between the cylinder heads and the valve cover gasket. When they crack the result is engine oil leakage. Any amount of engine oil loss is not good for the engine, so if you notice oil leaking from your Outback, we recommend getting it checked and fixing the problem quickly. If one or more of the seals need to be replaced, the timing belt should also be inspected as it is common for the seals to be replaced as part of the timing belt service. The average cost to replace the seals is less than $500, but to replace the timing belt, it can be quite expensive and range anywhere from $600 to $1,000. There were 8 model years affected, 2000 to 2004 and 2010 to 2013.
Protecting Your Subaru
There is no doubt that Subarus are reliable and dependable vehicles. However, regardless of the brand, cars break down from time to time and repairs are to be expected. Protecting your Subaru with an extended warranty soliution is a wise consideration, just in case. Consider olive® as your trusted partner when it comes to extended warranties. Get peace of mind with olive 's Mechanical Breakdown Insurance oe Vehicel Service Comntracts, often referred to as extended vehicle warranties.
Why Choose olive®?
No waiting period
Start coverage up to 140,000 miles
No yearly mileage limits
Coverage across the U.S.
Manageable monthly payment options
Cancel anytime
You can get a quote today and be covered tomorrow. Best of all, our products, customer service and reputation for excellence have earned us an A+ rating with the Better Business Bureau, and we have partnered with some of the insurance industry's largest companies to back us. We're in the business of helping you live life covered!