My Journey With Covid 19
(MAY 5th Update: I was able to get the antibody Covid 19 test Friday, May 1st, but I had to pay out of pocket. The results came back on May 4th and showed I had a high level of the antibodies in my system from when I was sick back in March. My wife had low levels, which matched the experience she had of very mild symptoms compared to mine. We both are exploring plasma donation opportunities.)
Let me first start off by saying that my journey/experience with Covid 19 coronavirus virus lasted 2 weeks and while it felt like the worst case of the flu I have ever had with some shortness of breath mixed in, I did not end up in the hospital and after two weeks was back to almost normal functioning.
When I started posting my experience on Facebook more people wanted me to keep them updated every day to help them know what to expect, what treatments were working, and maybe even give them hope that it was not a hospital or death sentence. The team at olive® thought it could be helpful to post this on our blog, share it and even invite commentary in an effort to provide some helpful information for more people to understand how this can impact your life and what to expect.
While I am 52 at the time of this writing, I am in pretty good health and very active. In fact, before covid 19 hit me and they closed the ski resorts I had snowboarded 15+ days in the season and was planning on getting in another 15-which is quite a bit for someone living in the suburbs of Denver with kids at home and full time job. Sadly, my last trip to Vail is where I likely contracted covid 19 (coronavirus).
I would also like to acknowledge how blessed I am to be working for a company that has not shut down due to covid 19, and has been very supportive of the time off I needed during this illness. I am very lucky to work for such a great company that takes care of its employees and its customers during this crisis our country is going through.
Our main office is in Chicago (although we have an office presence in Walnut Creek, CA as well), but I work from home here in Centennial, Colorado, a suburb of Denver. Therefore there was no real adjustment for me to work from home. Our Chicago office shifted to work from home the week of March 16th and is still working from home at the time of this writing.
Here is my journey with covid 19.
Tuesday, March 10th, 2020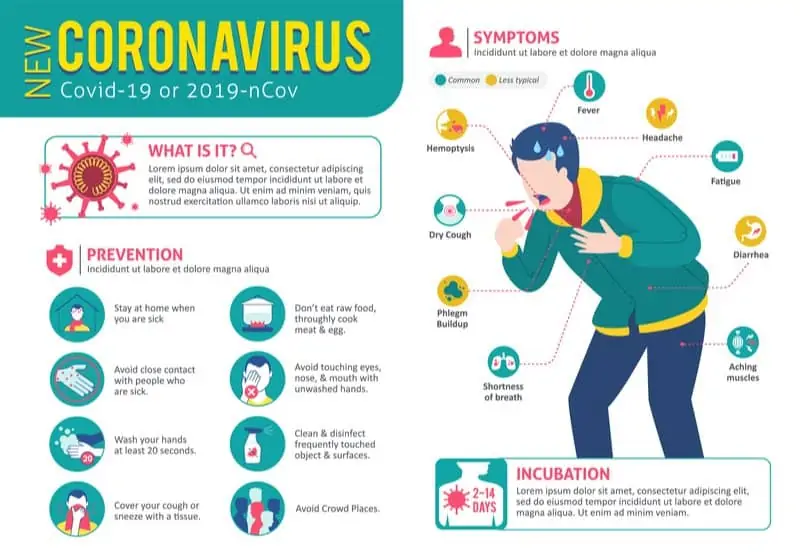 A day after arriving home from Vail, I started to notice a slight cough. Over the next few days I went to the club and exercised once, careful to disinfect the machines I was working out on before and after each use with the wipes the club provided.
I started to feel a little "off", like I was coming down with something, and by Thursday it started to feel like the flu. I called my doctor and they said to keep an eye on it, but there was no way I could get tested until I had more symptoms (such as shortness of breath), and knew of someone who had tested positive. The whole "knowing someone who has tested positive" premise for me getting tested turned out to be a bit frustrating. "How do you know if I have been exposed to someone who had it if you are not testing anyone?" I asked. This would prove to be an ongoing frustration.
I woke up late Thursday night/Friday AM shaking from fever and had a hard time breathing, which was a little scary. I wasn't sure if this was the "shortness of breath" common with covid 19, but I had not experienced shortness of breath in the past when experiencing the flu, so I was a bit concerned.
Friday, March 13th, 2020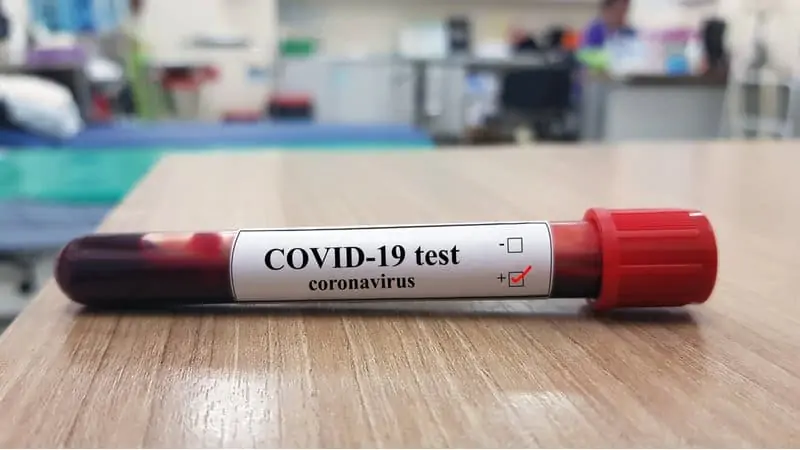 Felt miserable when I woke up in the mid morning. I called my doctor and they said I should go to the walk-in clinic and get tested, based on the fact that I was having shortness of breath and had just been in Vail which was being identified as a hotbed for the virus.
Unfortunately, when I went to the clinic, they had multiple stop signs posted on their door saying I could not go in if I suspected I had covid 19/coronavirus. This was very upsetting. How was I supposed to know if I had it if they would not see me and test me? I was pretty upset and frustrated and called my doctor. An hour later I had to go to an appointment with a hand surgeon because I had (and still have) a hand fracture from playing goalie in a soccer game the week before. They had a short health questionnaire for me to fill out and then refused to see me because I had symptoms of covid 19. Understandably I was very frustrated. No one would test me to confirm I had the virus, yet another medical professional turned me away because I might have it.
I went home that afternoon and fixed myself a bison burger with all the toppings I love (good food is one of the ways I like to make myself feel better). I realized that I was not even enjoying eating it, because my appetite, ability to taste and smell were out of whack. Found out later this was also a symptom of this version of coronavirus, and two weeks later I am still just getting my taste and appetite back.
Saturday, March 14th through Monday, March 16th
My quarantine was in full force. I had all of the symptoms associated with covid 19, without much hope of getting tested. Fever, chills, no appetite, a cough, and a slight issue with shortness of breath. It was so slight I worried it might be imagined, because it really only showed whenever I exerted myself by walking up stairs or when I did anything remotely strenuous. Again, I am pretty fit, so this was a bit disconcerting to say the least.
Monday I had a Facetime chat with a physician assistant at my primary care physician's office. She apologized for everything that happened on Friday and said she was "diagnosing me with the covid 19 coronavirus", but said I would not be able to get tested unless I had to be admitted to the hospital if my conditions worsened to the point of needing to be on respirator. This was particularly frustrating because we were hearing more and more about famous people and politicians getting tested with less symptoms than me, and I live in one of the most affluent areas in the Denver metro area and in the country. Not having access to testing seemed pretty ridiculous.
Important to Note Regarding Shortness of Breath Treatment
The physician assistant (PA) suggested she prescribe me an inhaler to help with the shortness of breath. My wife went to the pharmacy and got it for me "just in case" I needed it. I did not use it for a few days because I thought that it should be saved in case things got bad. A few days later I was talking to my mom on the phone and she said I should use it now to prevent things from getting worse.. My mom suffered with allergies her whole life and had experience with these inhalers, so contrary to the PA's advice I started using it every 4-6 hours. I am happy to report that it helped fend off the shortness of breath quite a bit and may have stopped it from getting worse. Thank you mom!
Tuesday, March 17th through Saturday, March 21st
After telling my coworkers at olive® that I would likely be feeling better the next day and be able to get back to work things took a bit of a turn for the worse. I spent the next 5 days unable to do much at all and had no appetite. I had a lot of aches and pains and had to take over the counter painkillers every 4 hours to keep it at bay, and to reduce the swinging back and forth from being too hot or too cold. The shortness of breath was being kept at bay by the inhaler.
I was also experiencing extreme fatigue. If I did anything at all that took mental or physical energy I was wiped out and needed a nap (Tom Hanks posted this symptom in one of his comments as well). I would spend 20 minutes a day checking emails.
Another symptom was dizziness and the inability to formulate thoughts as quickly as I normally would. Talking wore me out, which for me is saying a lot. I am an extrovert and do quite a bit of public speaking so not being able to talk felt quite odd. My wife probably enjoyed the break LOL.
I missed personal human interaction-no hugs from my wife or teenage daughters, but my dog was happy laying and cuddling with me as much as I would let him. Got me thinking about how important pets are for people who are ill or in isolation.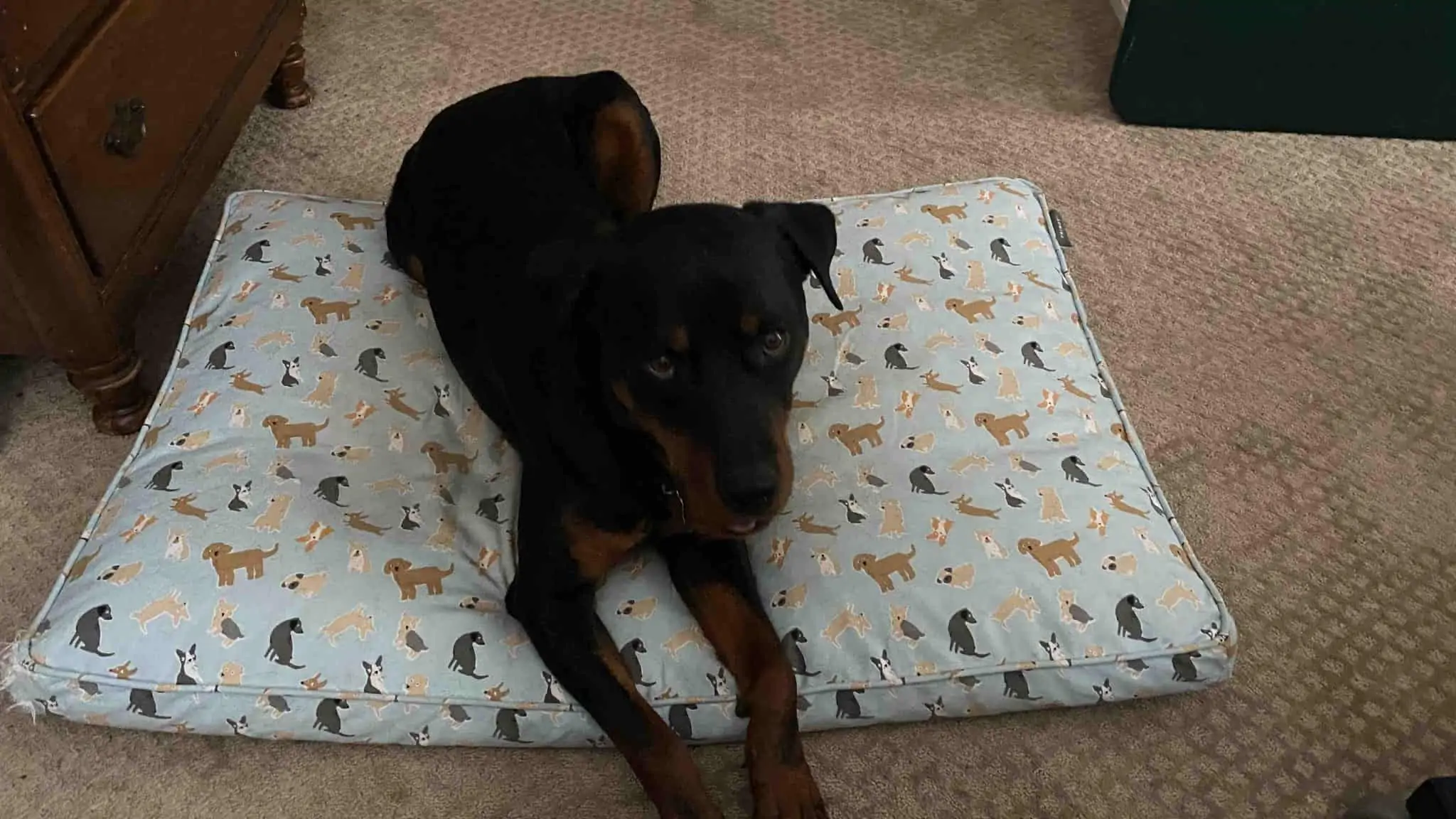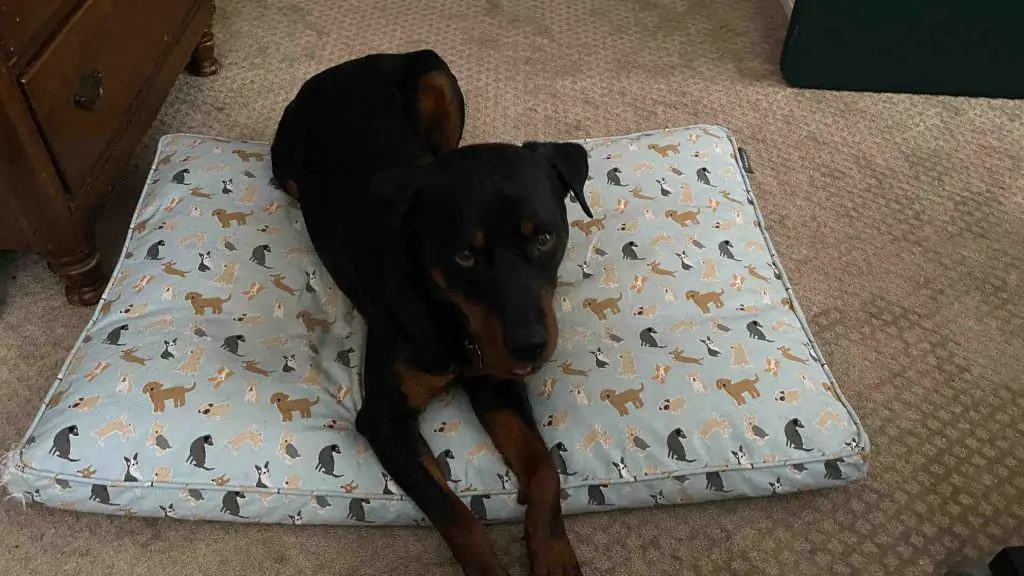 At olive® we had planned a big dinner celebration in Chicago for our new product launch on March 17th (Saint Patties Day), but all travel was cancelled so this did not happen. My wife is Irish, so celebrating is usually a must. However, we were quarantined from one another in the house and I did not even have the energy to put on a green t-shirt to celebrate.
Important Note on Over The Counter Painkillers: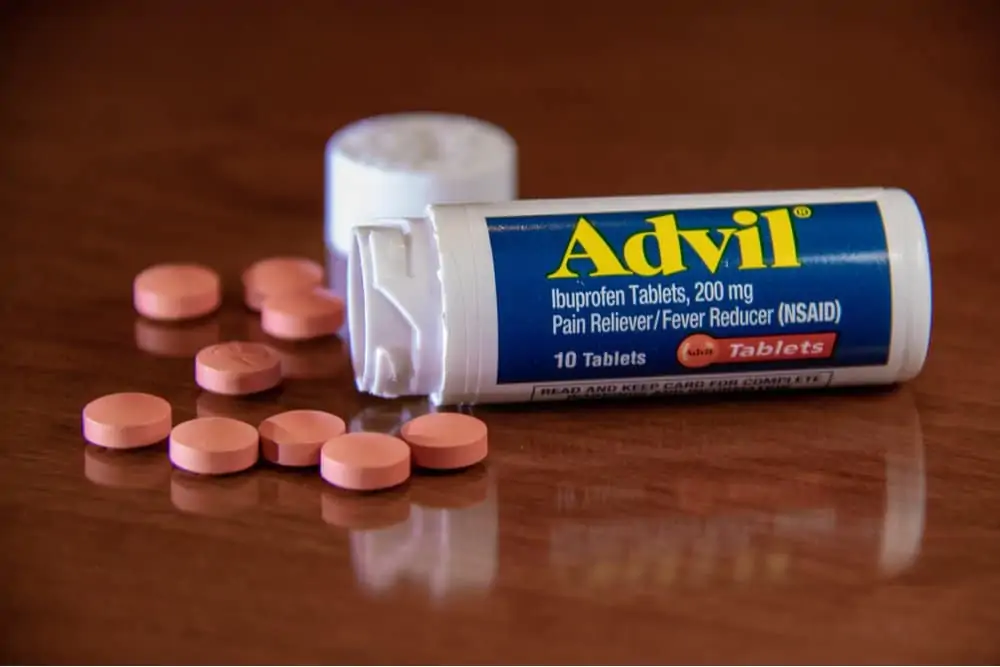 There has been information online and even in the news about avoiding ibuprofen. When I first got this I was taking 400-600 mg of ibuprofen (Advil) every 4-6 hours, and after a few days I rotated between ibuprofen and acetaminophen (Tylenol) which seemed to help. They affect me differently and seem to address different symptoms. The ibuprofen seemed to address the body aches, while the acetaminophen did a better job of helping with the fever related issues.
Even though some of the news began suggesting I stop taking ibuprofen (along with Facebook friends), my PA recommended ibuprofen, and when I called the free nurse helpline at Aetna they also were telling me to take ibuprofen. By wednesday, March 18th I had switched to only taking acetaminophen unless the body aches became unbearable. I am unsure about the true status of which is better to take, but talk to your doctor and see what works for you before you trust what you hear on the news or online.
Important Note on Fever Issues
The battery was dead on my ear thermometer, and I was having trouble getting my cheap electronic thermometer to work (everyone should probably still keep an old fashioned mercury thermometer around). Because I was on fever reducing medicine almost 100% of the time taking my temperature was not something I considered all that helpful. When I did it was usually below 97 degrees, which I chalked up to the medicine or the inaccuracy of the thermometer. However, based on how I felt-the chills, the night sweats and the burning forehead it was obvious I was dealing with fever issues that were being kept from getting too bad by the fever reducers (ibuprofen and acetaminophen).
Sunday, March 22nd
I was starting to feel a bit better by Sunday. I felt good enough to take my dog for a 1 mile walk, but had to take it slow because of the shortness of breath. Any activity at all though meant I had to lay down for a few hours to recover because the fatigue kicked in right away. All the symptoms were there and I still felt miserable most of the time, but for 30 minute increments at various times during the day I felt like I was getting better.
Monday, March 23rd through Friday, March 27th.
I was surprised to wake up Monday morning and feel significantly better. I participated in work meetings for a few hours in the morning, did a bunch of digital marketing stuff on my computer and fully expected that I would be worn out and go back to bed in the late morning. Thankfully I was able to keep working the rest of the day, which was a blessing. I was over binge watching show after show and finding new movies to watch. I was very glad to get back to work. I am blessed to have a job I truly enjoy.
I was still not feeling great, but I took my dog for a walk and took it slow again.
By Wednesday I was actually getting out of the house to run some errands while carefully practicing social distancing, hand washing and using hand sanitizer. I was able to put in a full week's worth of work. I have not had enough energy to get back into my workout routine, but walks with the dog are getting easier. Monday and Tuesday night I woke up with the night sweats and/or chills again, but by Wednesday and Thursday night I was able to sleep through the night for the first time in weeks.
I am optimistic that within a week I will be able to start exercising in my home gym and maybe even go for a run and a bike ride as the weather warms up here in Colorado. My appetite is coming back, but I am focusing on eating only healthy stuff. I still cannot stand the taste of wine, beer, scotch or any other alcohol, which is usually something I enjoy in moderation. I have lost about 8 pounds (down to 189 from 197), which was actually something I have been trying to do the healthy way. I am pretty happy about that!
Also, I have a potential new super power: immunity to covid 19! Which, for me, being a superhero geek, is a pleasant thought. I am looking forward to using my superpower to get out and help others as soon as I am able and not contagious!
Bottom line is this was the worst flu I personally have ever experienced from a pain and length of time perspective, with some shortness of breath thrown in on top of it all, and a lack of ability to taste or desire food. However, I realize I am lucky to have made it through and not end up in the hospital or worse.
Would love to hear your experiences and answer any questions you may have. Feel free to post them below.
I hope you found this helpful for yourself or any loved ones who are struggling with illness during this time.
One last thing. Here are the shows I binge watched and movies I enjoyed over the last few weeks:
I rewatched The Kansas City Chiefs playoff run and Super Bowl. (NFL Gamepass-which is FREE right now-I was so glad the Super Bowl happened before sports got cancelled!) No disrespect to San Francisco fans-you guys have won a lot of Super Bowls though and are going to be contenders for years to come!
The Outsider (HBO)
The Invisible Man (the new one that is available online due to theaters closing)
Tiger King, Murder Mayhem and Madness (Netflix-this show is nuts!)
The Sinner (still going on)
Homeland (still going on)
Ozark (starts today)
The Walking Dead (In light of the current environment, I had to watch this apocalyptic show still going on)
Plains Trains and Automobiles (oldie but goodie)
This is Us (almost made it through an episode without crying-lasted until the very last minute!)
Modern Family (hilarious!)
The Good Doctor
Monty Python's The Holy Grail (another oldie but goodie)
Some Online Concert Watch Parties, including Prince recordings and multiple independent artists streaming stuff online.