Is the Hyundai Elantra a Good and Reliable Car?
Hyundai offers lots of different models for lots of different drivers. Known for their affordability, safety and reliability, Hyundai vehicles are worth considering for your next car. Whether you're looking for new or used, both offer a great value for consumers. The Elantra is one of the automaker's most popular models. The midsize sedan is a standout among its model lineup…let's find out why.
If you are considering buying a used car that has under 140,000 miles and is a 2012 model or newer, get a free quote for one of our "extended car warranty solutions".
100% Online, 9 Coverage Options and No Robocalls!
The Elantra Overview
Hyundai introduced the Elantra in 1990 and it has been producing the model ever since. The Elantra is one of Hyundai's best-selling models and most surprising is that it's a sedan. SUVs have become increasingly popular over the past decade, but for the Hyundai, the Elantra sedan reins king. In the U.S., Hyundai has sold about 200,000 Elantra units annually over the past five years. The model's reliability and affordability are factors in its selling success, but it's also stylish and loaded with lots of tech options.
In the last few years, Hyundai has invested in redesigning and refreshing the model. Hyundai redesigned the Elantra sedan for the 2017 model year and then went under more refresh in 2019 with a new exterior and interior styling, as well as lots more standard features, such as the 5-inch display and rearview camera. In 2020, Hyundai made even more changes for the seventh generation Elantra. A new continuously variable automatic transmission is now standard with the base engine sedan models and the new Elantra models have greater fuel economy for both city and highway driving – up to four more miles per gallon. Dual-zone automatic climate control is also now standard, along with forward collision warning with brake assist and a driver attention monitor. These latter enhancements were available in older models too, but now they are standard.
For less than $20,000, you can get into a brand new Elantra. The starting MSRP for a 2020 Elantra is $19,300. It's a stylish sedan that gets good gas mileage, boasting up to 41 mpg on the highway. Pre-owned Elantras are readily available on the used-car market due to its popularity over the years. And depending on the year and condition of the car, you can even get one for under $10,000.
Are Hyundai Cars Reliable?
In general, the term "reliability" in the automotive industry is a method that is used to determine how long a vehicle will last. A reliability rating is a measurement of vehicle dependability based on cost, frequency, and severity of unscheduled repairs and maintenance. The reliability rating allows consumers to research dependability and ownership costs as they relate to unscheduled repairs and maintenance. The rating also takes into account industry averages and will compare reliability factors against other vehicles.
Hyundai produces some of the most reliable cars on the market. Across its range of models, it has proven to be a trusted brand. With a host of accolades and awards under its belt, you can rely on the Hyundai brand to offer safe, reliable and dependable vehicles. On the RepairPal Reliability Ranking, Hyundai overall scores a 4 or higher, making it very reliable with an overall low repair frequency.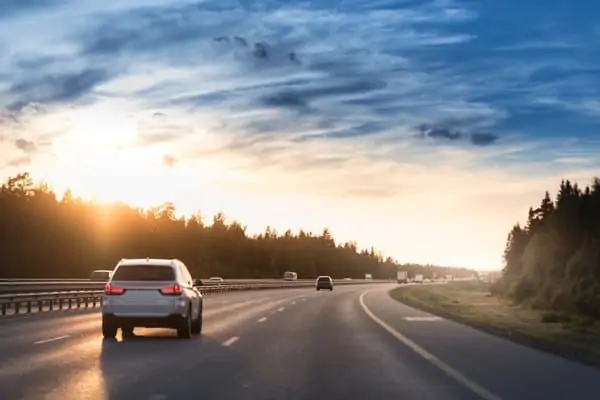 Is the Elantra Reliable?
The Elantra is Hyundai's midsize compact sedan, and just like its smaller and bigger siblings, it too is very reliable. The Hyundai Elantra's RepairPal Reliability Rating is 4.5 out of 5, which is impressive. It ranks 8th out of 36 in its category of compact cars, which means that the severity and frequency of repairs are both much lower than most other cars in the same class. According to RepairPal, the average annual repair cost is $452 which means it has excellent ownership costs. Furthermore, RepairPal notes that the Elantra is one of the more reliable vehicles on the road. Here is a quick snapshot of some reliability factors, specific to the Elantra.
When it comes to cost, the average total annual cost for repairs and maintenance on a Hyundai Elantra is $452, compared to an average of $526 for compact cars and $652 for all vehicle models.
Frequency is another reliability factor. Hyundai Elantra owners bring their vehicles into a repair shop for unscheduled repairs an average of 0.3 times per year, compared to an average 0.4 times for all other vehicle models.
The severity of those repairs is low. The probability of a repair being a major issue is 9% for the Hyundai Elantra, compared to an average of 11% for compact cars and 12% for all vehicle models.
So overwhelming the data shows that the Hyundai Elantra is a good car. The Elantra is reliable, dependable and worthy of attention if reliability is a top consideration for you.
Fueling Up…Is the Elantra Good on Gas?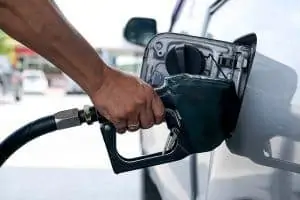 The price of a car is not just about the price you pay at the dealership or used car lot. You need to account for maintenance, repair, insurance, registration fees and of course gas. Your car won't go where you need it to go if you don't fuel it up.
Did you know that nearly 90% of Americans report spending money on gas? On average, consumers in the U.S. spend nearly $3,000 a year on gasoline with the average spend being around $250 a month. So when shopping for a car, fuel economy is very important.
Hence, it begs the question: Is the Hyundai Elantra good on gas?
Yes, the Elantra is fuel efficient, meaning it is good on gas. With its base engine, the Elantra gets an average of 31 mpg in the city and 41 mpg on the highway. The Elantra Eco does even better in the city, earning an average of 33 mpg. These numbers are great considering it's not a hybrid like some of its classmates. For a nonhybrid car, it does very well on fuel economy and will not break your bank.
Most Reliable Hyundai Elantra Model Years
As we've noted, Hyundai makes reliable cars and SUVs. The Elantra is no exception. The cost of ownership is lower than other cars in its class. And the Hyundai Elantra has excellent fuel economy making it good on gas, averaging around 30 mpg throughout the years. So owning one, whether new or pre-owned is a good, solid investment.
If you're looking for a used Elantra there are many choices. If an older model is not out of the question, you can pick one up for just a little more than $5,000 and for newer model years (less than five years old) for just a little more than $10,000.
If your budget can support, we recommend buying a model year from the latest generation. Both the 2017 and 2019 model years are good choices. They both scored a 4 out of 5 on the Consumer Reports reliability scale and since they are less than three years old, you get the latest design and tech features. Throughout the past decade, Hyundai has proven that it can make safe, reliable vehicles, and the Elantra is no different. If an older model year is what you're after, then we'd like to highlight the 2014 Elantra. The 2014 model year also scored a 4 out of 5 on reliability and with a price tag of around $9,000, it's a great model year choice.
While Hyundais are known for their generous and awesome warranties, it is important to note that their 10-year / 100,000-mile Powertrain Warranty applies only to the original owner. If you're buying used, even a Certified Pre-Owned Hyundai, you'll want to check out what warranties are still in effect and/or you are eligible for.
Pro Tip – If purchasing a used vehicle that is out of warranty, you'll want to consider purchasing an extended warranty to protect your investment. Check out olive® to see what plan is right for you.
If the used Hyundai Elantra you are looking at is out of warranty, you may consider an extended warranty to protect your purchase. You can research and buy an extended warranty solution for your vehicle online with a trusted partner like olive®. olive® specializes in vehicle extended warranties for consumers throughout the U.S. Extended warranties for older and/or used Hyundai vehicles are available at https://olive.com/.
How Much Does a Used Hyundai Elantra Cost?
To help you identify which Hyundai Elantra model year may be the best bang for your buck, we consulted Consumer Reports. Below are model years 2011 through 2019, including the average retail price, trade-in value and reliability rating. And while the Hyundai Elantra gets good gas mileage, the miles per gallon do vary slightly from model to model sometimes, so that information is noted too.
2019
Average Retail Price: $13,500 – $18,150
Trade-in Value: $10,895 – $15,645
Reliability: 4 out of 5
Mpg: 32
2018
Average Retail Price: $12,650 – $16,750
Trade-in Value: $9,845 – $13,995
Reliability: 3 out of 5
Mpg: 31
2017
Average Retail Price: $12,225 – $15,250
Trade-in Value: $9,385 – $12, 485
Reliability: 4 out of 5
Mpg: 32
2016
Average Retail Price: $10,375 – $12,125
Trade-in Value: $7,570 – $9,220
Reliability: 3 out of 5
Mpg: 30
2015
Average Retail Price: $8,950 – $10,425
Trade-in Value: $6,165 – $7,565
Reliability: 3 out of 5
Mpg: 30
2014
Average Retail Price: $7,825 – $9,000
Trade-in Value: $5,075 – $6,175
Reliability: 4 out of 5
Mpg: 29
2013
Average Retail Price: $7,000 – $8,150
Trade-in Value: $4,225 – $5,355
Reliability: 3 out of 5
Mpg: 29
2012
Average Retail Price: $6,175 – $7,275
Trade-in Value: $3,455 – $4,480
Reliability: 3 out of 5
Mpg: 28
2011
Average Retail Price: $5,550 – $6,850
Trade-in Value: $2,830 – $4,055
Reliability: 3 out of 5
Mpg: 28
An Extended Warranty Partner you can Trust
We've determined that the Hyundai Elantra is dependable and reliable with a good track record throughout its model years. But what happens when they prove otherwise? Get peace of mind to back your ride with olive®.
olive® is an insurance solution provider, specializing in vehicle extended warranties for consumers throughout the U.S., and in California specializing in Mechanical Breakdown Insurance (MBI). With olive®, you can get a quote online easily and be protected the very next day.
Our products, customer service and reputation for excellence have earned us an A+ rating with the Better Business Bureau, and we have partnered with some of the insurance industry's largest companies to back us. Here's are some of the benefits you can look forward to:

No waiting period
Start coverage up to 140,000 miles
No yearly mileage limits
Coverage across the U.S.
Manageable monthly payment options
Cancel anytime