Can You Get a Deal on a Car During The Covid 19 Crisis?
The Pandemic
As you are well aware, the global pandemic continues to take its toll. Although there are signs of slowing the spread, we do not really know what the future looks like with this crisis. With any event of this nature, often an opportunity presents itself. Supply and demand of any product comes down to exactly that. With consumers struggling to pay bills, car buying has fallen off the edge. In this case, auto makers are currently offering promotions to both new and used vehicles to move their cars during the pandemic.
In many states, car sales are considered essential, so they have been open, however, many stay at home orders have not allowed consumers to leave the house to shop. Auto dealers have done well to pivot to find workarounds in selling by using online sales. Many dealerships are able to qualify new buyers, sell a vehicle and have it delivered making it a clean and smooth process. Doesn't mean old school sales in a showroom won't return but we expect dealerships to manage new car sales differently for the rest of the year.
New Car Purchase
Many car manufacturers and finance companies are offering great deals to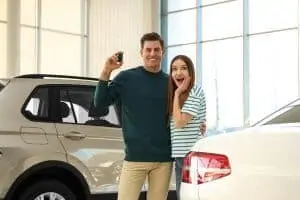 finance. Zero interest or near zero rates are prominent right now. Some manufacturers are offering payment deferrals and some car companies are even offering cash back. In order to understand all promotions, contact your local dealer to understand current offerings if you are in the market for a new vehicle. It helps to get your financing in line before you make a purchase unless you plan to finance with the dealership. They will be able to qualify you for your purchase and review the incentives prior to purchase.
Used Car Purchase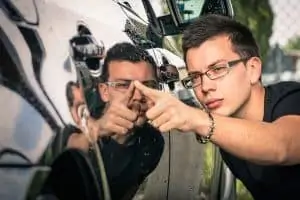 The current pandemic Used car market condition is buyer friendly at the moment. There is a massive supply of used car inventory and with the current condition they just are selling. Many experts suggest that there will be even more used vehicles available in the months ahead. You have several ways to purchase used vehicles currently. Dealerships, rental car sales and private owners are all trying to move used vehicles. Make sure to do your research and consider what you need in a used vehicle before shopping for one. The good news is that there are currently a lot of quality used cars on the market for you to choose from.
Is it Safe to Buy a Car Right Now?
Whether buying from a dealership or from a private owner safety comes down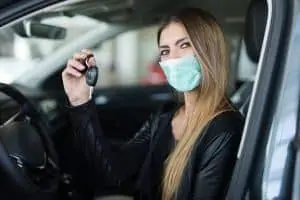 to how well they prepare the vehicle for sale. Most dealerships are taking additional steps to protect their customers. They have implemented COVID-19 measures to make sure the vehicle is clean and disinfected. As for private sellers, they too should make sure the car is cleaned after every test drive and has been fully detailed prior to purchase.
Remember, Coronavirus can stay on metal and plastic for 36- 48 hours. To reduce your risk, we suggest you take the following precautions.
Do what you can to research and apply online.
If you visit a dealership, practice social distancing as best as possible.
When test driving, make sure to hope down the steering wheel and gear shifter prior to touching.
Ask the dealership to drop the car by your house, for test drive and to sign paperwork if possible.
Make sure to wash your hands before and after you test drive any vehicle.
OEM & CPO vs Extended Warranty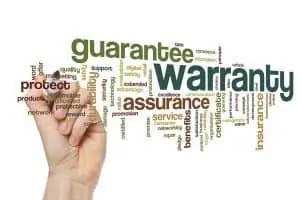 An additional item to consider is whether to buy an extended warranty with your new or used car purchase.
Original Equipment Manufacturer Warranty (OEM)
An OEM or Warranty will be issued with the purchase of a new car. Each auto manufacturer has individual terms and conditions that apply to their new vehicle. Most warranties guarantee that the new vehicle is free from defects in materials and workmanship. If they are deemed as defective, the OEM kicks in to repair the issue, most of the time. Parts and labor are usually covered for an agreed upon time. Once the term is expired the OEM will no longer pay for repairs or defects.
Certified Pre-Owned Warranty (CPO)
Most used vehicles when purchased from a car dealership come with a Certified Pre-Owned warranty. This usually means the vehicle has passed a rigorous set of inspections that the dealership conducts. Warranty coverage varies per car make and model. Just like any warranty, you should pay attention to the restrictions. Usually repairs need to be conducted at the dealership where you purchased the vehicle. These warranties are peace of mind when buying a used vehicle from a dealership.
Extended Warranty
An extended warranty can also be called a service agreement, maintenance agreement or service contract. An extended warranty may be sold at the dealership when buying a used car or post purchase as an aftermarket offering. Extended warranties are often paid up front or financed along with your vehicle's purchase. Like the other options, there are terms and conditions that spell out items covered and those excluded. Most extended warranties are offered for a set amount of years and usually applies to parts and labor.
With any of the above plans, make sure to pay attention to exclusions, term length and mileage information so you fully understand when the warranties expire.
Do I Need an Extended Warranty on a Used Car?
With the current COVID-19 situation, no one knows what the future may bring. Whether you currently own a used vehicle or plan to buy a used vehicle, you may want to consider an extended warranty to protect you against a costly, unexpected breakdown.
There are many options to consider when looking at an Extended Warranty.
Consider the following questions then reviewing choices.
Does the used vehicle purchased have a remaining OEM warranty?
What is the repairability of your used make and model?
What are your individual driving habits and how will they impact your vehicle?
What are your personal budgeting habits and can you afford repairs if needed?
As with any plan or policy of this type, you may never use the coverage but certainly when and if you do have an unexpected breakdown, it can save you thousands of dollars per repair. Only you can balance that decision.
Introducing olive®
Olive® is shaking up the way drivers look at extended warranties. Olive® owns and operates Olive® Insurance Solutions. For nearly 20 years our company and its affiliates have been providing coverage for vehicles in a consumer-friendly way. In 2020 we launched olive.com® to take our coverage and products to the next level with a fully digital offering built to serve you. We are a consumer informed product provider, seeking to offer the best product at the right time in a transparent manner.
Why Buy?
No waiting period
Start coverage up to 140,000 miles
No yearly mileage limits
Coverage across the US
Manageable monthly payment options
Cancel anytime
Olive® puts customers in the driver's seat by providing a platform that allows is fully interactive without being driven to a call center. And, with olive® there is no waiting period. You can quote today and be covered tomorrow. Best of all, our products, customer service, and reputation for excellence have earned us an A+ rating with the Better Business Bureau and we have partnered with some of the insurance industry's largest companies to back us. We're in the business of helping you live life covered!
There is a lot of information to consider. Is now the right time for buying a new or used vehicle? Are there deals to incent you to buy during the pandemic? Should you buy an extended warranty to protect your vehicle against the unknown? We wish you the best of luck in your search and hope that you and your family stay safe during the pandemic.