The Toyota Tacoma
What's the Best Year for the Toyota Tacoma + Tacoma Years to Avoid
When shopping for a truck, the Toyota Tacoma is a top contender for many. Not only is it stylish, but it's tough and rugged. Not too big and not too small, the Toyota Tacoma is the perfect size and it gets the job done, making it very popular with consumers here in America and around the world.
Toyota introduced the Tacoma in 1995 and has since then been a popular truck model for Toyota, making it one of its best-sellers among all its models – sedans, hatchbacks, SUVs and trucks.
Based on data from the J.D. Power Automotive, Performance, Execution and Layout (APEAL) Study, which measures owner satisfaction with exterior styling, interior design, comfort, utility, technology and performance factors, the Toyota Tacoma earned an APEAL index score of 791, making it one of the top-rated 2020 midsize pickup trucks in overall customer satisfaction.
Let's learn more about the Toyota Tacoma and see which model year is the best for the Toyota Tacoma and what years to avoid.
If you are considering buying a used car that has under 140,000 miles and is a 2012 model or newer, get a free quote for one of our "extended car warranty solutions".
100% Online, 9 Coverage Options and No Robocalls!
How Much Will a Tacoma Cost?
The Toyota Tacoma is available with both an extended cab and crew cab with options for either a short bed or a longer cargo bed. At the lower end of the lineup, a 159-hp, 2.7-liter 4-cylinder engine is standard, but can be upgraded for more power and towing capacity. Both manual and automatic transmissions are available, along with an optional 4-wheel-drive system. It can tow up to 6,800 pounds and haul up to 1,400 pounds. The Tacoma is available in five different models, SR, SR5, TRD Sport, TRD Off-Road, Limited and TRD Pro.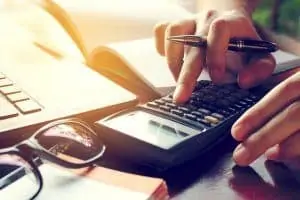 The 2021 base model Tacoma SR starts at $26,150 and can increase in price depending on the model and trim. The 2021 base model Limited will start at $38,900 and the TRD Pro, which is the most expensive and offers the Toyota off-roading premium package, will start at $44,000.
Since all Toyotas are made to last, picking up a Tacoma on the used market is a wise consideration. Depending on what you're after, you can often pick up an older and higher-end Tacoma model that has low mileage and is in great condition for significantly less. Depending on how old you go, it may still be in warranty, but if not, getting an extended warranty from olive® will not be a problem as the Toyota brand is known for its reliability and dependability. Below are the average retail prices for Tacoma model years, 2011 to 2020.
2011 $9,850 – $18, 250 | Predicted Reliability: 5 out of 5
2012 $10,475 – $20,100 | Predicted Reliability: 5 out of 5
2013 $11,425 – $22,050 | Predicted Reliability: 5 out of 5
2014 $12,675 – $23,250 | Predicted Reliability: 5 out of 5
2015 $16,150 – $26,275 | Predicted Reliability: 5 out of 5
2016 $19,150 – $31,825 | Predicted Reliability: 4 out of 5
2017 $20,175 – $38,775 | Predicted Reliability: 4 out of 5
2018 $22,175 – $40,175 | Predicted Reliability: 3 out of 5
2019 $24,150 – $42,925 | Predicted Reliability: 3 out of 5
2020 $26,200 – $45,325 | Predicted Reliability: 5 out of 5
Are Toyota Tacomas Reliable?
Toyota vehicles are known for their reliability and that includes the automaker's trucks. On the RepairPal Reliability scale, the Toyota Tacoma earns a score of 3.5 out of 5.0 for its reliability, making it above average and boasting lower than average ownership costs.
On the Consumer Reports predicted reliability scale, the Toyota Tacoma earned a 3.6 out of 5 average predicted reliability score for model years 2016 through 2021. And according to a study conducted by automotive research firm iSeeCars.com to see which vehicles are most likely to last longer than 200,000 miles, the Toyota Tacoma ranked in the Top 15 for all vehicles and number 3 in the report's longest-lasting light-duty pickup trucks. The Tacoma was one of five trucks that rated above the 1.8% average of light-duty trucks to last longer than 200,000 miles. It came in at 2.5%. https://www.iseecars.com/longest-lasting-cars-study#v=2020
Maintenance Costs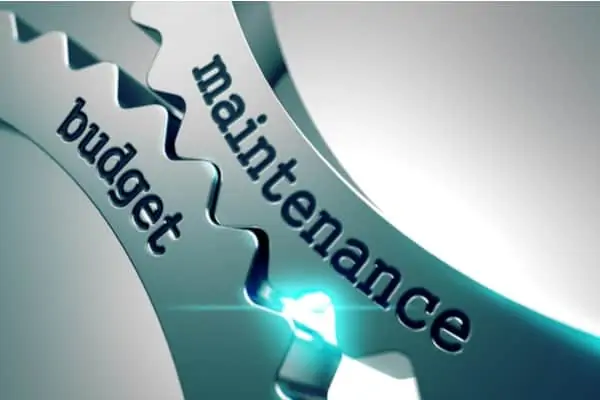 While the Tacoma is a reliable truck, it will inevitably need to visit a repair shop from time to time. According to RepairPal, Toyota Tacoma owners have to bring their vehicles into a repair shop for unscheduled repairs an average of 0.3 times per year, compared to an average of 0.2 times for other midsize trucks and 0.4 times for all vehicle models.
The probability of a repair being a severe or major issue is 17% for the Tacoma, compared to an average of 13% for midsize trucks and 12% for all vehicle models. While repairs tend to be more severe than average, the number of those issues is low, so major repairs are uncommon for the Tacoma.
The average annual repair cost for the Tacoma is $478, compared to $548 annual repair costs for other midsize trucks in its category and $652 for all other vehicles.
Common Tacoma Problems
Here are the most commonly reported problems associated with the Toyota Tacoma's third generation. While the trucks are newer, the newly designed 2016 model years and later came with a new engine and transmission, which as a result impacted driveability.
Third Gen Top Problems
Faulty crank position sensor – The crank position sensor is prone to issues, causing it to not appropriately measure the rpms as the crank turns, causing the vehicle to stall or stutter. As a result, the check engine light will illuminate with a possible fault code of PO335. This issue has been reported with the 2016 and 2017 model years. After 2017, few problems have been reported.
Rear differential leaking – The rear differential could leak oil, so a recall was done to replace the gasket at a minimum. If the differential is in worse condition due to the leak or the lube has fallen below the minimum gear lube threshold, then the internal components will need to be replaced, which is also part of the recall repair.
Idle surging – When in idle mode, owners have reported that the truck's idling will surge when the steering wheel is moved. Then, when it comes time to move – either reversing or driving forward – the truck stalls, causing it not to move in either direction immediately. Toyota issued a recall for this issue, so the best advice is to take your Tacoma to the dealership if you are experiencing idle surging to have it remedied quickly.
Transmission hard shifting – This issue was specifically reported in the Tacomas with the 6-speed transmission with V6 engines. Symptoms that have been noted are delayed shifting or stalling when shifting from parked to reverse or from reverse to drive. Owners have also noted issues with the transmission shifting improperly when on the highway and while trying to climb an incline. While on the highway and cruising at a consistent speed, the transmission may feel as if it is trying to shift in between gears. While accelerating on an incline, you may notice that the transmission is not downshifting at the right time, making it difficult to accelerate on the climb. Most likely this is just a calibration issue with the engine's computer, but the recommendation is to take your Tacoma to the dealer to assess the cause.
Cracked blower motor – The cage of the blower motor has been reported to crack, causing noises to come from the dash and less than adequate amounts of air flow to come from the vents. Some owners have also reported a plastic burning smell. When the blower motor cracks, it causes the blower not to spin efficiently, resulting in the above-mentioned symptoms.
Need help navigating breakdown coverage options for a used car?
Second Gen Common Problems
Lower ball joint prematurely wearing and tearing – Toyota issued a recall for this issue due to the possibility of premature wear of the ball joints. Under the recall, the ball joints are replaced, however the recall is only effective for model years 2001 through 2004, even though the problem has been reported to have affected 13 model years: 1995 through 2007. Estimated cost to replace the suspension ball joints is $228 to $444.
Transmission issues due to throttle position sensor – At higher mileage, the automatic transmission may not shift correctly due to the throttle position sensor being out of alignment or a shift solenoid needing to be replaced. The good news is that typically the transmission will not need to be overhauled. Average mileage when this issue occurs is at around 163,250 miles. This affects first gen and second gen models from 1995 to 2015. The costs to diagnose this issue is estimated at anywhere between $88 to $111.
Cracked amber front lights – Owners have reported consistently that the front amber lights located in the headlight assembly are prone to melt or crack their lens. The costs to replace these lights is not consistent, so shopping around for parts and labor is highly recommended. Some owners reported paying as little as $100 for labor and others more than $1,000 for parts and labor.
As with any make or model, there will be a time when your vehicle will need to visit a repair shop, so we recommend protecting your Toyota Tacoma with an extended warranty. You can research and buy an extended warranty solution for your vehicle online with a trusted partner like olive®. olive® specializes in vehicle extended warranties for consumers. Extended warranties for older and used Toyota vehicles are available at https://olive.com/.
What is the Best Toyota Tacoma Model Year?
If you're looking to buy a pre-owned Toyota Tacoma, the good news is that there are a lot on the used car market. The bad news is that because they are such good sellers, their resale value is still quite high, which means that they are more expensive than other pre-owned compact trucks. Good resale value is a good thing, unless you're the one looking to purchase one.
We took a look at the Tacoma's model years 2005 to 2021, comparing reliability, customer satisfaction and road test factors. We also looked at the number of reported complaints associated with the model and there are standouts among the years.
For an older Tacoma, our pick and a good model year to consider is the 2006. The 2006 Tacoma earned a perfect reliability score of 5 out 5 from Consumer Reports and a score of 4 out of 5 for customer satisfaction. It also performed well on the Consumer Reports' road test categories, earning a 4 out of 5 for its performance related to acceleration, transmission and brakes. Its complaints were not high either and mostly related to body and paint issues. It just edged out the 2005 model year, which scored the same as the 2006 year in all categories, except in the big one – reliability. The 2005 model year's overall reliability was slightly lower, earning a 4.
The latest generation Tacomas don't score as well overall compared to the second generation, but they are still good trucks. If you want a newer model, our choice is the 2020 model year. It earned a score of 5 for reliability and a 4 for customer satisfaction. It is the only model year since 2006 to earn a 4 for satisfaction. When it comes to road test factors, it also scored 4s for its acceleration and transmission, but a 2 for brakes.
Unfortunately, since we're just entering the new year, the 2020 models are still priced quite high, retailing in price anywhere between $26,000 and $45,000.
Toyota Tacoma Years to Avoid
According to our research, if you're looking at newer Tacoma model years that were produced as part of the model's third generation, the model years 2017 and 2016 should be avoided at all costs. While both years scored well on reliability (both scored a 4 out 5 from Consumer Reports), the number of complaints on carcomplaints.com are among the highest for these two years.
The 2016 model year not only has the lowest Consumer Reports customer satisfaction score across the model's past 15 years (2 out of 5), it also has the most complaints from owners. The Car Complaints website labeled the 2016 as a "Clunker" and to beware purchasing this model year.
Similarly, the 2017 was deemed the "Worst Model Year" by carcomplaints.com, and we can see why. While its reliability is above average (4 out of 5) and its complaints are less than the 2016 model (and even the 2009 and 2007 model years), the complaints associated with the 2017 year are related to big-ticket repair items, like transmission, drivetrain, engine and steering. Because the Tacomas have a great resale value, the 2017 models are still quite expensive with an average retail price ranging between $20,000 and $38,000. So if you've got your heart set on a newer Tacoma, you may want to consider another model year, like the 2015 or 2020 – both have outstanding reliability, good customer satisfaction and nowhere near the amount of complaints as the 2016 and 2017 years.
If you're looking at purchasing an older Tacoma as part of its second generation, which were produced 2005 to 2015, you're going to want to avoid the Toyota Tacoma model year 2007. While the 2007 Tacoma's reliability is scored at a 5 out 5 by Consumer Reports, its customer satisfaction is a 3 out of 5, lower than older Tacoma model years. The 2007 is also the model year with the third highest complaints overall from carcomplaints.com. While the 2009 model year had more complaints than the 2007, its complaints were related to smaller issues like interior accessories, lights and body. The complaints associated with the 2007 Tacoma were related to body, engine and drivetrain, which are generally more expensive repairs.
In summary, if you're looking at older Tacomas (second gen), avoid model years 2007 and 2009.
If you're eyeing a newer model, avoid the 2017 and 2016 model years.
https://www.carcomplaints.com/Toyota/Tacoma/
Protecting Your Toyota Tacoma
No matter how much research you do on the Toyota Tacoma, unexpected repairs are to be expected. Extended warranties on pre-owned vehicles have become more critical because they provide coverage in case a repair is needed.
Introducing olive®
olive® is shaking up the way drivers look at extended warranties. For nearly 20 years our company and its affiliates have been providing coverage for vehicles in a consumer-friendly way. Get peace of mind with olive's Mechanical Breakdown Insurance.
Why Choose olive®?
No waiting period
Start coverage up to 140,000 miles
No yearly mileage limits
Coverage across the U.S.
Manageable monthly payment options
Cancel anytime
You can get a quote today and be covered tomorrow. Best of all, our products, customer service and reputation for excellence have earned us an A+ rating with the Better Business Bureau, and we have partnered with some of the insurance industry's largest companies to back us. We're in the business of helping you live life covered!