Does Hyundai Make Reliable Vehicles?
What you need to know about Hyundai – A Brand Overview
If you are shopping for a vehicle and doing research to ensure your next automotive purchase is just right for you and your wallet, then Hyundai may be a brand to consider. When it comes to automobile brands, there are plenty of choices for consumers to choose from. If you're considering a Hyundai or just slightly curious about it, then we're here to help by providing you with a brand overview and answering the frequently asked question about reliability. Let's chat about Hyundai and dig into whether they make reliable vehicles.
Over the past few years, Hyundai has become one of the fastest growing automobile makers in North America, and quite frankly around the world. Since its American debut in the '80s, the Hyundai brand has come a long way. Originally, it was known as a budget vehicle competing solely on its price tag. However, times have changed, let's look at Hyundai's history and see how the brand catapulted itself into one of the auto industry's best-selling brands worldwide.
If you are considering buying a used car that has under 140,000 miles and is a 2012 model or newer, get a free quote for one of our "extended car warranty solutions".
100% Online, 9 Coverage Options and No Robocalls!
A Short and Impressive History
Hyundai, commonly known as Hyundai Motors, is owned by the Hyundai Motor Company. It is a South Korean multinational automotive manufacturer headquartered in Seoul. The Hyundai Motor Company was established in 1967 by Chung Ju-Yung, a South Korean entrepreneur and businessman. Just two years after launching the company, the Cortina model was released in cooperation with the Ford Motor Company. It would be another seven years before Hyundai released another model, but that was because the company had aspirations of developing its own car, so the years in between were spent on research and development, and of course getting the right team of engineers and designers in place to make that aspiration a reality. In 1975, the Pony, the first South Korean car, was released and a year later it began exporting to other countries, like Ecuador, France and Germany, laying the foundation for future growth and brand awareness.
The '80s proved to be an important decade for the auto manufacturer. With its eyes set on North America, it began exporting the Pony to Canada in 1984. And a year later in 1985, Hyundai hit a big milestone by building its one millionth car. The following year – 1986 – Hyundai began to sell cars in the United States. The Hyundai Excel was the first front-wheel drive car Hyundai would produce. The Hyundai Excel range replaced its rear-wheeled predecessor, the Pony. Its entrance into the American automotive industry got the company noticed. The Pony was nominated as "Best Product #10" by Fortune Magazine.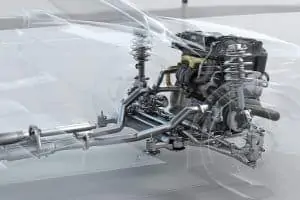 As an innovative and creative automaker, Hyundai didn't stop and continued to set its goals higher. In the late '80s, the company began to produce cars using its own technology with the introduction of the popular Hyundai Sonata. At the start of the '90s, it had produced its four millionth automobile and would later go on to develop its own proprietary gasoline engine, as well as its own transmission, cementing its footprint in the automobile industry.
Fast Forward…
Today, Hyundai produces 1.6 million vehicles annually. Last year, Hyundai sold more than 688,000 cars in the U.S. alone, which was up 3% from 2018. The company is also competing in the ever-popular SUV market. In 2019, Hyundai SUVs set an all-time record, selling more than 368,000 SUVs. The double-digit percentage growth is impressive, as it accounts for a 20% increase compared to 2018 Hyundai SUV sales in America. And to add to the automaker's credit, the company produces vehicles using solely parts produced by its own engineers. Hyundai's role in the automotive industry has risen over time, making it an automobile brand to consider and take seriously when car shopping.
Hyundai vehicles compete well when it comes to the price tag. They offer well-priced vehicles and a variety of models – SUVs, sedans and hatchbacks. All of them offer good quality, great features and the best warranty in the industry, but are they dependable?
Reliable? A resounding YES!
When it comes to shopping for a new or used car, reliability is a top factor for many consumers. You want to know whether your hard-earned dollars are going to pay off in the future. No one wants to buy a vehicle then have to shell out dough for repairs! Of course, maintenance and repairs are a part of the deal, but some automakers have a better track record when it comes to reliability. So, let's answer the question.
Are Hyundai reliable vehicles? The short answer is YES. Hyundai cars and SUVs are very reliable. When the name Hyundai is mentioned in the auto industry, many are of the opinion that they are reliable vehicles, with accolades and awards to prove it.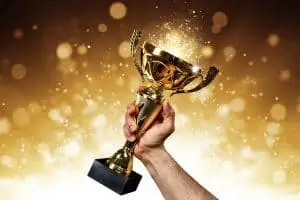 In a relatively short time, Hyundai has become a leading automaker in the U.S. and that's thanks to its dedication to producing reliable and dependable vehicles. Regardless of the model, Hyundai takes great pride in manufacturing vehicles that are dependable, safe and a good value for consumers, meaning they boast a low cost-to-own ratio. And it's this dedication to reliability that has led many consumers to stick with the brand year-over-year. The proof is in the pudding, check out what the experts are saying.
According to RepairPal, Asian automakers continue to top reliability ratings with Hyundai making it into the top 5, alongside heavyweights like Honda, Acura, Kia and Mazda. Hyundai scored a Reliability Rating of 4 or higher on the RepairPal Reliability Ranking boasting an overall low repair frequency. The Reliability Rating by RepairPal is a measurement of vehicle dependability based on the cost, frequency, and severity of unscheduled repairs and maintenance.
And there's more…
The WhatCar Reliability Survey scored Hyundai a 95.7% on its 2019 reliability survey and again is ranked as a top 10 most reliable global automaker.
As part of the J.D. Power 2019 Initial Quality Study, it ranked the Hyundai Motor Group's brands as the highest in Initial Quality. Initial Quality is measured by the number of problems experienced per 100 vehicles during the first 90 days of ownership. Out of the 18 Hyundai models tested, 16 ranked in the top three in their respective segments.
The Insurance Institute for Highway Safety also selected 13 2019 Hyundai vehicles as Top Safety Picks with 12 of the 13 receiving the highest Top Safety Pick+ rating.
Kelley Blue Book (KBB) deemed Hyundai the lowest 5-year cost-to-own brand in 2018. The award recognizes Hyundai vehicles as being fuel-efficient, dependable and affordable. KBB also looks at miles per gallon, repair costs and purchase price to determine overall costs.
So there you have it, historically Hyundai vehicles have proven to be reliable and dependable, regardless of the model.
The Hyundai Warranty
Touted as "America's Best Warranty," the Hyundai warranty is no doubt a good one. It was the first automaker in the industry to offer a 10-year/100,000 Powertrain making it one of the longest new car warranties among automakers. Standard on every new Hyundai, consumers can look forward to:
Vehicle & Powertrain Coverage
10-year/ 100,000-mile Powertrain Limited Warranty
5-year / 60,000-mile New Vehicle Limited Warranty
7-year / unlimited miles Anti-Perforation Warranty
5-year / unlimited miles 24-Hour Roadside Assistance
Parts, Accessories and Emissions Coverage
12-month /12,000-mile Replacement Parts and Accessories Limited Warranty
8-year / 80,000-mile Federal Emissions Defect and Performance Warranty
7-year / 70,000-mile California Emissions Control Systems Warranty
If you're buying or have purchased a pre-owned Hyundai, you should know that the 10-year / 100,000-mile Powertrain Limited Warranty only applies to the original owner. But don't fret, extended warranties for older and/or used Hyundai vehicles are available at https://olive.com/.
Need help navigating breakdown coverage options for a used car?
Should you Buy New or Used?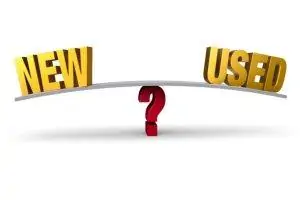 If you're debating whether to buy new or used, the decision can be a tough one because there are pros and cons to both. It comes down to personal preference and what factors are most important to you. Is getting a higher-class model that is not brand new more important? Or is that new car smell and knowing you're its first owner more important? Here are some pros and cons to consider when buying new or used.
Buying New Pros
You get the latest and greatest technology.
The car's history is "clean," and you don't have to worry about whether it has been in an accident.
The car will come with a manufacturer's warranty.
You're most likely to get better financing on a new Hyundai.
You can make it yours by picking the color and features.
Buying New Cons
New rides are more expensive and will depreciate in value quickly.
New is not "new" forever – eventually the new car will get dirty, possibly receive a ding or scratch, but hopefully not too soon!
Your insurance and registration will be higher in cost.
Buying Used Pros
Used cars will always cost less than the newer model, making for lower monthly payments.
You can always purchase a Certified Pre-Owned Hyundai, which offers great value and peace of mind.
If you are set with your budget, you're able to stretch your dollar further and get into a higher class of car.
Depreciation is less!
Buying Used Cons
Lots of research is needed to ensure you're not getting stuck with a lemon or a car whose history was not accurately reported.
Used cars do not come with the manufacturer's warranty (but that's okay because olive® has you covered).
The car is more likely to need more servicing and/or repairs because it is not new.
Hyundai's Model Lineup
Now that we know that Hyundai makes reliable vehicles and the advantages and disadvantages of buying new versus used, let's see what's available. Hyundai offers a wide variety of models for every kind of driver. Whether you're looking for an SUV, hatchback or sedan, full-size or compact, Hyundai has a model that is right for you. There are even hybrid and electric model offerings. If you're looking to purchase new, check out the 2020 and 2021 models – just a quick overview.
SUVs
2021 Venue – The Venue is marketed as an urban compact SUV. It's small, nimble, safe and face-paced, perfect for city life. Starting MSRP – $18,750 | 33 mpg on the highway | up to 121 hp
2021 Kona and Kona Electric – The Kona is considered a compact SUV but it is bigger than its sibling, the Venue. It is five inches longer, packs more horsepower and comes with a 6-speed automatic transmission. For those seeking some all-weather confidence, it is also offered with an all-wheel drive. Starting MSRP – $20, 400 | 33 mpg on the highway | up to 175 hp. The Kona Electric's starting MSRP – $37,190 | EPA estimated range of 258 miles on a fully charged battery.
2021 Tucson – The modern compact SUV is what the Tucson is all about, with a stylish design, award-winning safety and lots of tech options. It's not too big and not too small. It's an everyday kind of SUV, and you can count on it for weekend road trips or for nights out on the town. Starting MSRP – $23, 700 | 28 mpg on the highway | up to 181 hp
2020 Santa Fe – The Santa Fe is Hyundai's 5-passenger SUV and marketed as a family-perfect SUV equipped with loads of safety features, like the Safety Exit Assist. It doesn't compromise style or tech either, making sure you arrive at your final destination safely and connected. Starting MSRP – $26, 275 | up to 29 mpg on the highway | up to 235 hp
2021 Palisade – This is Hyundai's biggest and most luxurious SUV. It features three rows and can comfortably seat 8 passengers. If you want to ride in style and require some extra room, the Palisade is a great option. Starting MSRP – $32,525 | up to 26 mpg on the highway | up to 291 hp
2020 NEXO Fuel Cell – Hyundai is offering the world's first dedicated hydrogen-powered SUV. The NEXO Fuel Cell is currently only available in California, but if you live in the Golden State and interested in a vehicle that is environmentally friendly, then you may want to check it out. Hyundai highlights that the vehicle emits zero emissions and that only water will come out of the tailpipe. Starting MSRP – $58,735 | EPA estimated range of 380 miles on a fully charged battery
Sedans
2021 Accent – The Accent is a subcompact sedan and is the smallest and least expensive of the Hyundai sedans. It's a stylish ride that comes in at a little more than $15,000, making it perfect as a first-time car for a new driver, especially since it includes lots of innovative safety features like Forward Collision Avoidance Assist. Starting MSRP – $15,395 | up to 41 mpg on the highway | up to 120 hp
2020 Elantra – The Elantra is one of Hyundai's best-selling models. It is stylish with a modern exterior and dependable. It is loaded with the latest entertainment and safety technology to keep you safe on the road. Starting MSRP – $19,300 | up to 41 mpg on the highway | up to 201 hp
2021 Sonata– This midsize sedan is stylish, roomy and comfortable. It's no surprise it's one of Hyundai's most beloved models. Its sporty look turns heads and of course, safety continues to be preeminent. And this model is really connected, turning your phone into your key fob with Hyundai's Digital Key. It has the ability to unlock the doors and start the engine. Starting MSRP – $23,600 | up to 38 mpg on the highway | up to 191 hp
2021 Sonata Hybrid – The hybrid version of the Sonata is fuel efficient, using energy from the sun and converting it into electricity. The car's available solar roof panel also recharges the batteries generating enough electric power to increase the driving range by nearly two miles every single day. Starting MSRP – $27,750 | up to 54 mpg
2021 Sonata Hybrid Plug-in – This model goes both ways, allowing you to go electric when you want it, but still able to fuel up on gas when you need it. With the same features of the Sonata, the hybrid plug-in option is the best of both worlds for those who can't decide between a hybrid or electric car. This model is currently only available in a few states: California, Connecticut, Maine, Maryland, Massachusetts, New Jersey, New York, Oregon, Rhode Island and Vermont. Starting MSRP – $33,400 | up to 39 mpg on the highway
Compacts
2020 IONIQ Hybrid, IONIQ Plug-in Hybrid, IONIQ Electric – This hybrid hatchback is marketed as the most fuel-efficient car in America, beating out the Prius. It's also spacious, stylish and comes with lots of smart technology. This model is also available as a plug-in hybrid, as well as an all-electric version.
Hybrid starting MSRP – $23,200 | up to 59 mpg on the highway | 139 combined hp
Plug-in Hybrid starting MSRP – $26,500 | up to 52 mpg | 29 miles all-electric range
Electric starting MSRP – $33,045 | EPA estimated range of 170 miles on a fully charged battery
2021 Veloster – A cool-looking, sporty three-door hatchback that is fun to drive. It's loaded with lots of tech too, like next-gen infotainment and connectivity features. It was awarded the Top Safety Pick in 2020 by the Insurance Institute for Highway Safety, an independent nonprofit. Starting MSRP – $23,600 | up to 38 mpg on the highway | up to 191 hp
2020 Elantra GT – This hatchback offers four doors, but still keeps the sporty design that the hatchback is known for. It offers great interior space that is able to flex for when you need it. Starting MSRP – $20,650 | up to 32 mpg on the highway | up to 201 hp
An Extended Warranty Partner you can Trust
olive® is an insurance solution provider, specializing in vehicle extended warranties for consumers throughout the U.S., and in California specializing in Mechanical Breakdown Insurance (MBI). With lots of players in the extended warranty industry, olive® is a name you can trust. olive® is shaking up the way drivers look at extended warranties. Get peace of mind with olive's Mechanical Breakdown Insurance.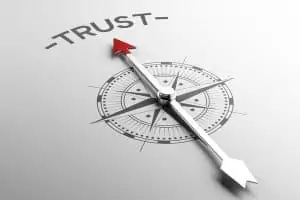 Why olive®?
No annual mileage restrictions and coverage across the U.S. and Canada
No contracts – you can cancel anytime
Low monthly payments to meet your budget
No waiting period – buy today, and you're covered tomorrow
Backed by global insurer, QBE, with a consistent "A" rating from A.M. Best
A+ rating with the Better Business Bureau